In your search for a floaty summer dress, you may have noticed that many fashion retailers have moved on to autumn and we are amongst them, having launched our autumn collection. Such is the fast-moving nature of fashion but with this unusually extended heat wave, what do you do when you are desperately searching for clothes to wear now in this stifling heat? Invest for the season ahead with these transitional pieces that you can wear now and update for autumn and carefully curate a transitional wardrobe that will carry you through from summer to autumn.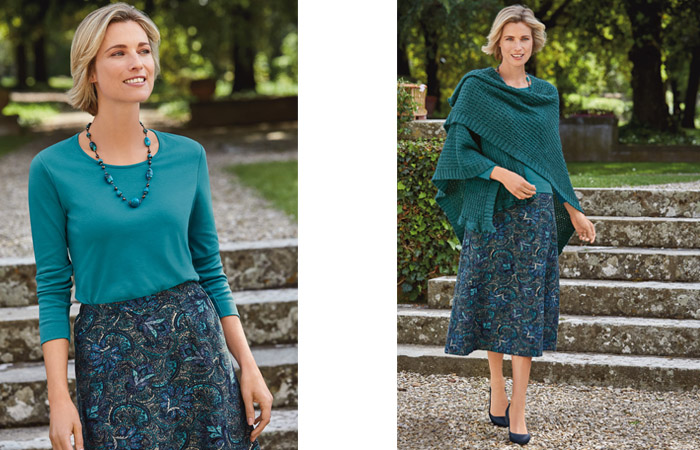 These gorgeous pieces can be worn now, with their vibrant turquoise hues echoing azure seas in breathable Pima cotton and comfortable elastane-blend fabrics. For autumn simply wear with the mohair-blend knitted serape in teal, which subdues the bright turquoise and a pair of tights.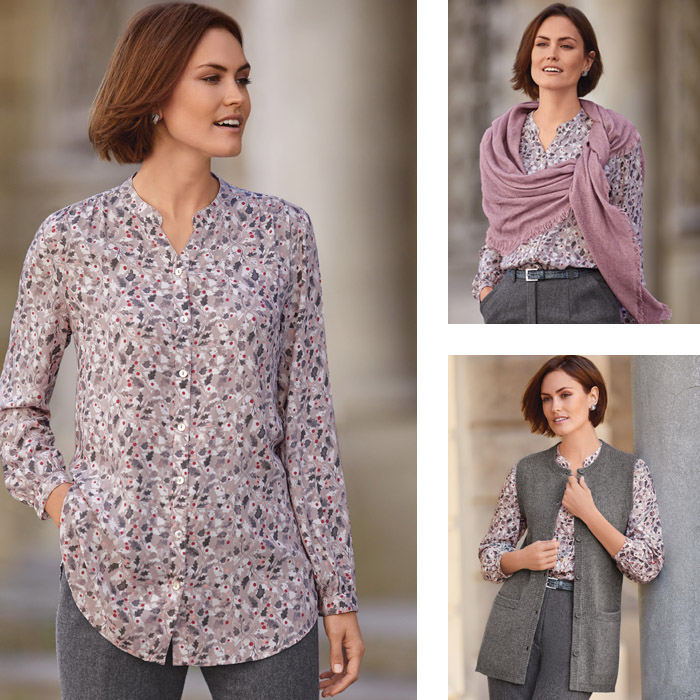 This cleverly-designed blouse can be worn now as its delicate hue of dusky lavender and clean lines make it a wonderful top to pair with skirts or trousers. On cool evenings, add a pretty wrap to highlight the pink tones in the blouse and add warmth or wear with the lambswool waistcoat to keep out the chill and update it for autumn. The print on this blouse reminds us of (dare we say it?) Christmas as it features red berries and leaves that are vaguely reminiscent of holly (or oak if you prefer an autumnal take), so it really will carry you through multiple seasons.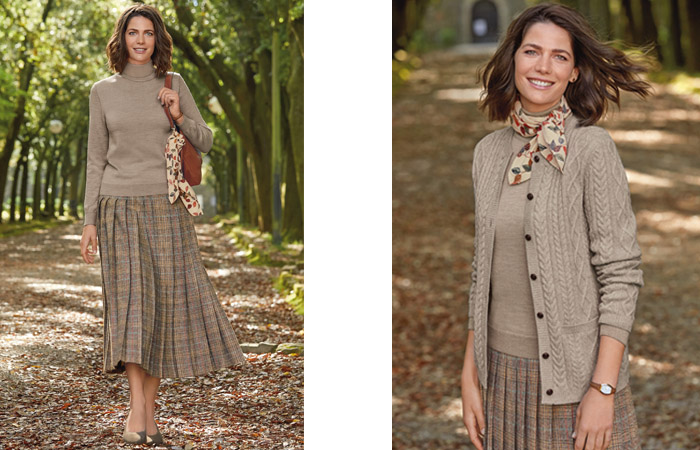 Woven at a heritage mill in Yorkshire, this all-round knife pleat skirt has fabulous movement, making an obvious choice to wear now. Team with a versatile rollneck and add autumnal-toned accessories. For the cooler season add the gorgeous lambswool cardigan, a pair of tights and knot the leaf print scarf for extra warmth.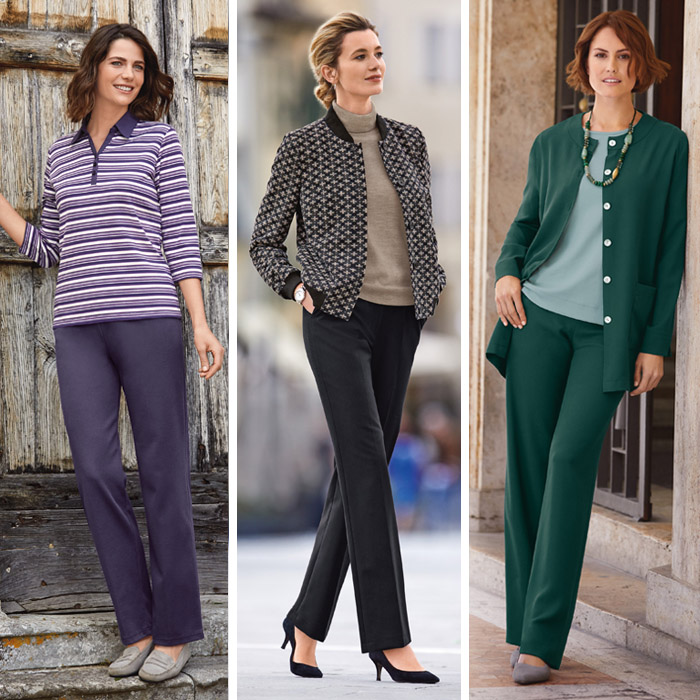 Trousers are the most transitional of all pieces and these classically-styled trousers are airy and comfortable. Choose from rich purple jersey pull-on trousers in a cotton-blend, a gorgeous summer crêpe green trouser or the classic black trouser in a wool-blend with elastane. Simply team with seasonally appropriate tops and footwear.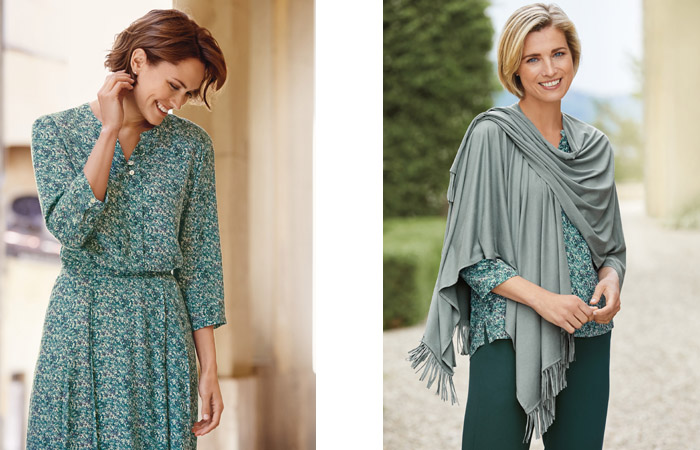 For hot days or cool summer evenings, this attractive tunic top and skirt are easy to wear options that drape wonderfully and with the benefit of a full lining in the skirt. Finish with the luxurious buttery-soft faux suede wrap for a sophisticated evening outfit.
Shop the full seasonal edit here >
For more interesting updates and special offers, sign up for our email newsletters here >