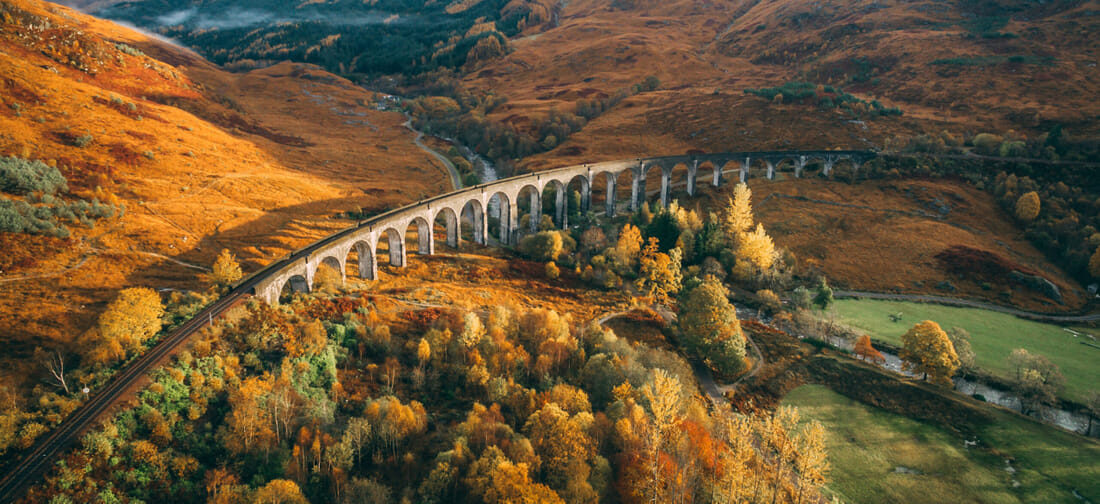 One of our favourite collections within each of our seasons is our British Heritage Collection. We take a huge amount of pride in the garments that are designed, manufactured, and sold right here in Britain. Timeless style and quality are the driving force behind what makes our heritage range so special and this journal is showcasing the excellence of the design and the fabrics. From incredible yarns to luxurious cloths, our pieces are created by some of the country's most talented craftsmen to offer excellence for our garments. While global support is important, we love to back manufacturers and businesses that are right on our doorstep, to feature more sustainability throughout our stunning collections. Our British Heritage pieces really allow each of us at Cotswold Collections to celebrate the fantastic work of these British companies; and a range of elegant skirts to versatile knits, are some of the best garments that we have to offer for the upcoming seasons.
British Woven Scarf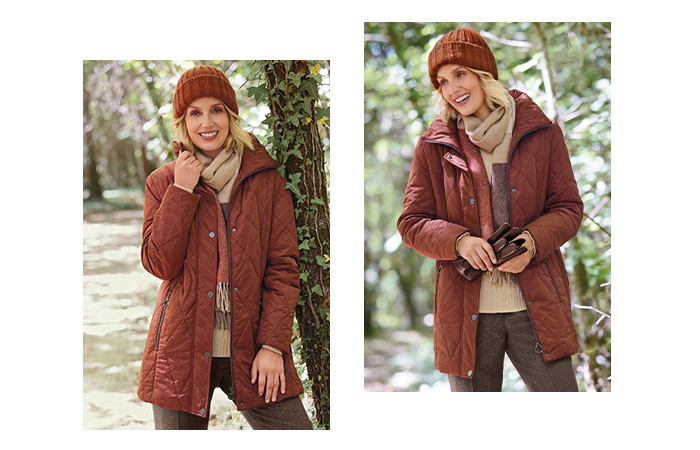 In stunning natural tones and hints of russet, this British Woven Scarf is one of our best loved pieces offering amazing and everlasting style. The indulgently soft lambswool scarf was crafted in a British Heritage Mill and is designed with a twill weave; this ensures that this garment is soft, smooth, and insulating. This piece is such a traditional wardrobe staple and shines a light on the excellence of British Heritage, through incredible skill and precision. Finished with a fringed hem, this is a truly successful way of supporting these companies through a beneficial winter accessory.
Fairisle Knit Cardigan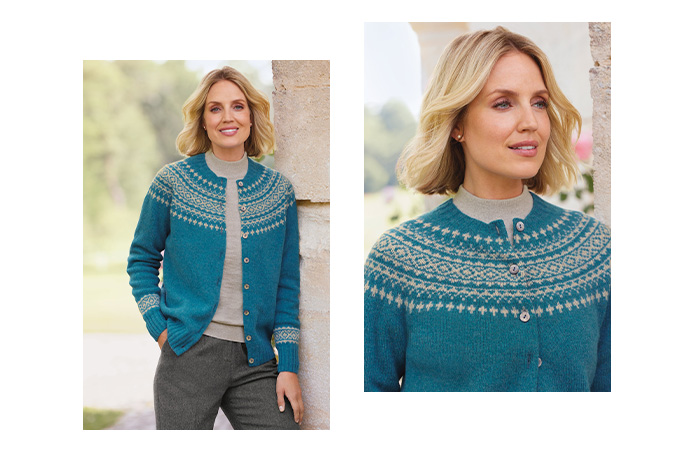 This Fairisle Knit Cardigan is one of our most luxurious and opulent garments from our Heritage Collection. Knitted in Scotland with some of the finest lambswool, this piece is irresistibly soft and comforting for the winter months. Offering a sense of luxury, this cardigan was crafted using a circular knit to build upon a delicate and timeless style. Additionally, the refreshing colours of Peacock and Ice create a stunning look, and the fibres of the 100% pure new wool create a heavenly layering piece that is effortlessly beautiful.
One of our most versatile and wardrobe ready pieces are our Classic Trousers. While these pieces can be beautifully paired with anything from blouses to T-shirts, they are crafted to perfection and made right here in Britain. The smooth twill weave creates a really soft and luxurious feeling for your skin, all while the shaping of this garment creates a really flattering fit.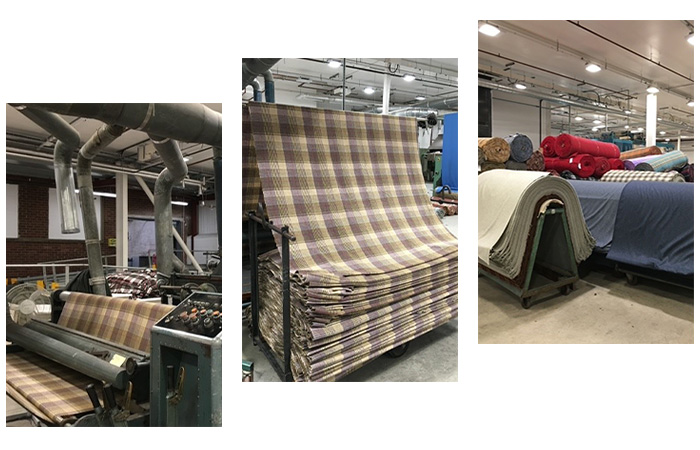 These specific pictures are taken from inside the mill at Abraham Moon's, in Yorkshire. Through the work of weaving, a handful of our heritage pieces are born right within the walls of this specific mill, and each worker continues to deliver excellent quality throughout. We are proud to be able to view the process behind the weaving of the cloth and the machinery that ensures a refined final product.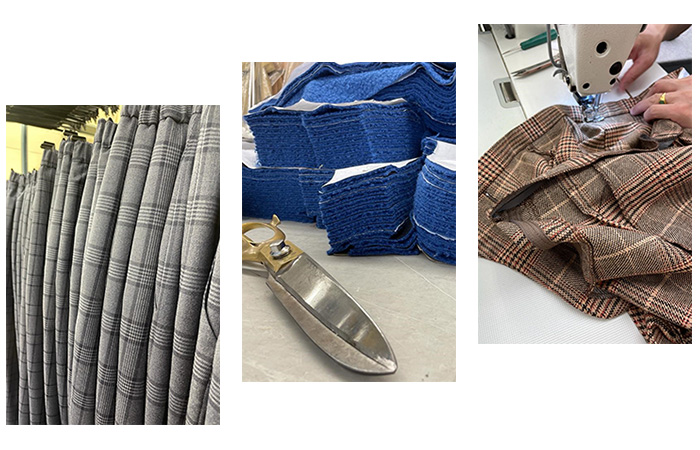 We have some of our beautiful garments created in London, England too, and these photographs showcase a preview of the process behind how some of our favourite pieces are made. From railings of our Checked Trousers to precise cuttings of Bouclé Fabrics, this wide team of talented craftsmen really take care in making sure quality is key within our garments.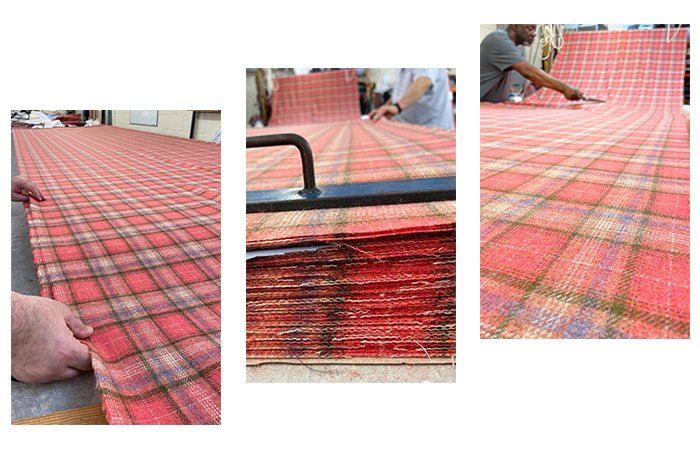 Within our latest collection we have choice of beautiful Heritage Skirts in shades of Claret and Emerald; this photograph showcases one of our favourite Heritage Skirts from our Autumn Collection in production. We love being able to view these photographs and gain a full understanding on how our Heritage Skirts begin their journey and the dedication that goes into them. Yard after yard, the incredible checks are laid out, ready for the cutting and measuring process so they can be successfully sent off for the very skilled pleating process.
We would love to hear your thoughts on this journal. Let us know in the comments below….