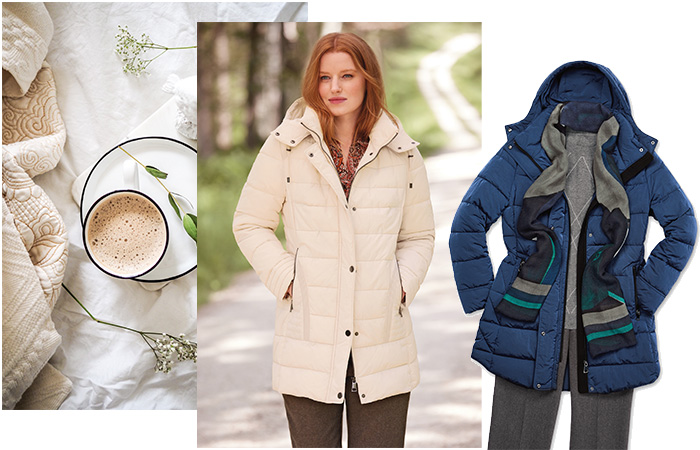 Our inspiring first collection for the new year spans the transition of the seasons in a gentle palette highlighted with prints and patterns. Looking forward to new beginnings, these feminine, well cut shapes, include comfortable leisure wear through to jackets and coats, creating effortlessly stylish outfits to suit the ever-changing weather and situations.
Designed to uplift your style and mood, this new range is natural fibre rich with details of embroidery and jacquard designs in our knitwear pieces, complemented by beautiful accessories.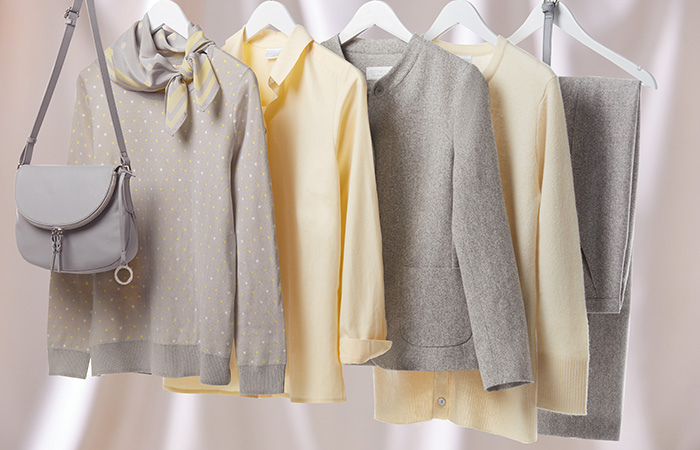 Our stunning outerwear will keep you warm and on-trend through the forthcoming months. We have a selection of lovely practical and versatile coats and jackets available in many colours. Discover our classic padded coat that offers protection from sudden showers and works wonderfully when paired with our jacquard jersey tunic, classic trousers and Italian woven scarf. Our fully reversible seasonal coat is great to accompany you on chillier days. It looks fabulous worn with our combed turtleneck, Donegal classic trousers and wool blend scarf. Alternatively, our boiled wool longline jacket is perfect for any special occasions when paired with our turtleneck, classic trousers and Italian silk scarf.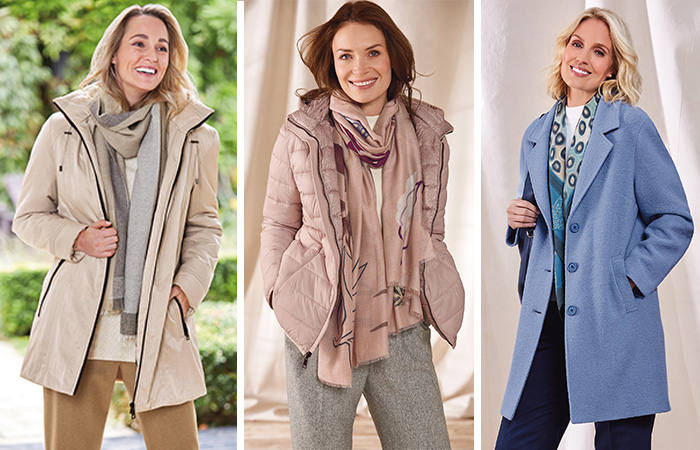 Add a pop of colour to your outfits with our collection of pure cotton blouses in beautiful spring colours. These timeless styles are easy to dress up or down and perfect for all seasons. With sophisticated jacquard weave floral detail, our classic blouse looks gorgeous worn with our classic trousers and Italian leather belt. Alternatively, our herringbone blouse complemented by our Donegal classic trousers and leather belt, is the perfect addition to your spring wardrobe.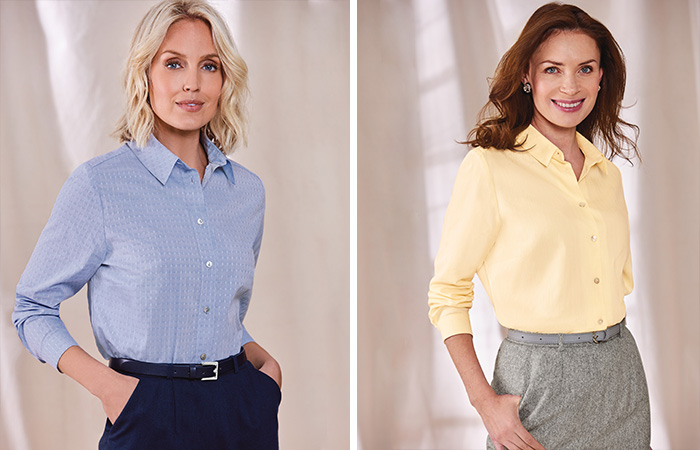 Discover our delightful and comfortable tops that are ideal for layering for casual days out or lounging at home. Our pretty striped viscose jersey top has a warm turtleneck, wear yours with our classic navy trousers. Our jacquard jersey tunic together with our classic camel trousers also makes a great choice. Alternatively, pair our combed cotton polka dot jumper with our Donegal jacket and trousers for a smart look.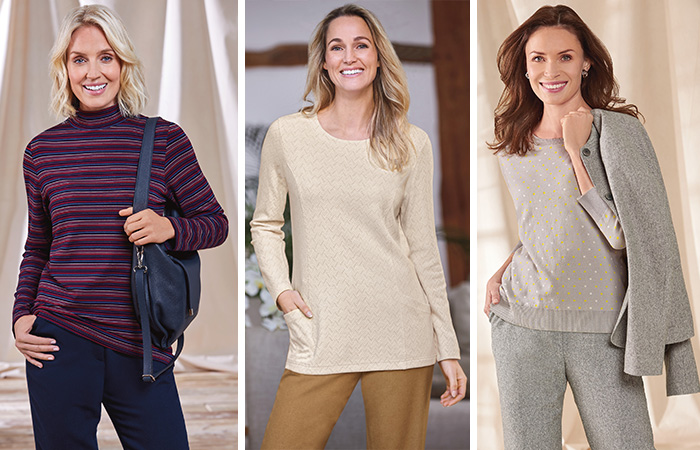 Elevate your look with our lovely selection of elasticated skirts and choose your favourite from our dogtooth knitted skirt, printed cord skirt, or all-round knit pleated skirt. These versatile pieces can be styled with jumpers, shirts or blouses.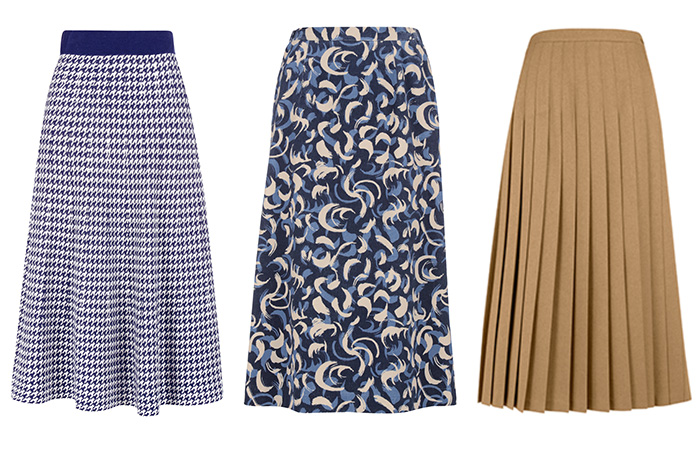 Make a statement in our elegant printed dresses in gorgeous seasonal shades. These include a charming dress made in a wonderful French floral print and a delightful warm-handle floral print jersey dress.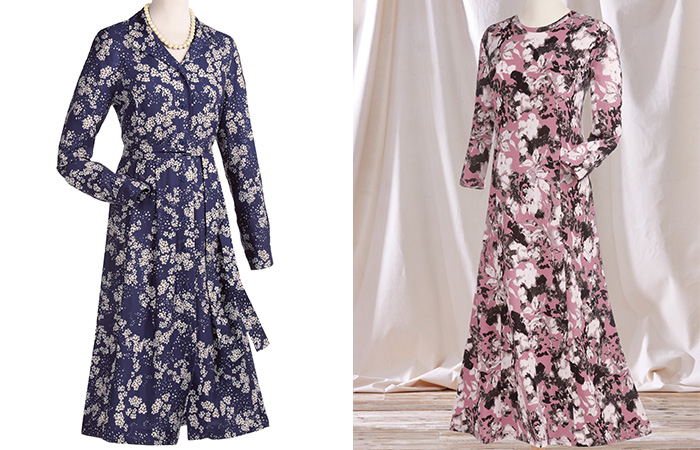 Beat the cold weather with our beautiful selection of insulating cardigans that come in an array of fabulous seasonal colours. If you're looking for an embroidered cardigan, our pretty spring design with floral embroidery makes a stunning choice. Our superbly soft must-have lambswool cardigans have returned with new colours and are perfect as an extra layer for colder days.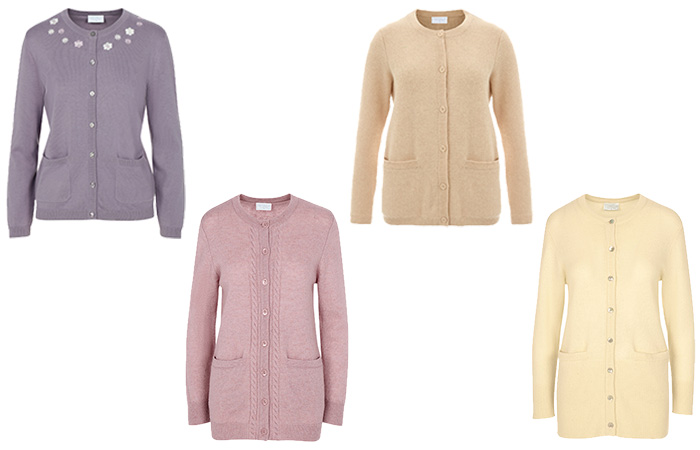 Complete your outfits with our stunning new accessories, such as our lovely Italian silk scarf, soft leather handbag and British made silk polka dot scarf.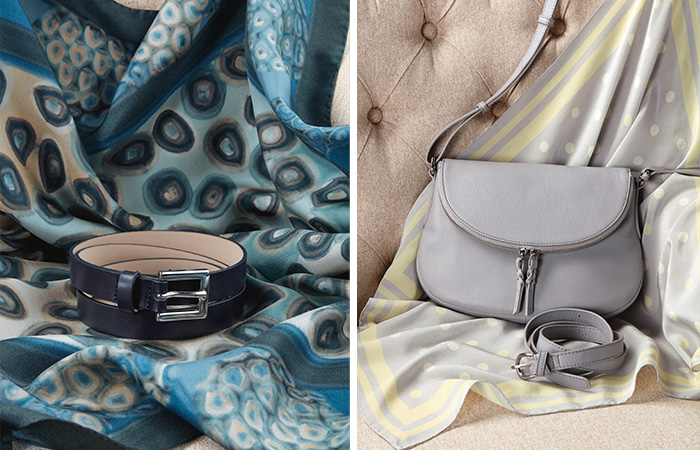 Discover more of our wide array of easy-wear, figure flattering arrivals that you'll want to wear time and time again. Take a look at the full collection and find that must-have item | Click here to view the new arrivals >>                                                                                                                            
Watch our Early Spring video for some wonderful outfit inspiration.
Become the face of Cotswold Collections! Have you been snapped wearing our clothes or accessories? For your chance to be featured on our social media platforms please send your photos to custserv@cotswoldcollections.com
Take a look at our Pinterest to see what inspired our latest collection >>
Don't forget we offer FREE UK RETURNS and sizes 8-24 across all our new styles. Want help with sizing? Click here to see our size guide >>
For more interesting updates and special offers, sign up for our email newsletters here >>