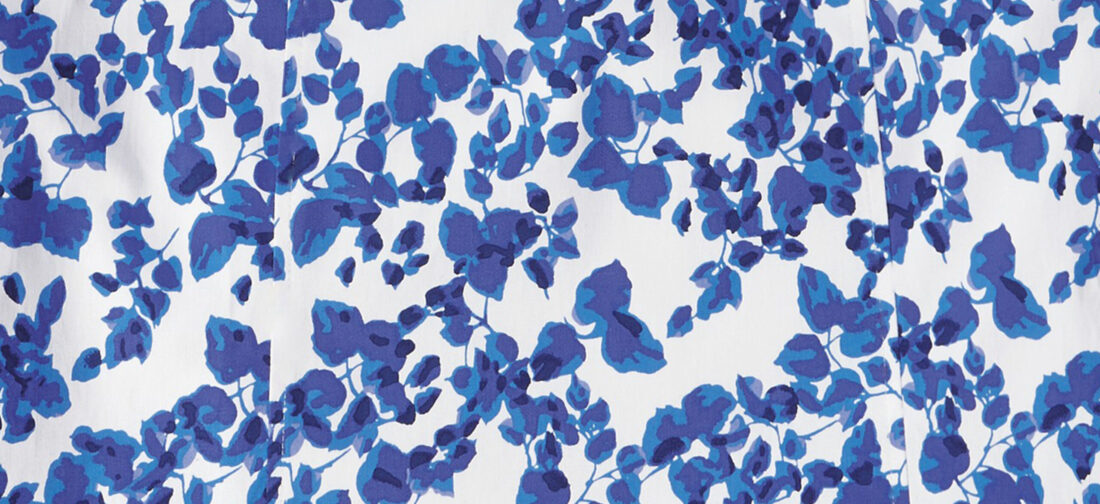 We're hoping you've now had a chance to explore our new 'inspire me' section for the latest seasonal trends and style advice. This section includes our journal, lookbooks and collections pages with fresh new content throughout the year to keep you in touch with all the latest trends.
Our exclusive collections page is home to our favourite garments and outfits for certain seasonal events or trends. It is especially designed for you to find style inspiration and ideas on how to wear our lovely clothes. Each season we put together an updated list of exclusive collections using a selection of new themes such as head to toe in colour, seasonal layering and trending prints and patterns.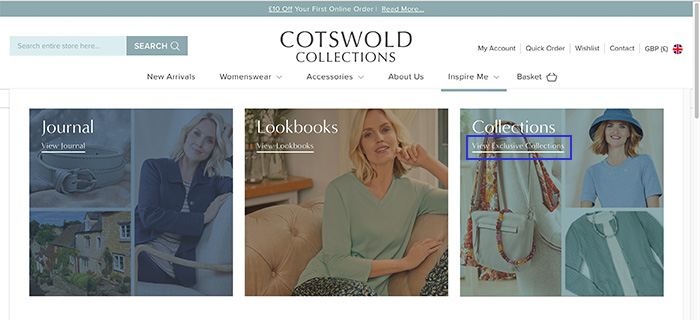 The new collections can be found in the inspire me section located on our menu bar. Once you click on the 'view exclusive collections' button then it will take you to the main collections page where you can explore each of our chosen collections for this season's trends and choose from these elegant new styles.
To view a collection, for example head to toe in colour, click on 'head to toe in colour' image which will take you to another page.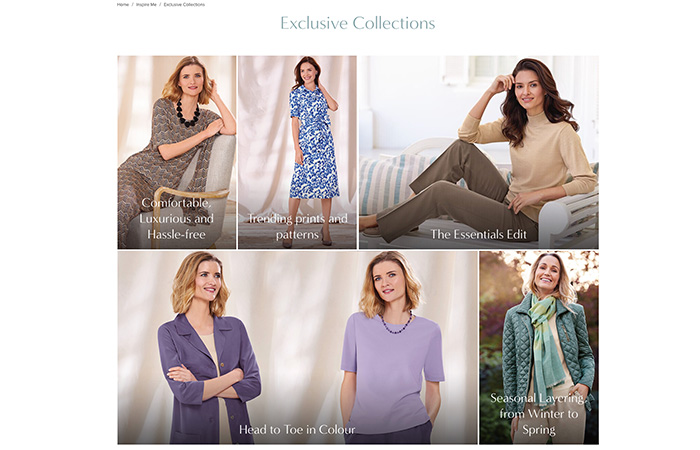 On the 'head to toe in colour' page, you can read a small description about the collection and browse and shop each of the specially selected garments.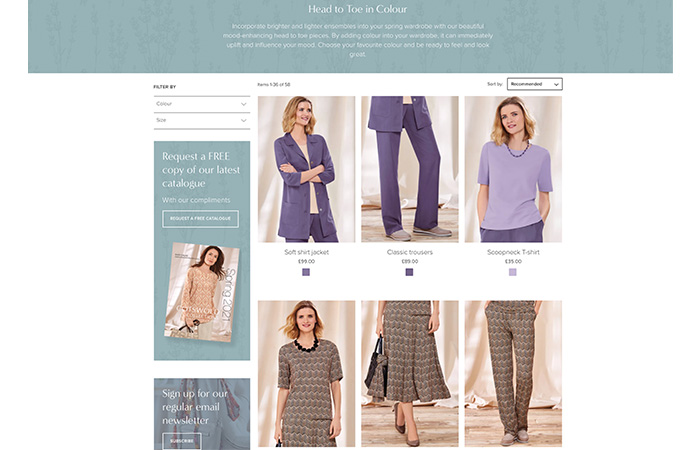 You can also hover over any image to see the product in more detail.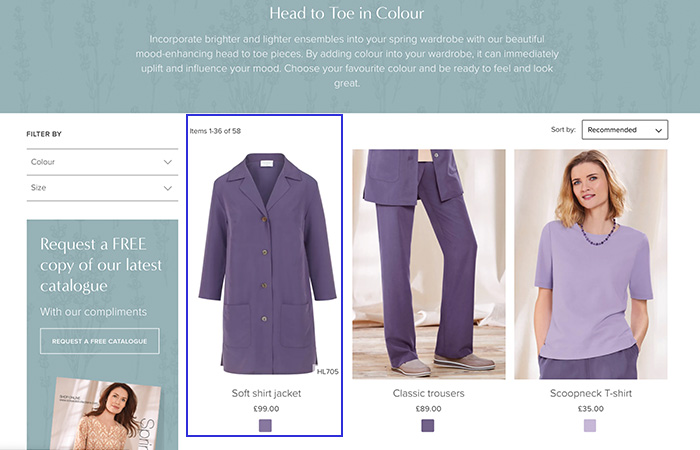 To view more information or to buy the garments, click on the product for example 'Soft shirt jacket' which will take you to the desired product page. Here you can view more images of the same garment, the product description and wash care information.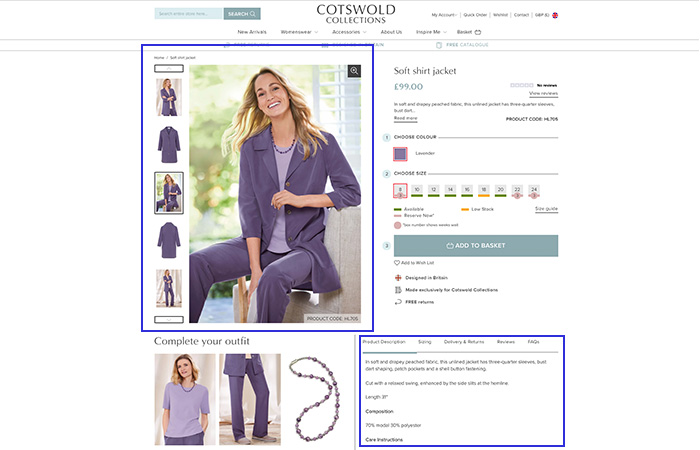 To purchase the garment, you will need to work your way down from choosing the colour, the length (where applicable), selecting the size and finally clicking on 'add to basket'. You will find these options next to the images of the garment as shown in the image below. You can also view our previously published journal on how to use our new simple four step checkout process.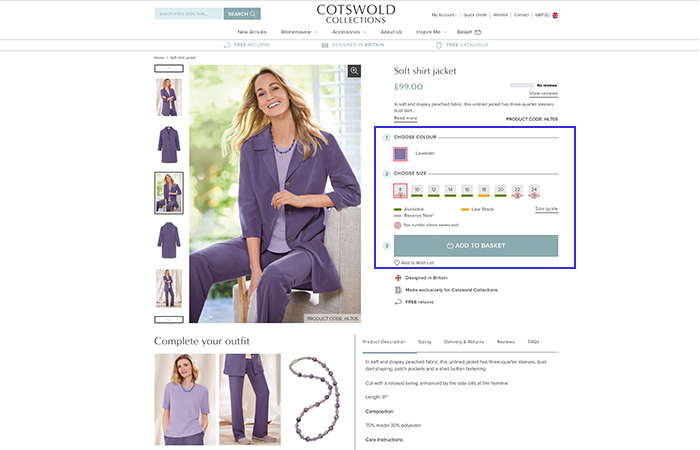 If you're considering buying the whole head to toe look, you can view the other garments in the 'complete your outfits section' and click on each product to purchase.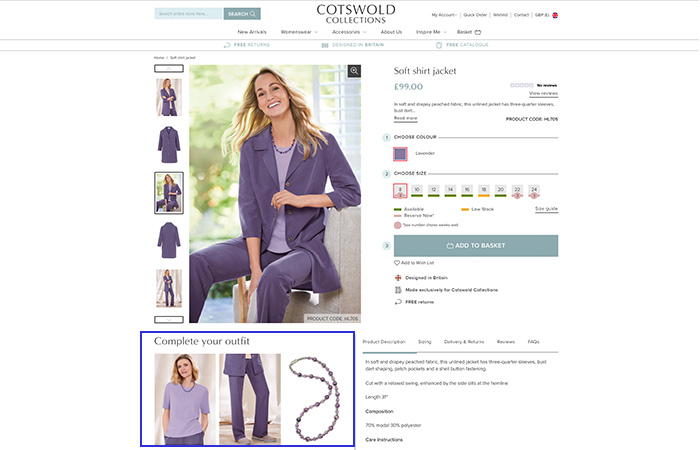 Our favourite collections for the season are seasonal layering, from winter to spring and head to toe in colour.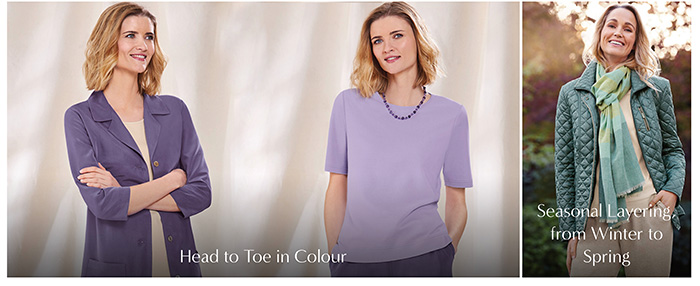 The seasonal layering collection is perfect, if you're looking for lightweight insulating pieces ideal for easing the process of transitioning through the season change. These stunning warm separates are included in this selection. The easy-dry coat with detachable hood is a particularly great layering piece to accompany you on rainy days.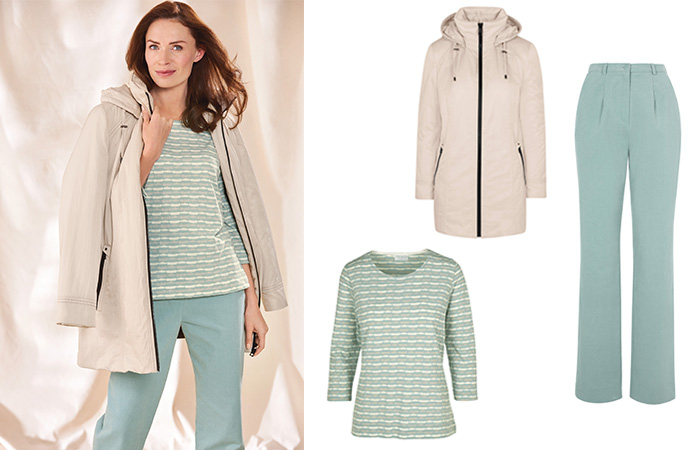 The head to toe in colour collection is just the cheerful burst of colour we need right now to uplift our mood. Take a look at this lovely ensemble in gorgeous chambray blue which is also featured in our "head to toe in colour" collection. This beautiful calming and peaceful colour helps create the perfect outfit to feel good in.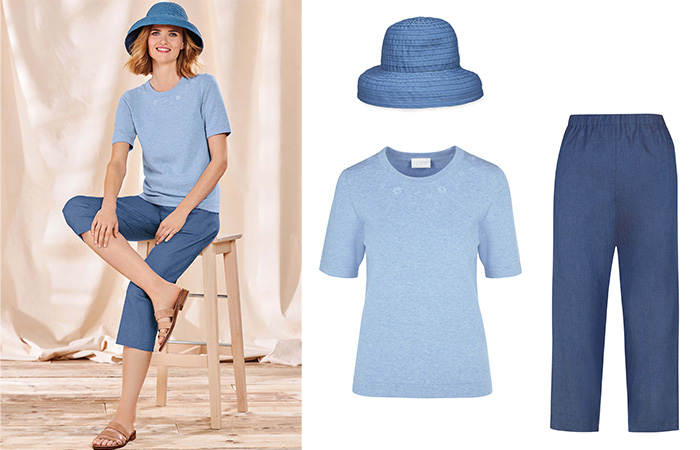 Visit our new collections here to see other ideas or view other sections of our inspire me section such as lookbooks or latest journals. We'd love to hear which is your favourite from our exclusive collections, let us know in the comments...