If you're unsure of which items to add to your wardrobe from our spring 2020 collection, our buyers have shared their favourites to help you decide...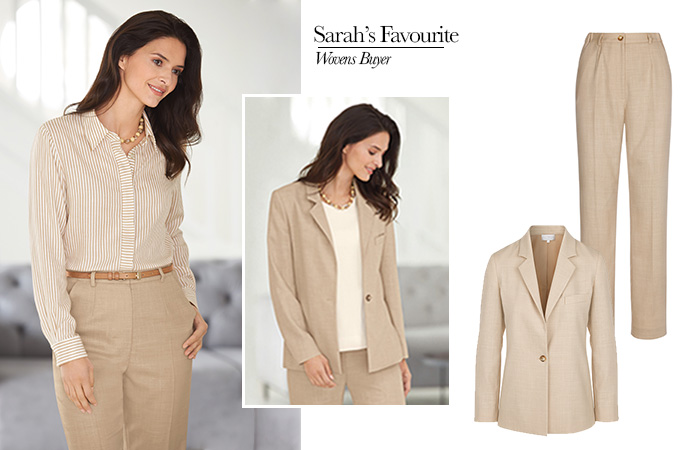 "Our relaxed textured jacket and trousers in a beautiful shade of sand can be dressed up or down for versatile styling. This effortlessly chic jacket can be paired together with our classic trousers and contemporary striped blouse for a perfect day outfit. For stylish holiday dressing, you can combine the jacket with casual coloured trousers and a plain jersey top".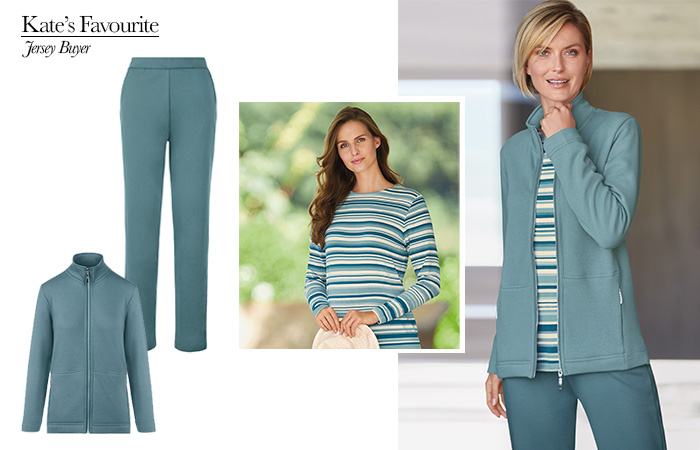 "For a comfortable relaxed look, our superbly soft jersey jacket with luxurious fleece lining is my ideal choice for spring layering. This elegant jacket works wonderfully when paired with our chic striped top and tones perfectly with our trousers and skirt".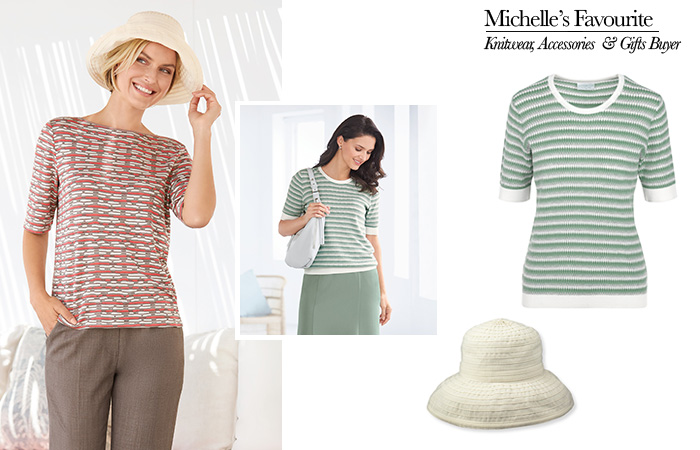 "I enjoyed working on the colour layout of this patterned stitch on our tonal knit jumper. This top truly reminded me of 1940's knitwear/Land girls. The two fresh shades of eau de nil are highlighted through the Ivory and it has a soft mélange dove grey added into tone. It looks fabulous paired with our matching bottoms for a wonderful casual outfit or wear head to toe with our soft jacket".
"Working with our Italian hat factory on an extremely hot day, we came up with a wider brimmed hat based on our usual small summer woven hat. This new style offers a little more protection from the sun. It also has a wonderful soft stiffened edge to the brim which you can style in many flattering ways. The gorgeous hat is made from concentric woven braid, becoming a packable design to put in your handbag for travel".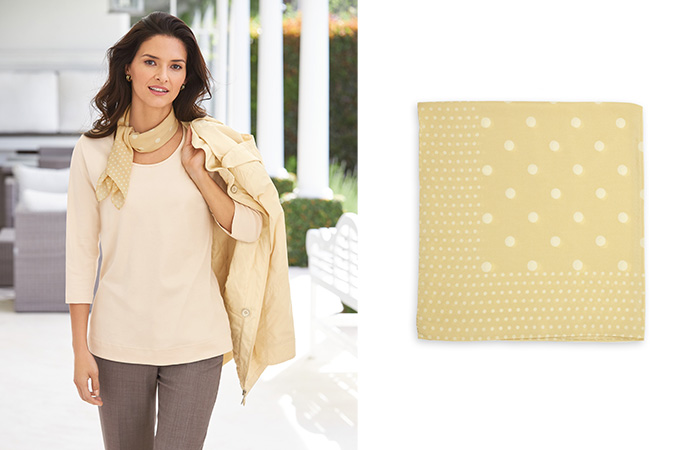 "Newly designed and made for us in England, our luxurious and versatile silk crêpe-de-chine square is printed with a classic spot pattern with a twist of different sizes of polka dots. This beautiful scarf will make an elegant addition to your accessories collections".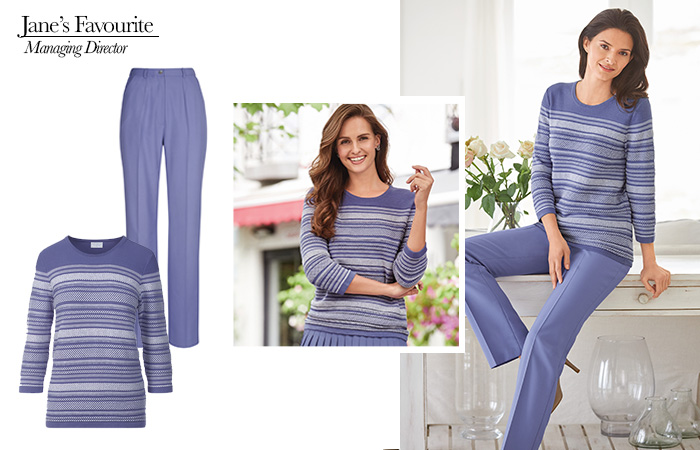 "Pastel shades are still enjoying a spike in popularity. One shade that is on-trend now is lilac, which will bring a soft side to spring and summer looks. My favourite head to toe outfit in this very flattering and popular hue is our cotton textured stripe jumper paired with our classic lilac trousers".
Which is your favourite piece from our spring collection? Let us know in the comments below...
For more interesting updates and special offers, sign up for our email newsletters here >>