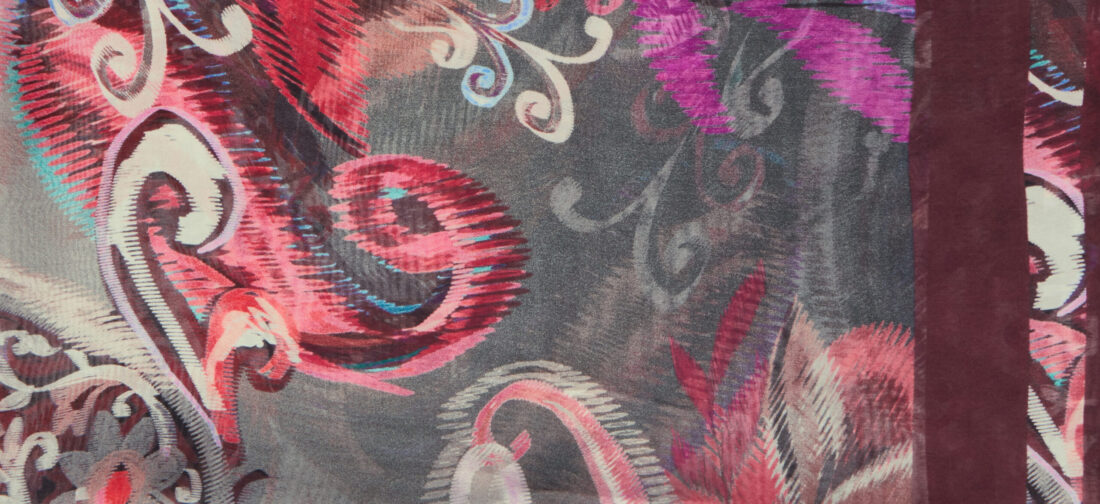 Although spring is on the horizon, our Early Spring Issue 2023 is dedicated into ensuring you're stylishly wrapped up throughout the start of the year. Scarves are such a staple for a warmer wardrobe; they effortlessly give not only an extra layer, but they add another element of style each time they are worn.  From classic knitted pieces to timeless silk, this journal showcases our latest scarves and how to style them within your wardrobe.
Floral Print Scarf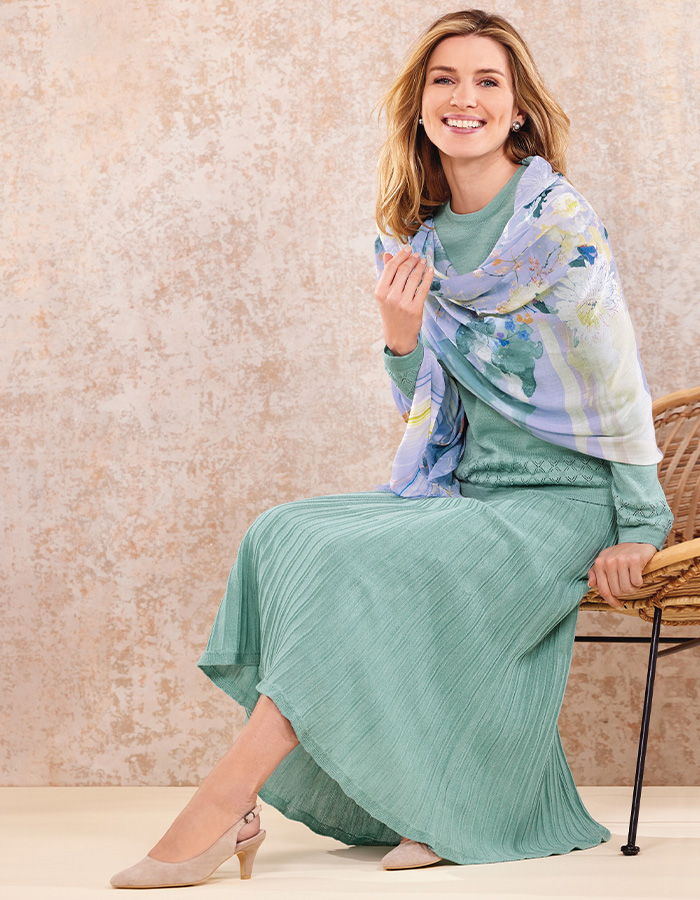 Our Floral Print Scarf has been carefully crafted to ensure each look is elegant and polished. Although it adds a pop of colour, the array of muted tones offer a sense of sophistication that can be paired with almost every look in your existing wardrobe. Wear around your neck traditionally or around your shoulders to style up an outfit for each special occasion.
Knitted Scarf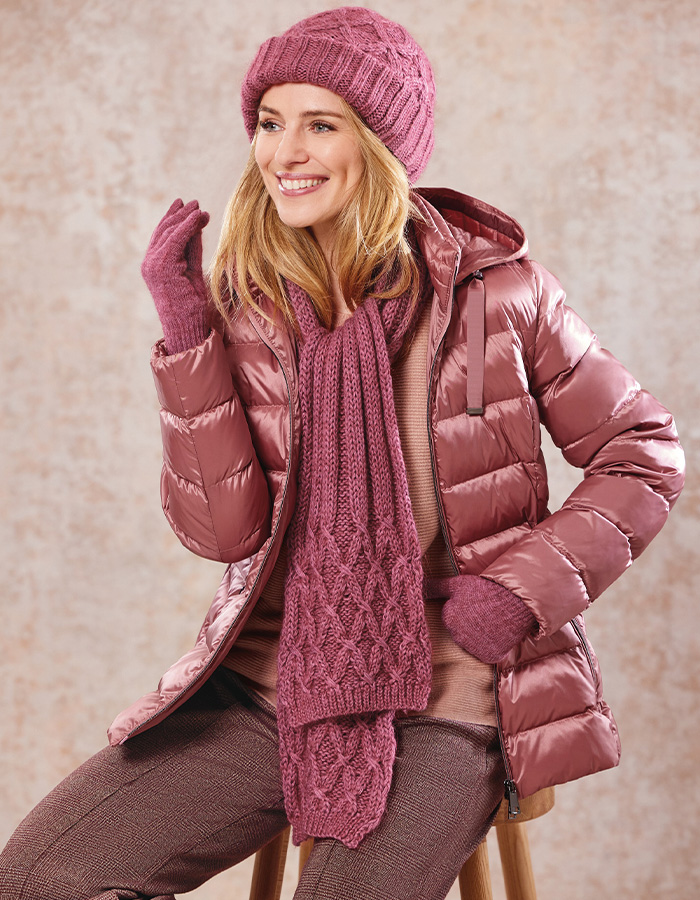 In a stunning tone of rose mélange, turn to our Knitted Scarf for each colder winter's day. Knitted in Italy, this piece ensures not only style, but undeniable comfort due to its mohair-blend yarn; while the wide rib pattern and diamond ends add a sense of intricacy to such a warming piece. Team with our matching Knitted Hat and Gloves to complete the perfect winter look.
Italian Silk Scarf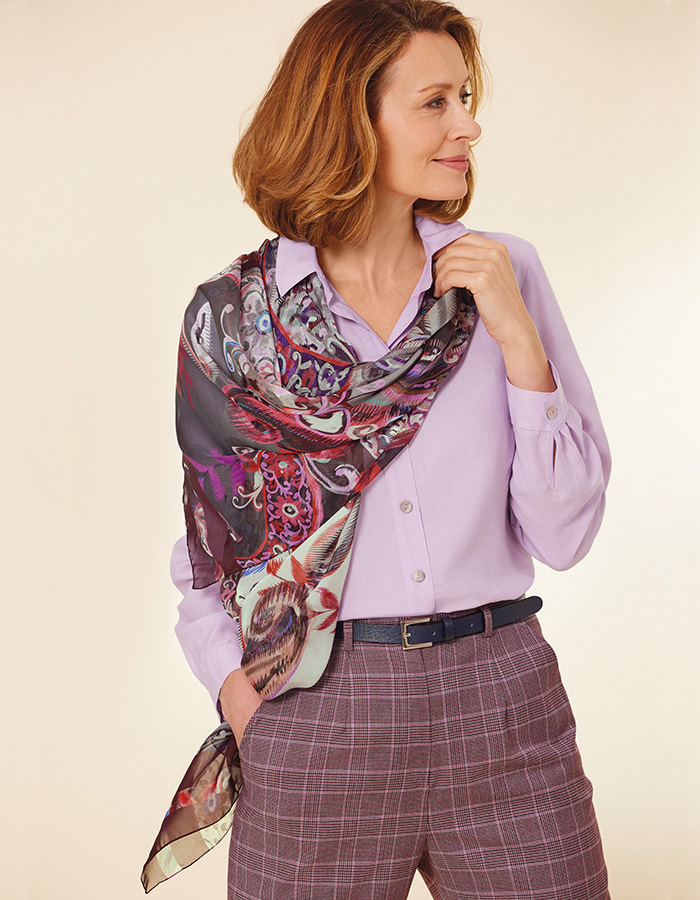 Silk scarves are timeless and our latest Italian Silk Scarf has been specially developed with this in mind. The 100% Como printed silk creates a fluid shape that hangs perfectly whether it's worn over your shoulders, around your neck or even as a head scarf. This beautiful berry paisley print achieves a subtle statement that can be worn not only this early spring, but every season.
Serape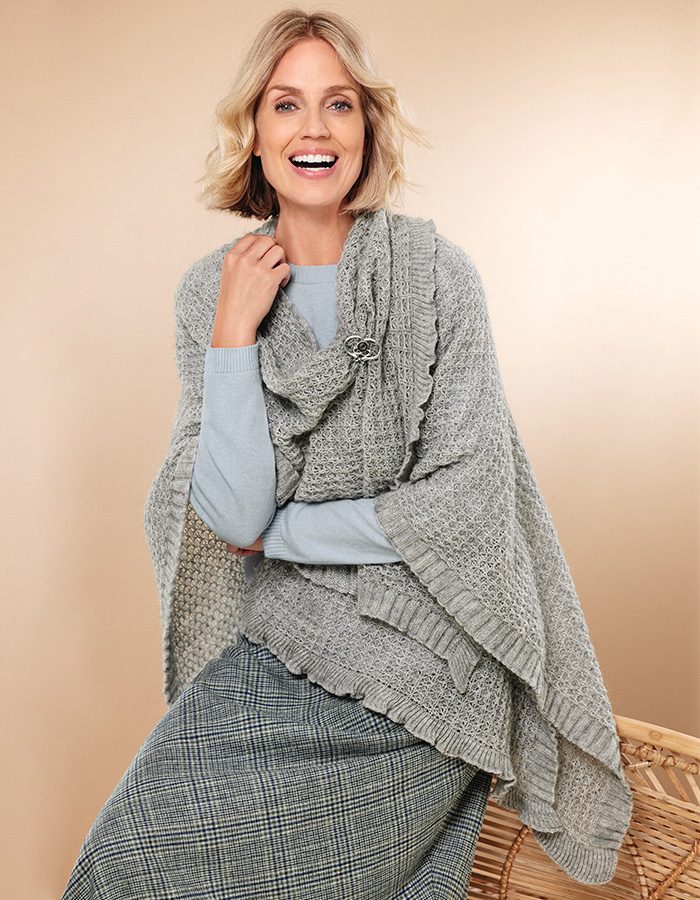 Complement your wardrobe with our Mohair-Blend Serape. Crafted in Italy, this soft and stunning textured knit piece achieves effortless style the minute it's placed around your shoulders. The flattering drape has been designed specifically for each wardrobe, so warmth can be achieved quickly and stylishly. Pin together with our Art Nouveau Italian Brooch that has been handmade in Florence to complete a glamourous look.
We love to hear what our customers think of our latest scarves, let us know in the comments below…