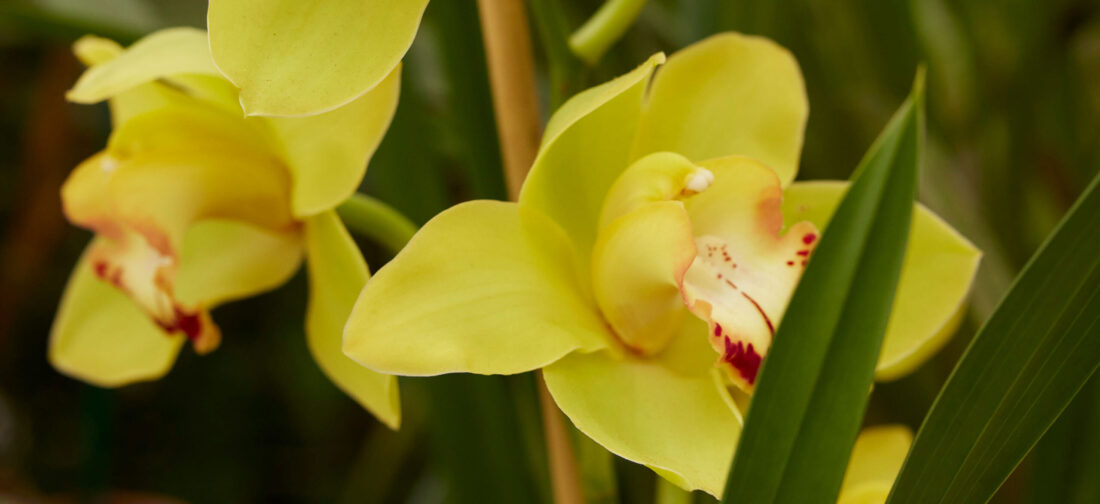 Longer days, warmer weather, green grass, and lots of beautiful flowers blooming, with June just around the corner, the summer season is fast approaching. If you have a diary full of events, it's time to start thinking about the perfect outfits that you will want to wear for any upcoming plans you may have. We have gathered some hassle-free, comfortable and elegant pieces that have been exclusively designed to seamlessly stand on their own, as well as being combined with your existing wardrobe!  Select your favourite outfit and be ready to look fabulous anywhere.
Summer Walks
Our gorgeous emerald coat will protect you from any unpredictable weather during your walks. It has a studded storm flap over the zip closure, a hood stored in the collar, integral waist adjustment, zipped pockets and a buttoned internal pocket. Layer this stunning seasonal coat with our tape yarn jumper and cropped trousers. Complete the look with our Italian geometric print scarf, finished with a plain border and a rolled hem.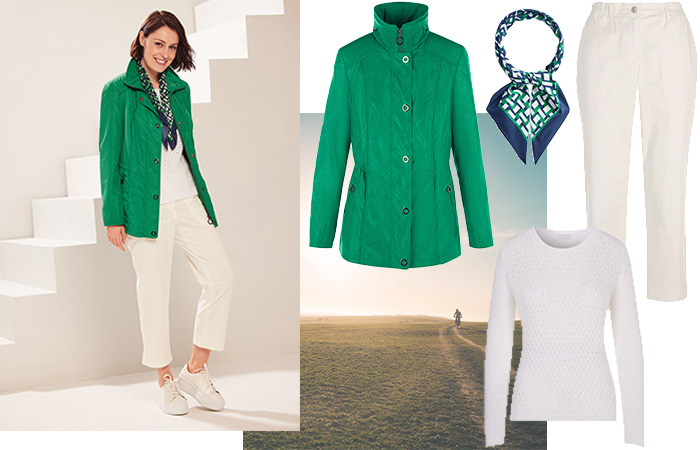 Picnics
Enjoy your delicious picnic in casual elegance, wearing this beautiful vibrant shirtwaist dress. It has bust dart shaping, three-quarter sleeves and a button fastening to the knee. The skirt of this lovely dress has three gently graduated tiers. It looks wonderful styled with our Italian straw effect handbag with leather trims and an adjustable shoulder strap.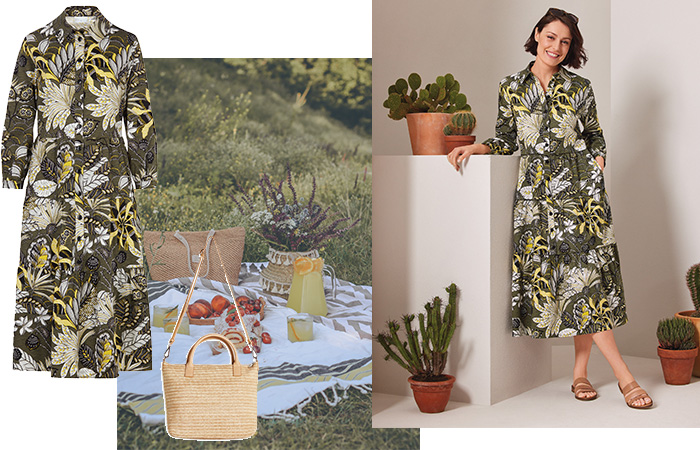 Holidays
If you're setting off on a holiday abroad, our stunning cotton interlock dress and Italian straw hat will have you covered for a stylish yet chic look. This lovely raspberry coloured pull-on jersey dress is styled with a scoopneck is unlined with top-stitched seams.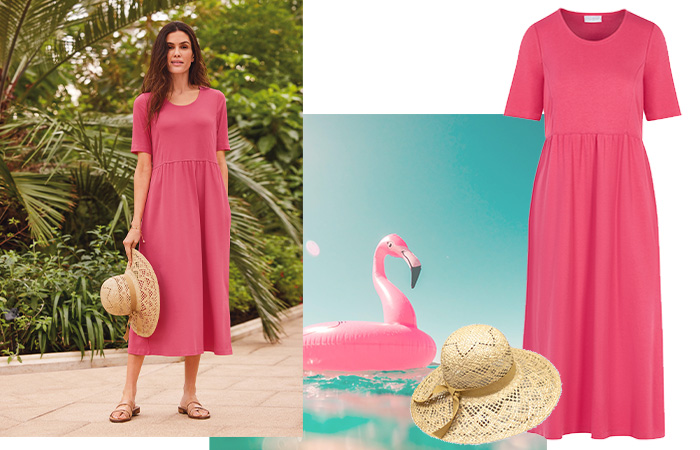 Outdoor events
Whether you're heading to a local flower show, food festival or any outdoor events, we have a superb outfit selected for you. The lightweight fully lined jacket with two zipped pockets, an inside pocket and top stitch detail can be layered with our neck detail T-shirt and casual trousers.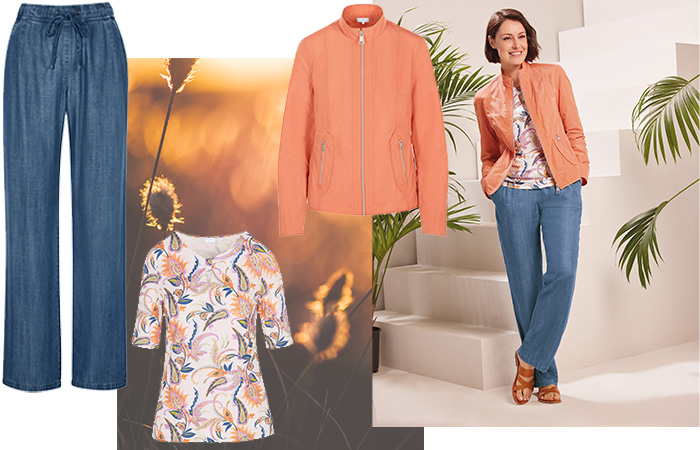 Weddings or formal events
Weddings and formal events are the perfect occasion for getting all dressed up. Our charming blue matching pieces are the ideal ensemble to accompany you on any special day. Our stylish blouse featuring a pretty two-colour print is styled with a revers collar, shell buttons and a fully elasticated hem. The matching fully lined skirt is designed with three pleats, sewn down to the hip, on each side of a centre invert pleat. It has side in-seam pockets, side-back waistband elastication and a back zip.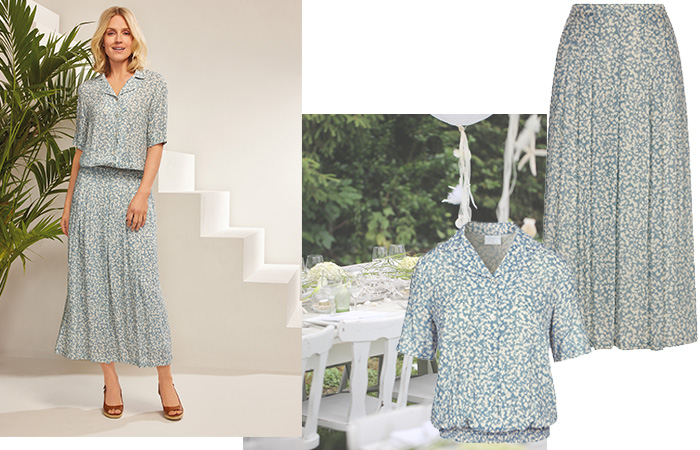 Garden Parties
The summer season is all about getting together with friends and family, celebrating the British sunshine with garden parties. If you're hosting or attending a garden party, this beautiful look in charming colours will have you covered for any plans. Our fully lined eight panel skirt, with wonderful shape and movement, has a flattering flare at the hemline. It looks lovely worn with our short sleeved fully-fashioned top in smooth combed cotton, with an attractive pointelle and textured knit trim at the hem.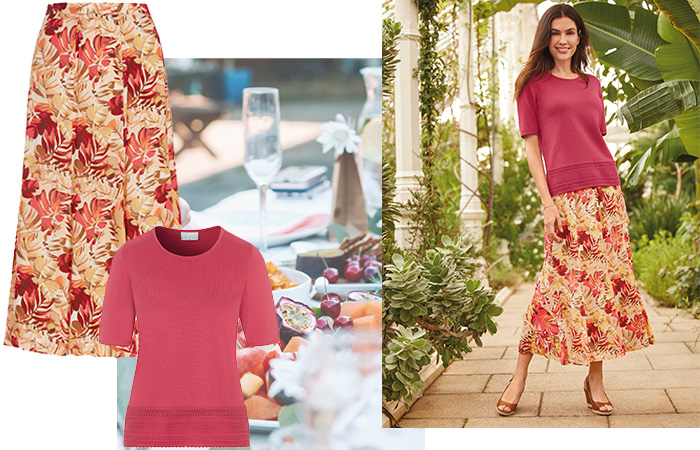 Queen's Platinum Jubilee
Will you be attending any of the Queen's platinum jubilee events in June? Get ready to celebrate the Queen's jubilee in our ivory and blue outfit. Our pretty raised ripple effect short-sleeved T-shirt looks wonderful paired with our relaxed printed jersey skirt and matching scarf. Complete the outfit by adding a piece of red jewellery or bag from your existing wardrobe for the ultimate red, white and blue outfit.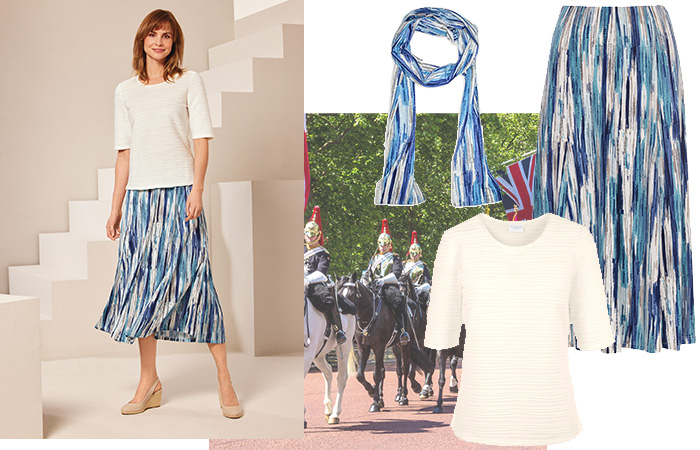 Weekend's away
If you're planning to visit a UK destination, our charming separates are what you'll need for your getaway break. Our light and airy linen jacket, with gentle body shaping in the top-stitched seams, is the perfect cover-up. Team our elegant bias skirt with a beautiful lily print design with our fully-fashioned short-sleeved V-neck top.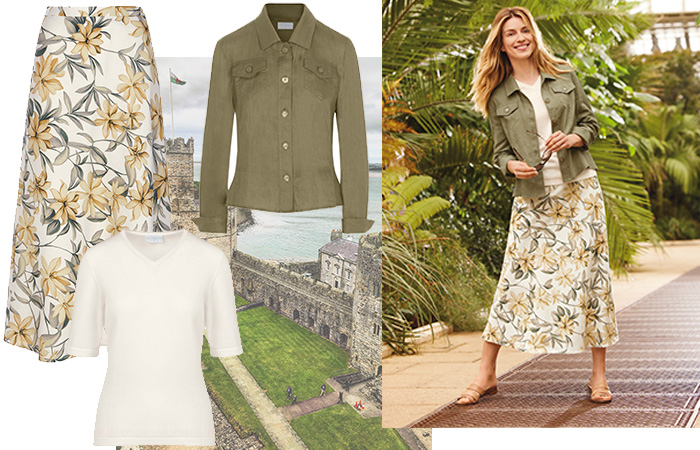 Which is your favourite event outfit? Let us know in the comments below...