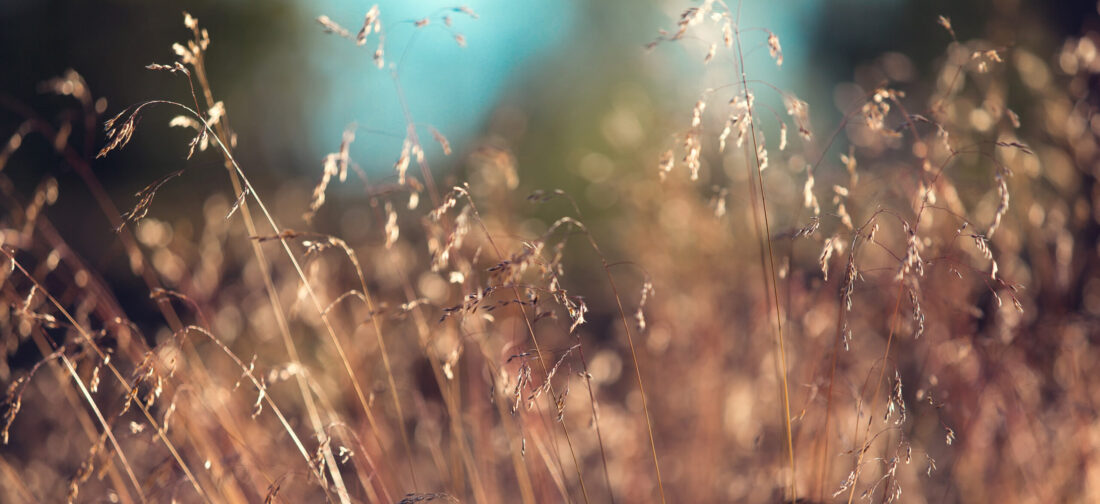 With the bank holiday soon approaching here in the UK, we have collected some beautiful, hassle-free, and comfortable pieces to suit any occasion! Whether you are catching up friends, relaxing at home or enjoying a delicious meal with the family, let us inspire you with our favourite outfit ideas to help you feel stylish for the day.
Country walks

If you're going for a country walk to explore the great outdoors or a seaside stroll, stay indulgently warm in our quilted coat with studded flap and detachable hood. This coat works wonderfully when paired with our mid-grey turtleneck and our soft flannel tailored trousers. Add the finishing touch to this look, with our colourful wool rose garden print scarf.
Staying In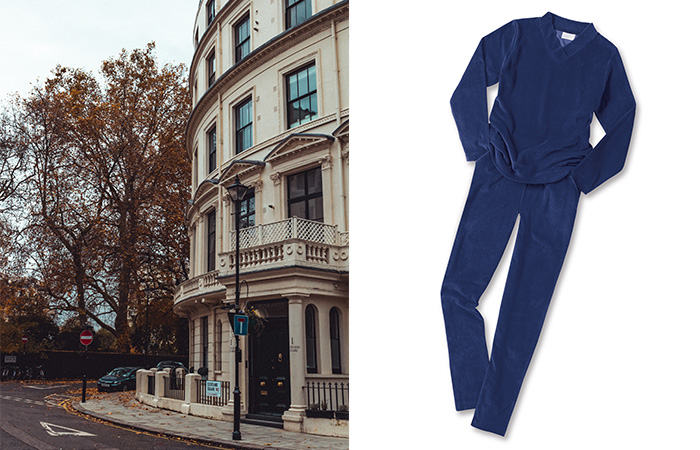 If you're spending bank holiday at home with family or friends, ensure you look chic and feel comfortable in our coordinated pull-on velour top and matching trousers. Each piece is superbly soft, relaxing, and perfect for lounging.
Family brunch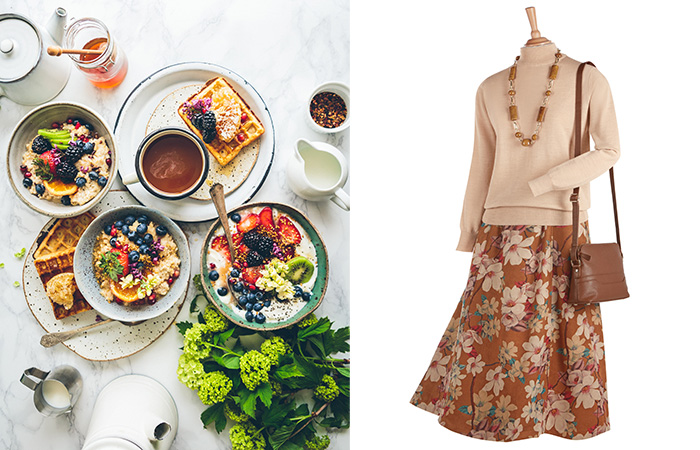 Our exotic floral print skirt paired with our pebble merino turtleneck and bead necklace creates a gorgeous combination of smart casual style to wear to your delicious brunch.
Day out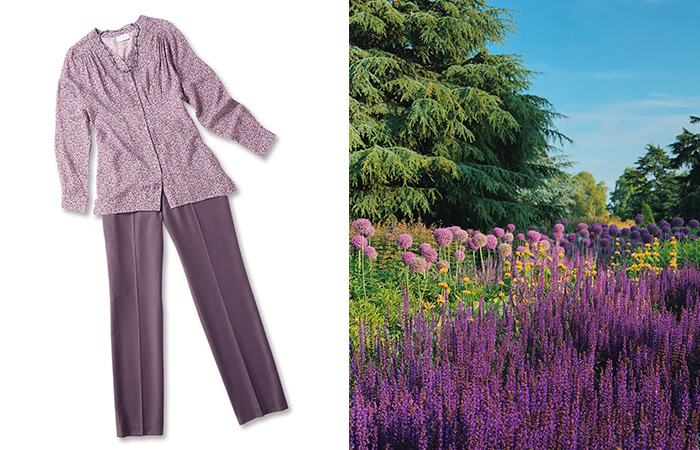 Whether you're going shopping or a day away, this stylish look will have you covered for any plans. Our ditsy print blouse is made in a soft viscose, blended with wool and will add warmth for those chillier days. The lovely blouse can be paired together with our classic trousers for a perfect day outfit.
Evening dinner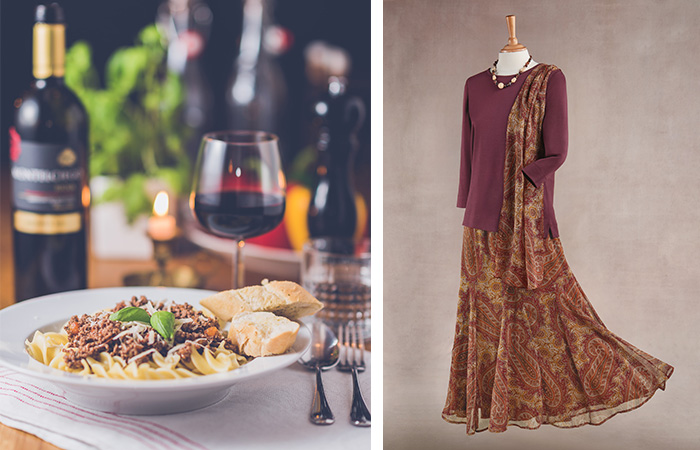 Featuring an elegant paisley print, this Italian printed chiffon panelled skirt in rich autumnal colours, is perfect for any evening plans with family and friends. Pair it with our pima crewneck jersey top, the matching scarf and Venetian glass bead necklace for a complete look.
What are your plans for this weekend? Which outfit will you be planning on wearing? Let us know in the comments...
For more interesting updates and special offers, sign up to our email newsletters here.