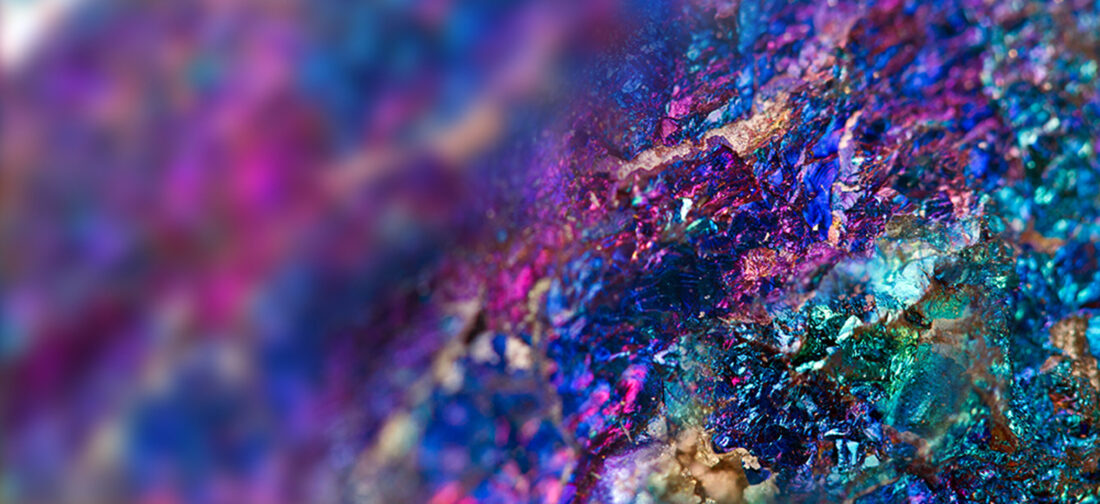 Start the festive season in style with our beautiful collection of uplifting pieces. Our latest arrivals feature cheerful pops of colours in vibrant jewel tones woven or printed onto a variety of textured fabrics, ideal for any special evening plan. Jewel tones include variations of blue, red, purple, and green that work naturally together. These rich jewel-toned hues can be effortlessly paired to create the on-trend monochrome look or as standalone statement pieces to complete your outfit. These versatile garments are perfect for getting into the festive spirit and adding richness and depth to your wardrobe. With this in mind, we've chosen our favourite elegant pieces, in colourful shades, below.
Amethyst
Inspired by the finest amethyst jewels, the purple shades for this season are in deep or bright tones to spread joy and elegance. This rich colour communicates the positive energy of the gemstone. Showcasing sophistication, be sure to stand out in style with our pure wool pieces in this lovely shade, including our jacquard edge to edge cardigan, embroidered merino wool jumper or our Fairisle knit cardigan with exquisite stitch detail.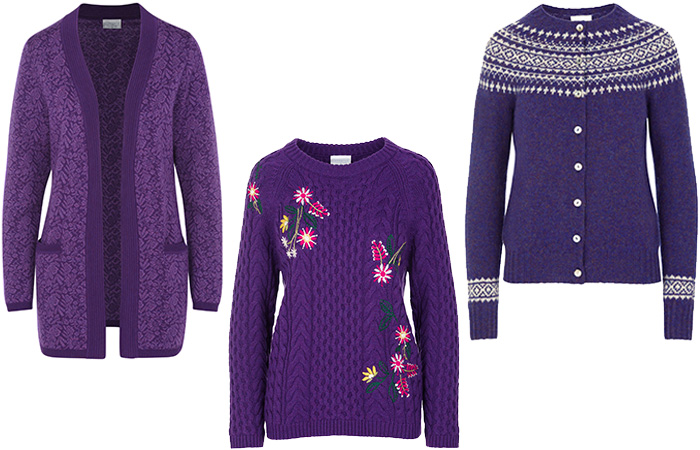 Sapphire
As the colour of strength and power, these uplifting shades of blue can be a refreshing addition to your wardrobe. Our vibrant Italian beaded turtleneck, longline lambswool cardigan and tweed jacket will beautifully add a royal touch to any of your outfits. To tone down these gorgeous pieces, pair them with complementing shades such as grey, black, or white.
Emerald
This jewel tone was named after the beautiful shade of an emerald gemstone. As the colour of greenery and tranquillity, connect with nature in this refreshing and peaceful tone with our delightful pieces. Our charming embellished jersey top, printed dress and longline lambswool cardigan are perfect to wear for the day and evening. This calming tone works with most colours, it can be paired with shades of green or brown or even with red as a contrasting look.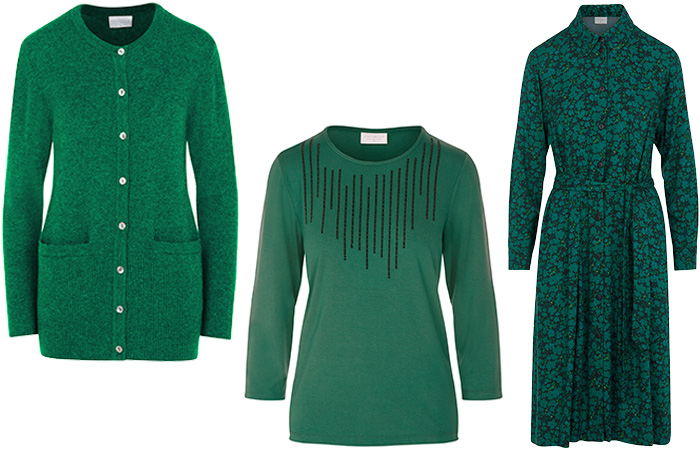 Midnight blue
Midnight blue is a colour of elegance and confidence. In a gorgeous rich blend of blue and black, this deep shade is recognised for its resemblance to the colour of a moonlit night sky or the sea. Our devoré dress, mock-front top, velvet jersey skirt or trousers are the ideal timeless pieces to wear for any special event.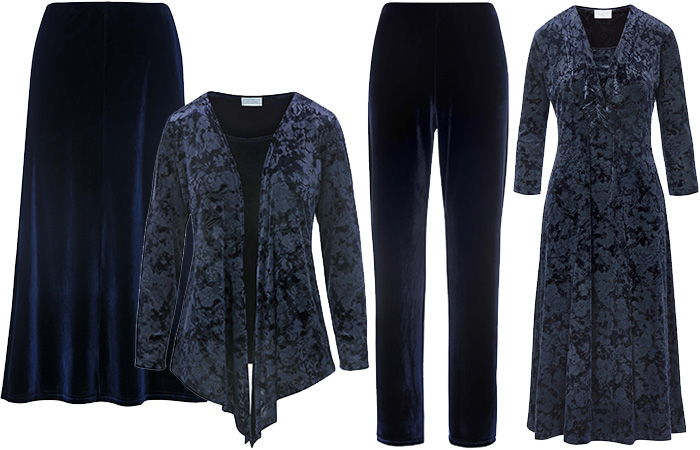 Ruby
This elegant shade of ruby is associated with passion and love. Be bold in ruby with our brushed jersey zip through jacket and matching trousers, perfect for any relaxed evening look. For the festive season, opt for our bright total easycare turtleneck paired with our subtle checked sunray skirt in a lovely mix of black, ruby and grey.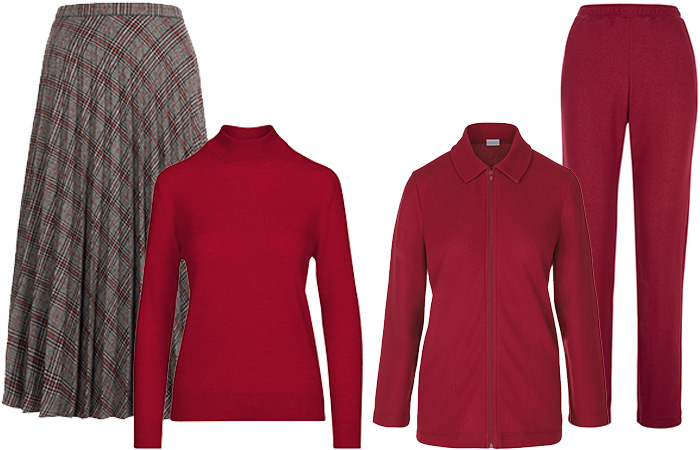 Teal
This wonderful teal colour is a rejuvenating shade that promotes relaxation. Choose from bright and bold or deeper coloured teal pieces to add to your wardrobe. If you're looking for a matching head-to-toe outfit in this stunning hue, opt for our printed velour top and trousers. Alternatively, add a splash of teal to any of your looks with our luxurious blouse featuring fabulous floral velour with a subtle lustre.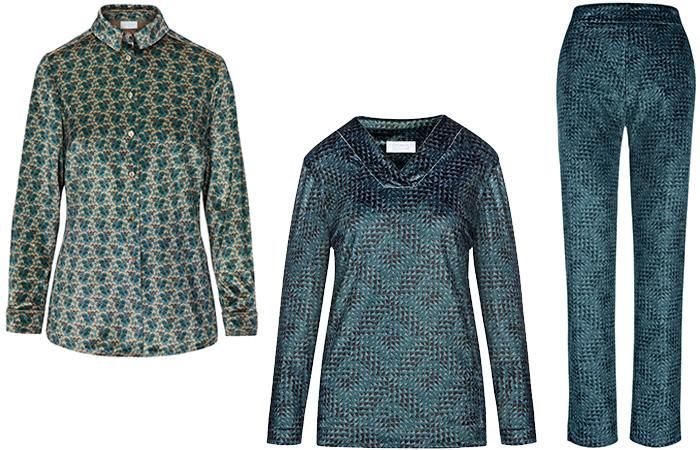 Which colour option will you choose? We'd love to know! Leave a comment using the box below.
For more interesting updates and special offers, sign up for our email newsletters here >