Refresh and enliven your autumn wardrobe with our eye-catching prints and patterns in a combination of cool and warm shades in beautiful colours. From vibrant paisley to autumnal florals, these transitional pieces will bring colour, prints and patterns to your autumn outfits. So, relax and choose your new season wardrobe from the comfort of home and look forward to autumn in style.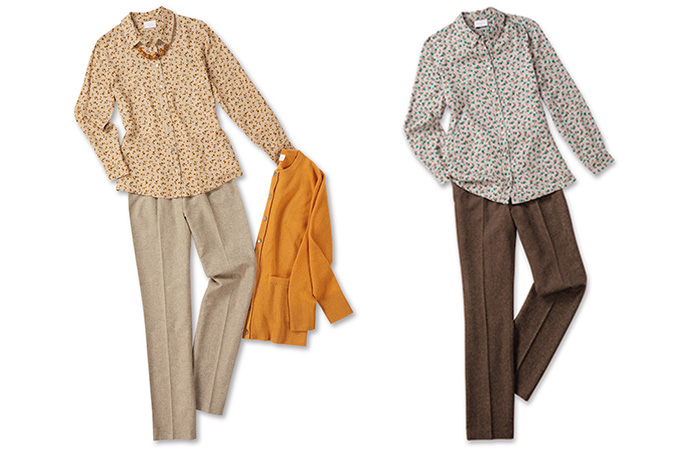 Perfect for both casual and occasion wear, with softness and warmth, these stunning pretty floral print blouses can be worn buttoned up or as a stylish overshirt. The ochre blouse works wonderfully when paired with our longline lambswool cardigan and classic trousers. The emerald blouse looks fabulous paired with our classic trousers.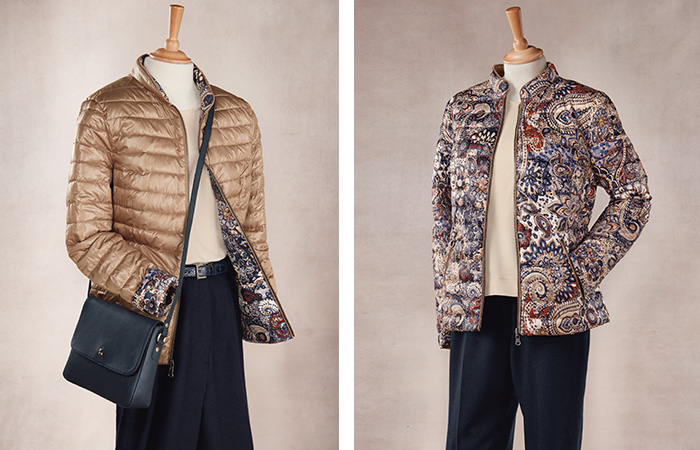 Elevate any ensemble with our gorgeous statement reversible jacket with one side in a vibrant paisley pattern, and the other a plain fawn, which works well with most other colours. Pair with our pima scoopneck jersey and plain classic trousers for an effortless look.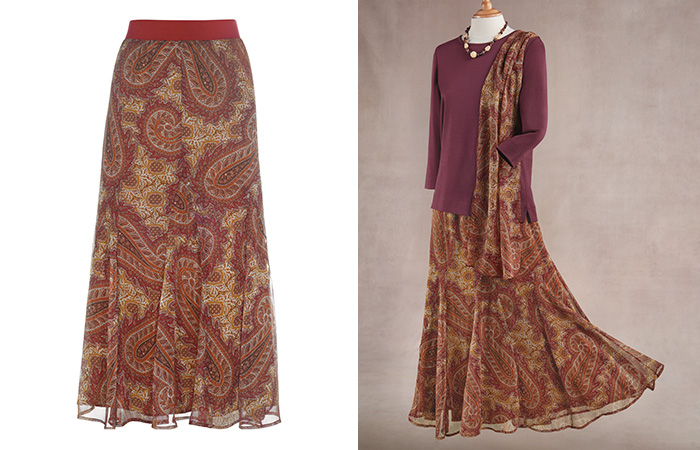 Featuring a beautiful paisley print, this Italian printed chiffon panelled skirt in rich autumnal colours is a lovely wardrobe addition. Pair it with our pima crewneck jersey top and the matching scarf for a complete look.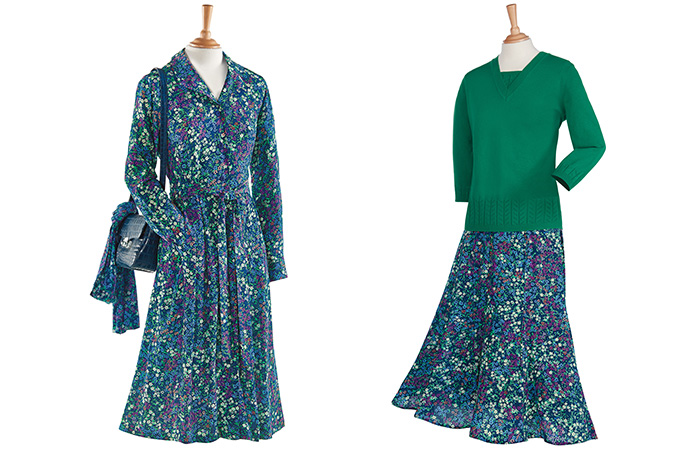 These elegant and versatile separates, ideal for the season, are made in a superb warm crêpe with a striking mini floral print. Our stunning floral dress paired with our mock-croc leather handbag is the perfect day to evening dress. Our floral panel skirt and matching scarf paired with our knit top is also a gorgeous addition to your wardrobe.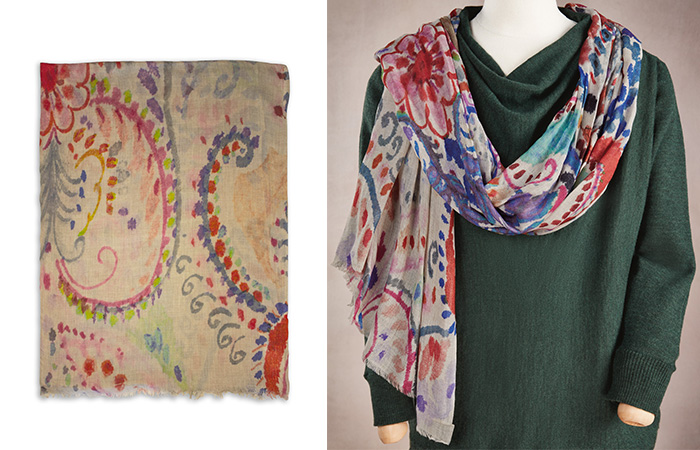 Bursting with colours, this warm multi-coloured scarf is hand-printed with a vivid painterly paisley design. Style this charming scarf with our Italian merino wool top and matching skirt for an elegant look.
We'd love to hear which is your favourite print from our Autumn collection? Let us know in the comments...