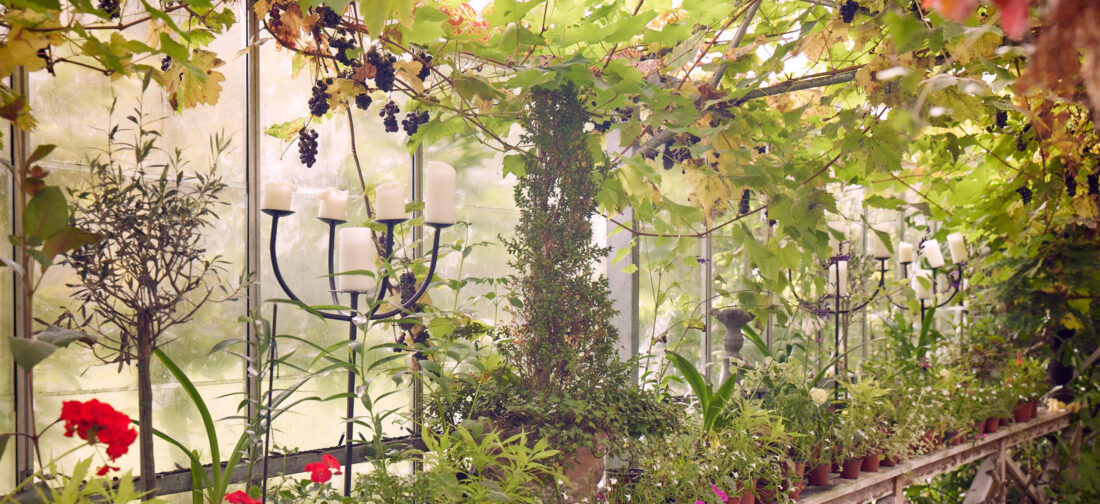 Step into spring with this season's must-have prints and patterns in gentle shades and bold pops of colour. Choose your favourite from subtle to vibrant florals in several sizes and designs, including swirling paisley. These stunning designs are perfect to wear to all occasions from a garden picnic, lunch with friends, evening gatherings and holidays.
Transform your spring/summer wardrobe with our lovely collection of matching tops and skirts, ideal for creating effortless two-piece sets to be worn together as a statement head-to-toe look. For an alternative option, these pieces can also be styled as charming separates with plains in similar shades. Discover below how to style these beautiful coordinating outfits in multiple ways.
Ditsy Florals
Our maize-coloured blouse and skirt feature a pretty ditsy floral print on crinkle fabric. The short-sleeved blouse has a fly front for a clean, dressed up look. It is designed with turn-up cuffs and a straight hem with side slits. The matching skirt is fully lined with eight panels and has a back zip, side-back waistband elastication and a flattering flare at the hemline. Mix and match the gorgeous blouse and skirt with our plain separates including the relaxed unlined pull-on trousers, fully lined ten-panel skirt in the same colour as the matching pieces or our combed cotton top.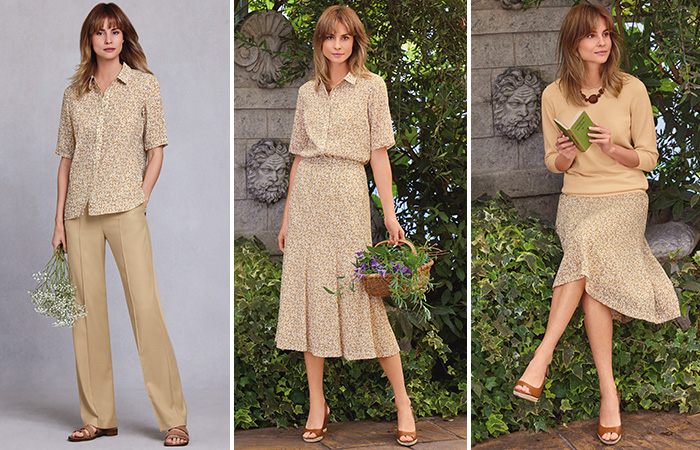 Delightful Daisy
Covered in a beautiful subtle daisy floral print on a warm handle fabric, this lovely blouse and skirt are made with Liberty fabric. These daisy separates can be worn together either tucked in or worn loose for a delightful chic ensemble. The stunning blouse can also be worn with our soft sage textured trousers for a stylish casual outfit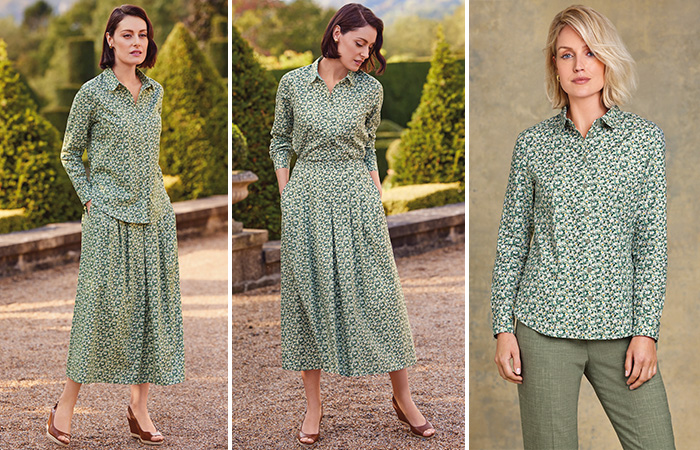 Charming Tulips
With a delightful tulip print, this beautiful jersey top and skirt are made in 100% cotton. The unlined pull-on skirt has six gently flared panels and an elasticated waistband. The short-sleeved interlock jersey top is styled with a V-neck. The stunning skirt can also be styled with our three-quarter sleeve crewneck top.
Pretty Paisley
Featuring a gorgeous paisley print on a drapey fabric, the popular teardrop-shaped pattern looks lovely on our wonderful long-sleeved notch-neck blouse and pull-on skirt with a flattering flare. They can be worn together tucked in with our tan leather belt. The subtle shades of peach and tan on these elegant pieces will effortlessly allow you to pair them with our shell coloured cotton-blend rib top or our pull-on trousers in nutmeg to create various looks.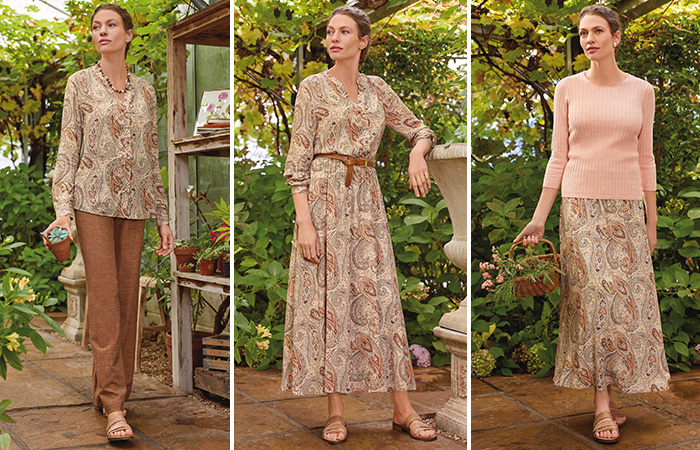 Beautiful Blooms
These charming versatile separates, decorated with a delightful floral Italian print, are made in 100% cotton. The stand collar blouse has adjustable length sleeves, pretty covered buttons and side slits in the curved hem. The fully lined soft pleat skirt is a pull-on style with in-seam pockets and an elasticated waistband. They look lovely tucked in with our navy or tan leather belt. For an alternative look, pair them with our V-neck jersey top in the same colour or our casual chambray trousers.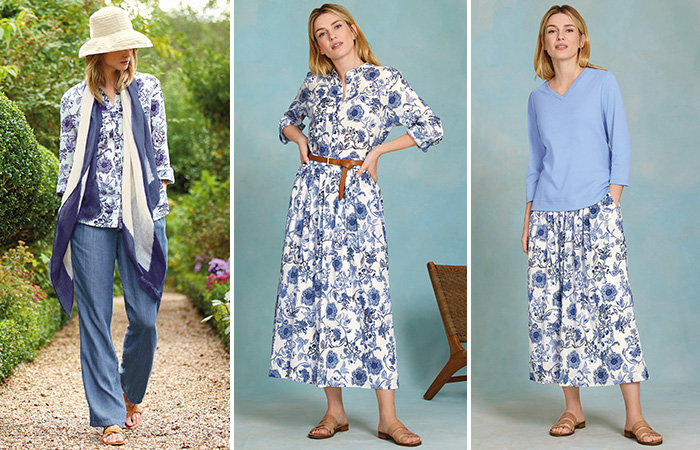 Charming Florals
These natural separates feature a floral design on a round neck three-quarter sleeved top with deep side slits and a four-panel pull-on fully lined skirt with elasticated waistband. For a different outfit, opt for our relaxed pull-on mélange trousers in soft interlock jersey with in-seam pockets.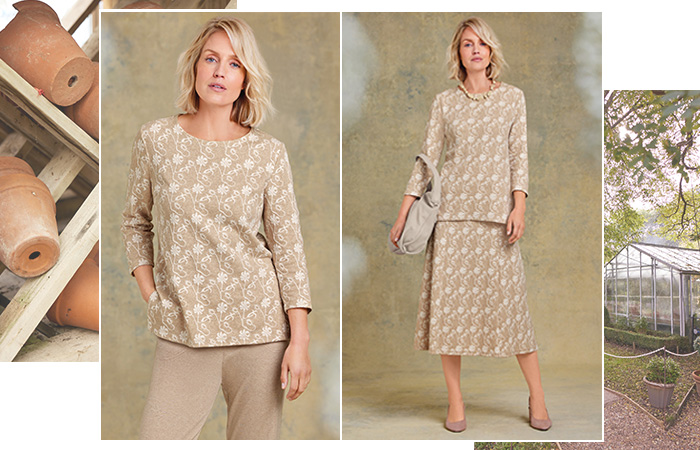 We'd love to hear which is your favourite two-piece outfit from our spring collection, let us know in the comments...