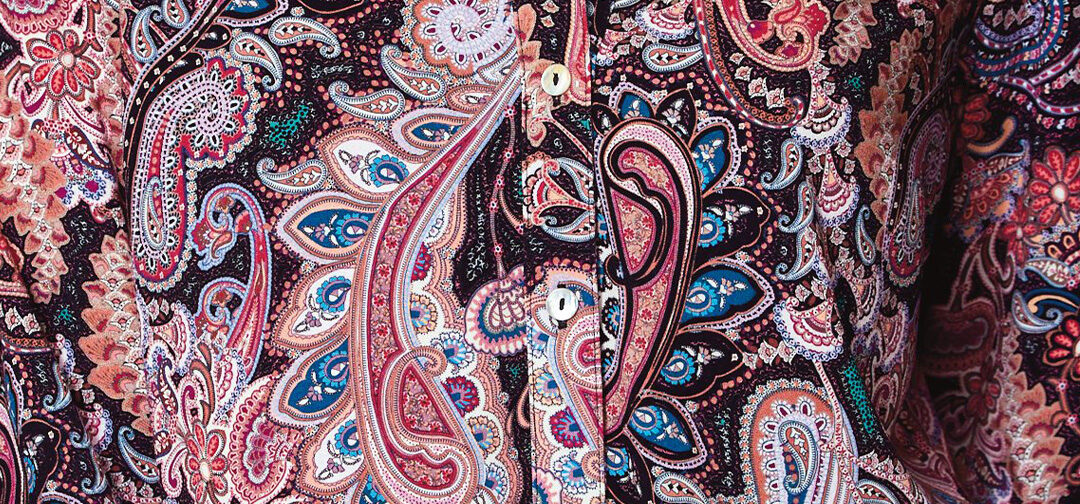 In our latest collection we have an array of brand new and unique prints designed specifically for you, ready for the upcoming season. This journal is an inspiring way to find out a little more about our Autumn Issue and a way to discover something that may liven up your wardrobe. We have created everything from bright, lively prints to pretty floral designs that are ready for the season and displayed on a range of garments, hopefully giving your wardrobe the little make over it deserves. So, whether it's a statement piece or a head-to-toe stand out look, our garments are inspired by everything from autumnal tones to art history, that are both seasonal and exceptional.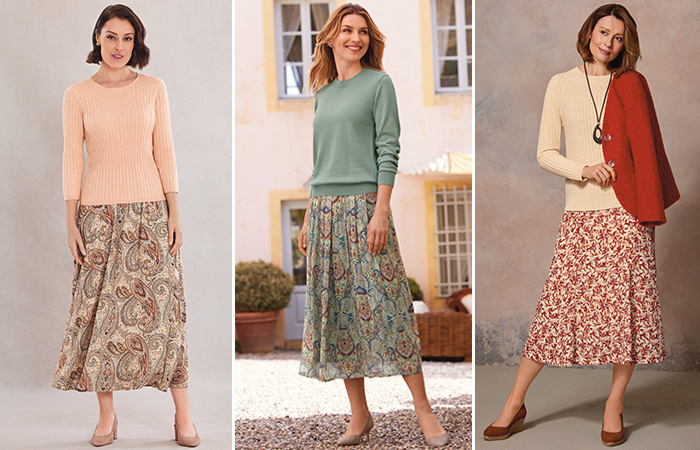 Skirts
We have an exciting range of skirts this season, guaranteed to be Autumn favourites. We have paid close attention to what makes a print so special, so we can incorporate them into our collections as beautifully as possible. One of our popular choices is our rust red floral Printed Skirt, this garment is a delicate way of introducing the autumnal tones into your wardrobe, whilst it still offers a stylish print ready for the sunshine. The detailed leaf pattern is an all-round charming and graceful pattern that perfectly suits the fluid material of the skirt. In peach and tan tones, our Paisley Pull on Skirt is a timeless print that has been making people look stylish for decades. This intricate design allows everyone to showcase their more fun and daring side and this skirt has a flattering flare allowing you to feel fashionable and comfortable wherever you go. The duck egg Soft Pleat Skirt is instantly eye catching with the feminine and intricate pattern giving it a beautiful touch. This skirt is a striking and rare design that is sure to impress print lovers or ones looking for something a little different.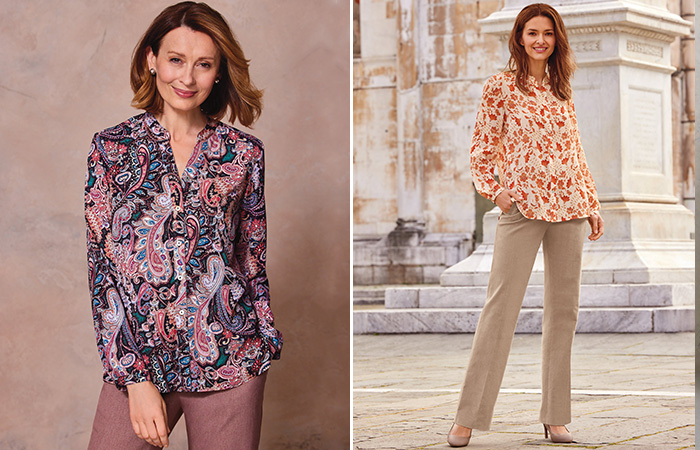 Tops and Blouses
Blouses are a light garment ideal for both the warmer days and for layering, but a printed blouse adds an element of liveliness and excitement to an outfit. We have carefully constructed the most gorgeous blouses for this season that feature stand out prints fit for a range of occasions. For a dressed down look pair our mauve Paisley Blouse with some Casual Trousers or jeans, or for dressing it up, pair with a skirt for a smarter look! This printed blouse would be ideal for a range of occasions from the local shops to birthday parties. One of our best-loved blouses from our Autumn Issue is our Textured Blouse. This textured French floral fabric is lightweight and ready for the season ahead, whilst the rust playful pattern immediately brings a sense of perkiness and flair to a look.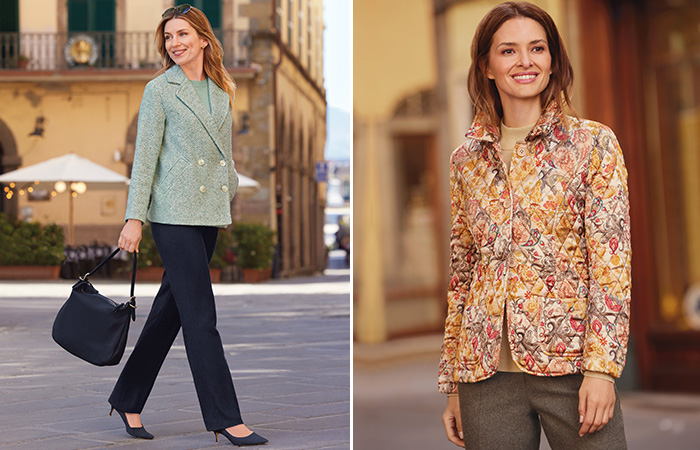 Coats
Styled with a revers collar and welt pockets, our Herringbone Jacket has an eau de nil and ecru classic pattern that is autumn ready. This piece offers a more subtle approach to pattern wearing and could even act as an introduction to some bolder outfits in future. One of our more sophisticated prints is our rich Italianate print that is displayed on our Quilted Jacket. This intricate style print has a really lovely and enchanting feel to it making it an effortlessly stunning outfit. It is absolutely perfect for a range of events that you may have planned over the season, from outdoor strolls to evening events, but will still look great at any chillier time of the year due to its gorgeous design and high quality materials.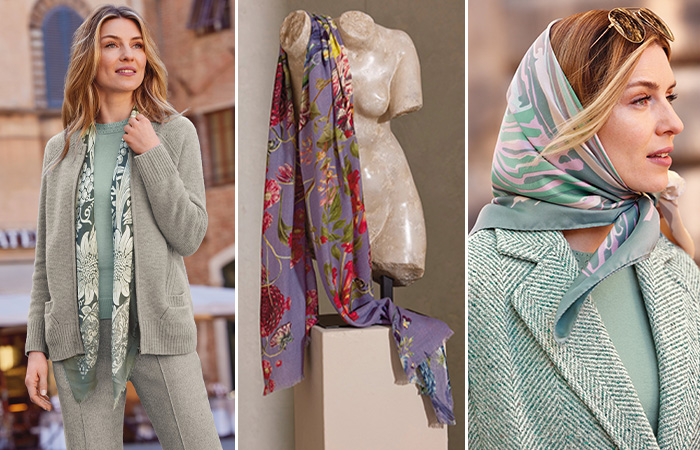 Scarves
Some of our favourite patterns are included within our range of scarves, so you can look fabulous even on the chillier days. Inspired by the sunflower designs by William Morris, our grey tonal Floral Scarf is a wonderful way to display timeless and iconic designs within your looks; while our Floral Print Wrap displays mesmerising floral designs based on illustrations held at the Ashmolean Museum, Oxford. We believe that these scarves add something a little different to your outfits to give your looks that flare that they may be waiting for. Lastly, to look effortlessly chic, our 100% Italian Abstract Silk Scarf is an everlasting yet modern way to incorporate a scarf into your autumn wardrobe.
We hope that this journal has managed to inspire you to dip your toe into some more lively outfits or even add to your growing selection of patterned garments! Let us know in the comments...