Treat your friends and loved ones to something special with our wonderful selection of gifts. Each piece has been thoughtfully curated to bring a smile to the faces of those dear to you. Whether it's a birthday, wedding, anniversary, or engagement, share the love and brighten their day or just have a little treat for yourself.  Choose from our kingfisher design pieces, cotton handkerchiefs, daffodil ballpoint pen and bookmark, illustrations of garden birds' pieces, foldable walking cane, crystal bead pen, Cotswold Lavender, Beefayre or botanical notecards.
Take a look at our beautiful collection of gifts to give this season.
Kingfisher designs
Discover our kingfisher design pieces in bright blue and orange hues including an oven glove, bone china mug and canvas shopper; useful gift ideas for all occasions. The design in the double-handed oven glove features two lovely kingfishers perched on willow tree branches and on the reverse is a print of kingfishers in flight. Alternatively, the sturdy unbleached cotton shopper features a different kingfisher illustration on each side. These beautiful pieces are all designed and proudly made in the UK by Cherith Harrison, a Scottish designer, who is trained in illustration and enjoys wildlife.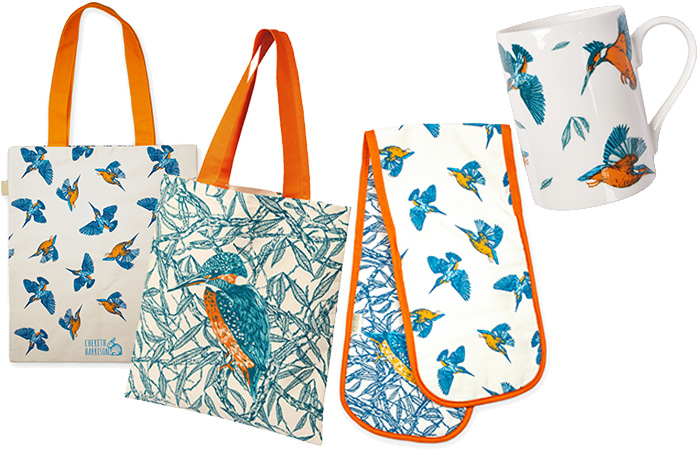 Handkerchiefs
This pack contains three ladies cotton handkerchiefs, embellished with charming blue, pink and purple embroidered floral designs, perfect for spring/summer gifts.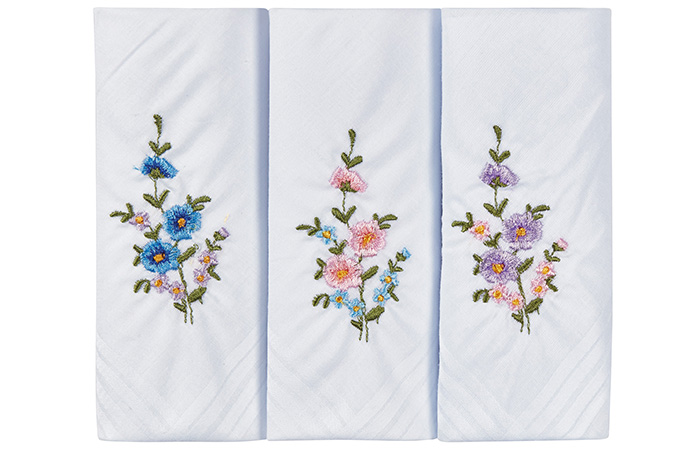 Crystal bead pen and Pen & bookmark
For unique stationery gift sets, choose our boxed set of a pen and bookmark with a delightful daffodil design. Alternatively, our pen embellished with pretty crystal beads, presented in a smart storage box is great for christenings and weddings.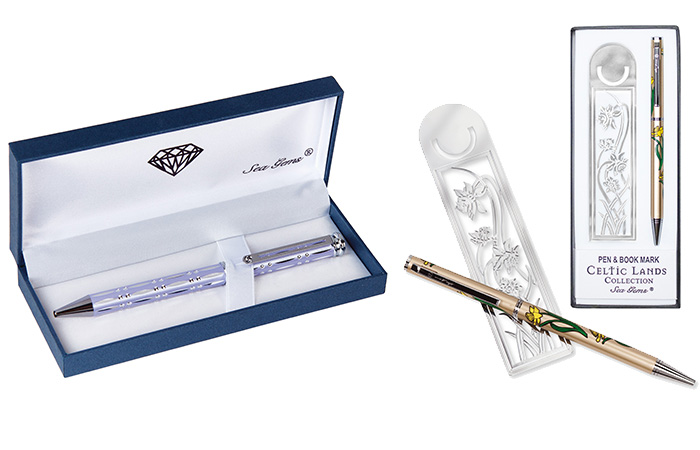 Foldable walking cane
Our floral walking cane is ideal to support those who enjoy a short walk. Printed with a delightful British songbirds design, our height adjustable cane is fitted with a non-slip ferrule and folds into four segments to fit into a quilted bag. This beautiful walking cane was personally designed by the owner of the company during lockdown, during which she was inspired to paint again.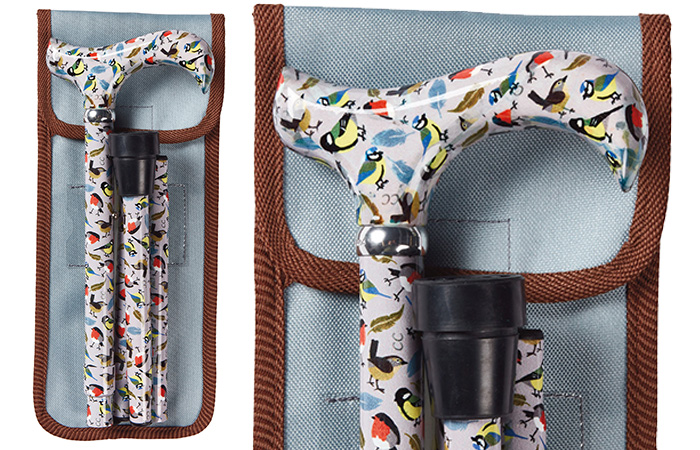 Botanical notecards
A beautiful botanical illustrated tin box containing notecards in two each of four designs, along with eight envelopes. The tin box helps organise things and makes a lovely keepsake.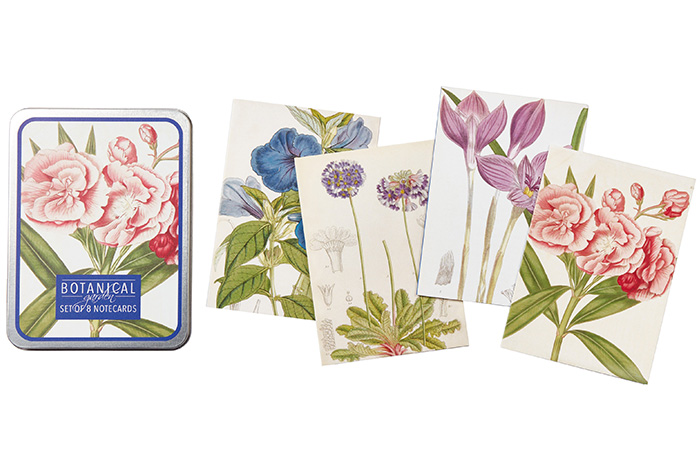 Garden birds design
Our A5 journal and colouring pencils with illustrations of gorgeous garden birds on the cover are perfect for bird lovers. The journal is British made with an unlined sketch pad and the gorgeous colouring pencils are presented in a wooden box.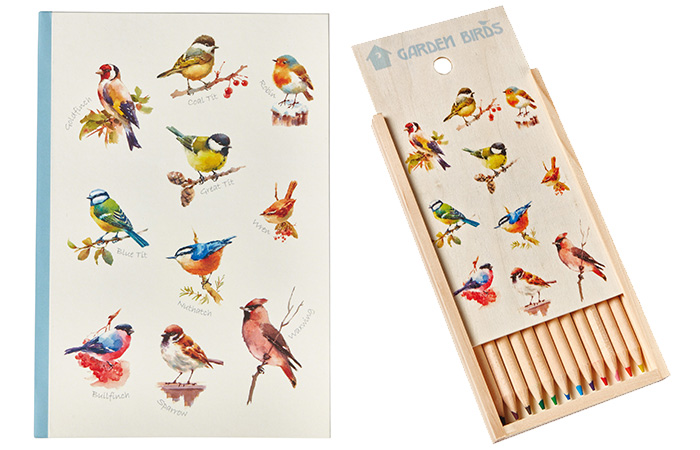 Beefayre
Our bluebell well-being collection, in collaboration with Beefayre, a family-run business that is passionate about bee conservation, is ideal for spring. Our range includes a diffuser, eau de toilette, hand and body lotion, organic soap, hand cream and bath and shower wash.  These luxurious and pampering products having been sustainably sourced in the UK using premium quality essential oils. They are also paraben and cruelty-free. Bring nature into your home with this beautiful collection. The perfect way to take care of yourself or a loved one while helping to lighten your mood.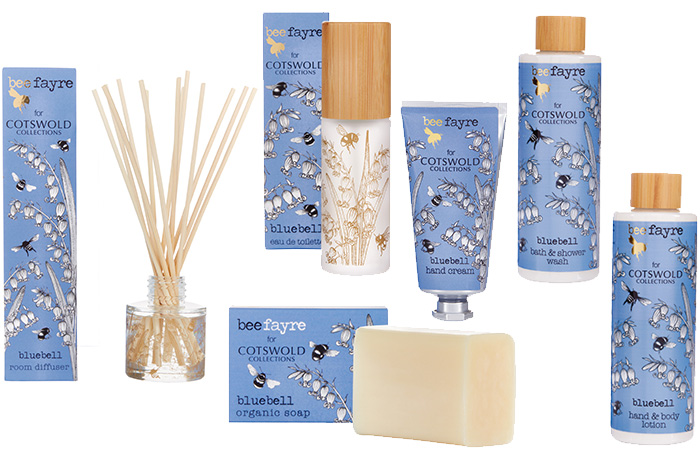 Cotswold lavender
Whether you need a moment to unwind or to boost your energy, we have you covered this season with our Cotswold lavender items. Treat yourself or your loved ones to a luxurious and relaxing well-being evening with these products, designed to calm and clear your mind. Our selection includes a heat pack, muscle rub, slumber gift set, drawer liner, hand cream or soap set.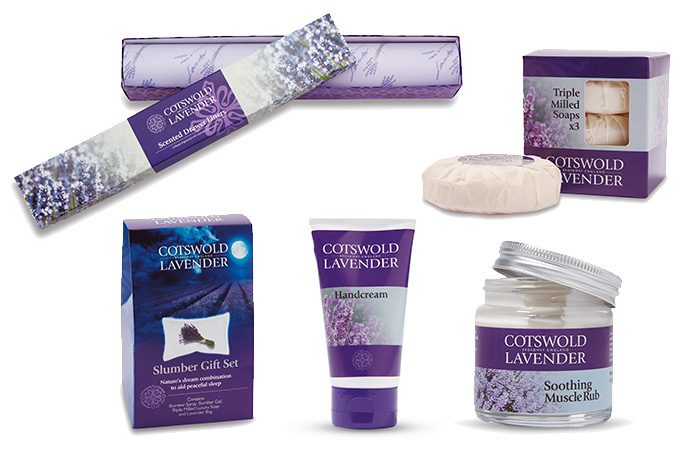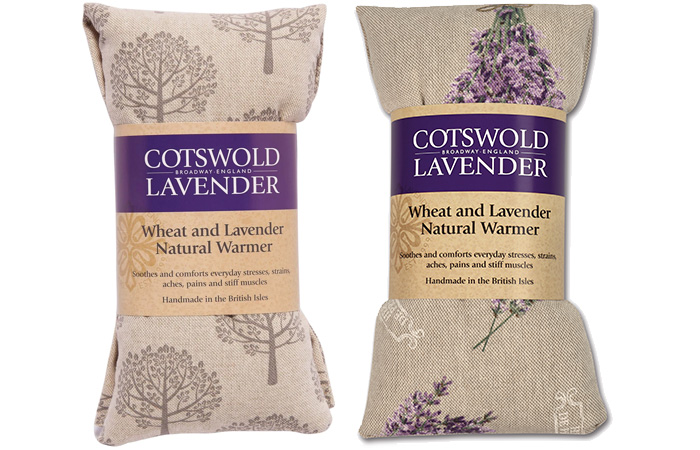 What's your favourite gift from our collection this year? Let us know in the comments below...