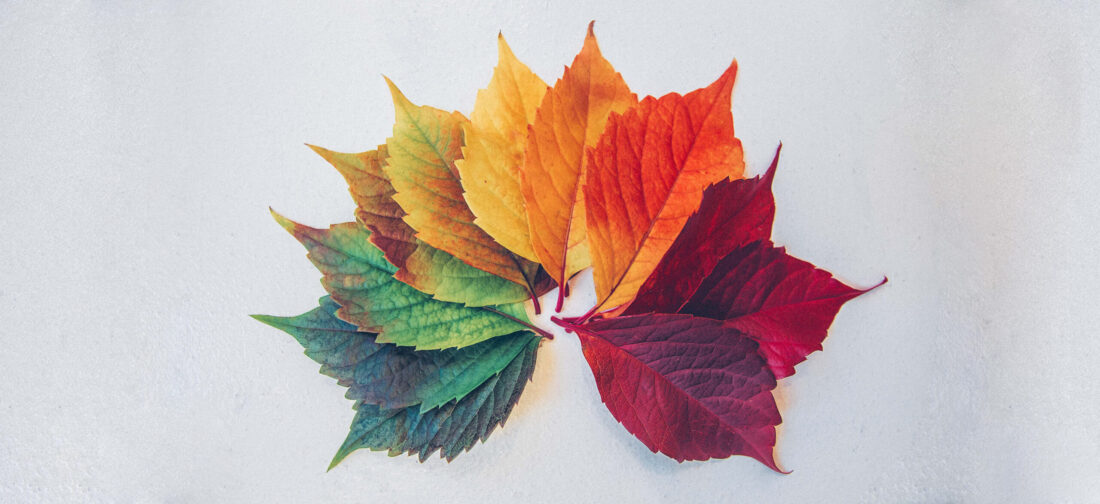 Last year, we introduced our essential edit with every piece you'll need to build your trusted, timeless wardrobe. With the successful launch of our essentials, we are delighted to introduce newly added pieces in our comprehensive range of seasonless styles to complement your existing wardrobe, carefully chosen in versatile tones and designs to create and enhance your outfits. Our beautiful pieces are designed in the UK and always available throughout the year with added styles as requested by you.
The gorgeous easyfit styles created by experts can be dressed up or down, effortlessly allowing you to transform your outfit from day to night. Whether you're looking for comfortable and basic attire to lounge at home in or pieces that you can mix-and-match throughout the year to suit every occasion. Invest in our must-have essentials styles today! Shop from tops, turtlenecks, trousers, cardigans and skirts, available in a variety of colours and lengths.
Relaxed cotton jersey pieces  
We are proud to introduce our relaxed cotton jersey pieces in two gorgeous colours to choose from and three lengths, now available due to popular request in our essentials range.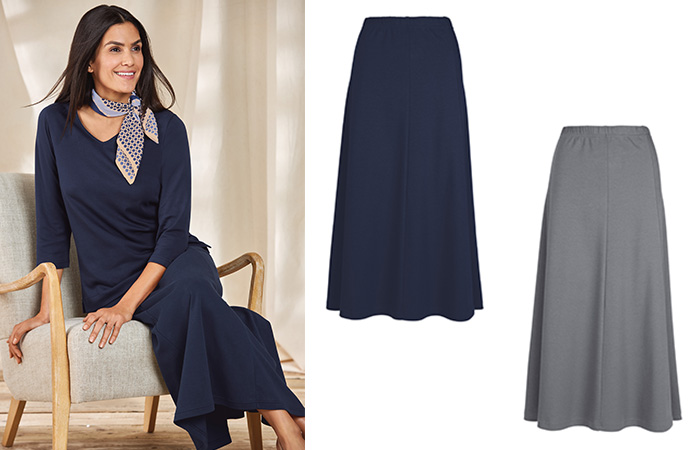 In a flattering six-panel style giving it a gently flared shape, our versatile plain skirts are perfect for all seasons. Pair the lovely fully elasticated skirts with our pima v-neck tops, available in two lengths and three colours; navy, snowdrop and oyster. Complete the look with our silk crêpe de chine scarf designed and printed in England.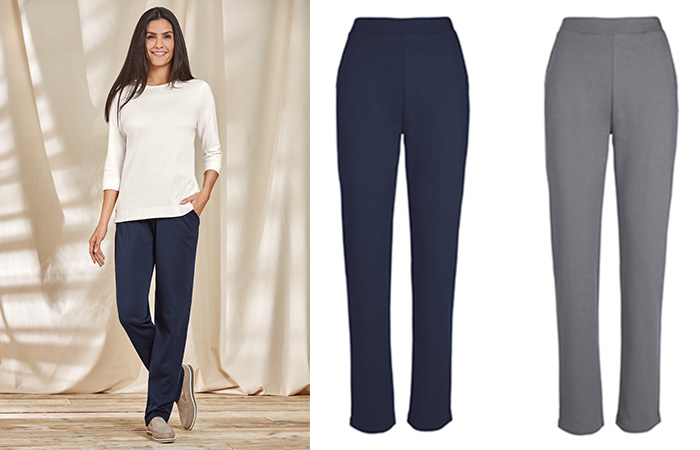 Our easy-fit jersey trousers in pure cotton interlock are made in a pull-on style with a fully elasticated waistband. You can team the trousers with our stylish pima crewneck top, with the options of two lengths and three colours: navy, snowdrop and oyster.
Combed cotton knits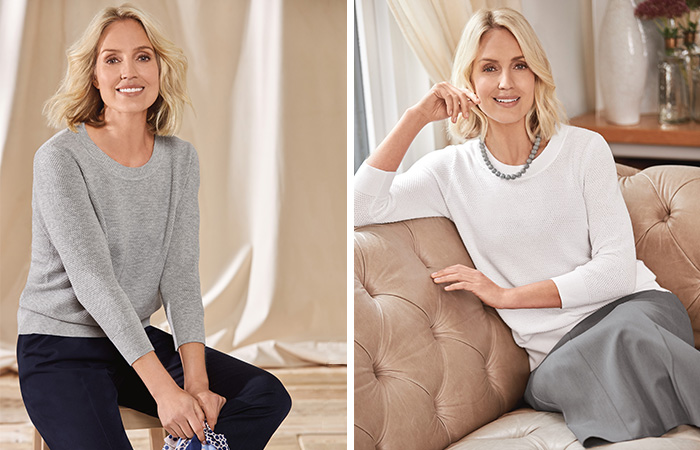 These soft combed cotton tops in charming neutral tones, featuring an all-over textured stitch are new to our essentials range. They are styled with a crew neck and three-quarter sleeves. You can easily pair them with our woven trousers or skirts.
Cardigans and skirts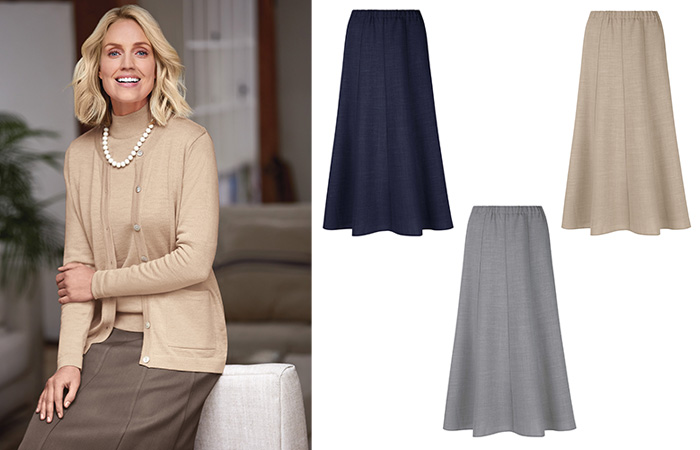 Our classic blue and pebble mélange cardigans are made in pure Italian-spun extra-fine merino wool with real pearl buttons. They look gorgeous styled with our turtlenecks and fully lined panel skirts in soft easycare fabric. The beautiful skirts come in four colours: mocha, grey, navy and our newly added stone. Add the perfect finishing touch to your look with our new Cotswold bead necklace available in three colours: snowdrop, blue and light grey.
Turtlenecks and trousers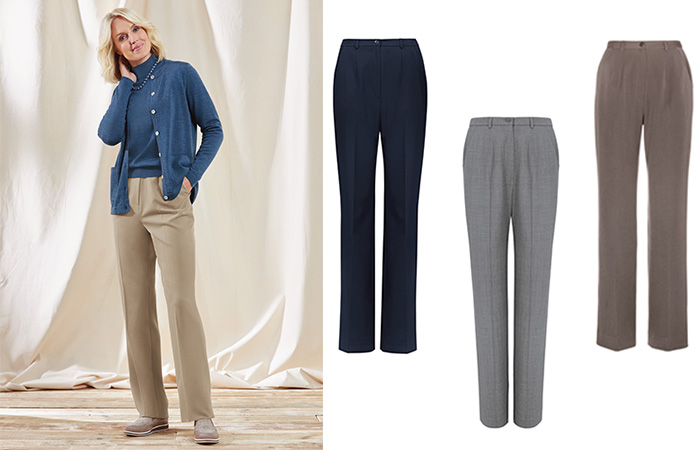 Our softly tailored trousers are lined to the knee and have diagonal hip pockets. The elegant trousers are available in four colours: navy, mocha, grey and contemporary stone. This charming stone colour complements beautifully with our tops and cardigans. Our trousers look wonderful worn with our fully-fashioned merino turtlenecks in soft tonal colours. Pair them with cardigans for extra warmth or as a useful separate with our trousers.
We are keen to keep developing our essentials range and would welcome any ideas and suggestions that you may have that we could consider in the future.