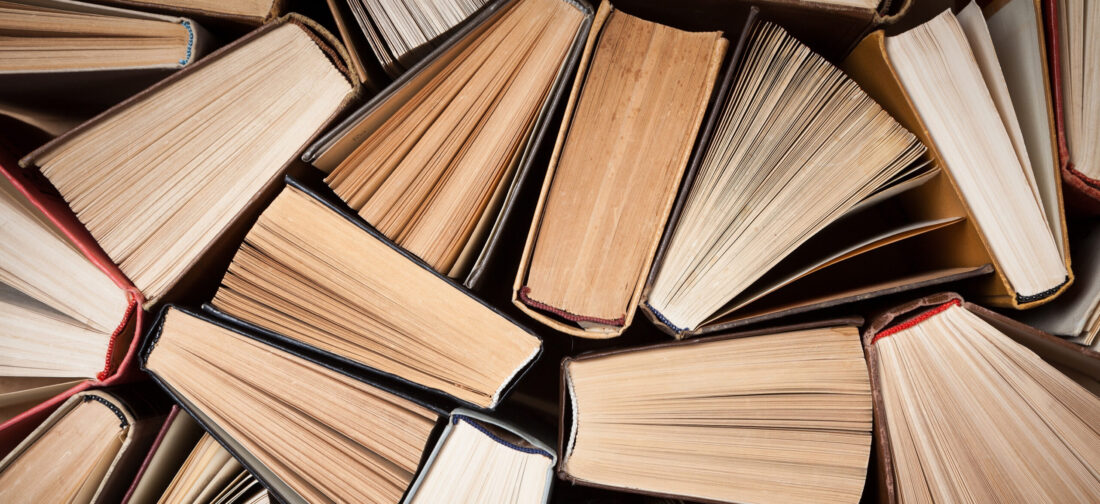 For book lovers everywhere, The Times and The Sunday Times Cheltenham Literature Festival 2021 is set to come back this year from Friday 8th October to Sunday 17th October. You can attend the live events in person across various venues in Cheltenham, including the Town Hall & Everyman Theatre, Cheltenham, Gloucestershire, GL50 1QA. This year, you can also watch the festival live online from the comfort of your own home, visit the link here for more information.
This stunning festival is a celebration of the written and spoken word. The ten days event gathers and invites many famous faces featuring internationally renowned authors, celebrities, high-profile speakers and fresh new voices in fiction and poetry. According to Visit Cheltenham "The first names have been revealed including Maggie O'Farrell, Colm Toibin, Joan Collins, Colson Whitehead, Ed Miliband, Ruby Wax, Ed Balls, Richard Dawkins, Bob Mortimer, Lenny Henry, Cressida Cowell and many more!"
Discover some of the top picks of the Cheltenham Literature Festival and outfit inspirations for the events. Bookings opened on the 3rd of September for Cheltenham Festivals Members and general booking opened on 10th September. Uncover the ways to purchase your tickets here.
2021 sees the launch of Read the World, a major new three-year theme for the Times and The Sunday Times Cheltenham Literature Festival. Selecting the books that help us explore and understand the world and bringing together a cohort of internationally renowned speakers and thinkers, the Festival is your passport to a world of ideas.

What to see?
Sunday lunch with Ainsley Harriott
Enjoy a delicious Sunday lunch with one of the nation's favourite chefs, Ainsley Harriott. He is recognized for his BBC cooking game shows Can't Cook, Won't Cook and Ready Steady Cook. He will be discussing the release of his latest book Good Mood Food, where he mentions about his passion for food. Accompanied by a two-course lunch and a glass of wine at The Daffodil in Cheltenham.
Dress to be seen with Anna Murphy
Clothes are a wonderful way to express your individual style and how you want to be seen. With a glass of bubbly, learn the ways of building a wardrobe that communicates your inner style in this event by The Time's Fashion Director.
William Morris: Artist, Craftsman, Pioneer
William Morris was a British designer, novelist, poet, painter and the founder of the Arts and Crafts Movement. Explore his powerful designs including stained glass, textiles, paintings, and wallpaper in Victorian England with designer Anna Mason.
Afternoon tea at Jane's Patisserie
Experience a scrumptious afternoon tea with the baking sensation Jane Dunn, the food writer, blogger and chef of UK's top food blog Jane's Patisserie. Uncover the secrets to baking success and her remarkable story from home baker to bestselling author with chef Juliet Sear.
Unlost: The healing power of the wild outdoors
Discover Gale Muller's inspirational encouraging story from overcoming chronic illness to embarking on one of the world's toughest treks. Gale's book reveals her journey of self-discovery and the healing power of the wild outdoors.
The edible garden
Celebrated as the vegetable king and known for his photos of his produce during the lockdown, Gerald Stratford and edible gardening expert Alys Fowler will reveal their understanding of growing your own food followed by an afternoon tea.
The interior silence: 10 life lessons from a monastic life
Discover Sarah Sands, former editor of the BBC's Today, knowledge of trying to de-stress.
The full listings of all events taking place at the festival can be found here.
What to wear?
We have put together this beautiful outfit for you to wear to any of the festival's events. Featuring a relaxed checked jacket, soft tailored, with slight shaping through the body and an easy zip front opening. It is fully lined and finished with patch pockets and buttoned flaps. It looks wonderful paired with our total easycare short-sleeved turtleneck and classic trousers. Add our Italian wool felt hat for a stylish look.
Which events will you be attending? We'd love to hear from you! Let us know by leaving a comment using the box below.
For more interesting updates and special offers, sign up for our email newsletters here >