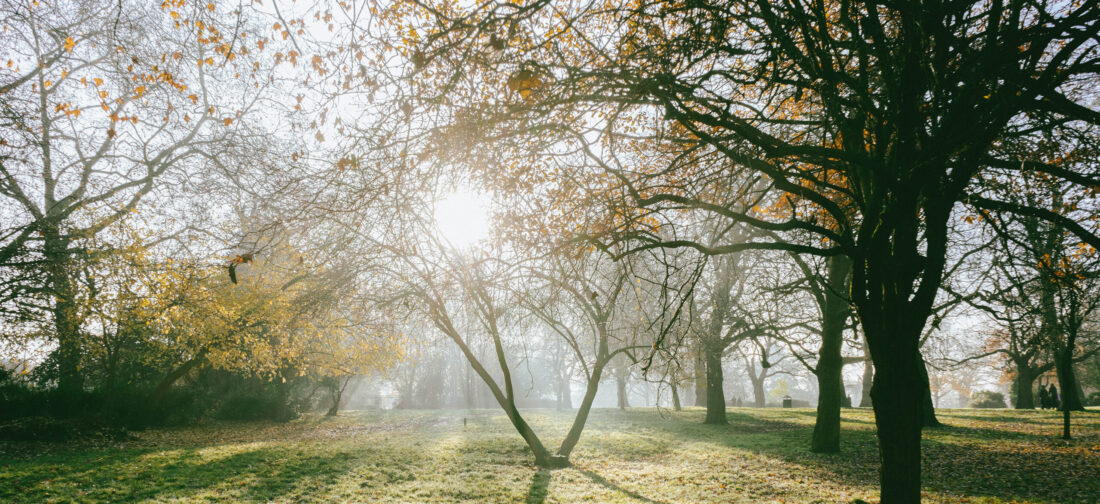 With the lovely warm weather across the UK keeping our moods more cheerful. It's the perfect time to get a sun-kissed glow, by exploring the great outdoors with summertime walks. With the unpredictable British summertime, however, you never know what's coming next. Even if the weather fails us, walking is a wonderful way to keep active and to help clear your mind and lift your mood. Whether it's hour-long strolls, gentle walks, or adventurous hikes, join us to explore some locations around the UK with beautiful landscapes, leaving you feeling refreshed. For some of the trails that include long hikes, you can easily dip into them at certain points that look interesting and are easy walking.
Durdle Door and Golden Cap, Dorset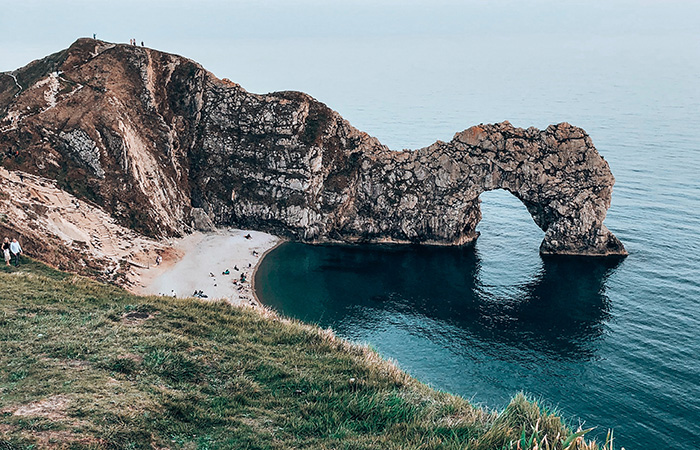 Home to one of the most iconic landmarks in the UK, Durdle door is a 10,000-year-old natural limestone arch. Enjoy this famous and much photographed landmark through a scenic walk from Lulworth Cove to Durdle Door. This route is taken by more than 200,000 walkers every year and takes around 30 minutes up and down a steep (so care is needed). Golden Cap is another beautiful place to visit, it is the highest point on the south coast of Great Britain, measuring 191 metres. It is part of the National Trust's Golden Cap estate and situated on the cliffs between Charmouth and Bridport. This natural world heritage site allows you to explore the various footpaths leading you through to meadows, woodland, and streams.
The Lizard Peninsula, Cornwall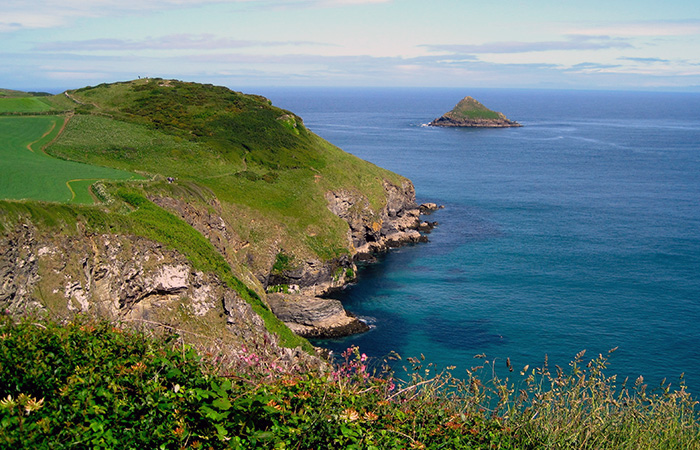 Discover Britain's most southerly point by taking a coastal walk with spectacular cliff scenery, around the Lizard Peninsula in Cornwall. According to visit Cornwall "The rare geology of the area creates a haven for exceptional plants and flowers." To explore this stunning place, take a look at the walking trail provided by the National Trust.
Marshfield, South Gloucestershire
If you're looking for a long countryside walk, try this hidden southern Cotswolds 7-mile route with rivers and fields, just south of the M4.
West Highland Way, Scotland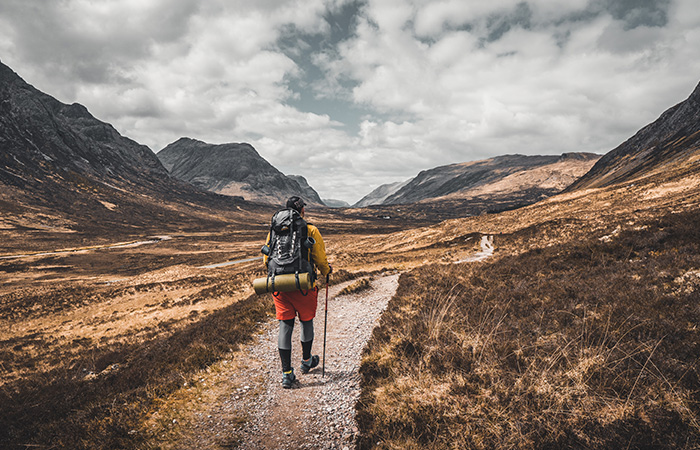 Scotland's West Highland Way is the perfect route to take for a long-distance trail and active walking holiday. The West Highland Way begins in Milngavie to Fort William stretching 96 miles long, where you will find exquisite scenery from mountains to relaxing rivers. As per Visit Scotland's website "you will also pass by whisky distilleries walk through the Loch Lomond and the Trossachs National Park climb the famous "Devil's Staircase", before finally reaching Ben Nevis and Fort William, Scotland's Outdoor Capital." The route information can be found on the West Highland Way website.
Seven Sisters, East Sussex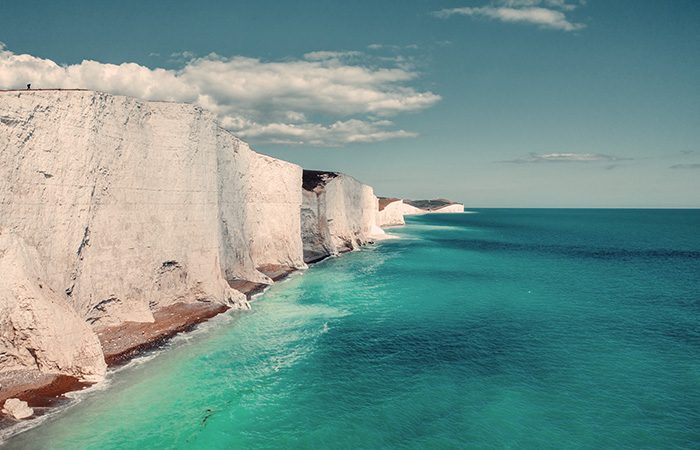 The Seven Sisters 14-mile walk from Seaford and Eastbourne is best known for the spectacular coastal views. The Seven Sisters are a collection of white chalk cliffs located in East Sussex and part of the South Downs National Park. Experience the magnificent Seven Sisters cliffs in a coastal trail walk. Through the route, you will find beautiful cottages, grassland and lighthouses.
River Stour, Suffolk
If you're looking for a short riverside walk, the River Stour is the ideal place to visit. The 3-mile walk begins from the stunning Suffolk town of Dedham to Flatford Mill. You can also uncover this beautiful recognisable river in a painting by John Constable, an 18th-century English landscape painter born in Suffolk. Countryfile mentions "Many of his most famous works, such as The Hay Wain, The Cornfield and The Leaping Horse, depict the characteristic lowland countryside and charming villages of the Stour Valley, and you stroll through many of the paintings' settings on this walk."
Murlough National Nature Reserve, County Down
Experience beautiful scenic walks in Northern Ireland by visiting the Murlough National Nature Reserve. According to Countryfile "Murlough was the first National Nature Reserve to be designated in Northern Ireland and has been cared for by the National Trust since 1967." This effortless 4.7-mile sandy beach walk will lead you to the gorgeous views of the iconic Mourne Mountains.
What to wear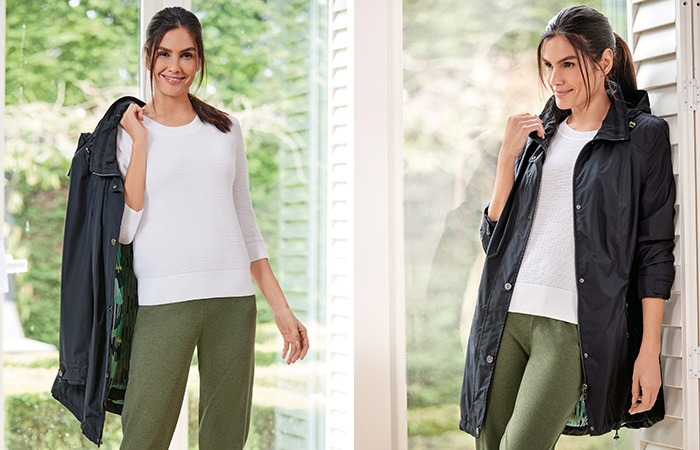 If you're thinking of escaping to any of these stunning walks with loved ones or friends, but unsure what to wear, we have pieces carefully chosen for you. Our navy waterproof coat is the perfect transitional piece to wear for the walks. It is windproof, waterproof, and breathable with thermo-sealed seams, protecting you from any sudden rain showers or wind. It is styled with zipped front pockets, an inside pocket and an adjustable waist and hemline. It has a detachable hood and studded storm flap. It looks fabulous paired with our contemporary combed cotton top featuring an all-over textured stitch and high-quality mélange jersey pull-on trousers. Complete the look with our leather crossbody bag, to keep your precious belongings.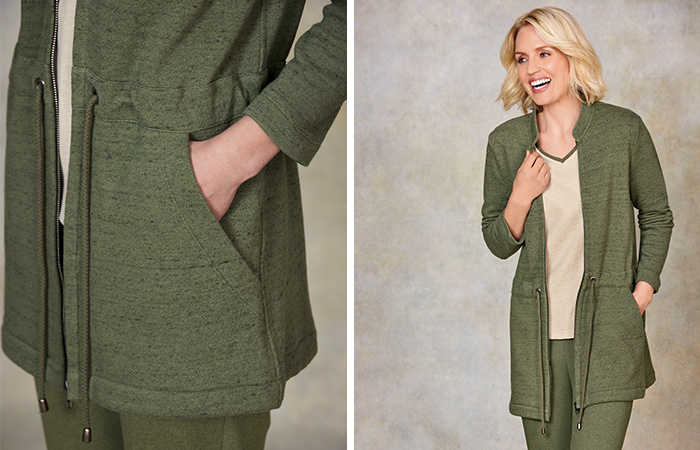 Alternatively, opt for our versatile, comfortable khaki and natural-coloured jersey pieces, inspired by the natural world. Pair our jersey parka, styled with a contemporary relaxed silhouette, with our V-neck jersey top and trousers.
Have you visited any of these beautiful locations? What did you do while you were there and what would you recommend? Let us know in the comments below…
For more interesting updates and special offers, sign up to our email newsletters here.