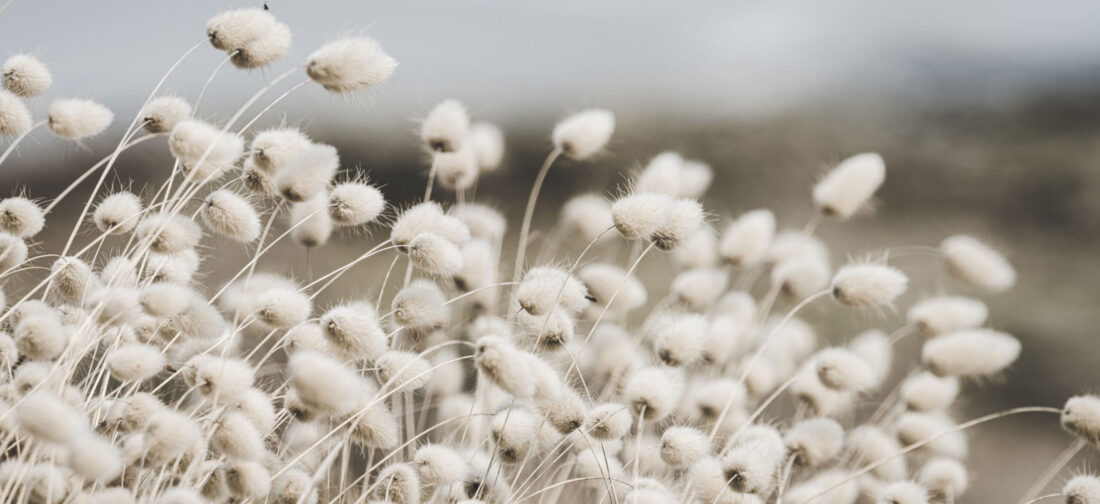 For centuries we have relied on accessories to bring stunning additions to our outfits or to even complete a look. Whether it's to look a little more sophisticated or to create a statement our carefully crafted collection of accessories will have you set for a range of style outcomes. With some being practical, such as a staple handbag or a hat to shelter from the showers, we have also crafted some delicate and unique pieces such as, necklaces that complement looks and silk scarves that create timeless outfits.
Necklaces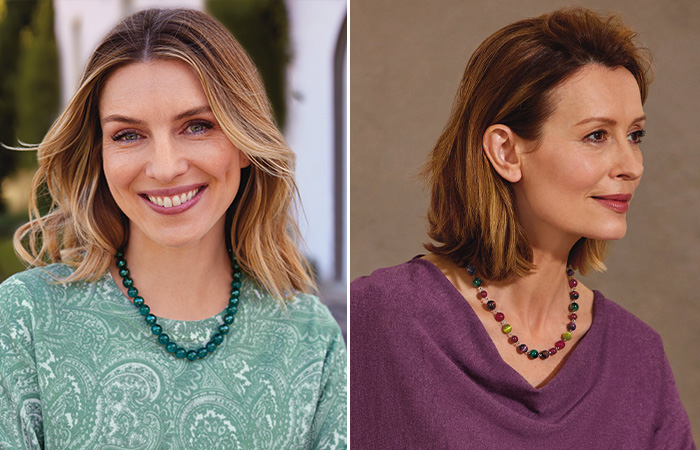 Coming in all shapes and sizes we have designed a lovely range of necklaces that are arguably timeless and stunning. Whether it's a statement or complementary necklace we have all the options for you to take a peek at.
Coming in a charming emerald colour, we adore our Cotswold Bead Necklace due to its everlasting style. Made for us in Italy, this string of Venetian glass beads is an intricate yet simple addition to any outfit. Pair with matching green and blue shades to complement the necklace, or with neutral tones to achieve an eye-catching look.
Similarly, to above, our plum and green Necklace was handmade for us in Florence; the colourful Venetian glass beads are dedicated to bringing an essence of vivid sophistication to your wardrobe. This can be beautifully paired with warm and cool shades for any occasion, due to its gorgeous array of tones.
Earrings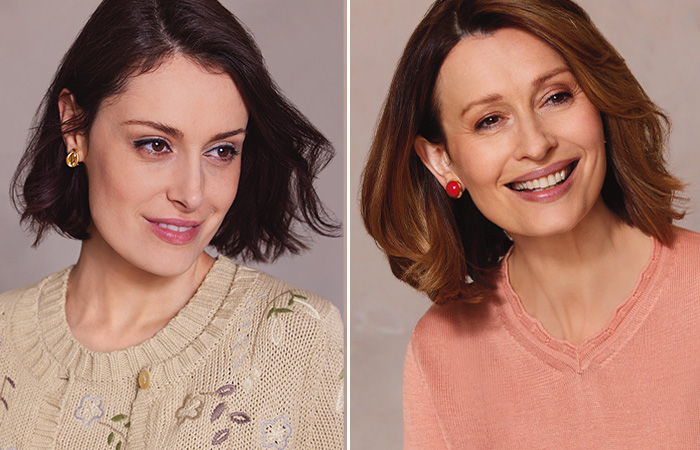 Our selection of earrings are simply gorgeous and an effortless way of bringing a little extra something to a look. Each beautiful design has been finished with soft rubber-cushioned clip fasteners to make sure they are comfortable for the ear too.
With a twisted half-hoop style, our gold Clip Earrings are dainty but still a really stylish and iconic piece of jewellery. Due to their design and versatile gold colour, these earrings can be styled for literally anything from weddings, parties or even the supermarket if you wanted to nip out looking amazing!
These russet toned Clip Earrings have been designed to be a simple shape that delivers a statement colour. The Venetian glass beads create a high quality accessory, while the gold coloured settings create a classic look. Pair these with similar autumnal tones or with deep contrasting shades of blue and green to complete the effortlessly fashionable look.
Silk Scarves
Silk scarves are known for being effortlessly chic and stylish due to their luxury fibres and fluid material that seems to hang just right. Crafted with 100% silk for the best quality possible, these pieces offer a timeless Italian style.
Being one of our most versatile pieces, our Italian Abstract Silk Scarf is ready for the sun, rain and wind! This piece can protect your skin from areas you don't want to sun to reach, and the lightweight material will still keep you really cool. While, for the wind and rain, this could be tied around your head to keep your hair intact and protect you from the strong breeze.
In the style of a crepe de chine square, our Silk Neckerchief presents a classic navy, red and white playful polka dot print. Fold along the diagonal until you have a thin strip of fabric and tie around your neck, placing the knot to one side; this is will allow you to create a truly charming look that suits an array of occasions.
Hats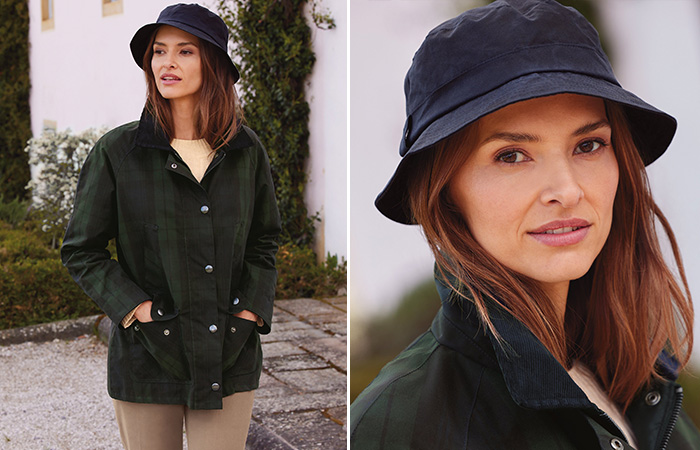 Hats are not only a really popular accessory but they are effortlessly practical too. They are warming, they shelter you from rain, and they even cover up a bad hair day! With the importance of a stroll outside, this becomes a staple accessory as the forecast gets a little more unpredictable.
Our Wax Hat is specifically designed to make you look a little more fashionable, even on the rainiest autumn walks. Made in the UK, this is crafted using a 100% protective waxed cotton to allow any rain droplet to roll straight off the fabric. Pair this with your favourite raincoat or even our Checked Wax Jacket and you are set to go.
Bags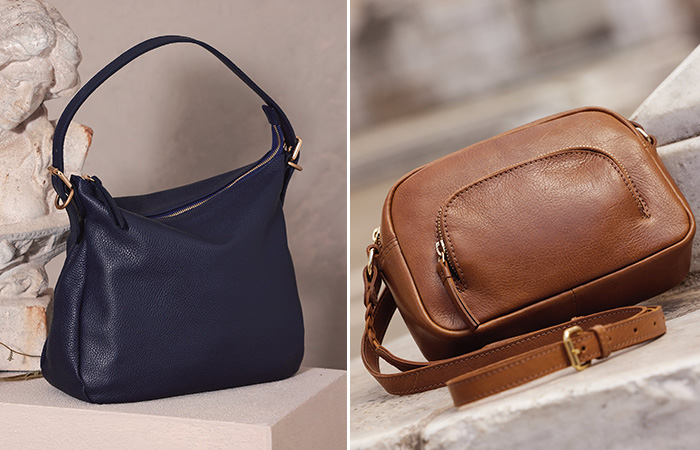 One of our favourite things to design are bags due to the importance that they hold in our everyday lives. They need to be a place where we keep everything safe and secure when we are out and about, but fashionable enough to complement each of our outfits.
We selected navy for our Italian Leather Bag as it's a colour that remains sophisticated paired with almost every colour, but still offers something a little more vibrant than black. Being the perfect size, this bag is not too large or too small, allowing you to fit a little spontaneous purchase inside or a couple of extra folded shopping bags.
We are loving our tan Leather Cross Body Bag, as it's just right for strolls out when all you would really need is your purse and keys. Similarly to the Italian Leather Bag, this colour is ideal for styling with almost every outfit you choose and will not distract from any statement pieces you've decided to wear too!
We would love to hear your thoughts on our accessories featured in this journal or even our Autumn Issue 2022. Let us know down below!....