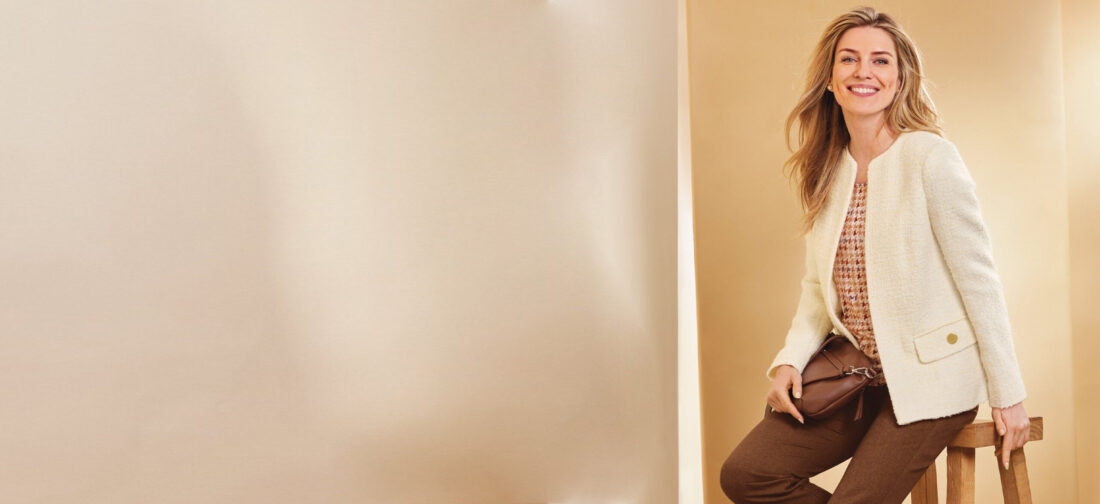 This journal showcases just a handful of our timeless layers from our Spring Issue 2023. From the perfect seasonal coat or even a sophisticated tweed jacket, take a closer look at these exceptional pieces here...
Nothing says timeless more than tweed, and our blue Tweed Jacket is set to leave your wardrobe feeling refreshed yet ready for any cooler temperatures. Featuring an Italian Boucle Tweed, this fully lined piece offers exceptional quality and versatility for styling throughout not just this season, but every season.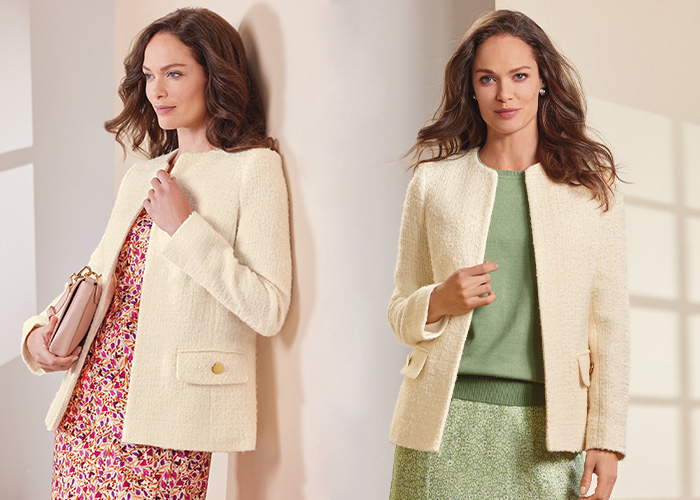 Made in Great Britain, this Edge-to-Edge Cream Jacket has been expertly designed and carefully crafted to achieve a polished look no matter what the outfit. Sophistication is a layer away with this piece, as it transforms each look it's teamed with. We are proud to present a superb level of quality within the gentle shaping and versatile colour of this piece, and we hope it makes its way into your wardrobe very soon.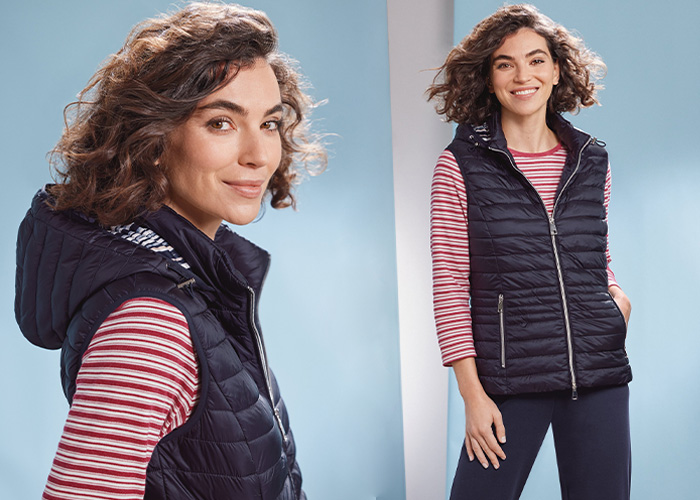 Nothing beats the relaxed and effortless style of this Gilet. When the weather is a little milder it's great to rely on that extra layer to provide comfort but not overheating. With a detachable hood, this piece is weather ready whatever your plans may be, and the subtle tone of navy allows this gilet to truly be paired with any of your day to day looks.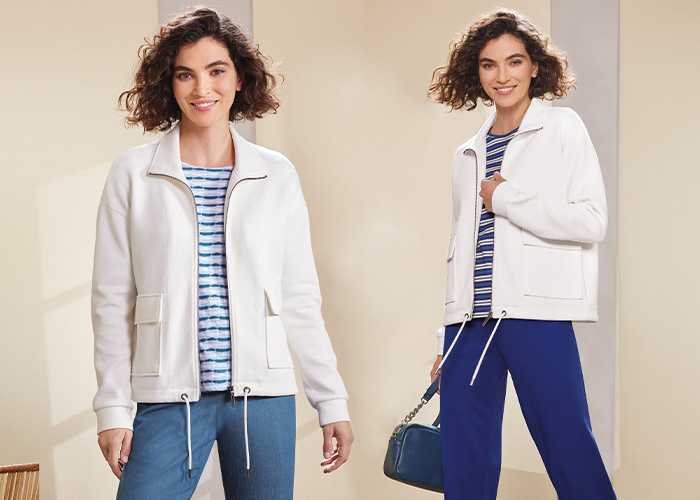 If you're searching for comfort, style and warmth, this soft to skin white Jersey Jacket is exactly what you need. Crafted in a warm loop back jersey, this piece is set to achieve the best in comfort year after year. While this jacket can be thrown on to wear out and about, it's just as comfortable to wear around the house on a chiller day.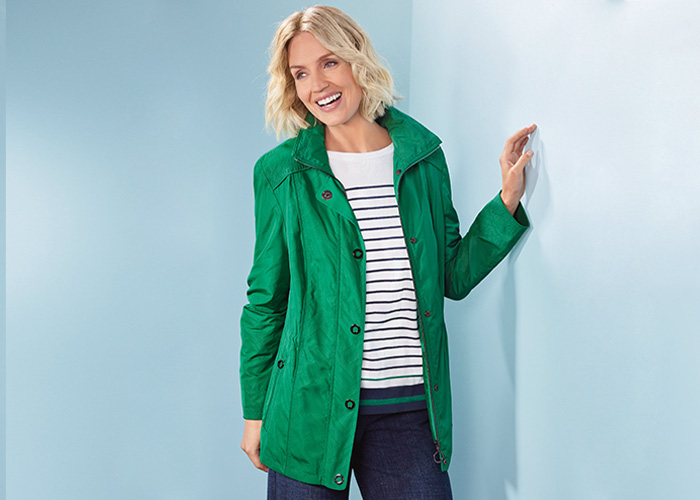 In an exciting tone of emerald, this Seasonal Coat is a fantastic piece, allowing you to stroll through spring comfortably. Elevate each look with this elegant pop of colour that protects you from a spring shower or a chillier breeze.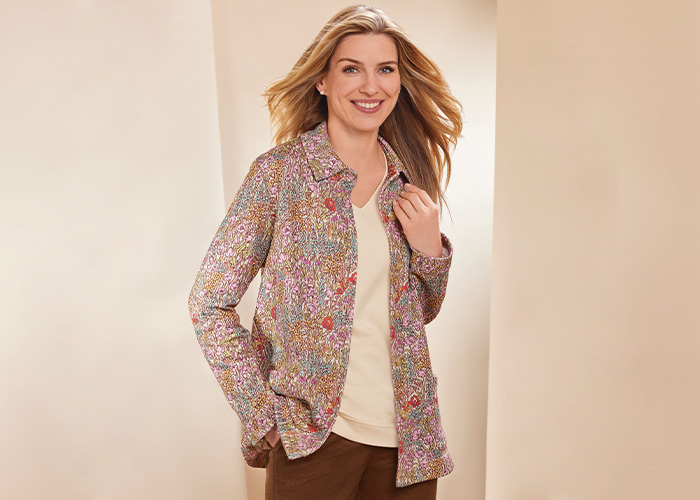 This medium-weight jersey jacket has been crafted with Liberty fabric in the 'Tiny Poppy Tot' print. Although this piece achieves sheer elegance with its stunning print, this is a jacket that is designed specifically as a lighter weight layering piece for the upcoming months. As the sun begins to set a little later, the temperatures will rise and this piece is perfect for when a subtle extra layer is needed.
We love to hear our customers comments about our latest collections, let us know what you think in the comments below >>