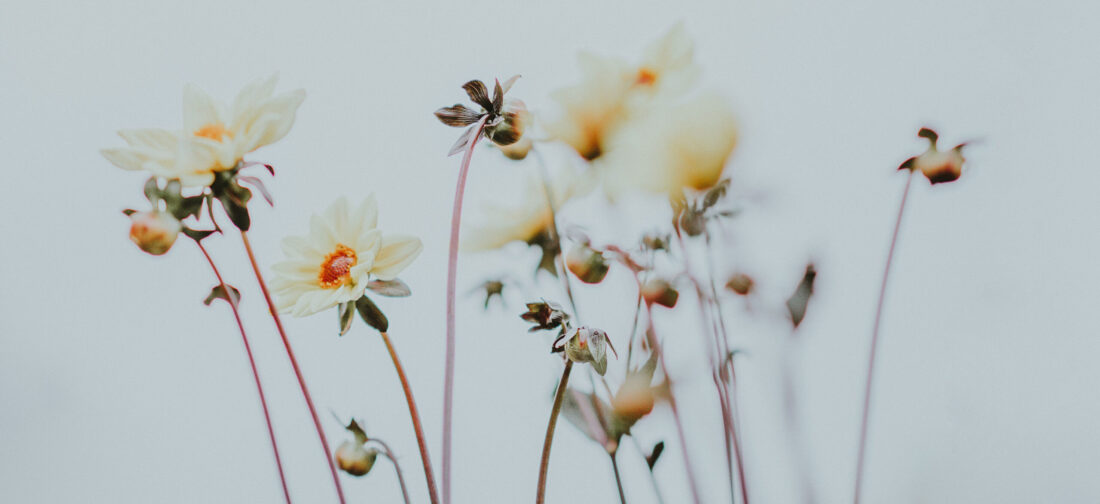 Summer is officially here, the weather is starting to get warm outside in the UK, with many of us enjoying some precious moments by spending time outdoors with the family, friends and loved ones. We've put together a selection of upcoming July to September events with outfit ideas, you'll certainly want to attend. With the unpredictable British summertime, however, you never know what's coming next. Even if the weather fails us, stay protected in our stylish bright windproof, waterproof and breathable coat to brighten up any gloomy day.
21st May – 28th August, Glyndebourne Opera Festival, Lewes, East Sussex
Currently taking place now, the Glyndebourne Festival Opera, which is an annual opera festival held at Glyndebourne, a 600-year-old listed grade II English country house, located near Lewes in East Sussex. The festival has a tradition of formal dress. Find out about various upcoming shows including La bohème (Puccini), Alcina (Handel), Don Pasquale (Donizetti) and Poulenc Double Bill here.
15th July – 10th September, The BBC Proms, Royal Albert Hall, London
Discover this eight-week daily classical music concerts and other events bonanza at the Royal Albert Hall. The amazing BBC Proms (which stands for Promenade concerts), will feature 84 concerts from famous artists. If you're interested in attending, book your tickets here. If you're unable to attend, you can always catch up on BBC Radio 3 or visiting the Proms website and BBC Sounds. For an idea of what to wear, our matching brushed jersey three-quarter sleeve  top and six-panel elasticated skirt, featuring a beautiful floral print will make an excellent choice. Complete the look with our cross body bag.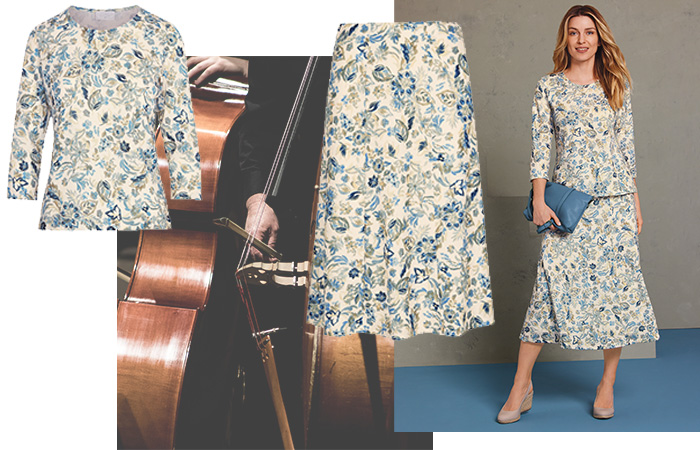 15th – 24th July, Edinburgh Jazz and Blues Festival, Edinburgh
If you're a fan of jazz and blues, discover this biggest festival in Scotland, taking place from Friday 15th July to Sunday 24th July, where musicians from all parts of the world come together. This lovely festival was set up in 1978 by Mike Hart, a banjo-player and guitarist. Buy your tickets here. Make a statement in the festival, by pairing our jersey T-shirt and four-panel elasticated skirt in a bright block print design.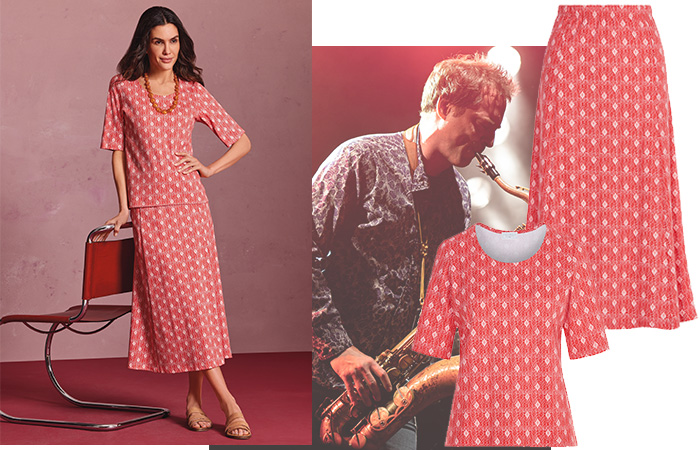 15th – 17th July, Bristol Harbour Festival, Bristol
The Bristol Harbour Festival, celebrating its 50th anniversary this year, will be happening end of this week in the city of Bristol. Enjoy a free weekend of markets and musical performances from local musical talent and dance performers. Read more about the festival here. If you're attending the festival, our vibrant red coloured waterproof coat worn with our cotton polo top and casual trousers is ideal for the occasion. Add a finishing touch to the look with our floral printed scarf based on a William Morris design.
20th – 24th July, RHS Flower Show Tatton Park, Cheshire, North-West England
The RHS Flower Show which is held at the Cheshire's historic neo-classical country mansion, Tatton Park, will be perfect for the natural world enthusiasts. Explore floral displays, show gardens, talks and demonstrations and fun family activities. Buy your tickets here. If you're exploring the wonderful RHS flower show, our floral print top and eight- panel elasticated skirt will keep you looking chic and elegant.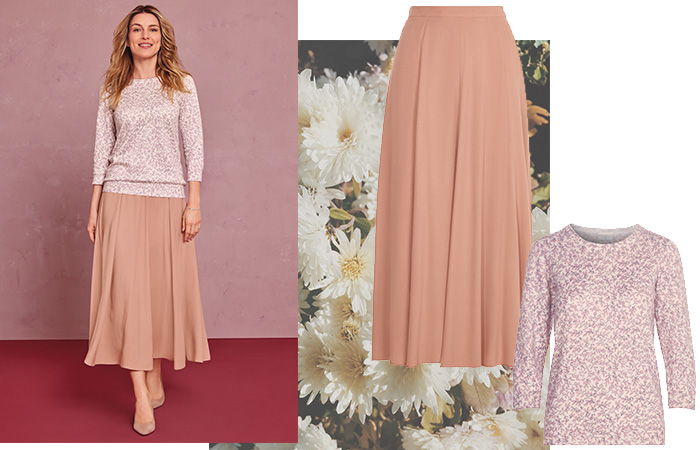 28th – 31st July, Cambridge Folk Festival, Cherry Hinton Hall, Cambridge
If you enjoy listening to folk music, the Cambridge Folk Festival will make a superb event to attend. This annual music festival brings a list of talented and emerging musicians together and takes place at the Cherry Hinton Hall. Book your tickets here. Attend the folk festival in style by pairing our casual knit jumper and casual trousers.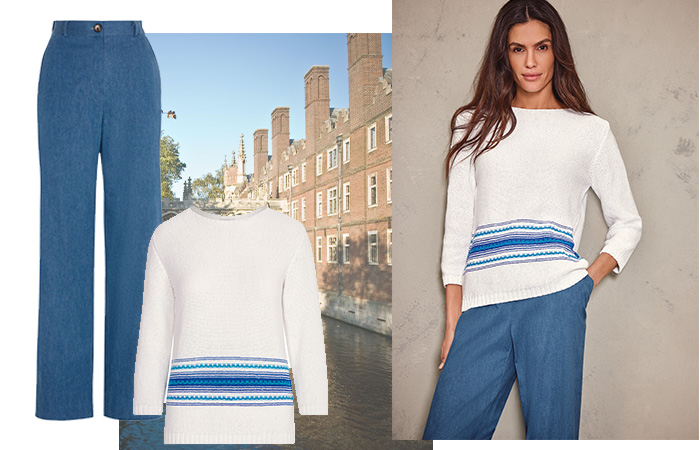 28th – 31st July, World Yoga Festival, The Henley Showground, Henley-on-Thames
If you enjoy doing yoga, this festival occurring beside the River Thames is for you. Yoga is a brilliant way to help clear your mind and lift your mood, get your tickets here.
13th – 29th August, Edinburgh International Book Festival, Edinburgh College of Art, Edinburgh
The Edinburgh International Book Festival appears in August every year, traditionally at the Charlotte Square Gardens, but since 2021 it's been taking place in the Edinburgh College of Art. This stunning festival is a celebration of the written word, literature and ideas. This festival features 600 events, gathering 550 leading and emerging international, British and Scottish authors and thinkers with the purpose of inspiring each other and the viewers. The entry to the festival is free and you can read more about the event here. If you're unsure what to wear to a book festival, opt for our natural-coloured pointelle cardigan layered with our placement print T-shirt and cord trousers.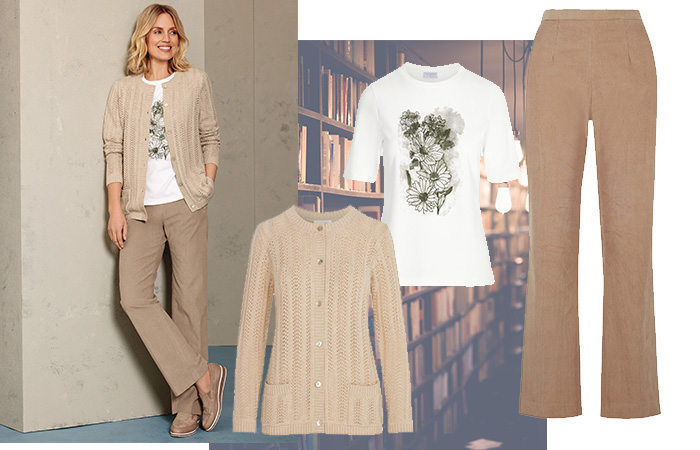 9th – 18th September, Jane Austen Festival, Bath
This annual festival, recording 3500 people from around the world, is the major and longest running Jane Austen Festival, hosted by the Jane Austen Centre in Bath. The festival starts with a Grand Regency costumed Promenade through the city. Throughout the 10 days, there will also be a historical Festival Fayre, workshops, theatrical performances, costumed balls, talks and guided walks. Find out more about the event here.
What are your plans for the summer? Let us know in the comments below…