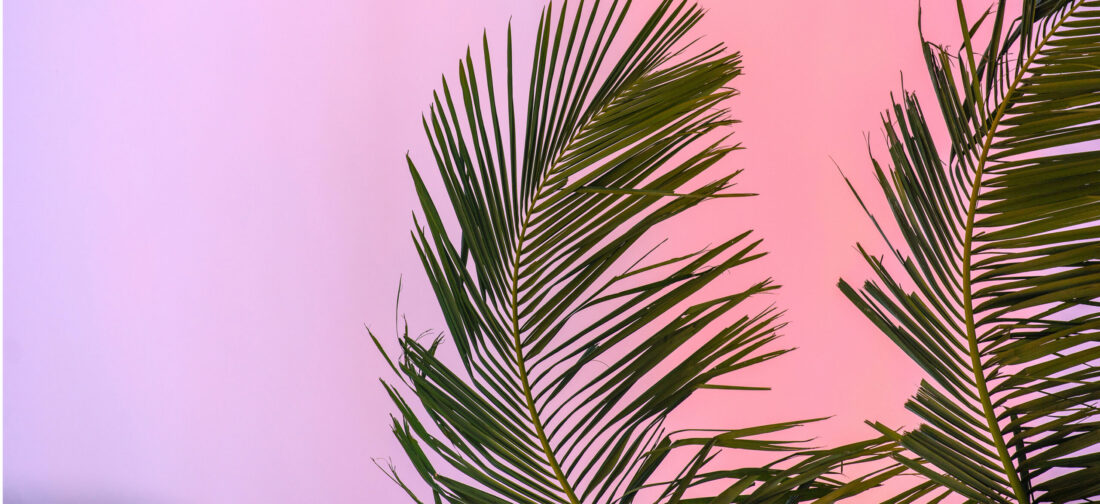 T-shirts are the ultimate wardrobe staple, they are versatile, comfortable and stylish, you can wear them for the upcoming summer season and beyond. Our summer collection includes a wonderful selection of Jersey T-shirts in various styles, for you to choose from. Whether you're looking for an everyday casual T-shirt or an elegant piece for special occasions, our stunning range will take you from day to evening with ease. They are ideal for easy outfit styling; you can dress them up with our gorgeous accessories including printed jersey scarves and necklaces. Discover why our T-shirts are the perfect pieces to add to your wardrobe.
We understand that a good fitting T-shirt can be one of the highly used pieces in your wardrobe, therefore we have specially designed them with you in mind, to offer comfortable garments in the finest fabrics that will last for years. Our T-shirt styles are carefully considered so that the result is a piece that flatters your figure, while adapting to contemporary styling trends that are timeless and classic.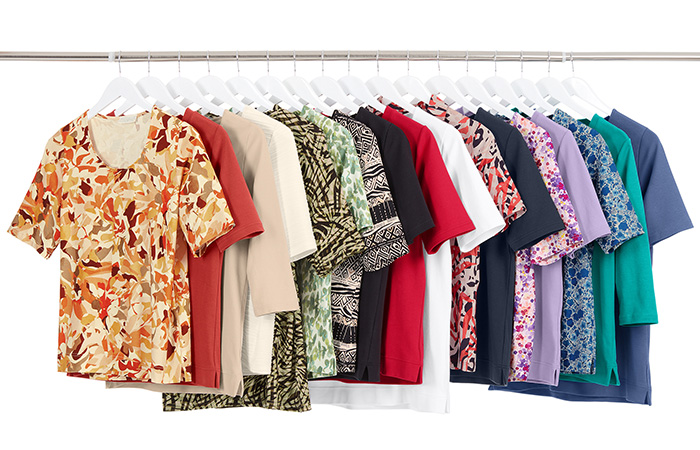 We have designed our T-shirts with a variety of flattering necklines such as scoop, crew, V-shaped and polo collar, in stylish short and sleeveless styles. We have kept the necklines a little higher on the chest to give better coverage, without compromising the details of the shape. Our short-sleeved pieces are created to provide good upper arm coverage, whilst still offering a short length.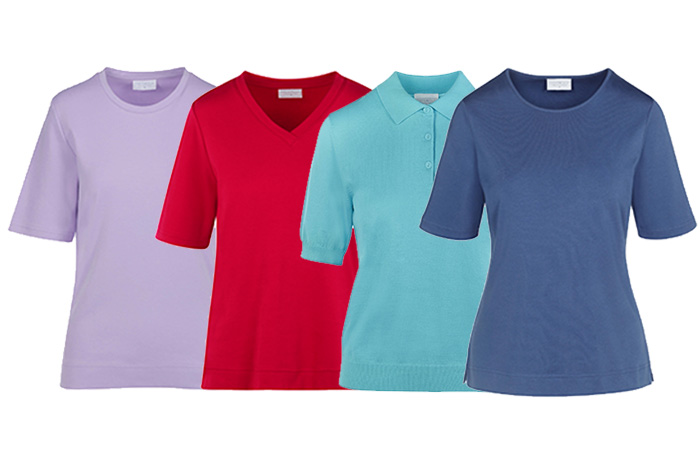 We also offer three-quarter sleeve lengths which are available in our jersey tops, perfect for layering when the temperature drops. They are available in a variety of colours that are updated seasonally, or with charming prints and patterns. Our plain T-shirts and jersey tops are made using high-quality cotton interlock fabrics. The superior fabric will allow the garments to maintain their shape and colour even after washing. We have included subtle styling details such as self-fabric topstitched neck trims and back neck binding. Many styles have deep hems with side slits in the bottom for a relaxed shape with more movement and comfort.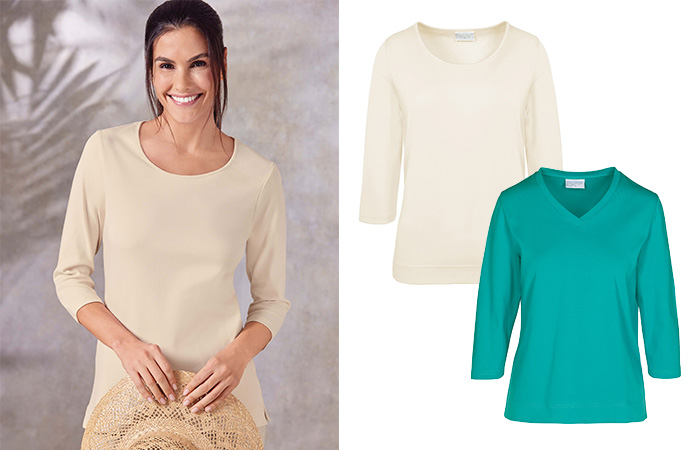 You can style a T-shirt with anything, it can be worn loose, tucked into skirts or trousers and under jackets and coats. Take a look below to discover how to style them.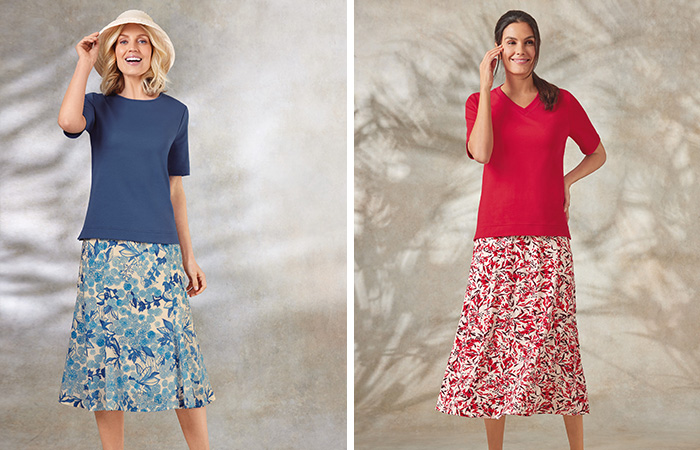 Which is your favourite piece from our summer T-shirts collection? Let us know in the comments below...