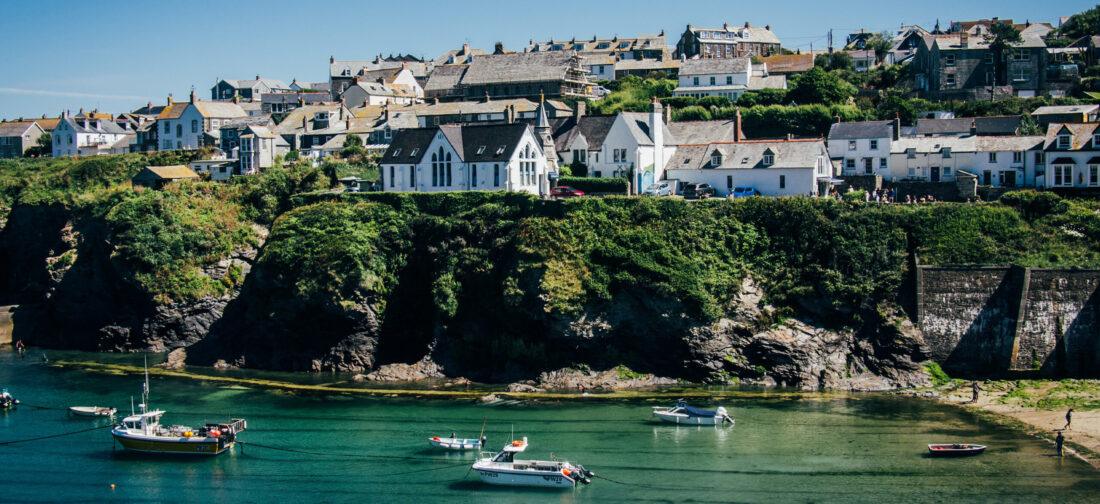 A traditional English summer often promises unpredictable weather and cool evenings, particularly later on, as the long summer days come to a close. Be prepared, with our exceptional selection of luxurious ladies' summer coats and jackets, crafted to perfection.
From weatherproof essentials to tailored staples, our Summer Issue 2023 offers an array of stunning, practical and stylish pieces, to ensure you're able to make the most of the season. Discover the versatility that is showcased amongst our range of luxurious ladies' summer coats and jackets and be prepared for all your upcoming plans.
Pack lightly yet practically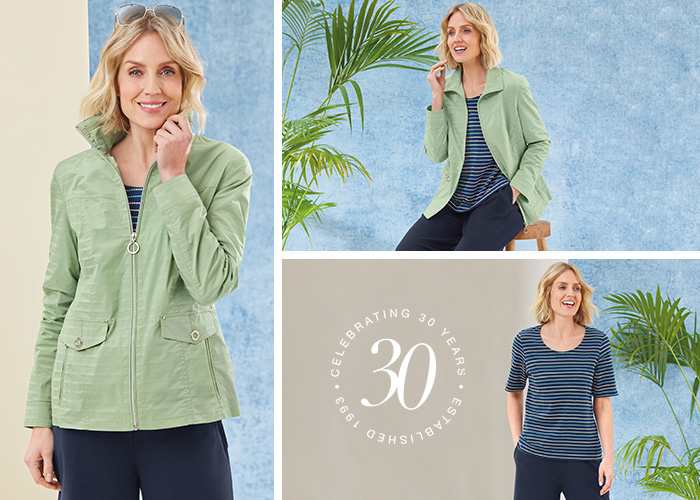 Perfect for travel, be sure to pack our lightweight summer jacket, designed specifically for your outdoor occasions. This water-resistant piece is finished with a flattering adjustable drawstring in the back waist, so you're able to create the illusion of a beautiful shapely figure.
Whether you're aiming for a walk around the local park or somewhere further afield, these secure zip pockets ensure your possessions remain safe, so you can comfortably make the most of the outdoors this summer.
A formal event staple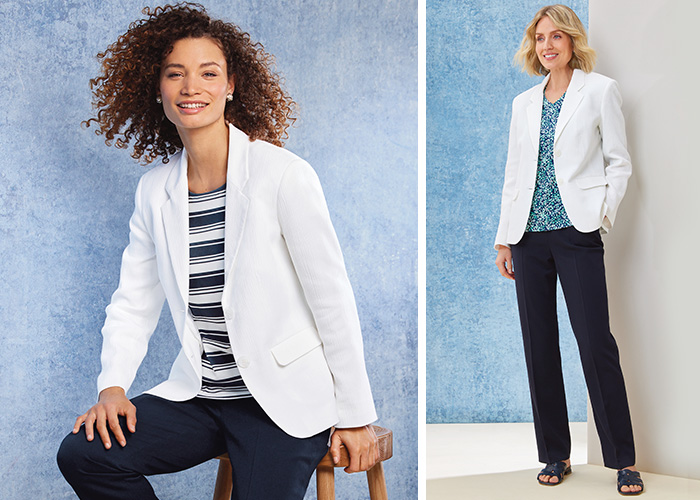 Do you have a special occasion to attend this summer? By selecting the right layering piece, you can truly enhance your formal attire.
In the most versatile and refreshing tone of white, bring light, refinement and elegance to your summer looks with our gently shaped Textured Blazer. Crafted with 100% cotton, this breathable essential, guarantees sophistication throughout the event season, whether it's a wedding, garden party, or family gathering.
Feel confident everyday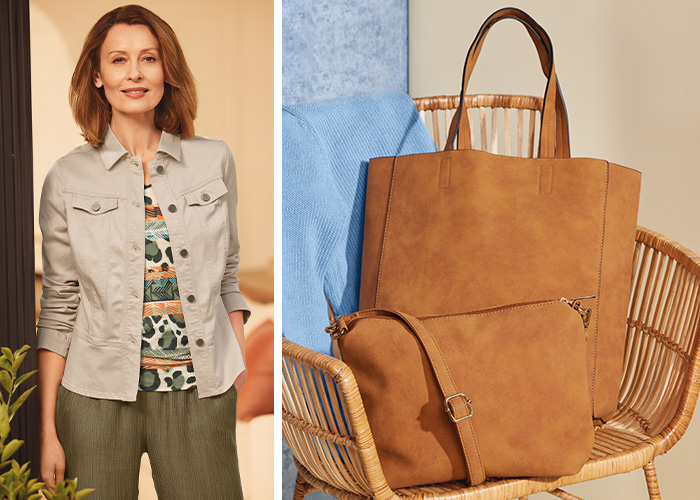 Choose adaptable summer outerwear and everyday style this season with our chic Casual Jacket. Showcasing a natural, versatile tone, our designers have ensured that this piece will style effortlessly with the rest of your existing wardrobe. Carefully crafted to enhance your look, this luxurious piece is finished with body-shaping seams that help define your silhouette, creating a flattering and slender figure.
A casual essential in soft pastel tones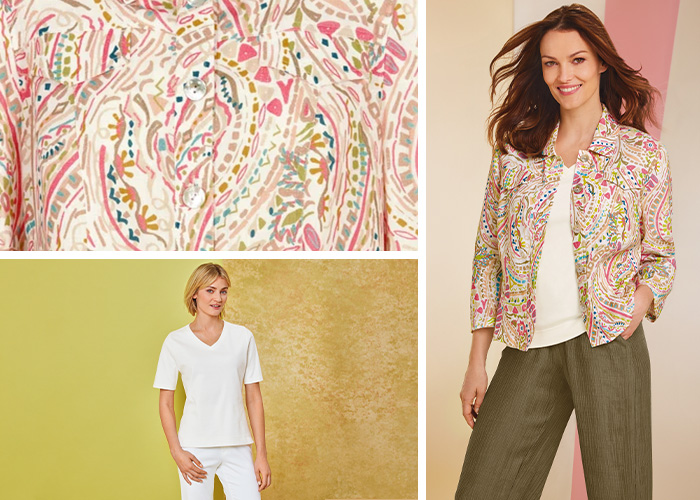 Inject a bright, lively print into your summer days with our cheerful and light paisley-printed jacket. Crafted in breathable, eco-friendly and durable linen, this summer jacket is constructed to ensure your natural body temperature is maintained, whatever the weather. In a variety of uplifting fresh shades from rose to muted lime, welcome this stand-out print into your summer wardrobe and ensure each and every day is styled to perfection.
Weather-ready, women's summer coat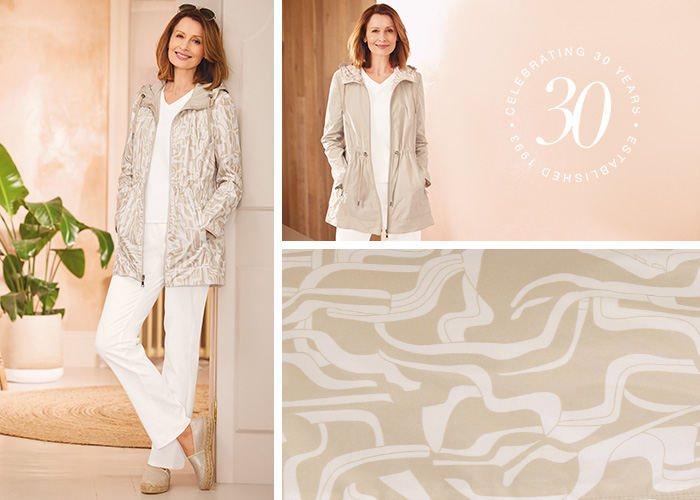 This unique, versatile and practical piece is truly completed by its chic, reversible design. Choose between the plain, natural toned side or the abstract patterned side to select your preferred look this season. With a useful waistline cord, adjust this lightweight ladies summer coat to accentuate your waist, while the practical, integrated hood will protect you from unpredictable summer showers.
Carefully formed for your summer spent outdoors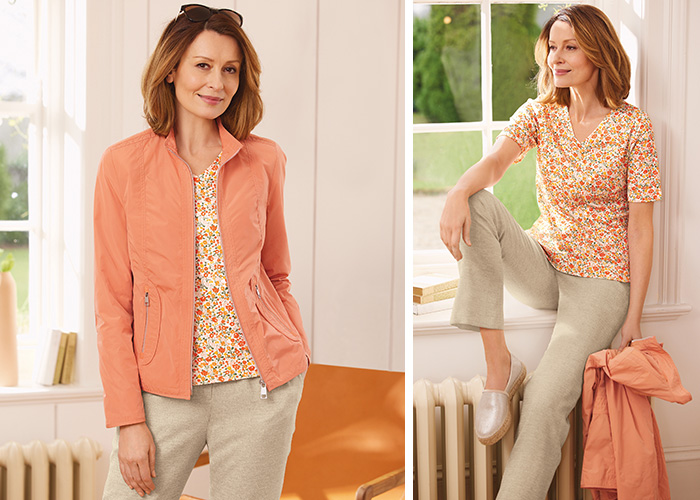 Allow yourself to take time out with nature in your local area or simply discover somewhere new in the great outdoors this summer. With the positivity that comes with spending time in the fresh air, comes the ability to be prepared for all weathers.
This fully-lined Summer Jacket is designed in a gorgeous tone of peach, with self-colour piping and practical zips ensuring a flattering shape for each body type. Additionally, when it gets warm, this practical piece can be effortlessly folded into your bag or tied around your waist, thanks to its lightweight yet sturdy design.
Wrap Up Your Summer Days: