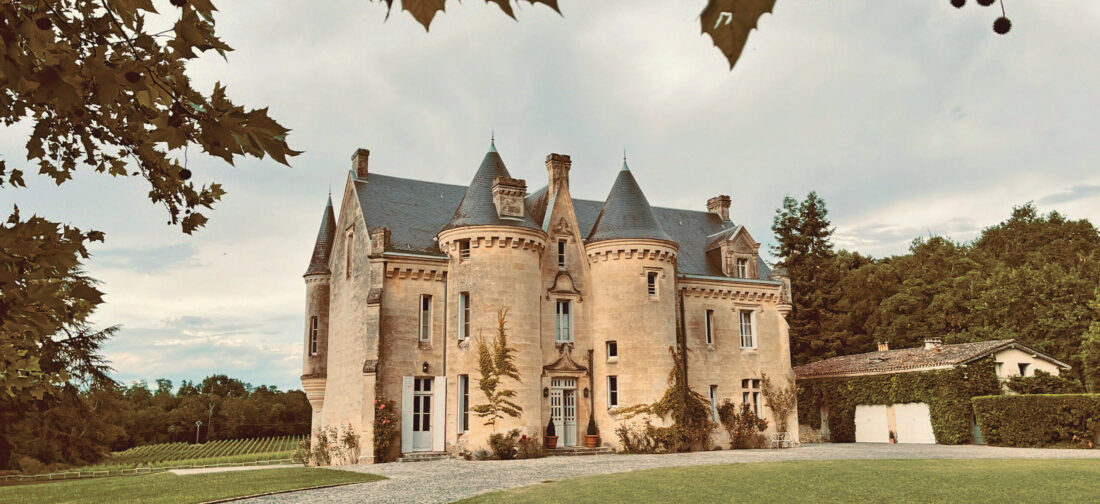 Showcased in and around the delightful city of Bordeaux, this con­fident and uplifting collection is all about both town and country looks, so gear yourself up for a season of style, elegance and comfort with rich, bold colours, textures, luxury and warmth. Spice up your winter wardrobe with the gorgeous natural earthy tones found in our British heritage pieces, made in traditional checks, tweeds, patterns and pleats. Additionally, layer up in smart coats and warm padded jackets, perfect for all weathers and occasions and beat the chill with sumptuous accessories to complete your look. We have expanded our ever-popular knitted dressing options, o­ffering versatile seasonal elegance and for cold winter nights, cosy up in our soft, warm nightwear and slippers or lounge in comfort in luxurious velour separates.
Prints and Patterns
We adore a print here at Cotswold Collections, and although spring and summer are famous for their beautiful florals and patterns, we wanted to inject a little bit of this happiness into the end of the year too! Prints are some of our most loved pieces within each collection and we aim to continue to provide stunning patterned garments that are unique and classic. Our winter florals contain warm tones that are set to make you feel seasonally stylish, confident, and chic.
Turn to our Printed Jersey Blouse that showcases appropriate shades of russet to amplify the beauty that this time of year displays, for example. Also, the traditional check cloth used within this collection was specifically designed to achieve a timeless look, and our Heritage Skirt is both flattering and insulating for a stroll in the crisp air. Additional prints such as lively paisley prints and modern abstracts are all featured within this collection to bring some extra life and originality to your winter looks.
Knitwear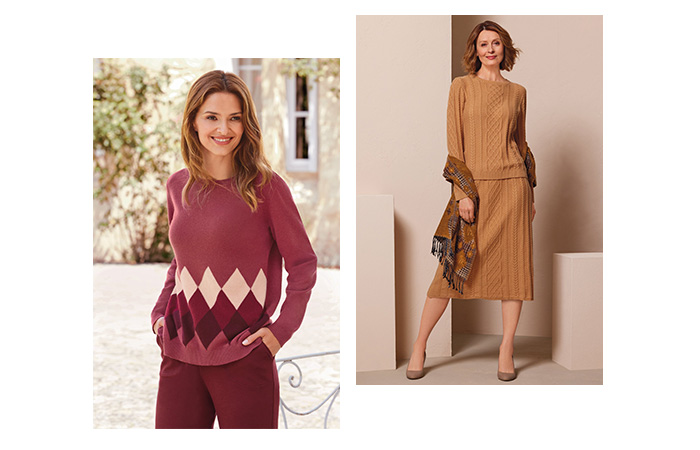 Winter is for keeping cosy and to feel as comfortable as possible. Within in our Winter Issue 2022, we have a beautiful selection of high-quality knits that are going to be your best friend throughout the upcoming months. Whether you'll be wanting a jumper that you can pair with anything or a statement cardigan, we have specifically designed a range of garments that will provide warmth and comfort this winter. Made with premium wools and superior blends, quality was just as important as great style when it came to designing this collection of gorgeous knits. A piece that does not lack originality, is our Intarsia Jumper in a Bordeaux shade. This classic design plays upon a modern colour palette creating a chic look. One of our more versatile outfits is our LUX Cable Knit Jumper and Skirt, these matching garments make great event wear, or could even be dressed down and worn separately with some more casual pieces.
Accessories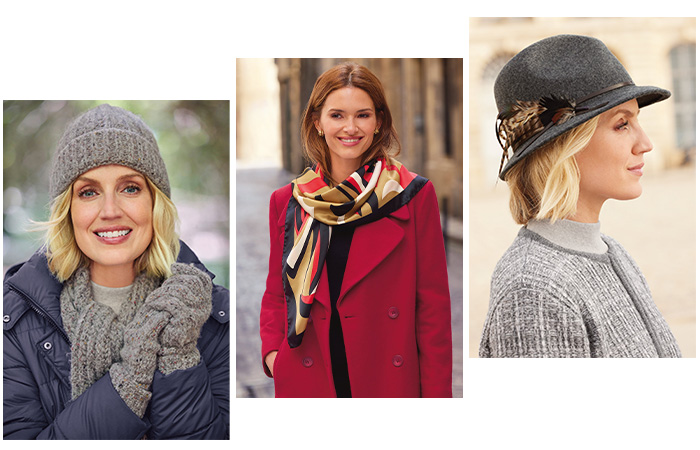 Our accessories are designed to specifically add an element of fun and style to an outfit, no matter how casual. We have a beautiful range of accessories to transform a look to become instantly stylish and elegant, from necklaces to scarves. Our Winter Issue 2022 contains a fantastic array of accessories to enhance an outfit whether it's for occasions or everyday wear. We have expanded our accessories range to feature practical accessories for the colder days ahead. Using premium fibres, our Alpaca-blend Hat, Scarf and Gloves are ready for the winter chill, offering both style and comfort. However, if a more sleek, sophisticated and traditional style is what your winter wardrobe is looking for, then our Leather Gloves, Feather Hat or even our Italian Silk Scarf could be what you're looking for. The options are endless when it comes to a fantastic selection of accessories and our winter collection is set for versatile style, every day.
Coats and Jackets
Having a reliable coat is a must within the winter months, therefore our collection of coats takes the best possible craftsmanship and fabrics to create ultimate winter style. Fashionable tailoring and durable quilting are featured within our best range of coats and jackets to date. Turn your attention to our stunning rouge Double-Breasted Coat or even our emerald Tweed Jacket to achieve an effortlessly modern and sophisticated look. We wanted to create a standout look that our loyal customers can feel amazing in this winter and there is no better place to start than a pop of colour. With a more practical approach to layering, our gorgeous selection of Quilted Coats is ready for every frosty walk this season. Coming in versatile shades of navy and fern this can be truly paired with any outfit, while our shades of berry and nutmeg capture the colours of the season.
Skirts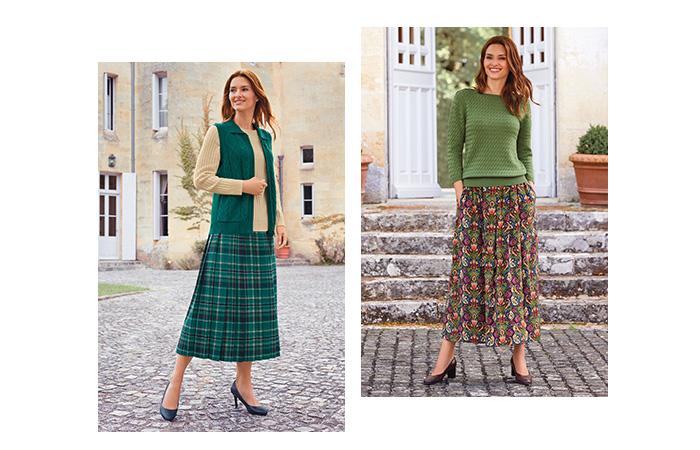 In beautiful shades and patterns, we have a stunning collection of flattering skirts featured within our Winter Issue 2022. Skirts are a garment that adds such elegance to a look and designed here in The Cotswolds, we have a selection from floral skirts to wool skirts to last all winter long. So, whatever you may have planned for the upcoming months, we have designed the most gorgeous selection to choose from. Featuring the art of pleating, we have included graceful soft pleat styles as well as our traditional heritage pieces to offer a range of sophistication for our customers. Whilst we take huge pride in the style of our skirts, we also notice the importance of having garments that are comfortable. Created with jersey, faux suede, viscose and wool, these luxury fibres allow day to day wear that is not only fashionable but extremely comfortable.
Winter Staples
Whether its summer or winter, essential pieces are super important. Having pieces that you can pair with anything makes styling a look as effortless as possible. Here at Cotswold Collections, we have designed an array of garments that are easily styled and comfortable for the cooler months. If you're ever in a rush, grab our oatmeal Raglan Rib Jumper or almond Merino Turtleneck. These tops display subtle shades that everything from a pair of jeans to smart trousers would look amazing with. Similarly, our Classic Trousers offer a sense of simple sophistication to your looks, and the flattering fit makes them suitable for formal occasions too. Our Combed Cotton Top could be worn in the simplest shade of black or a seasonal shade of ginger to add a drop colour to your outfit.
Dresses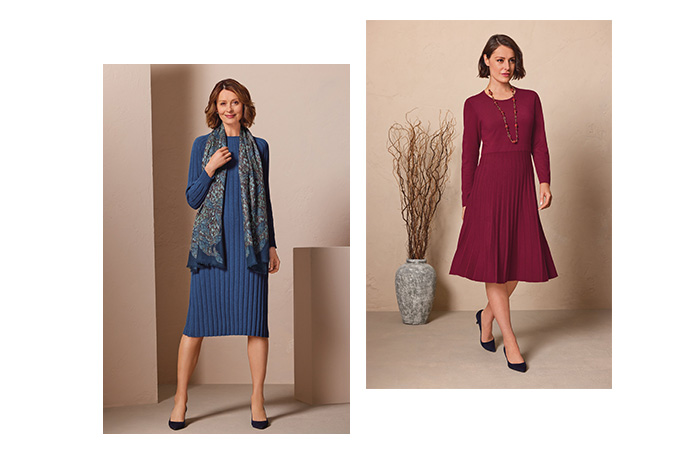 Dresses are just as great for the winter as they are for summer and an ideal layering option and discerning way to show off your wardrobe. We have a range of dresses in gorgeous styles that are perfect for every event you have lined up and even to relax around the house in.  Featured within our LUX range, our blue melange Rib Knit Dress is a flattering style and an even comfier fit; this piece could be accessorised with timeless jewellery to become the perfect look for every winter formal occasion. In a warming tone, our Pleated Knit Dress is a unique piece that has been cleverly designed to offer a sense of versatility. You could even dress this down with tights and boots for a cosy winter everyday outfit.
Nightwear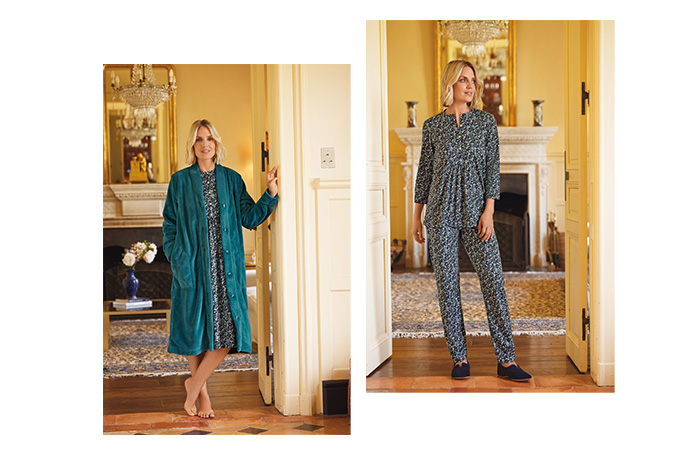 Ultimate comfort is found in our range of nightwear. Gorgeous and soothing tones of blue are displayed in the soft and comfortable fabric of the Austrian Cotton used for our Pyjamas and Nightdress. The soft floral print is designed to offer a sense of femininity and elegance, even in the comfort of your own home; as looking great for yourself is the most important thing. To keep that little extra warmth, our navy Suede Slippers are high-quality and excel in comfort for a chillier winter day. To have additional, indulgent warmth, our teal Dressing Gown is just perfect to throw on around the house for some extra cosiness when needed. Perfectly snug, the fleece creates a texture that is kind and soft for the skin, even on the coldest days.
Have a peek at our latest collection, certain to make you feel effortlessly confident with our wide range of gorgeous products. So if you're looking for just one or a few new items to treat yourself to this year, you can find the full collection here >>>>
Watch our Winter video for some wonderful outfit inspiration.
Become the face of Cotswold Collections! Have you been snapped wearing our clothes or accessories? For your chance to be featured on our social media platforms please send your photos to custserv@cotswoldcollections.com
Take a look at our Pinterest to see what inspired our latest collection >>
Don't forget we offer FREE UK RETURNS and sizes 8-24 across all our new styles. Want help with sizing? Click here to see our size guide >>
For more interesting updates and special offers, sign up for our email newsletters here >>