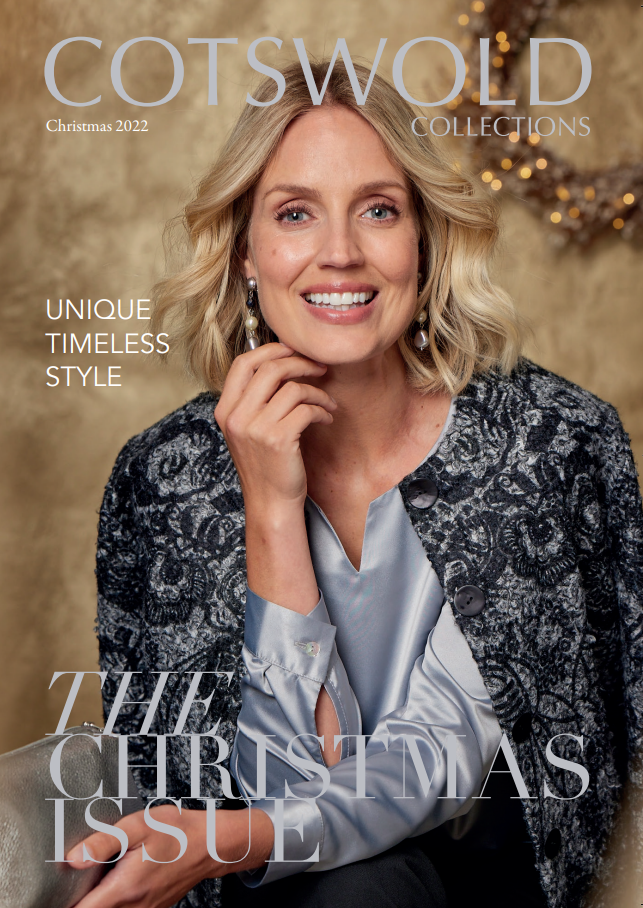 Be ready to enjoy everything the delightful festive season brings and shine and sparkle with confidence in opulent, warm, cosy, and comfortable styles. Whether its country walks, cosy evenings, or special occasions, we'll have you covered, ensuring you'll always look your best. Rich seasonal colours, warm textures and luxurious fabrics offer sophisticated elegance, complemented with carefully chosen accessories and jewellery to enhance your looks. This journal is giving you a little insight into what our latest collection has to offer so you can feel inspired for the upcoming season.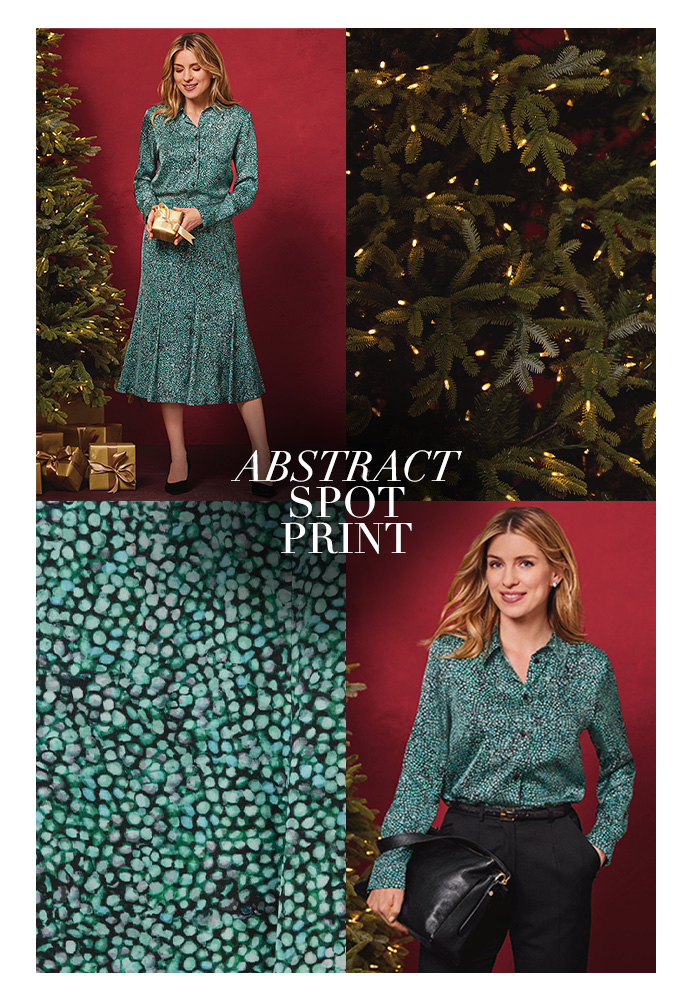 The key to an eye-catching look is a print. With the season of celebration right around the corner our patterns have been specifically selected to dress to impress. Whether you see yourself in florals or abstracts we have each option and everything in between, so you can feel ready to enjoy the festivities. One of our most treasured pieces this season showcases the traditional style of tapestry, while the shades of fuchsia create a modern colour palette. Crafted in silky viscose our teal abstract print is gentle yet a standout look.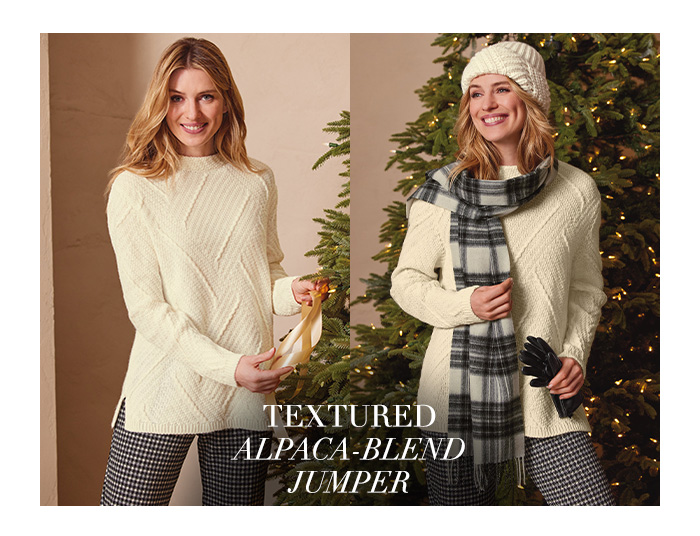 You may be longing to staying indoors keeping toasty or even taking a stroll in the winter frost, but either way, knitwear is essential. From stunning tones to excellent shaping, you'll find a warming yet fresh feeling within our collection of knitwear. In the most classic tone of the Christmas season, our Red Pointelle Trim Top is a truly versatile piece. While our Italian contemporary Textured Alpaca-Blend Jumper is snug, stylish, and chic.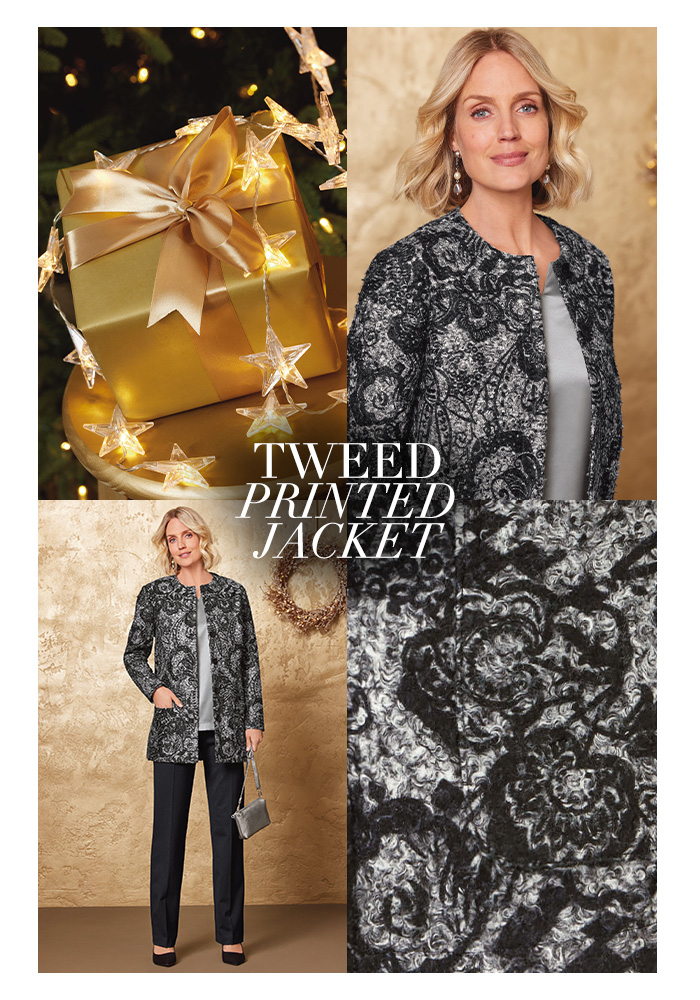 Similarly, to knitwear, we understand that having a staple layering piece is essential for the festive season. Whether its for all-important family gatherings or completing some Christmas shopping we have the highest quality coats and jackets to ensure that the cold doesn't dampen your spirits. Make an entrance with our Jacquard Jacket or even our Double-Breasted Coat. Another great statement piece can be found throughout this collection, with our Cobalt Boucle Jacket.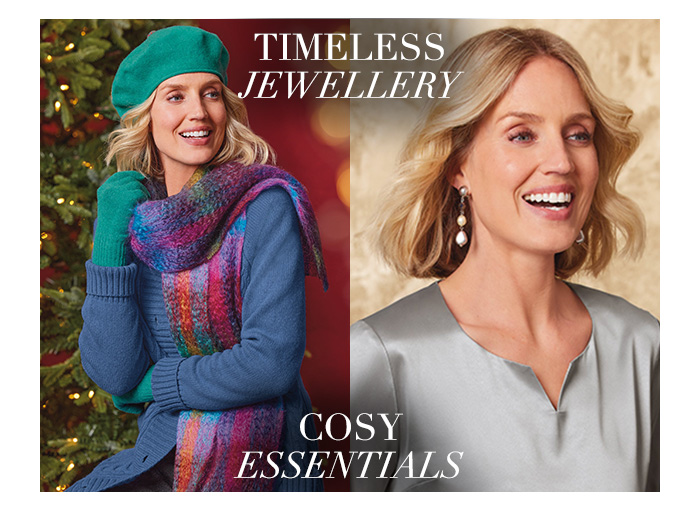 From timeless jewellery to cosy essentials our accessories range guarantees the best in Christmas styling. Our Jade Wool Beret offers an insulating yet gorgeously unique look to pair with your favourite coat. There is nothing worse than chilly hands so we have designed a timeless range of gloves from rustic knits to classic leathers to make sure you can make the most of the season. Style your favourite party dresses with our intricate collection of jewellery. Whether you're styling our Venetian Glass Drop Earrings or our Swarovski Crystal Earrings our pieces are guaranteed to elevate each outfit perfectly.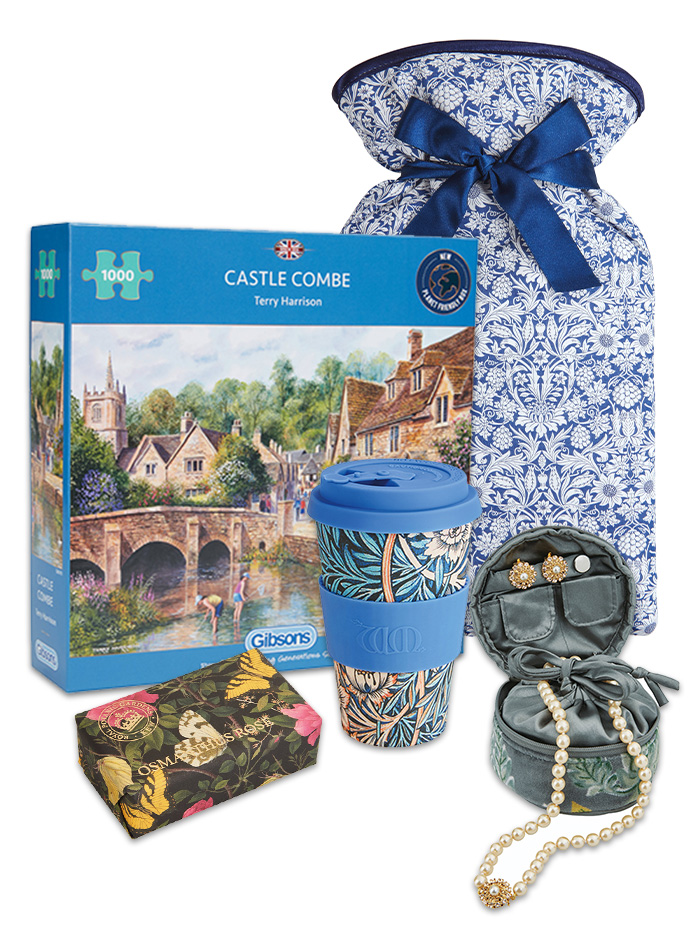 The options are endless within our gifts range. Shopping for friends, partners or even grandchildren is simple with our stunning collection that ensures you're providing exceptional gifts. From everyday entertainment to self-care essentials, we have a wide array of unique and stylish products to make sure your Christmas shopping experience is as effortless as possible. Our collection of Liberty fabrics is showcased amongst a selection of crowd-pleasing of presents, while our Cotswold themed jigsaw puzzles are set for classic family fun.
We hope you are loving the first peek of our Christmas Issue 2022. Let us know what you think in the comments below…