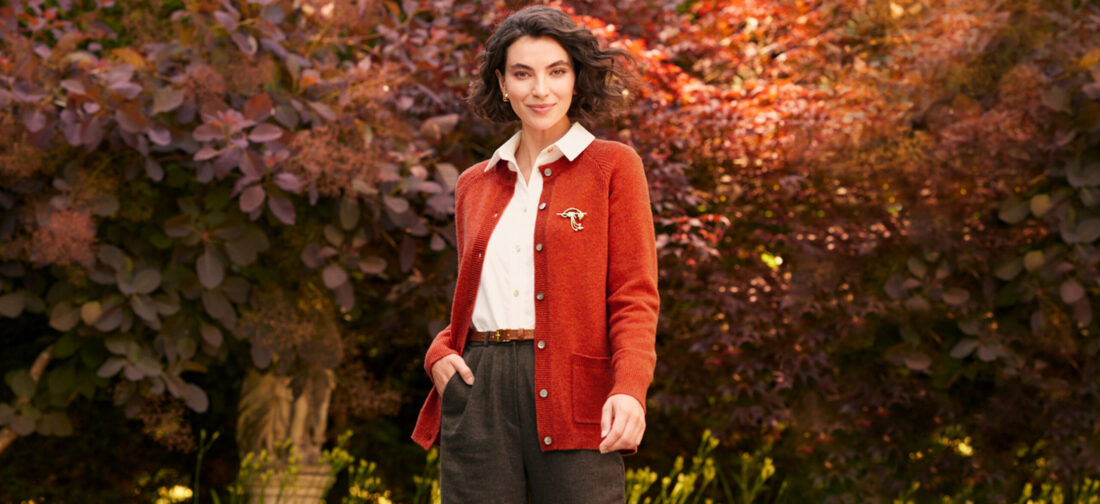 Indulge yourself and enjoy the seasonal richness, warmth and colour reflected in our Autumn/Winter collection, that has been inspired by our surrounding, beautiful Cotswold countryside...
Underpinned with practical country tones of browns, camels and greys, a whole spectrum of colours highlight a range containing both smart, traditional tailoring and casual, comfortable relaxed outfits.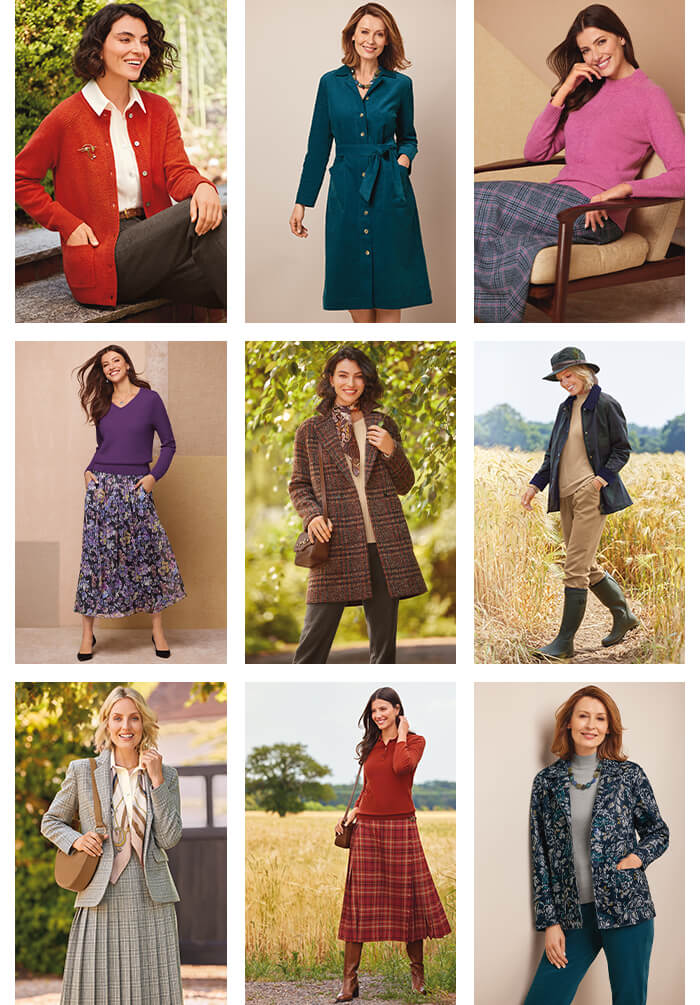 Effortless layering with cosy knitwear, including Fairisle and Aran designs, a plethora of coats and jackets, smart separates in heritage tweeds, merino wool and breathable cotton blends, provide endless options for a truly inspired autumn wardrobe. Beautiful accessories enhance and wrap up each of your outfits perfectly for the cooler seasons to come.
We are pleased to introduce our new "Toasted Crumpet" gift range in a delightful and comforting fragrance of wild fig, mulberry and cassis.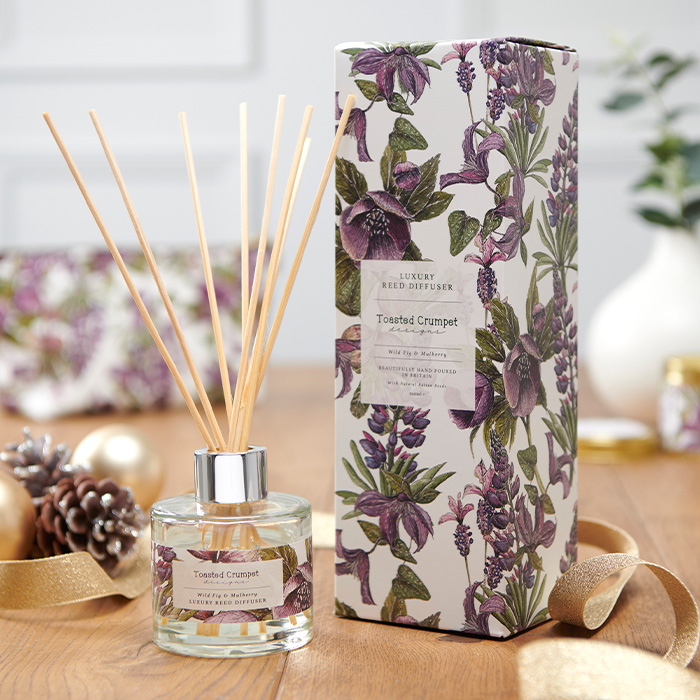 For our 30th year celebrations we a running a brand-new Prize Draw for the Autumn/Winter season with a further Five Cotswold Collections Gift Voucher bundles, each worth £200 to be won.
Simply call us to enter, no purchase necessary.
Discover our latest collections that are set to give you enhanced, exclusive inspiration throughout our website, whether you're looking to be introduced to your new winter coat or hoping to embrace classic British style. Browse through all the beauty that Cotswold Collections has to offer, within our latest collections...  'Seasonal Outwear', 'Prints and Patterns', 'The Finishing Touch' and 'Winter Warmers' are the collections, carefully formed for you to access season-ready pieces and gain inspiration for the months ahead.

On the search for a specific look? Take a glance at our Autumn/Winter lookbook that collects together a bespoke handful of looks no matter what your imminent plans shall be. Whether you're taking on the gorgeous outdoors, or wanted a formal outfit an anticipated occasion, find exclusive online inspiration selected with you and your upcoming season in mind.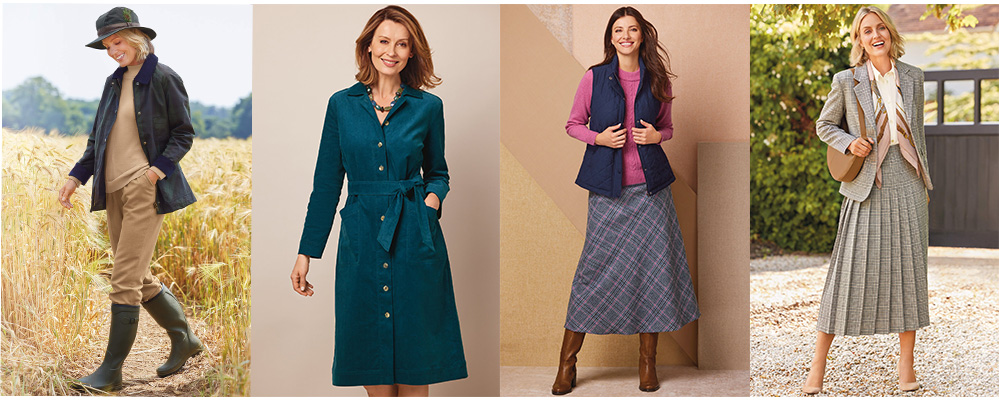 Coming Soon...! Our Autumn/Winter 2023 online catalogue will be available shortly so you can discover our full catalogue page for page right here on our website. We are aiming to achieve a more sustainable future through our ongoing business choices, and we are happy to reduce our paper waste by allowing you to access each of our catalogues quickly and efficiently. Autumn/Winter 2023 will be available soon, but for now, take a final peek at our New Season 2023 online catalogue.
We truly hope you find inspiration throughout our Autumn/Winter 2023 collection and that Cotswold Collections can continue to provide classic, elegant women's clothing that lasts a lifetime.
Have you taken a glance at our Autumn/Winter 2023 collection yet? Let us know in the comments block below…  
See what our customers have to say about Cotswold Collections on our Trustpilot >>
For more interesting updates and special offers, sign up for our email newsletters here >>