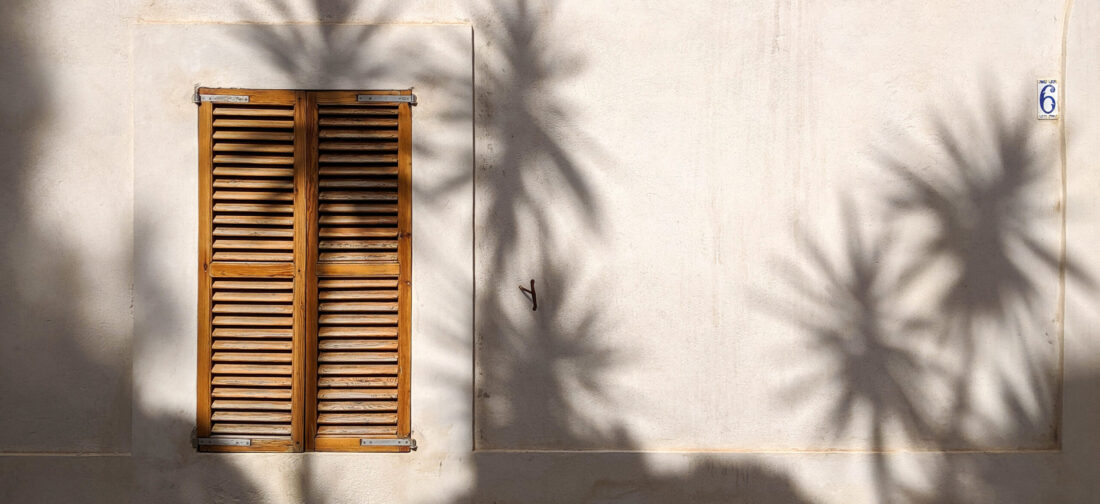 Embrace an array of versatile, everyday and sophisticated styles throughout your summer wardrobe with our bespoke range of elasticated waist trousers, designed for ease and comfort.
From casual essentials to tailored staples, introduce fine craftsmanship and exclusive shapes to your upcoming wardrobe, set to complete each seasonal look. With our latest selection of ladies elasticated waist trousers, comfort and ease is ensured, accompanied by undeniable style, tailor-made with a fit that suits your summer plans.
An effortless, casual summer style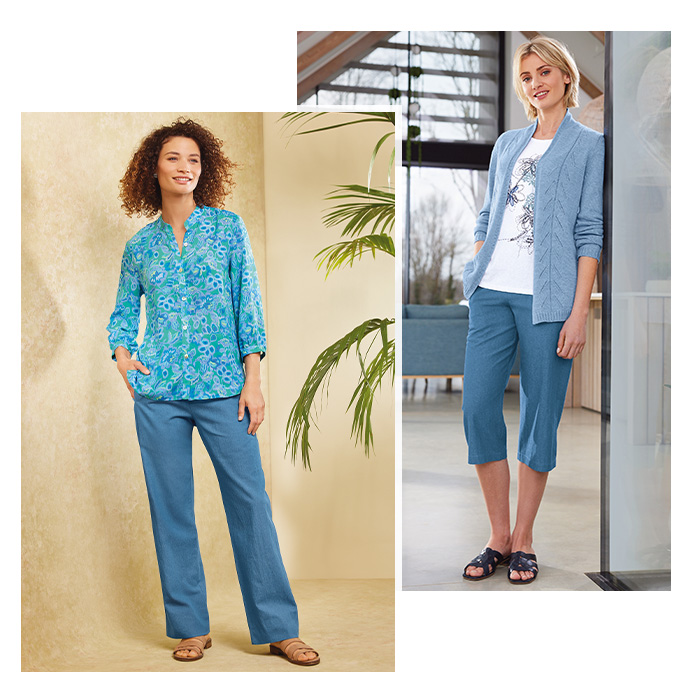 In a wide leg design, choose between four practical lengths including a summer-ready crop; our beautiful Chambray Trousers are one of many versatile shapes featured within our latest range of trousers. Crafted here in Great Britain with the finest 100% cotton, this everyday pull-on style is designed with a fully elastic waist and vertical welt pockets, defining a relaxed, versatile and effortless summer-ready outfit.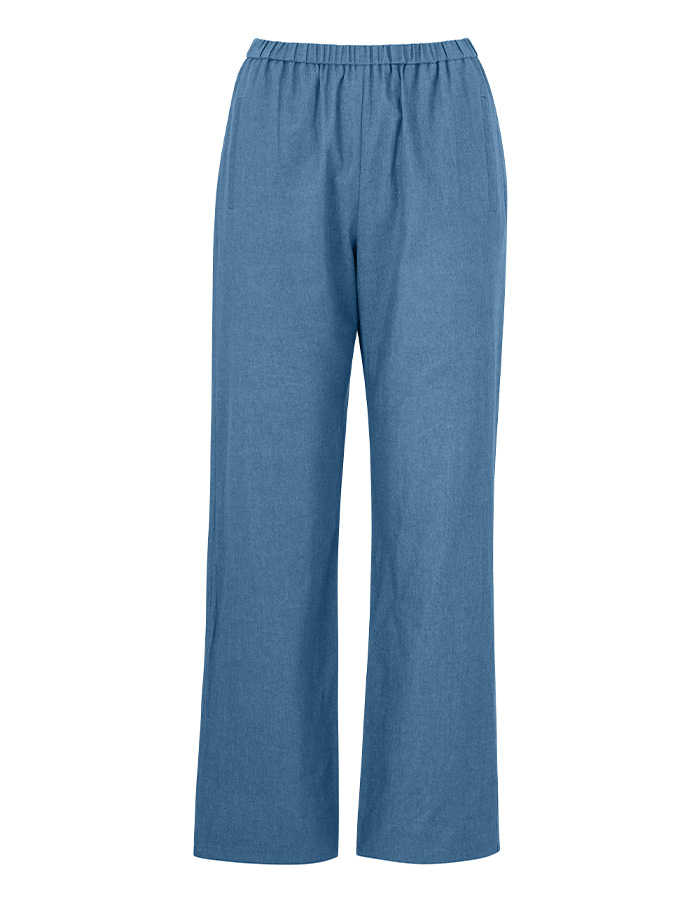 Embrace the glorious outdoors with pull on trousers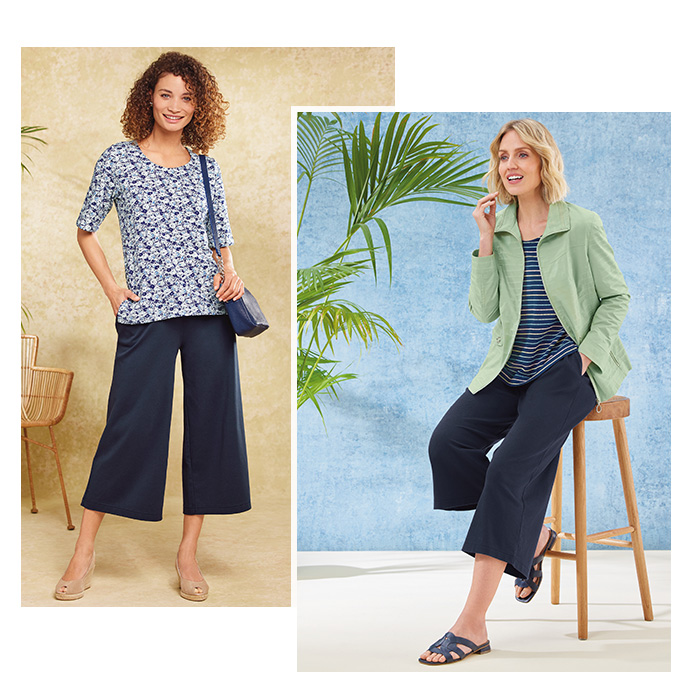 Designed for the summer season in a casual and cropped pull-on style, these luxurious Jersey Culottes will ensure you make the most the warmer months with their exceptional fit. Through the comfortable wide leg shaping and women's elastic waist, easily style these relaxed, cool and breathable Culottes with your existing wardrobe.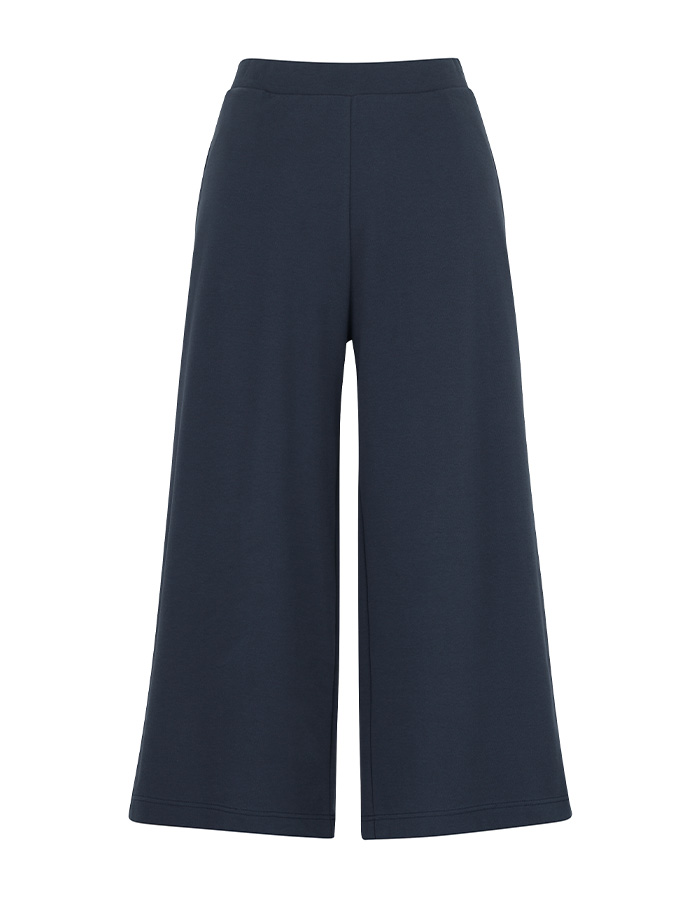 Inspired by summer at the beach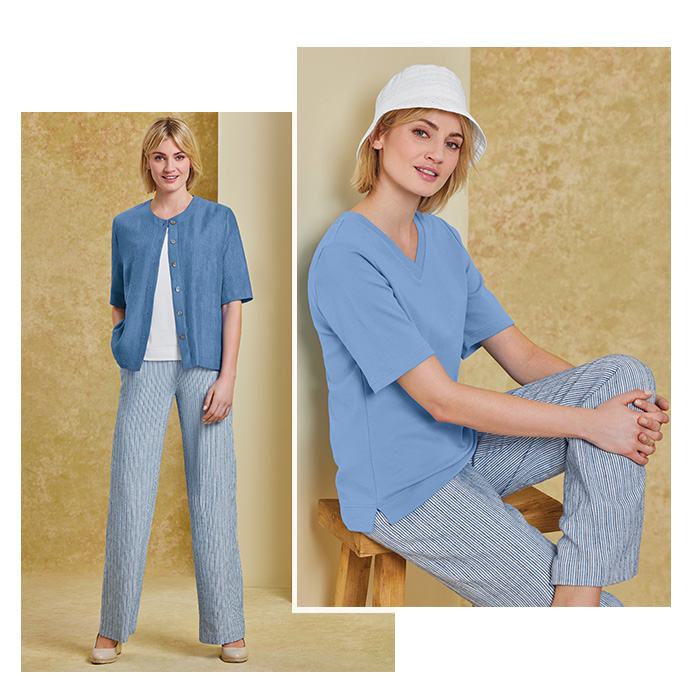 Echoing the theme of summer, crafted with a mid-blue striped cotton-blend cloth, these unique Striped Trousers achieve a bright, fresh and original style for each upcoming beach day and occasion. Designed with a flattering wide leg, handy in-seam pockets, an elastic waist and a side zip fasting, style yourself effortlessly with confidence this summer.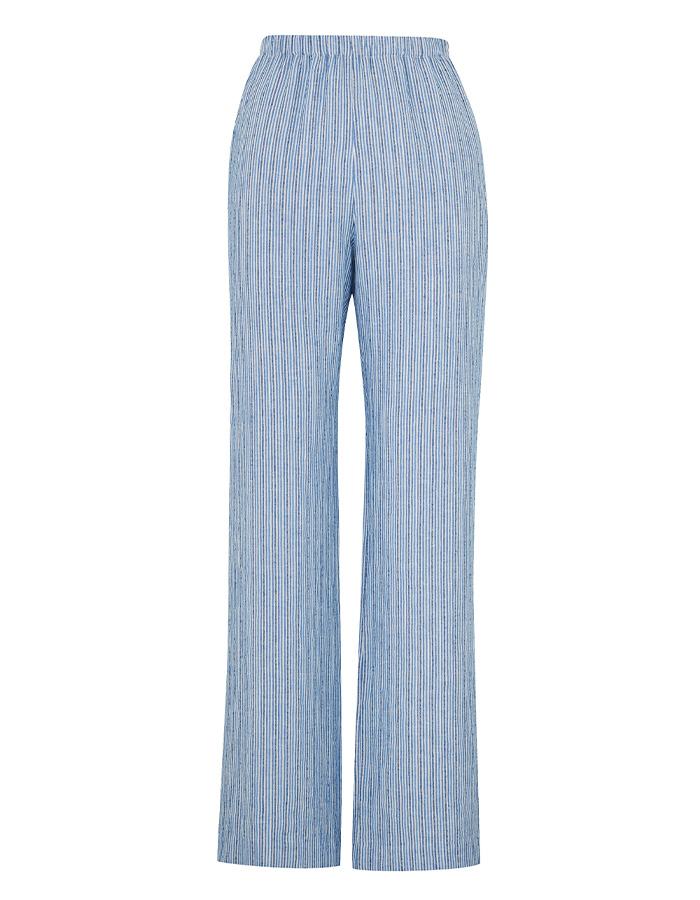 A style to suit each occasion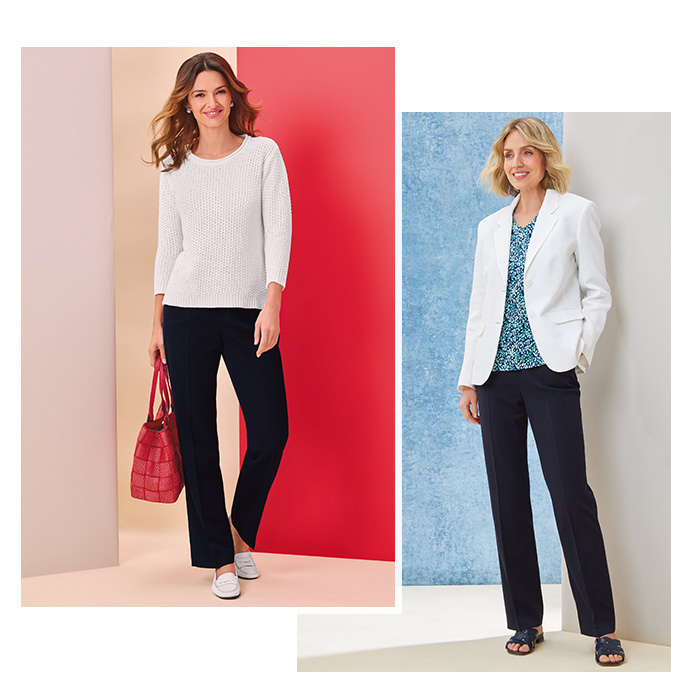 Featured within our Essentials Edit, true versatility has been executed through the formal, smart and timeless design of our soft tailored Trousers. Perfect for each season and event, welcome a classic straight leg fit into your wardrobe to achieve a collection of smart and sophisticated looks throughout the summer season.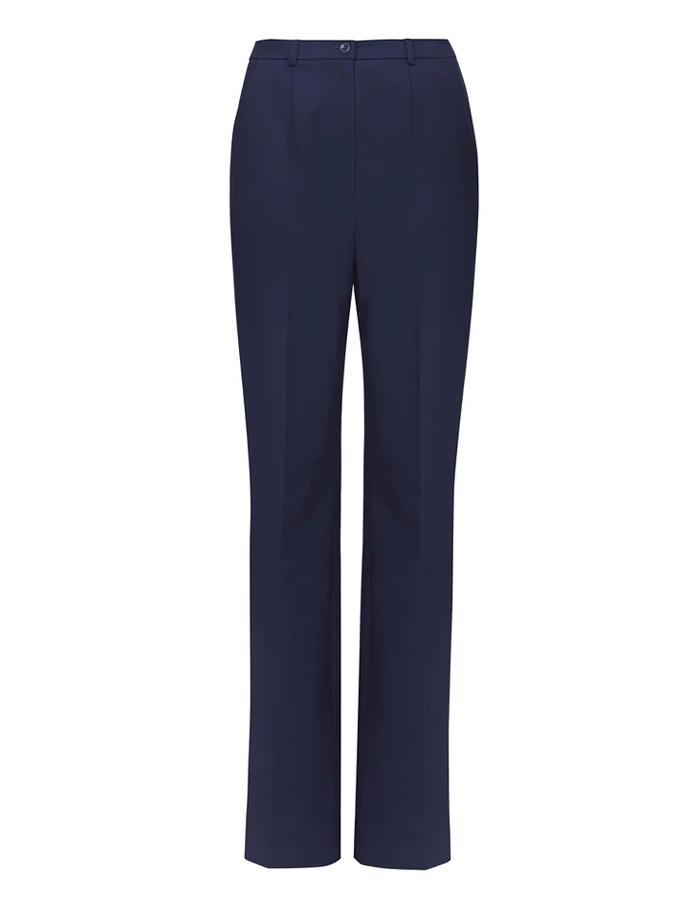 A polished fit from day to evening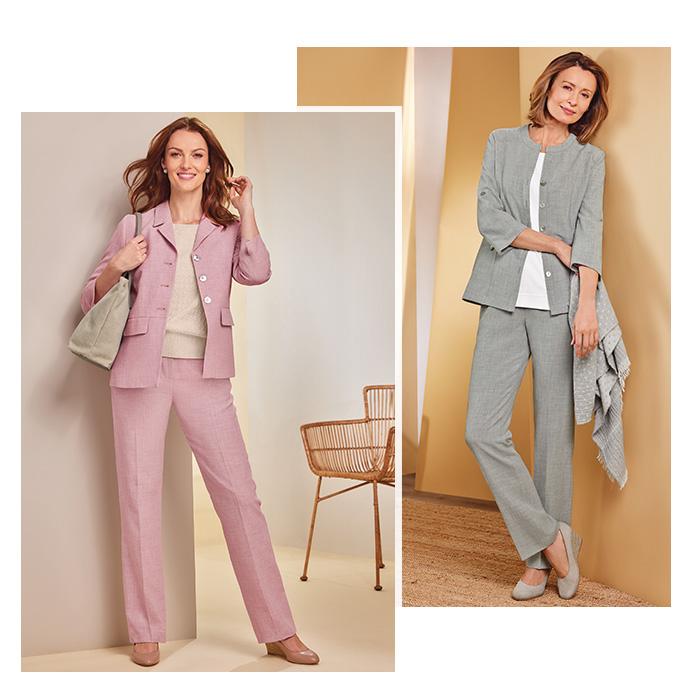 Tailored in the heart of London, our dusk pink Textured Trousers, breathe life into your formal summer looks. Whether you're attending a family occasion or special event, embrace this sophisticated and timeless shape, exceptionally designed with a flattering straight-leg, practical hip pockets, fly front and side back elasticastion… a truly comfortable, classic staple.
Alternatively, in a muted tone of silver, choose our smart Textured Trousers and find the perfect fit that defines everlasting style throughout each season. Look chic, sophisticated and fresh, styling each pair with its matching Textured Jacket, piecing together a look that embraces elegant tailoring and the work of exceptional British manufacturers.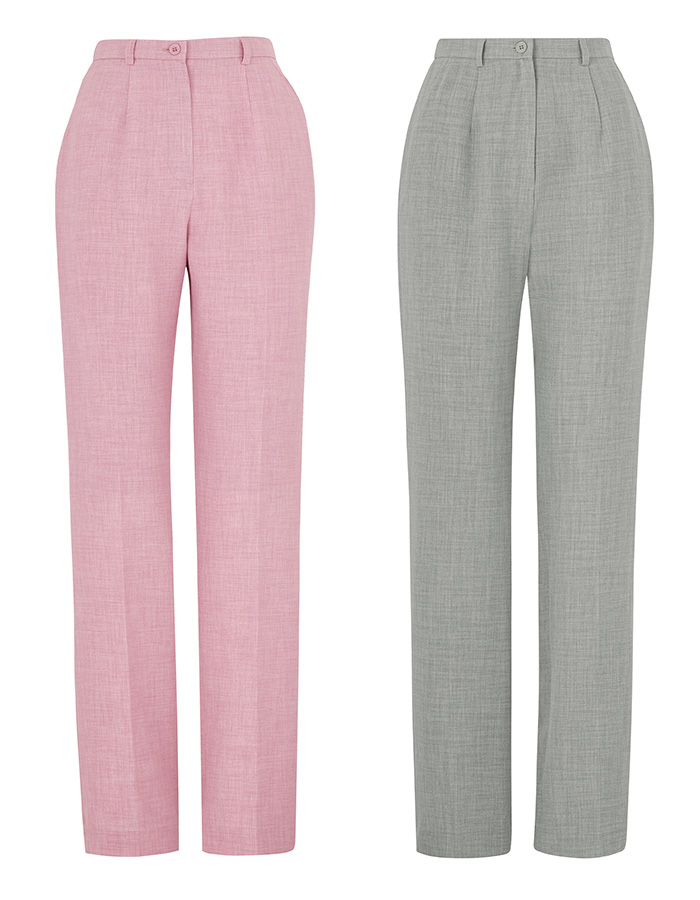 Read what our loyal customers are saying about us on our Trustpilot today.