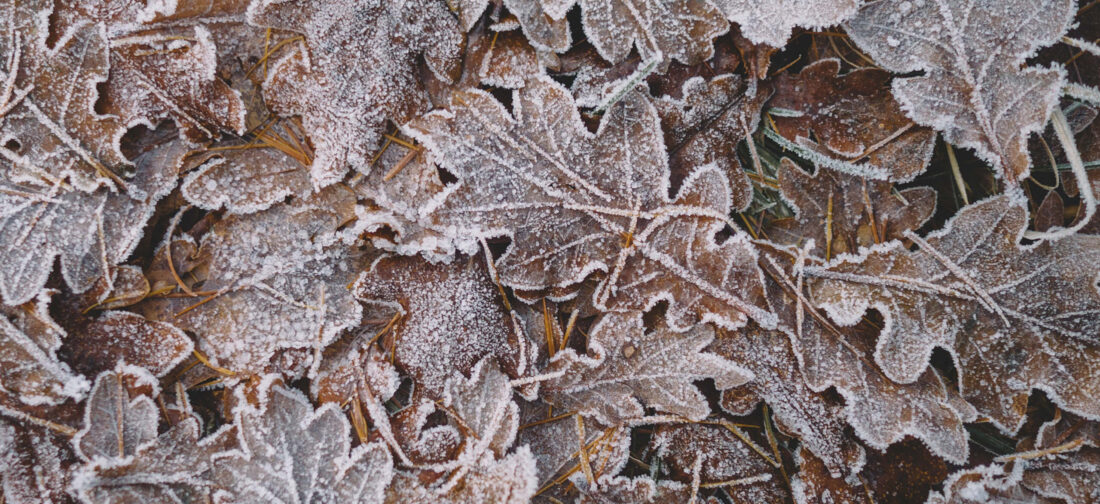 We understand that cosy knitwear is one of the many comforts that come along with the Christmas season. This is why our fantastic designers have created a gorgeous selection of knitwear to make sure you are both warmed up and styled up for December. From jumpers to skirts, take a look at what makes our favourite pieces so special, in this week's journal:
Italian Knit Skirt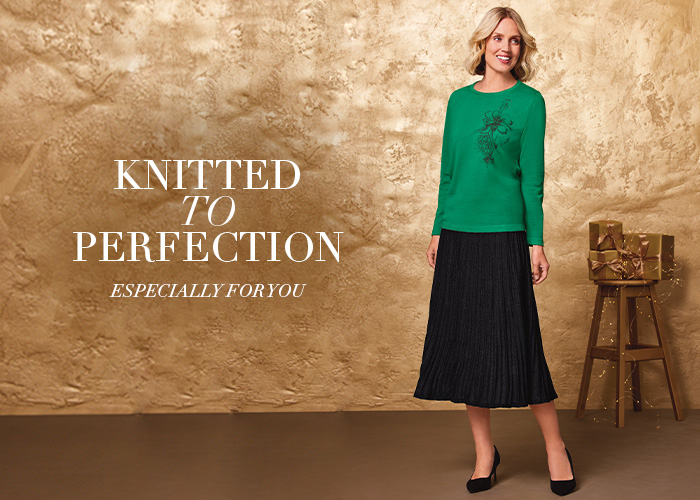 This Italian Knit Skirt is a stunning addition to any wardrobe. While the versatile shade of black allows this piece to be effortlessly styled, the stunning sunray pleats create a fluid movement, perfect for every winter occasion. Team this casually with a jersey top, or a blouse for any formal event you may have lined up.
Pointelle Trim Tops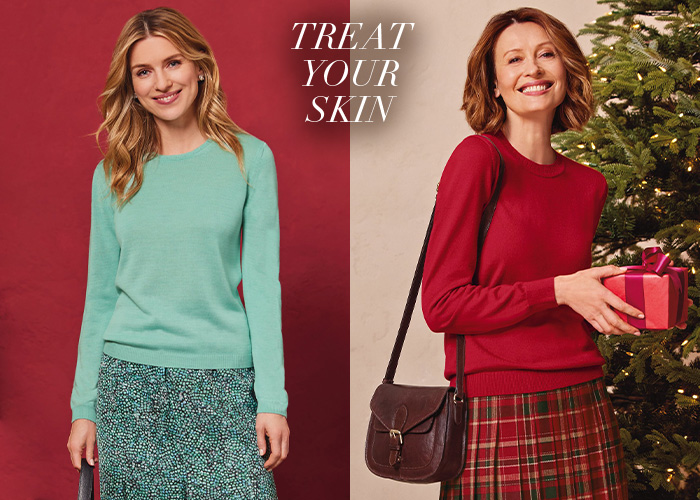 Our Pointelle Trim Tops are specifically designed for everyday wearing. The soft knit of these pieces ensures that it's kind to the skin and comfortable, so it can be worn all day long. The lighter weight of these pieces allows breathability and body temperature control. Style the red version for a classic Christmas look and the duck egg for a fresher approach to a casual outfit.
Longline Lambswool Cardigan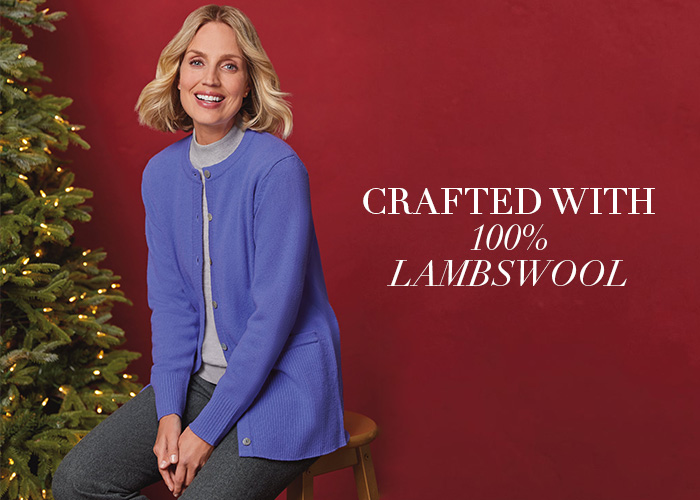 Our Longline Lambswool Cardigan is beautifully knitted with intricate contemporary styling for a modern yet timeless look. Made to last a lifetime, this soft 100% lambswool guarantees a warming and comfortable piece that will become your best friend throughout the winter. Turn to this garment when you're in need of an extra layer or a pop of colour with the stunning lilac shade, guaranteed to elevate each look.
Sparkle Styling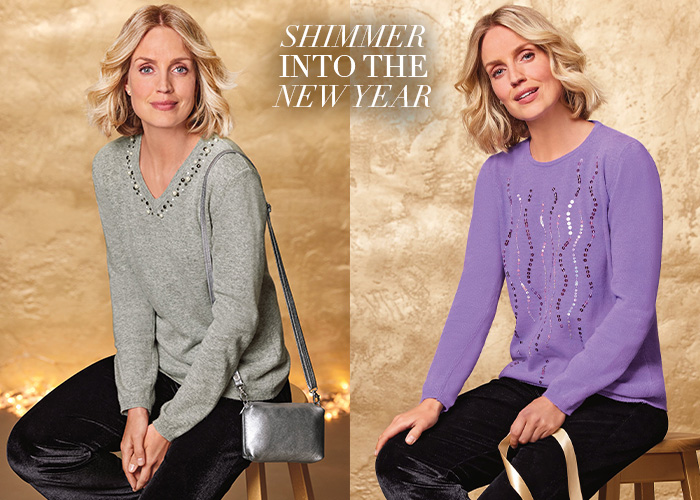 Christmas is all about injecting a little sparkle into your looks. In a subtle shade of Grey Melange, our Italian Beaded V-Neck Jumper places a festive spin on an essential item. While this piece could be teamed with even a simple pair of jeans, we adore the style of this with our Velvet Trousers, to maintain the Christmas look. For a splash of colour, turn to our Sequin Crewneck for a seasonal outfit; The waterfall of iridescent sequins truly makes this piece perfect for the festive period.
Chevron Knit Jumper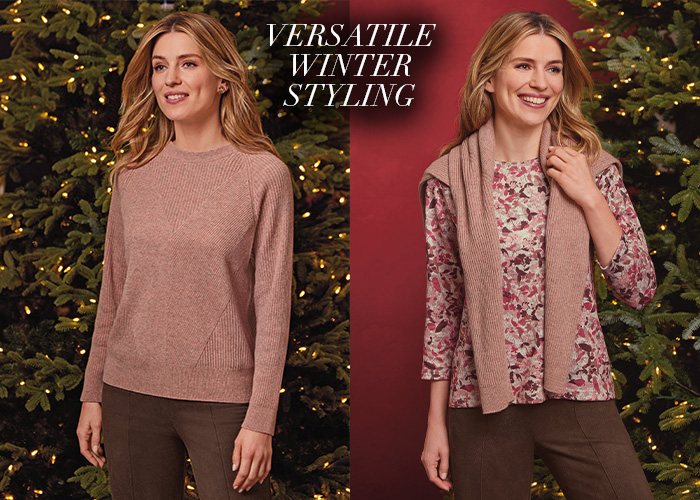 Everybody needs a trusty jumper as the temperatures fall, and one of our favourite pieces from our Christmas Issue 2022, is our Chevron Knit Jumper. The all over rib knit ensures that this piece is unique, while the elegant shade of Pink Melange guarantees that this piece looks polished whether it's in the house or out and about.
Let us know in the comments below, your favourite item in this week's journal…