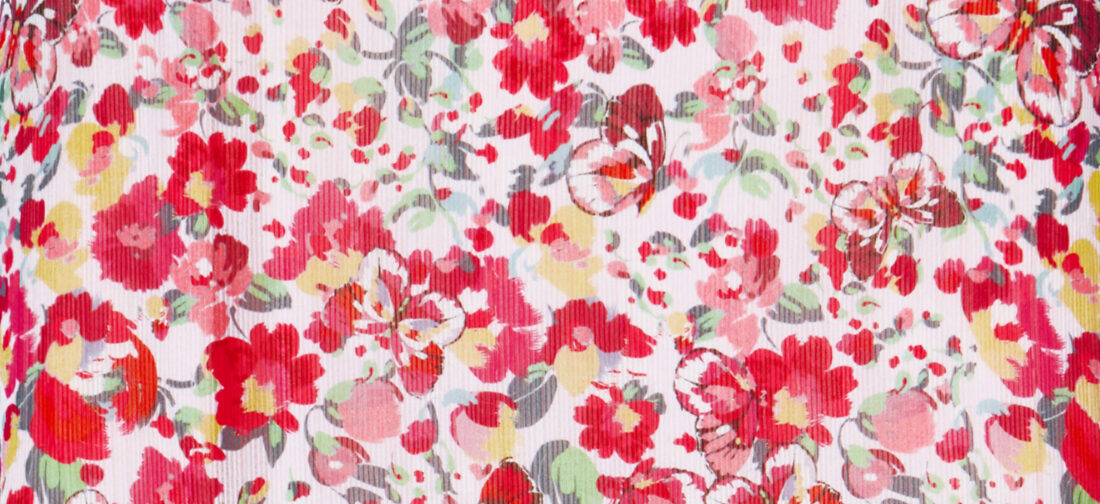 Scarves are perfect for layering; they are great decorative and functional accessories to wear throughout the year. Our elegant selection of versatile scarves comes in many designs, colours, sizes, and fabrics. Scarves can beautifully add the finishing touch to dress up an outfit or to keep you warm. They can be made in a variety of different materials such as wool, linen, silk or cotton. Our scarves can also be styled as a belt, tied around your bag handle or simply draped over your shoulders. Discover our latest scarves collection, with lovely unique details that set them apart from any others.
Italian Scarf
In a soft and drapey fabric, this gorgeous scarf is made in a cotton and modal blend. It is woven for us in Italy with an abstract floral design in various textured weave patterns. The rust colour of the scarf beautifully complements our textured jacket and pull-on trousers. This scarf is finished with short eyelash fringes in a gorgeous unique colour.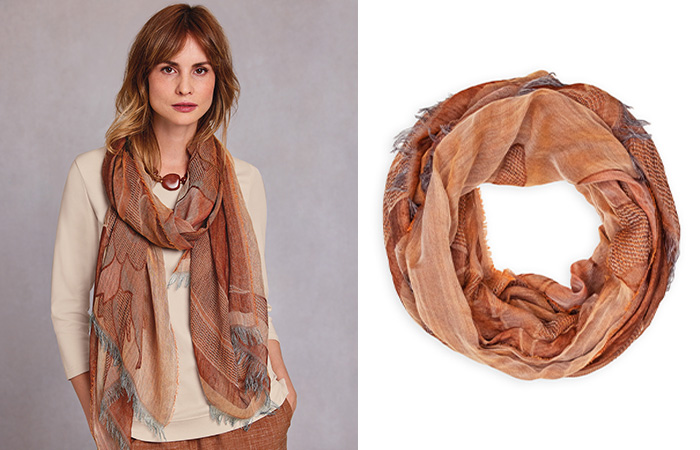 Chiffon Scarf
For a lovely colourful and lighter piece to brighten your day, opt for our raspberry-coloured scarf with narrow satin stitch edges. This pretty chiffon scarf featuring beautiful vibrant flowers in various colours will add an interesting touch to a plain outfit.
Ombre Scarf
This beautiful and luxurious scarf features an ombre shading effect with a subtle line design. Our fabulous scarf in gorgeous red tones is the ideal way to introduce colour to outfits. Woven for us in Italy and designed with a crinkle effect, it is finished with white fringed ends for contrast adding just the right amount of detail. This scarf combines the soft drape of modal with the natural feel of cotton.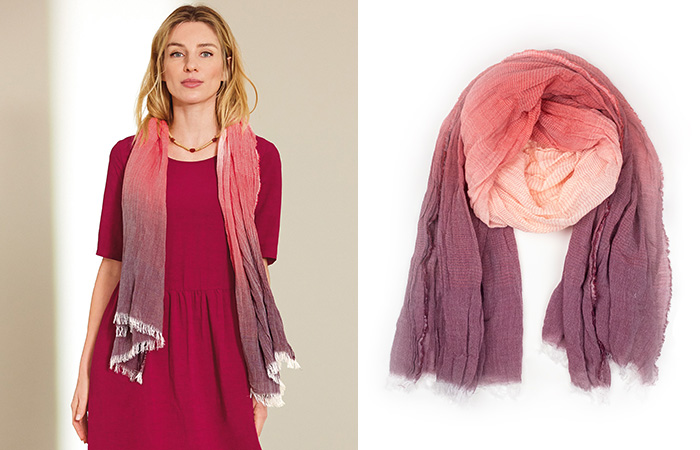 Geometric Print Scarf
In a charming emerald green, white and navy colour, this contemporary scarf in Italian printed crepe-de-chine is finished with a geometric design. It can be styled in many ways, including around the neck, tied to bags or worn in the hair, bringing a playful feel to your everyday look.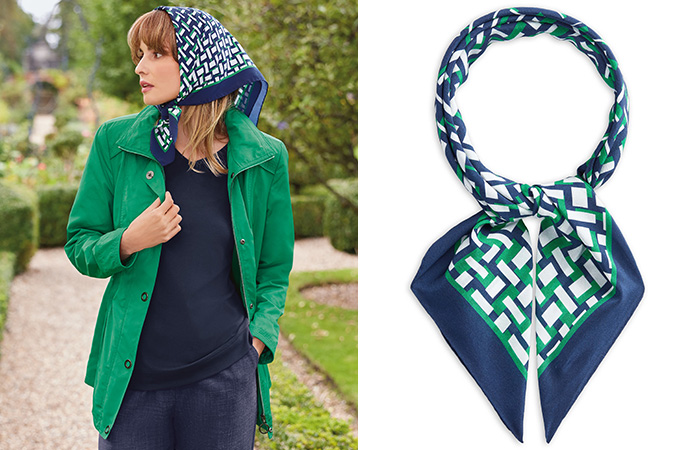 Jersey Scarf
This comforting double-sided jersey scarf is a perfect finishing piece, keeping your neck warm on chilly days. The blue, white and brown colours in this scarf will match with most of the existing pieces in your wardrobe.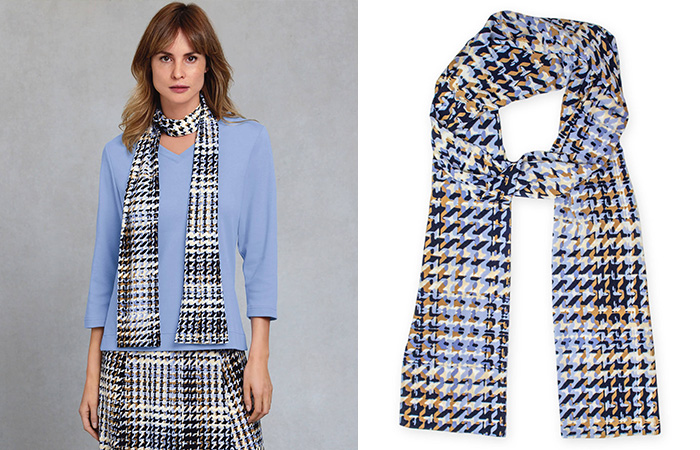 Cotton Blend Scarf
If you're looking for a classic combination of warmth while being lightweight, our gorgeous cotton and linen blend scarf will be a wonderful choice. This stunning piece will add a luxurious finishing touch to your outfits. It is woven in a natural colour with broad bands of seascape blues and finished with narrow fringed ends.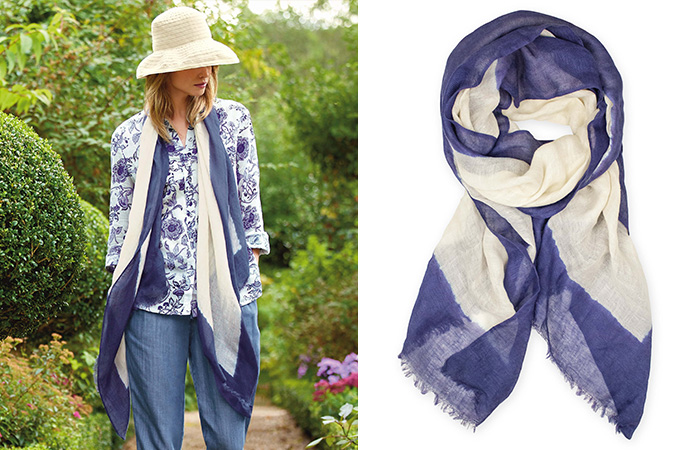 Which is your favourite scarf from our latest collection? Let us know in the comments below...