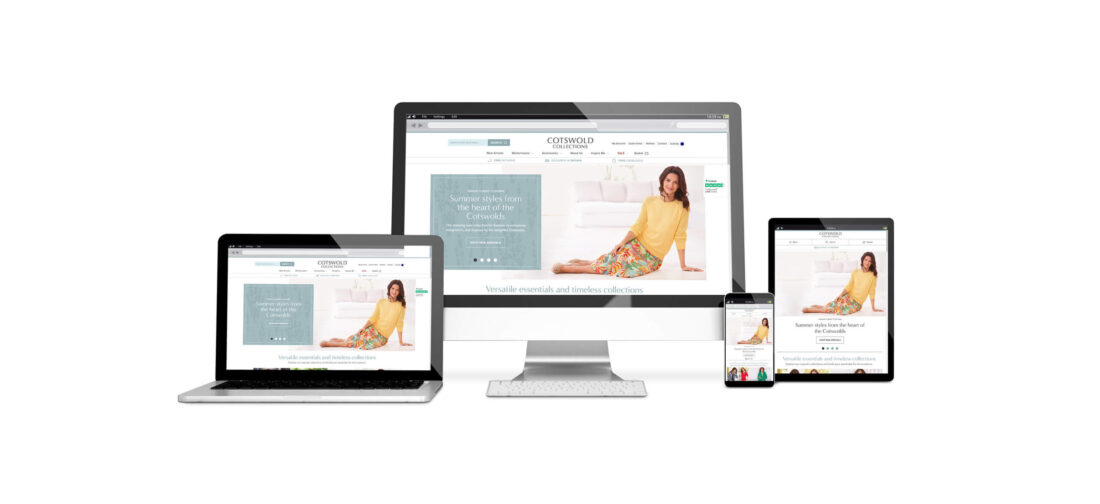 We are delighted to announce the launch of our new website! Created with you in mind we have designed an effortless and enjoyable online shopping experience.
New easier to navigate and clearer appearance
We hope you enjoy the new, refreshed, appearance to the Cotswold Collections website. Our newly improved menu structure shows product categories clearly, allowing you to choose what you want to look at, such as tops or T-Shirts, simply via 'Shop by product'.
If you're not sure what you're looking for and are wanting a little inspiration, you can 'Shop by Style' right away from the main menu, which will show you garments suited to that style or event, such as 'Staying In'.
2. Larger product images and enhanced product videos
We have also introduced larger product images for you to effortlessly browse our garments along with the option to watch a short video on many of our product pages.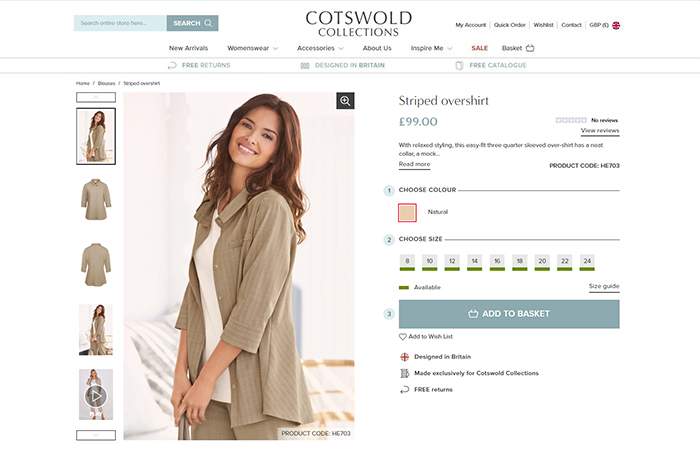 3. 4 step check out process

Our new checkout has four simple steps with helpful tips to guide you through from basket to delivery, payment and confirmation. You will be able to systematically work through each of these steps and review all your order information in one place.
From our product pages, after you've selected your colour/size and clicked 'Add to Basket', an option to continue shopping or view basket, with a summary of basket contents will appear. If you are editing the order such as adding another quantity, please click on the update basket button to save the details. After you are happy with the basket contents, click on the secure checkout button which will give you the option to sign in/register or checkout as a guest.
4. Inspire me section
Discover our new 'inspire me' section for the latest seasonal trends and style advice. This section contains our journal, lookbooks and collections pages with fresh new content throughout the year to keep you in touch with all the latest trends. The weekly journal allows you to view all of our latest blog pieces, written by us every week.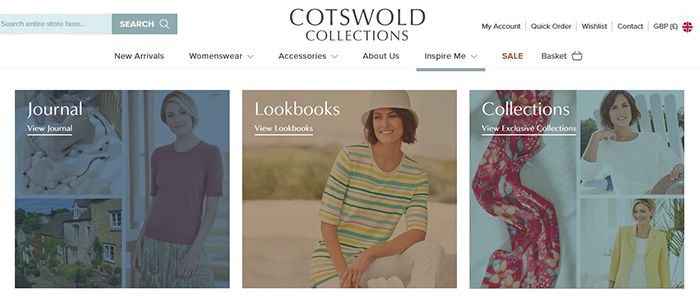 Our new exclusive collections page is home to our favourite garment selects for that season's events or trends. Visit the collections to shop these styles such as the essential edit, or home comforts.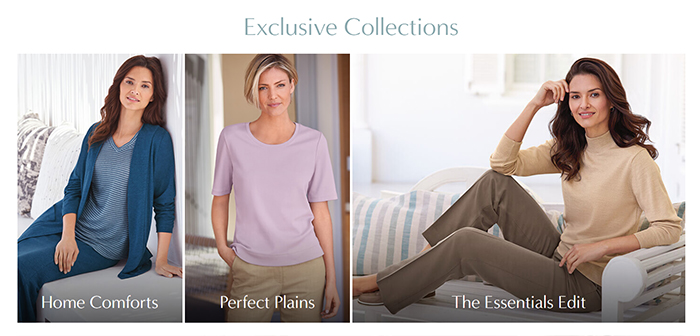 Additionally, we have created a lookbooks page where you can discover ideas on how to style outfits from head to toe. If you find an outfit you like, you can browse and shop each of the products directly from the lookbook page.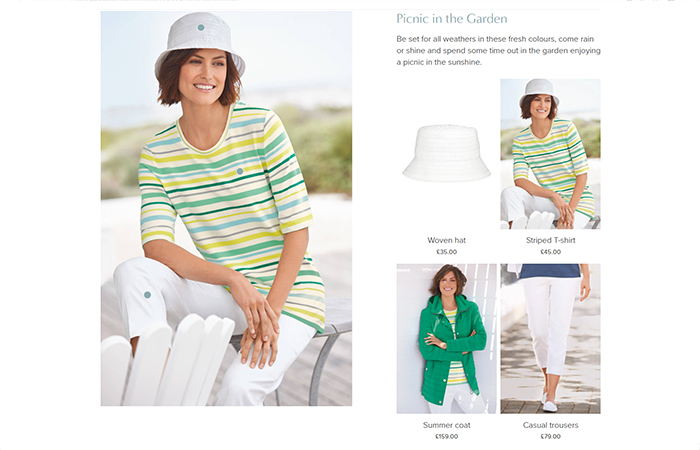 5. New and exciting Wish list feature *
Our new wish list feature allows you to create a saved list of your favourite products, therefore, you can revisit them all in one place. To use this exciting new feature, simply find an item you would like to add to your wish list and click the 'Add to Wish List' button which can be found under 'Add to basket' on a product page.

You can return any time to view and edit your list of products, and if you wish to purchase the items, you can do this directly from the wish list as well by clicking 'Add all to basket' button found just below the garments.
*Please note to use this feature you must be logged in to your Cotswold Collections account.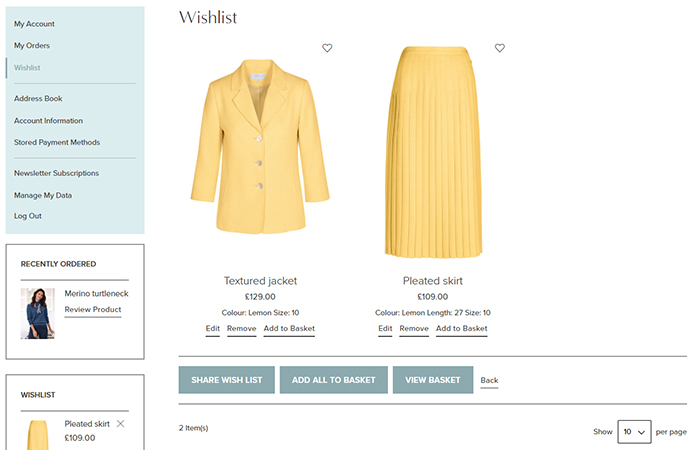 Visit our new website and we'd love to know your thoughts. We've designed this around you and we really appreciate any feedback you may have.