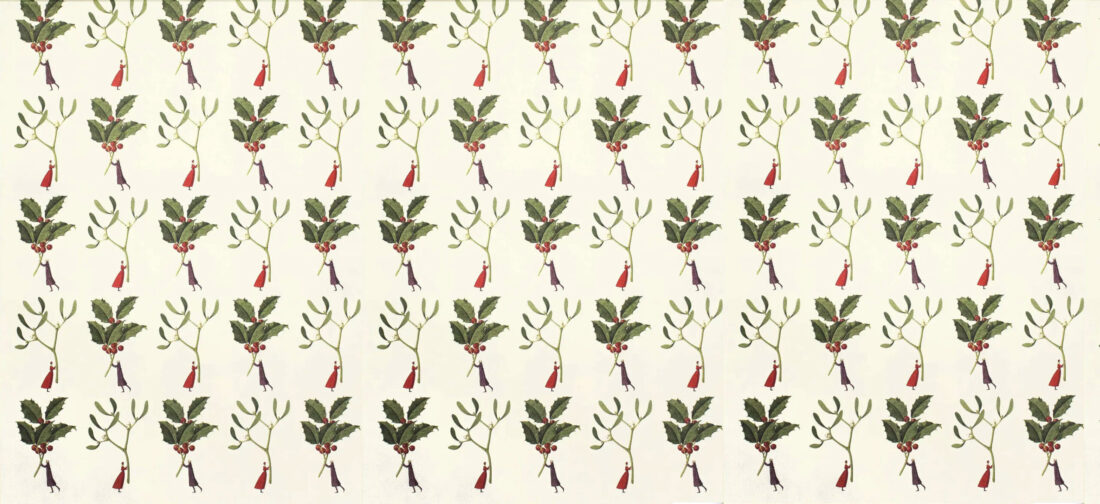 Welcome to our new Creative Women Series, where we will be featuring inspiring women we work with when designing our collections. In the first of our new series, we will be introducing our partnership with Laura Stoddart. We are thrilled to be offering you a selection of gorgeous pieces from Laura as part of our Christmas gift collection. Join with us in supporting this local business by investing in our stunning pieces from our gift range to give to your friends and loved ones.
Connect with us to explore Laura Stoddart's beautiful pieces and the story behind the brand we have been working with for four years.
Laura Stoddart is an award-winning British illustrator, creator and designer, who grew up in rural Cheshire. She always aspired to be an illustrator and started her studies at Brighton University and then the Royal College of Art. Laura's career path developed from designing a collection of the 1996 Christmas stamps for Royal Mail and is known to be the youngest professional artist to have ever designed a set. She has also worked for brands such as Crabtree & Evelyn, Unicef, Gardens Illustrated and Portmeirion.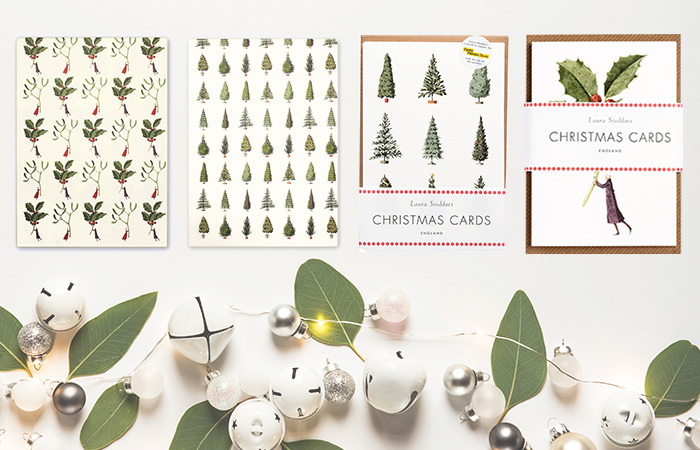 With her broad knowledge in design and illustration, Laura launched her own collection of home, stationery and giftware in 2016. Laura's lovely illustrations are also revealed in her unique cards and art prints. These wonderful products are entirely designed and made in England using the finest sustainable materials including compostable biofilms and FSC paper. Laura beautifully represents nature through her stunning creations and takes part in her favourite event of the year, RHS Chelsea Flower Show, to display her artwork with this year, shown virtually.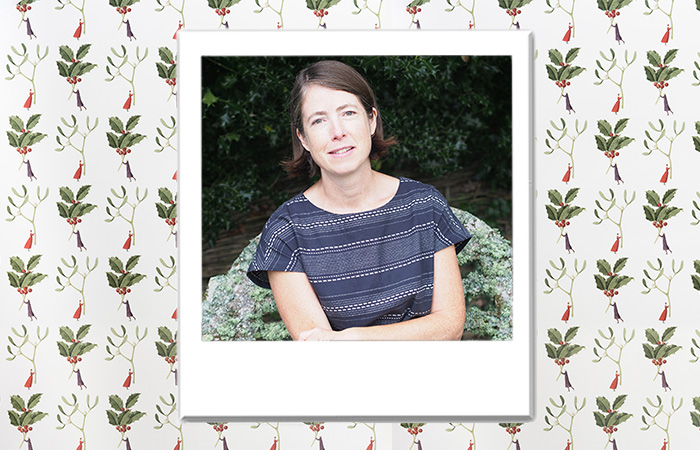 We wanted to know more about her brand, so we asked Laura a few questions below.
What inspires you with your designs?
In no particular order, my home and garden, early botanical illustration, interiors magazines, Vogue, my mother, Early Renaissance paintings, collections of objects, photographs from the thirties and forties, nature.
What inspired you to start Laura Stoddart?
I had a break from being a free-lance illustrator to have my two children and when I returned I decided that I needed more creative control over my work and because I had less time and I paint slowly each piece of work needed to work quite hard. Having produced cards, paper products and china for other companies, it seemed like a good place to start. Little did I realise what starting and running your own business entailed! I have learnt a lot about my strengths and weaknesses and after five years am finally in the very wonderful position of working with a fabulous team of girls who enable me to do what I do best.
A little background about you?
I was born in Liverpool and grew up in rural Cheshire. I am a third-generation illustrator, my mother and great-aunt were both illustrators before me. I studied at Brighton University and the Royal College of Art. My first commission was Christmas stamps for the Royal Mail. I have been very lucky in my career and have thoroughly enjoyed working for companies and organisations such as Gardens Illustrated, Crabtree and Evelyn, the National Trust, Roger la Borde, Kate Spade, Portmerion, Hester and Cook and Unicef. I have lived and worked on the Somerset Devon borders for the past thirteen years. I am married to an artist called Jonathan Delafield Cook and I am the very proud owner of two Bedlington Terriers.
Laura Stoddart Collection
Discover our gorgeous selection of gifts by Laura Stoddart. From delightful Christmas scenes and tree design on responsibly sourced cards, to excellent quality wrapping paper, made with materials from responsible sources. The elegant cards are in a pack of ten with envelopes.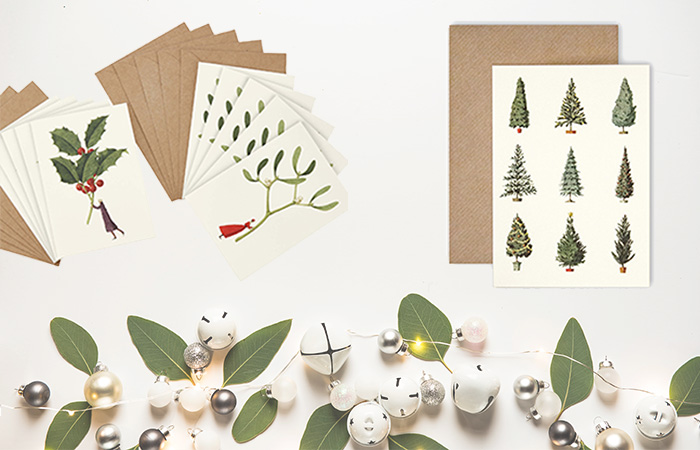 The wrapping paper is sold in a pack of five sheets of the same design. Choose from Christmas Trees or Mistletoe and Holly.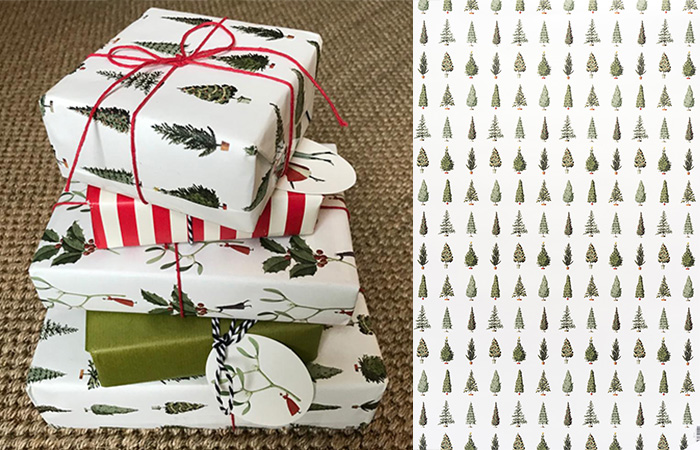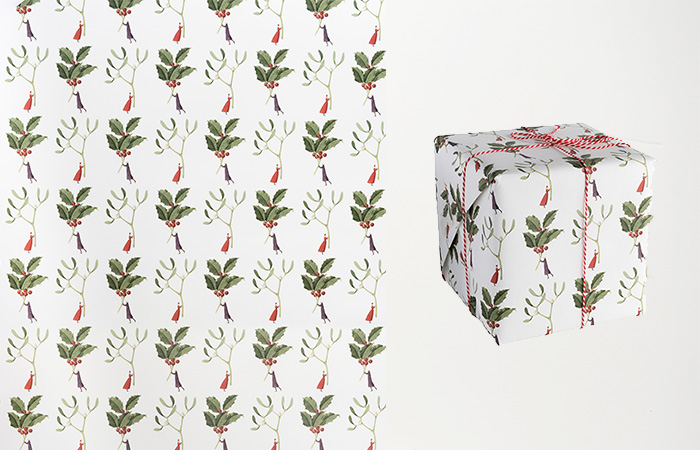 Keep an eye out for the rest of our inspiring women series.
For more interesting updates and special offers, sign up for our email newsletters here >