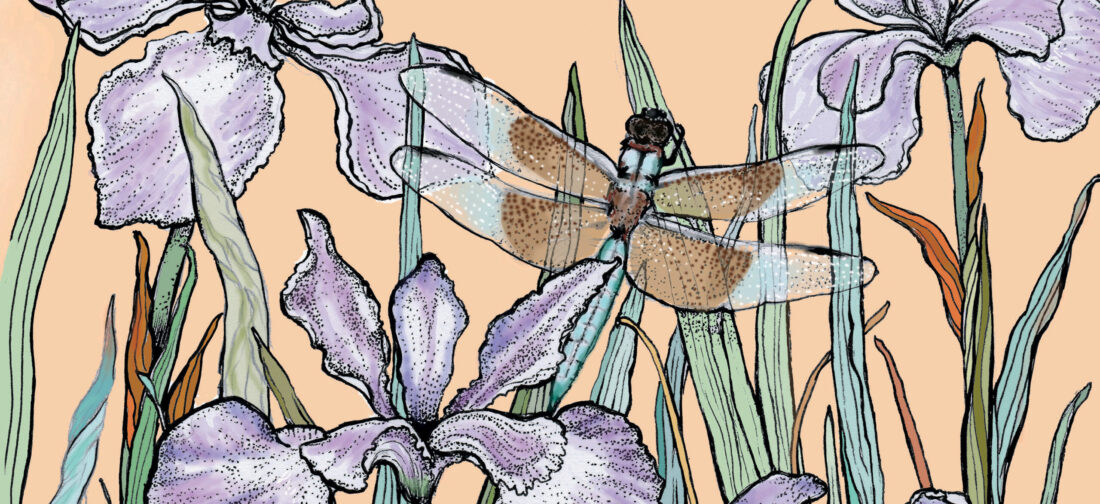 This is the second article in our new Creative Women Series, featuring inspiring women we work with when designing our collections. This month we will be introducing our partnership with Fay's Studio. We are delighted to have been working in a partnership with Fay for three years to bring you a selection of lovely cards as part of our gifts collection. Join with us in supporting this local business by investing in their fabulous cards to give to your friends and loved ones.
Discover more about Fay's Studio's beautiful pieces and the story behind the brand.
Fay's Studio was founded in 2009 by owner and wildlife illustrator Fay Miladowska. Fay grew up in rural Gloucestershire, near the banks of the River Severn and the Wetlands at Slimbridge, her interest of waterbirds, farm animals and other creatures began at an incredibly early age. Fay creates gorgeous high-quality hand-illustrated greeting cards, capturing her love of the planet's flora and fauna. She uses the stunning pointillist technique which usually takes her three days to finish just one illustration before the colour is added. The procedure requires utilising different sized nibs ranging from 0.05 to 0.5mm using the pens to build up shape, form and texture which gives the illustrations a 3D effect. All cards are designed and made in the UK, from her studio based in Lichfield, Staffordshire.
At the age of 25, Fay was struggling to manage her existing job because of the complications of living with chronic illness. She began her new journey by applying her BA Honours degree in Illustration from the Arts Institute at Bournemouth and completing The Prince's Trust Business Enterprise Programme and established her Illustration Studio and launched her own business. Fay has been using pen and ink techniques for 20 years and has worked with brands such as Hallmark, Liberty, English Heritage, Highgrove and her cards have been showcased in the windows at Harrods. Fay's Studio has also been featured in many popular publications including Hello!, The English Home Magazine and Daily Mail. Fay has sold her greeting cards all over the world from the UK to Japan, Germany, Lithuania, Norway, France, Switzerland, New Zealand and Australia.
We wanted to know more about Fay's Studio, so we asked Fay about the inspiration behind her designs.
I find my inspiration from long walks taken with my dog, Sidney, and often return home to my studio with a plethora of ideas ready to put onto paper. I can be working on Winter or Summer designs at any given time, I gradually build up my range often through suggestions from customers or trends which are breaking through.

Over the past decade, I have worked with dream clients on many special orders and commissions. My first milestone came just 3 months after launch when Paperchase placed their first order. I never could have imagined that I would one day see my illustrations on the shelves of so many well-known retailers in the UK and overseas and find myself quite so busy and fortunate to love a job which was created out of a very challenging time.
Fay's Studio Collection
Discover our beautiful selection of bespoke boxes of cards designed by Fay's Studio over the last three years as part of our Christmas gift collections below. The stunning cards are made and printed with environmentally friendly materials. In 2018, we began our partnership with Fay's Studio with the release of delightful bird illustrations.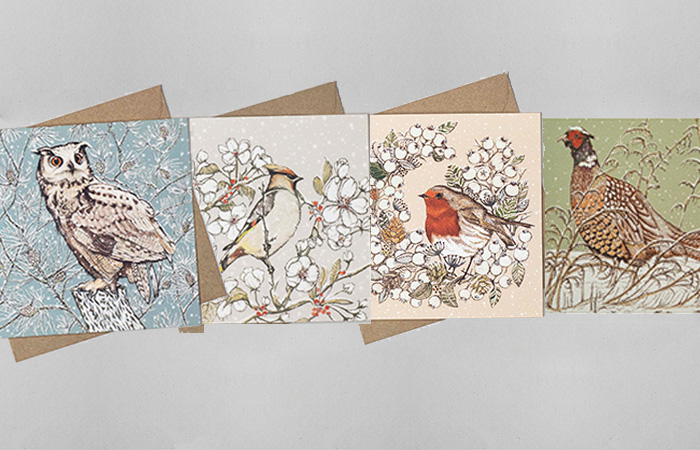 With great success from the first release, last year we launched the magical illustrations of hedgerow creatures including the Hare, Pheasant, Fox and Badger in a beautiful British Wildlife box pack.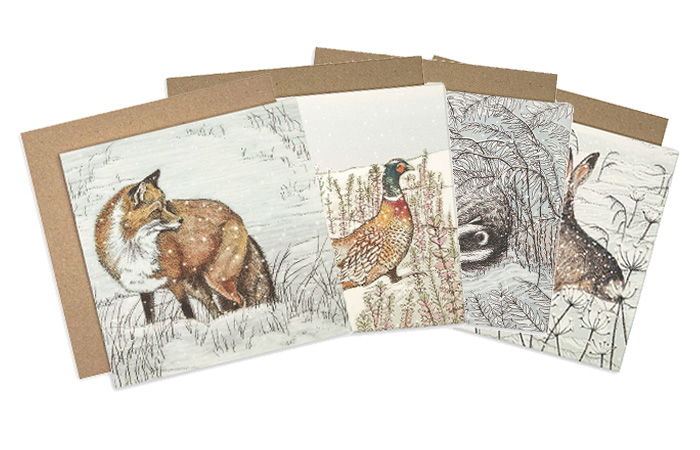 This year, we launched the enchanting illustrations of garden flowers and insects including dragonfly, poppies, ladybird and bee designs.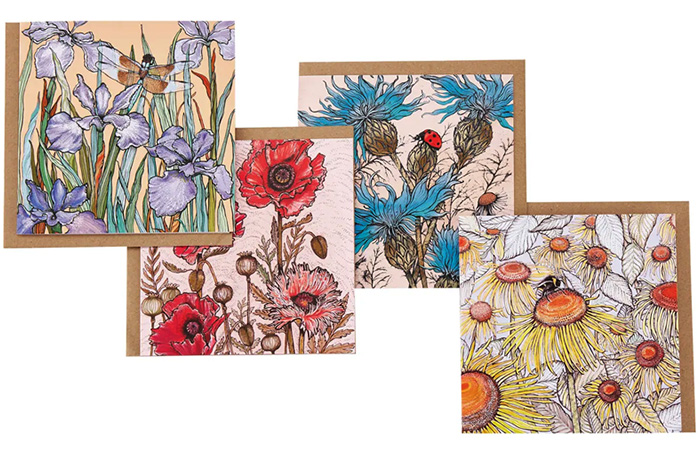 Fay says "It's lovely to know customers respond well to something you put your everything into".
Take a look at our previous creative women series on Laura Stoddard and keep an eye out for the rest of our inspiring women series.
Which of Fay's designs is your favourite? Let us know in the comments.