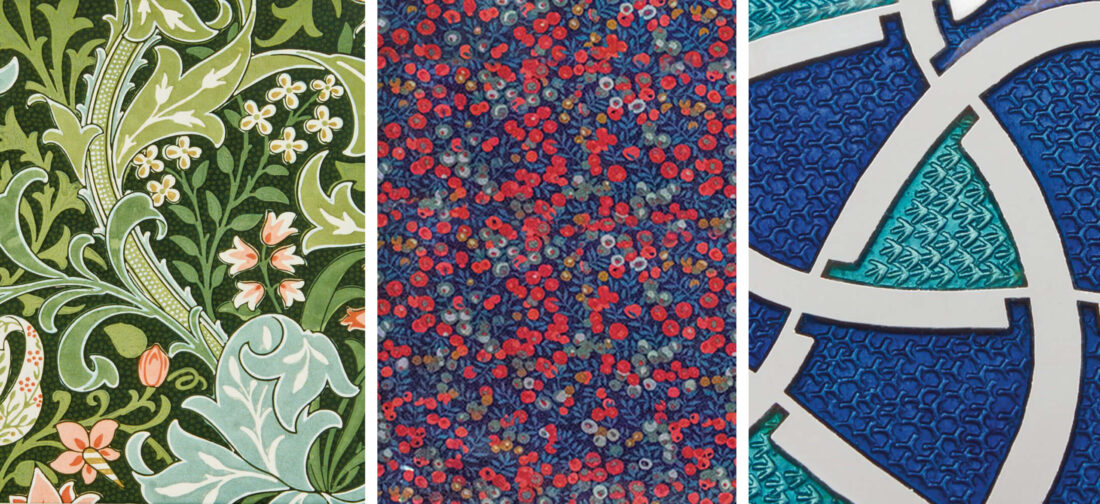 Our Christmas collection embraces a beautiful selection of stunning designs inspired by well-known British designers such as William Morris, Archibald Knox and current textile designer, Alice Caroline. Celebrate and support these British designers with us by investing in our must-have timeless and versatile pieces in striking colours. These lovely collections will also make the perfect presents to give to your friends and loved ones this Christmas.
Take a look at the charming pieces below.
William Morris Designs
William Morris was a British designer, novelist, poet, painter and the founder of the Arts and Crafts Movement. He was also most known for revolutionising traditional textile art and his work with Liberty of London. His designs were inspired by nature, which are showcased throughout his textile designs. His greatest well-known prints including the Willow, Golden Lily Green and the Strawberry Thief. They continue to be recognised in cushions, wallpapers and curtains in many homes throughout the UK.
Our Christmas collection includes a variety of gift items, made for us in the UK and inspired by William Morris's Golden Lily design. This pretty print is featured on a glasses case with printed cloth, address book, cushion tray, compact mirror and pillbox., offering a wide choice of gifts to suit everyone.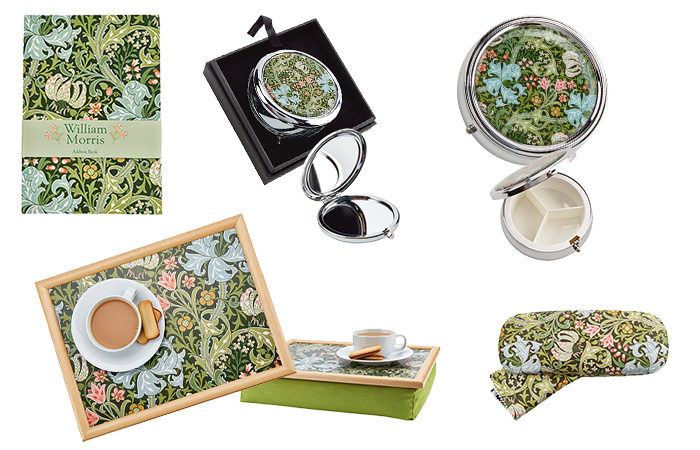 Our Blackthorn trellis silk-blend scarf is designed in England with the archive designs from The William Morris Gallery. This sumptuous wool and silk-blend scarf feature inspirations from the Blackthorn Trellis, Evenlode, Larkspear and Seaweed patterns. This elegant scarf will beautifully complete your outfits.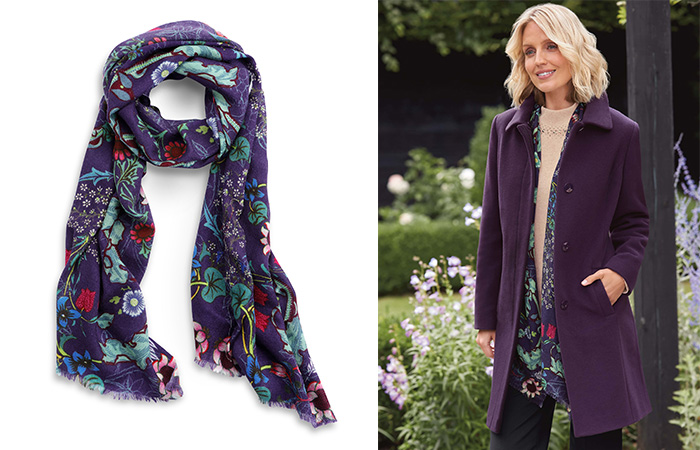 Archibald Knox Collection
Our gifts collection contains pieces based on a design by leading British Art Noveau and Manx designer of Scottish descent, Archibald Knox. His designs were shown through wallpaper to jewellery; however, his most celebrated work was for his designs for Liberty of London, such as the Cymric silver range and Tudric pewter range. Knox's innovative and creative work connected with the Arts and Crafts Movement, Modernism, Celtic Revival and Art Nouveau. Simple symbolic lines in his Celtic art designs have inspired our design range. They include our enamelled and rhodium-plated Celtic Knox brooch and necklace in beautiful aquatic colours. These fabulous pieces will add a luxurious feel to any ensemble.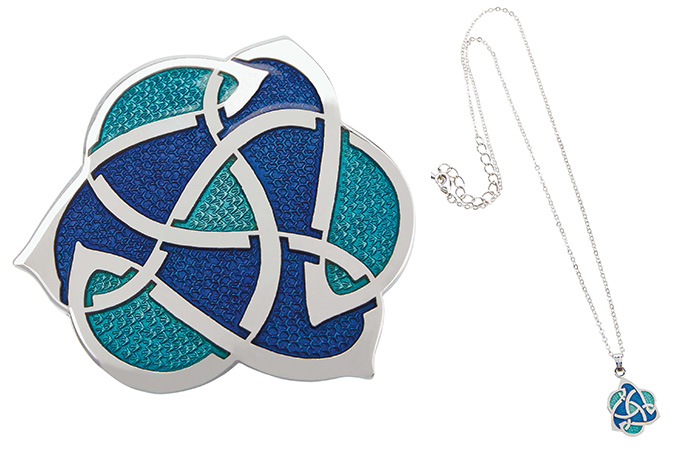 Alice Caroline Collection
We've collaborated with current textile designer, Alice Caroline to bring you a lovely collection of gifts in a striking Liberty print. Working from her thatched barn, nestled in a quaint Cotswold village, Alice Caroline's owner Alice Garett creates using a gorgeous array of seasonal Liberty of London prints in stunning colours. Alice has had rather an unusual career, having completed a PhD in Cancer Genetics and then moved away from scientific research to establish Alice Caroline in 2012. The inspiration to start her textile business originated from her continuing love of vibrant Liberty prints. Alice Caroline products are all made in the UK and display the best of British design, from modern botanicals to classic William Morris prints.
Our Liberty of London collection, featuring a proofed coated version of the Wiltshire 40th anniversary print, is made for us in the Cotswolds by Alice Caroline. They include a hot water bottle, washbag, shower cap, shopper, cosmetic bag and eye mask. The striking print celebrates the 40th birthday of Liberty classic prints in new colourways.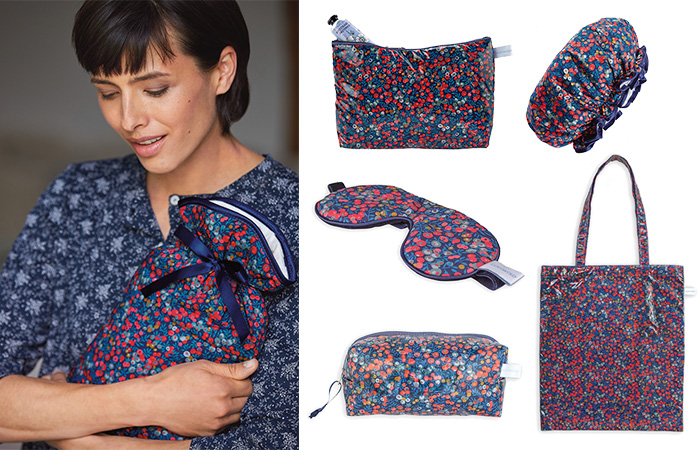 We'd love to know which is your favourite piece from our gorgeous selection of accessories and gifts. Let us know by leaving a comment in the box below.
For more interesting updates and special offers, sign up for our email newsletters here >