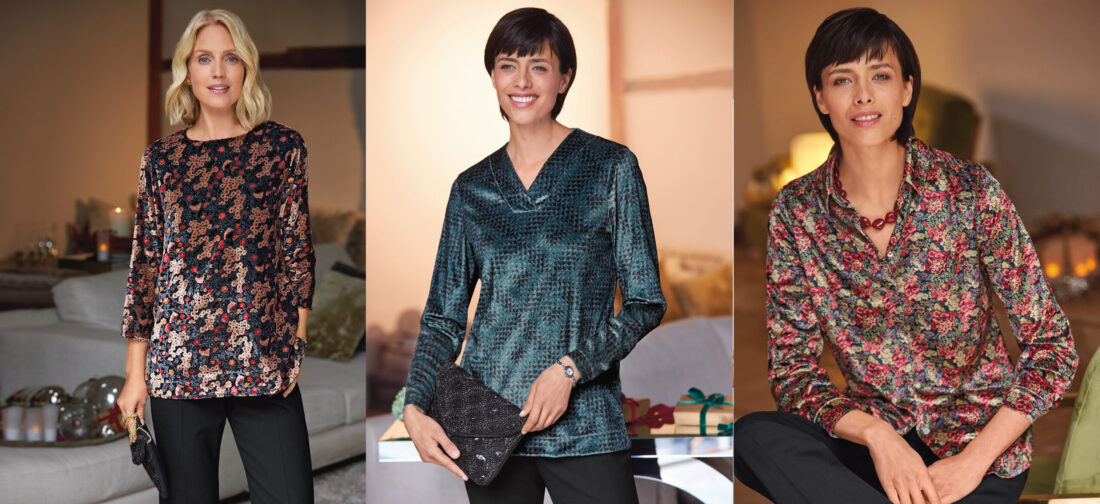 It's beginning to look a lot like devoré and velour season! Our Christmas collection features gorgeous pieces in lovely patterns and jewel tones. These beautiful ensembles, in classic festive fabrics, can elevate and add a touch of glamour to any of your looks. We have put together a style guide to help you discover the different ways to wear these delightful and comfortable pieces. These stunning favourites are perfect for relaxed, elegant dressing throughout the colder seasons for any occasion.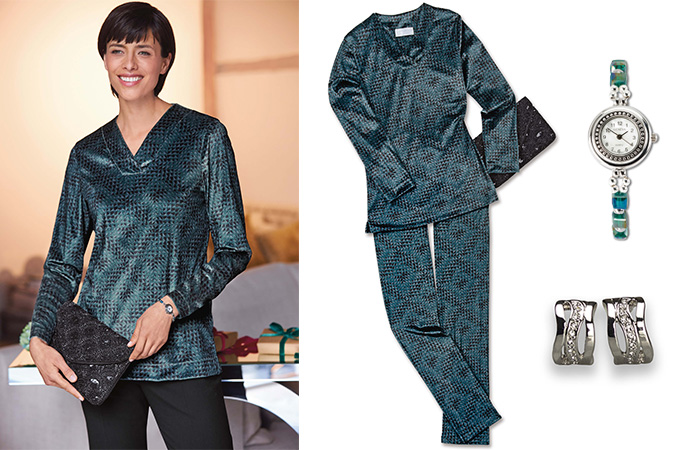 With a geometric print, our V-neck top worn with our matching printed velour trousers and gorgeous half-hoop earrings offers versatile relaxed dressing. For a sumptuous evening look, pair our fabulous top with our classic black trousers, beaded evening bag and crystal bead magnetic watch.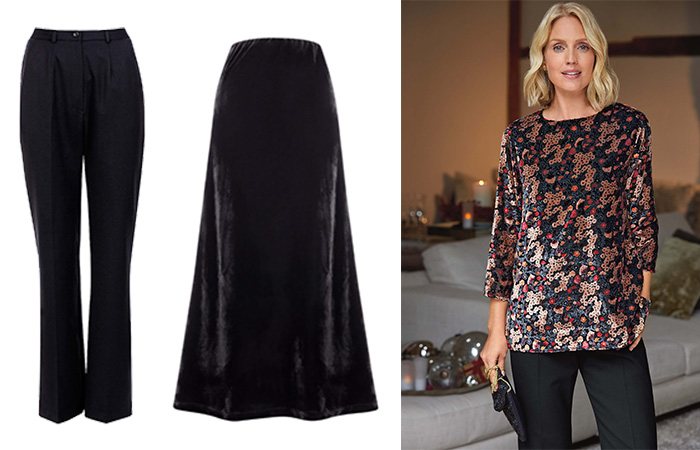 With a luxurious sheen, our elegant devoré tunic featuring a floral design in warm firelight colours can be worn in two ways. Pair it with our classic black trousers or tucked in with our velvet maxi skirt and complete your outfit with our Swarovski crystal clip earrings.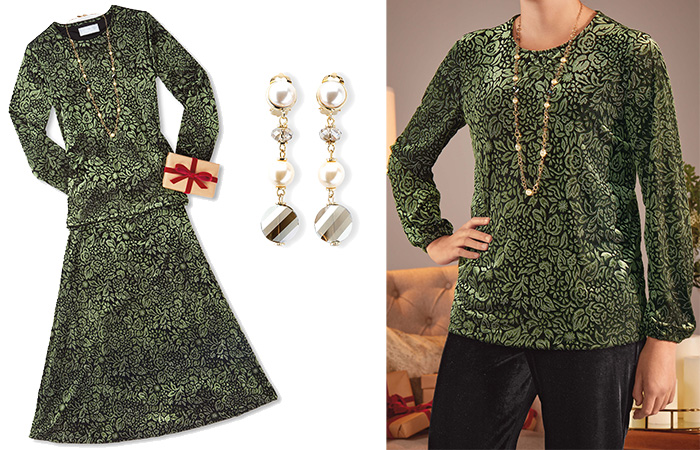 Beautifully versatile, our devoré jersey top and skirt separates, in an opulent floral and leaf design, are perfect for this season. Simply wear together for an effortless top-to-toe outfit, or pair with our velvet trousers for relaxed and elegant dressing. Add an extra touch with our statement Venetian glass and crystal drop earrings and necklace.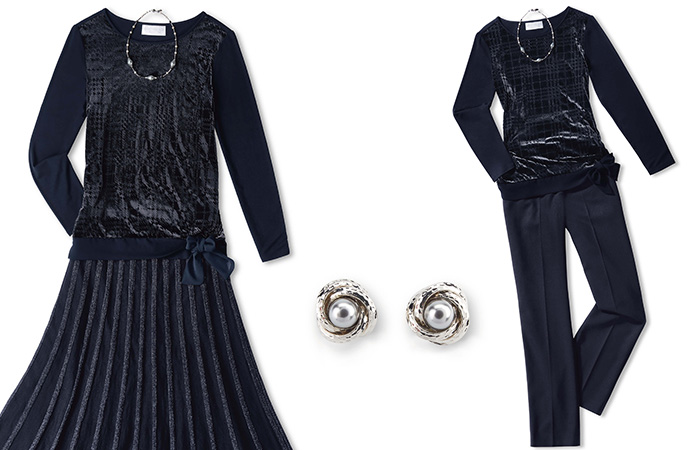 Our stunning jersey top with a feature front panel made in a fabulous devoré check design can be worn with our classic trousers or paired with our merino wool skirt. Add the finishing touch with our Venetian clip earrings and crystal bead necklace.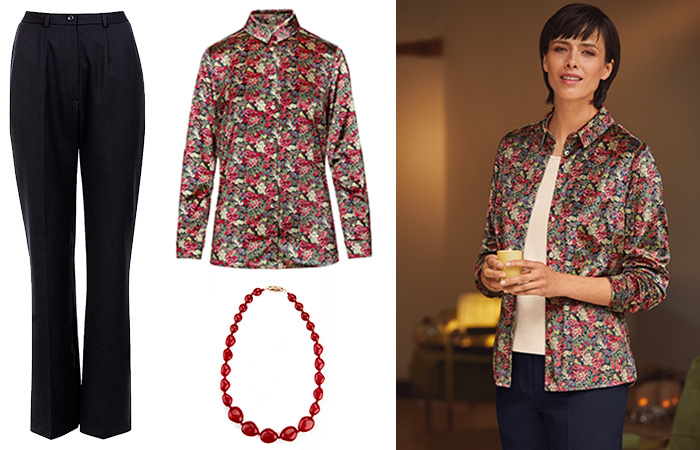 Featuring pretty floral velour with a subtle sheen, our delightful print blouse looks great tucked in or worn loose with our black trousers and Italian bead necklace for a luxurious evening look. For casual days, wear our blouse open complemented by our pima scoopneck jersey top and classic navy trousers. 
Which of our devoré or velour pieces are your favourite? Let us know in the comments.