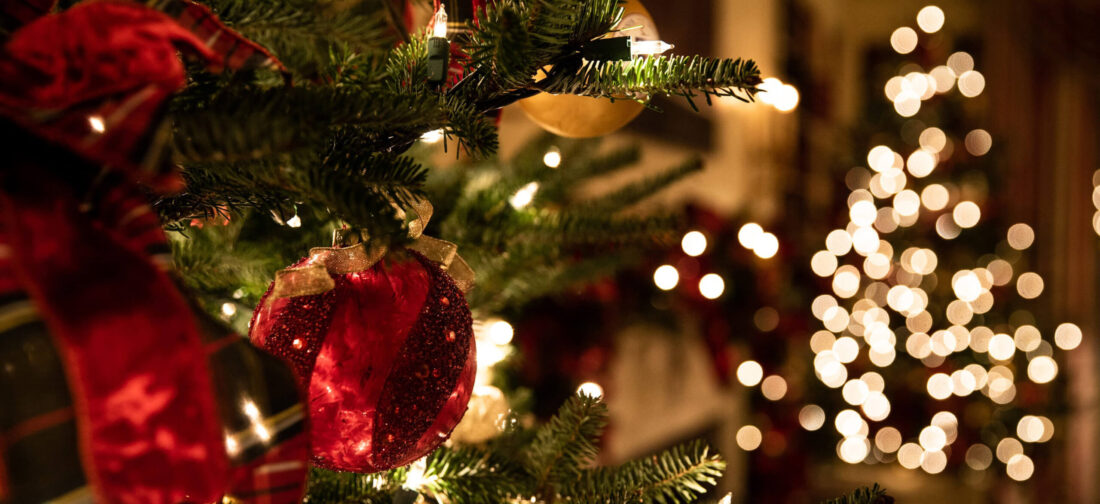 With Christmas just around the corner, it's time to put up the Christmas tree and prepare for the festive season with our yearly traditions. We have asked everyone around the office to let us in on their favourite traditions or if they will be starting new ones this year. There is no doubt Christmas will look different this year, but we can still make it full of love and joy. Whether it's decorating our houses early, spreading festive cheer while attending virtual carol singing or watching a pantomime in a drive-in show. However, you're celebrating Christmas, let us inspire you with our new and old traditions. If you're spending Christmas alone, discover our ideas to help you through the day and bring some joy.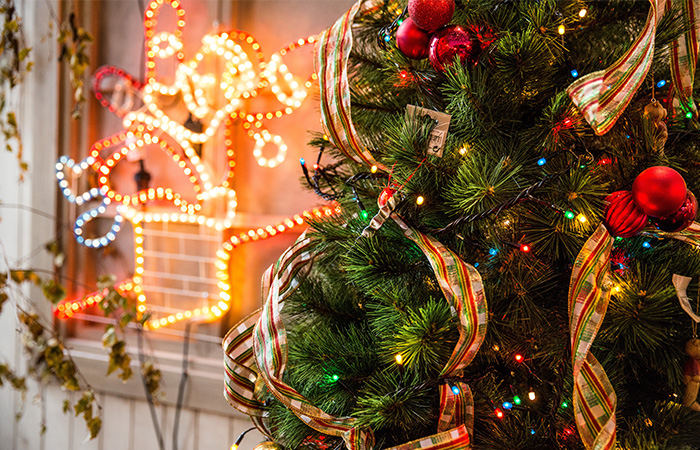 As the normal Christmas lights turn on gatherings haven't been able to happen as usual this year, my local village decided to take a bit of a different approach, ensuring the Christmas spirit was still going strong. Instead of our usual gathering and countdown for the lights around the town clock tower, word spread that for the last Friday before December we were going to have our very own Christmas lights turn on, but in a much more personal and safe way. Everyone decorated their houses and gardens with lots of Christmas lights and at 6 pm on the last Friday before December we all went to our gardens for our very own count down and Christmas light turn on! It's fair to say the streets have never looked brighter!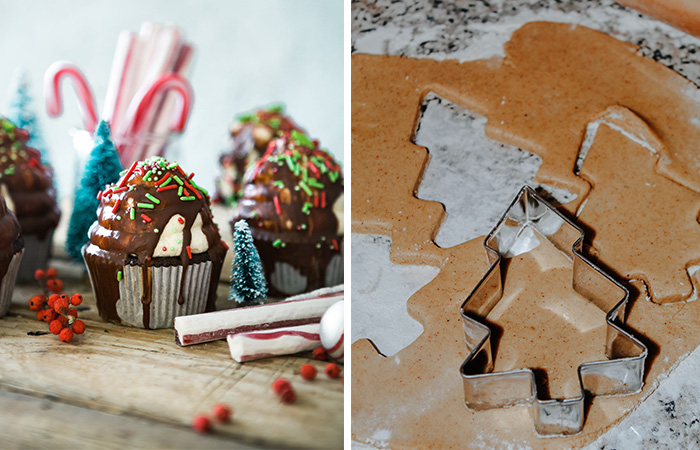 This year, a lot of us are cooking and baking at home more than ever. I have learnt new recipes such as healthy cookies, Victorian sponge cake, carrot cake, blueberry loaf and lemon drizzle. I want to continue my baking journey at home, I'm thinking of starting a new tradition with the family by baking this Christmas. Baking brings comfort and creates beautiful memories with the family. I will be connecting with loved ones and spreading the Christmas cheer by sharing those tasty photos with them. We usually watch Christmas movies from mid-December, but we have decided we will be watching Christmas movies every night until Christmas day.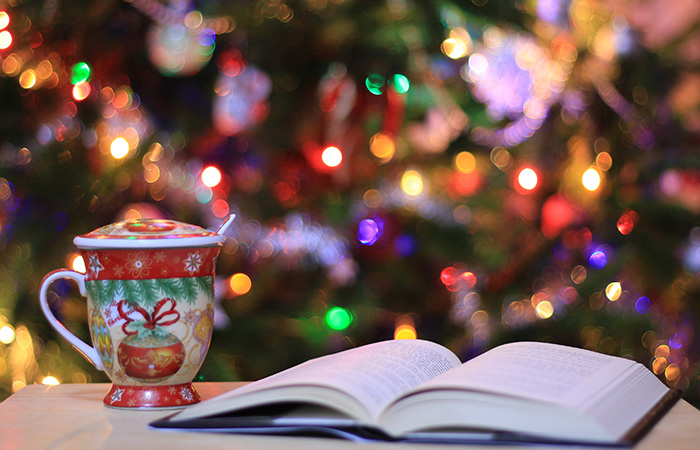 It's been a really tough year for everyone, and we've all had different experiences to deal with, so remember to be gentle with yourselves and each other and grateful for the "comfort and Joy" we still have around us. As a family we'll be welcoming back our son from his first term at University. It'll be a quiet Christmas in our own home which is unusual as we have a very big extended family, however we are as a group going to attempt a "Christmas meal on Zoom" from our dining rooms which should be interesting to see how that goes but still some traditions we will be able to continue such as chats around our roaring fire, leaving a drop of Brandy, mince pies and carrots out for Father Christmas and the Reindeers and also reading "The night before Christmas" together, no matter how old the kids get they still ask to do this."

All "Father Christmas" shopping is being done from the comfort and safety of home online and I don't know about you but it's quite nice shopping this way and popping gifts into the baskets and editing them. Although we won't be attending church for the usual Christingle and Christmas eve services, we will be joining in online so although not altogether under "one roof" we can still give thanks for what we do have and look forward to 2021 with positivity and hope.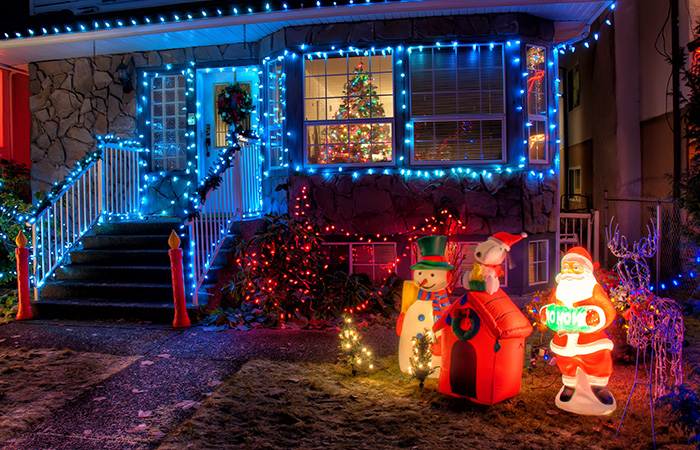 One of our favourite traditions is to watch the pantomime as a family. We were very happy when we found out that we are still able to watch the pantomime this year from the comfort of our car at a drive-in show. This will definitely bring joy into our family just before Christmas, especially after the year we've all had. With all the Christmas light switch on's being cancelled, we have been enjoying our drives, looking at the colourful lit-up houses in our neighbourhood's magical light displays.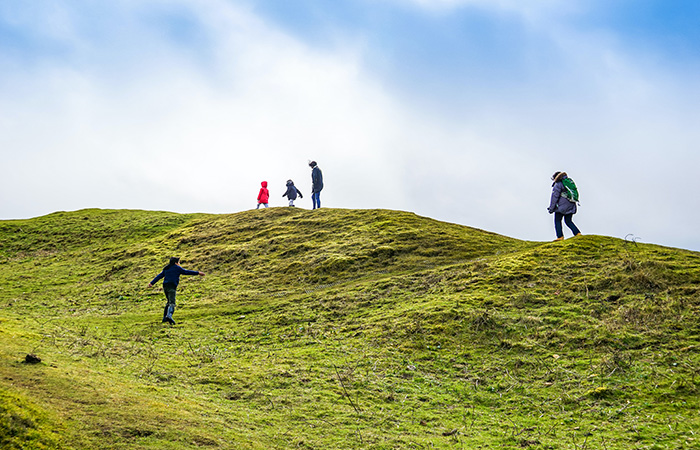 One of our family traditions is to have a lovely walk out in the countryside all wrapped up and weather permitting, to help burn off some of those extra calories we consume. This year, we hope to share this with our extended family, staying outdoors where it is safer and take the opportunity to exchange presents at the same time and maybe share a hot toddy! Although we will walk mostly through fields, I hope we will also pass through the local village to see the Christmas decorations and lights that our neighbours have put up and give them all a wave, wishing them Merry Christmas.
How to look after your well-being if you are alone on Christmas
If you're spending Christmas alone or not in the spirit to celebrate, you're not alone. This year, many of us will be celebrating Christmas without family or friends, whether by choice or circumstance, it's important to remember to be kind to yourself. We have put together a few ideas which may help you to look after yourself all day.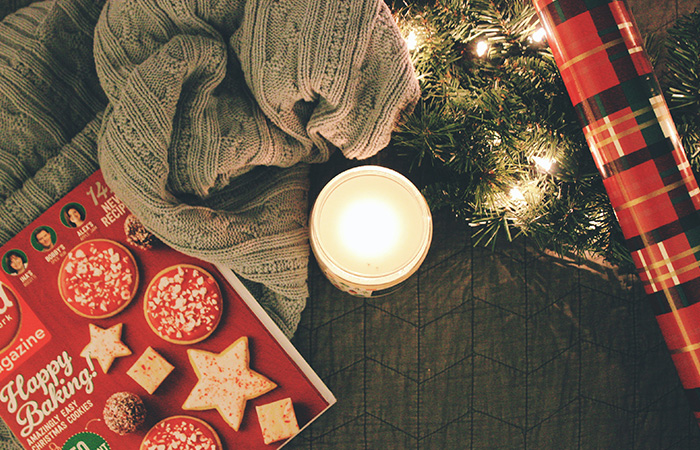 Stay connected with others as maintaining healthy relationships with people is important for your well-being. If you cannot meet up with your friends and family, you can arrange phone calls or make plans to video chat instead to stay in touch. If your home feels too quiet, put the radio on and listen to cheerful Christmas music or a podcast. Plan your day around with a list of some well-being activities such as reading, writing, colouring or completing a Christmas puzzle. During the evening, get the fire roaring, dim the lights, and throw on a festive movie to watch from your couch.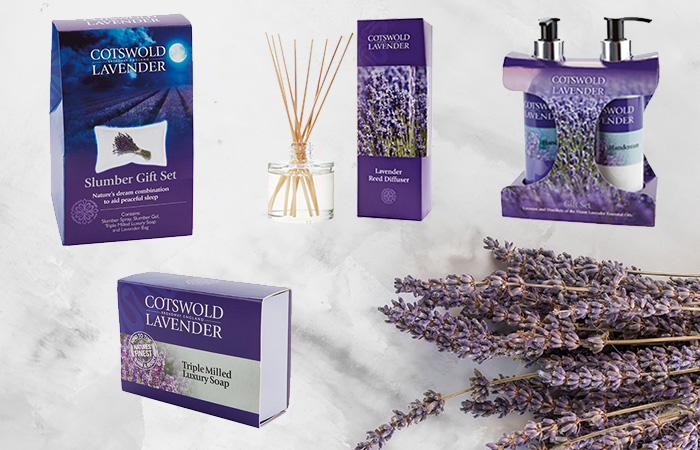 Why not indulge in a little 'me time' and pamper yourself. Enjoy an indulgent spa-style experience at home with our luxury soap including shea butter and lavender oil. Set the mood and help your mind unwind with our lavender diffuser with long-lasting fragrance. Treat yourself to a pampering skin routine with our beautiful gift set containing a hand wash and lotion in a nourishing blend of cocoa butter, sweet almond oil and lavender. Our slumber gift set includes a spray, gel for pulse points, luxury soap and lavender bag for your pillow that will help you relax and wake up feeling fresh.
We wish you a delightful Christmas that's merry and bright. What are your favourite Christmas traditions? Let us know in the comments below…