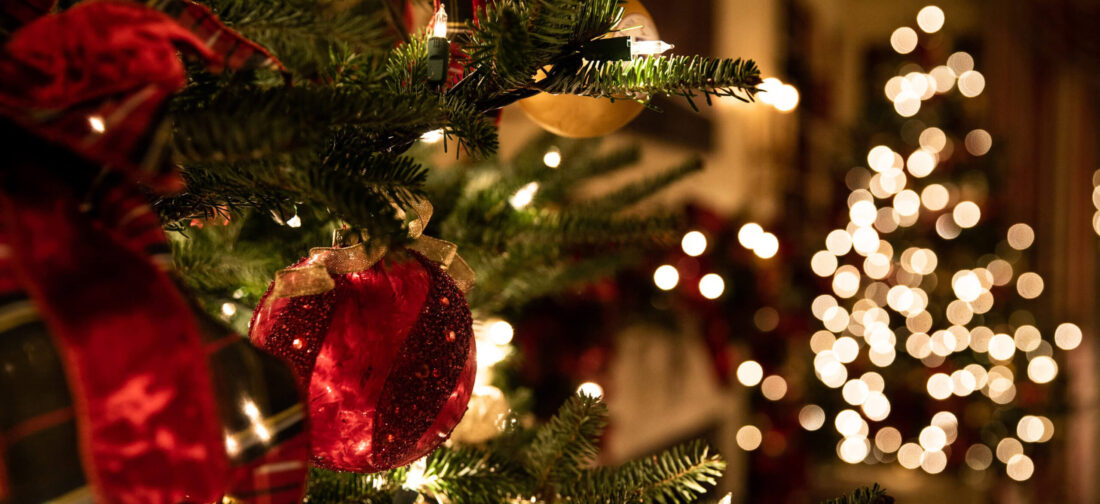 As we hurtle towards the festive season, it's time to start thinking about the perfect outfits that are a little more festive and formal for any plans you may have. We have collected some hassle-free, comfortable and warm pieces that have been exclusively designed to seamlessly stand on their own, as well as being combined with your existing wardrobe! However, you're celebrating Christmas, this season gives us all the reasons we need to dress up. Let us inspire you with our favourite outfit ideas to help you feel and look good.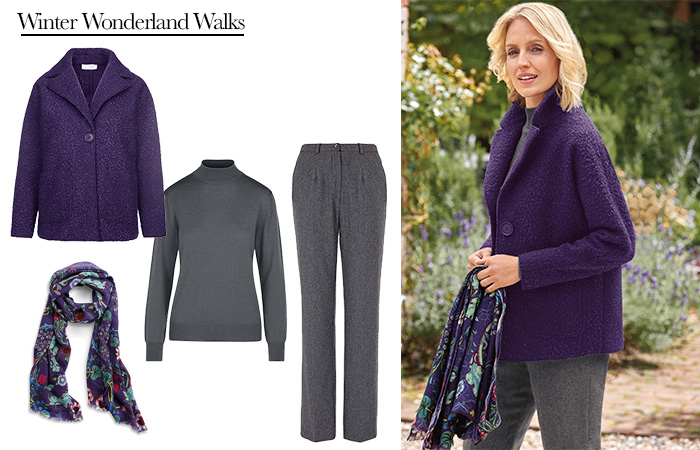 Brave the cold and enjoy your magical frosty winter walks in our beautiful colour-popping, soft versatile jacket in the finest Italian washable fabric with our merino turtleneck and classic trousers. Add our blackthorn trellis silk-blend scarf for extra warmth.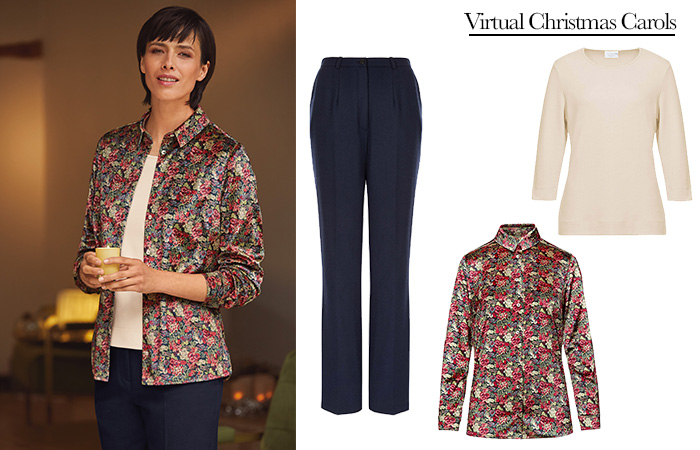 Due to these unprecedented times, this year many Christmas carol services are being presented online to spread the festive cheer. If you're tuning into virtual carol singalongs from the comfort of your own home, our sumptuous ensemble will be perfect for you. Simply pair our fabulous floral velour print blouse with our pima scoopneck jersey top and classic navy trousers.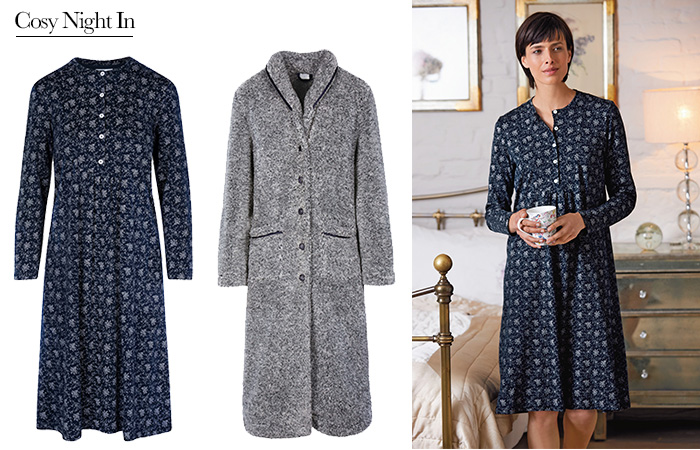 Cosy up and spend the night before Christmas having a bite to eat and watching your favourite movies wearing our charming navy nightdress and dressing gown, made in an indulgently warm mélange fleece. The stunning florals featured in our nightdress will add a festive touch to your evening.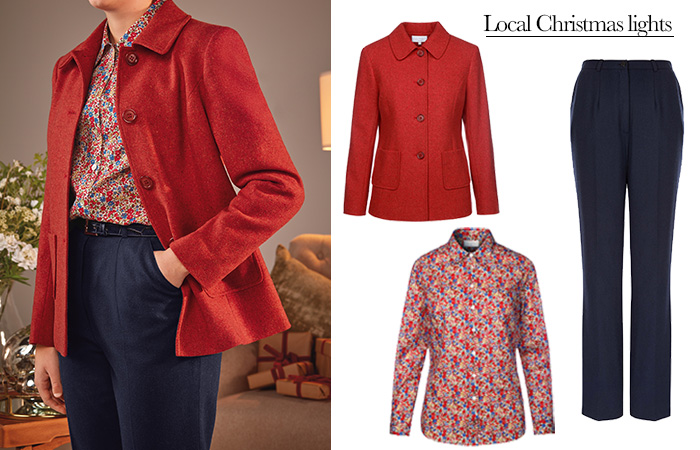 If you're heading out for your evening strolls with loved ones, while enjoying the twinkling neighbourhood Christmas lights, ensure you look chic and feel comfortable in our elegant ensemble. Our classic red jacket paired with our beautiful liberty blouse and trousers is the perfect outfit to get into the festive spirit.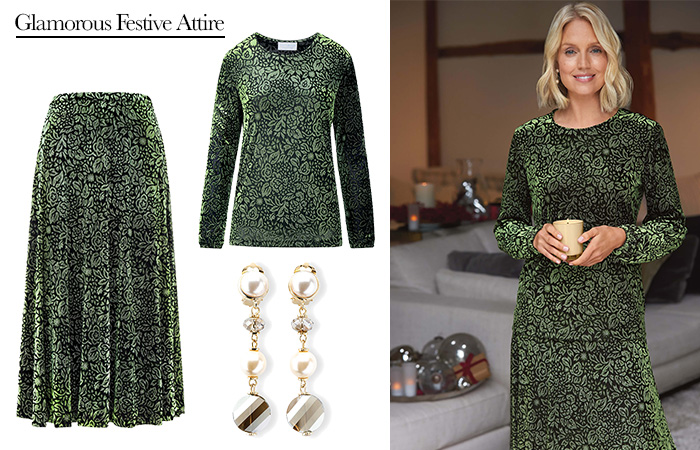 Whether you're dressing up or keeping things relaxed, our opulent pieces will make your day feel extra special. Our matching devoré jersey top and skirt with a soft velvety sheen, creates the perfect top to toe elegance. Complete this lovely festive outfit with our statement Venetian glass and crystal drop earrings.
See out the year in style with this eye-catching and luxurious ensemble. Pair our mock-front cardigan in peacock shades of devoré jersey with our velvet trousers. Add a pop of colour to complete your look with our delightful crystal bead magnetic necklace and watch, handmade for us in England.
Which of our festive outfits is your favourite? Let us know in the comments.