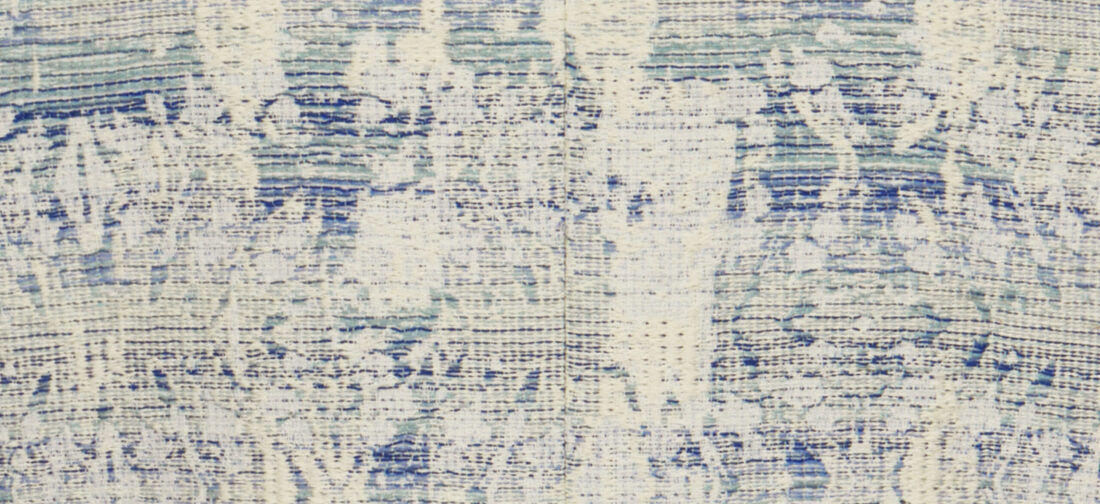 With the arrival of our Spring issue, we have included some beautiful jacquard pieces. This lovely on-trend fabric is available in all our collections throughout the year. Discover why you should add this versatile fabric into your wardrobe.
What is Jacquard?
The word Jacquard belongs to the weaving technique used to create the fabric. A jacquard weave is created through a loom process. Jacquard fabric features a raised woven pattern that is directly woven onto the fabric, rather than embroidered, dyed, or printed. This textured pattern adds beautiful details to the surface of any fabric. It is durable and stretchy in comparison to other fabrics. According to the design cart website "Jacquard weaves are produced on a special loom that is characterized by complex designs that are woven in with repetition of designs or tapestry effects." Jacquard weave is so versatile; it can be on any fabric including knitted or woven. Jacquard weaves have a reverse pattern that is noticeable on the inside of a garment. This can be found in any of our stunning jacquard garments. It can be effortlessly mixed with any fabric.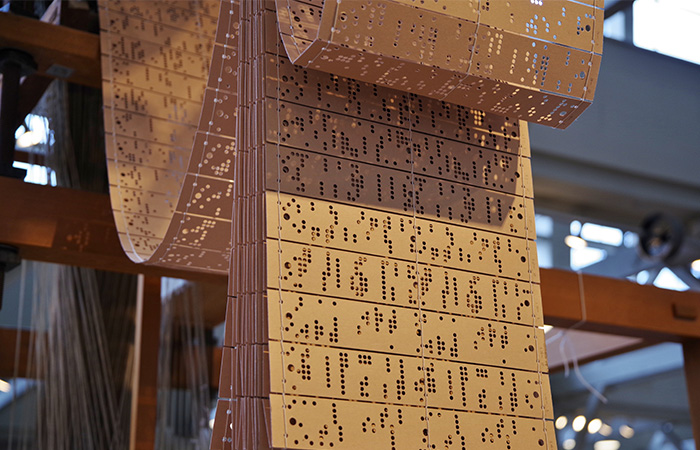 The origins of Jacquard
In 1804, Joseph Marie Jacquard, who was a French weaver and merchant invented a loom attachment which automated how patterns were woven. Jacquard looms use a chain of punched cards with holes in them to create a pattern in the weave. Sewport states on their website "Joseph Marie Jacquard's original punched-card design played an important role in the development of electronic computing science by serving as a source of inspiration for Charles Babbage." Jacquard looms cards have now been replaced by using computer programs, making it more efficient.
Our Jacquard garments
Embrace this luxurious and timeless fabric by adding our latest jacquard pieces to your wardrobe. Choose from gorgeous jackets, cardigans, tops or skirts.
Smarten up your spring wardrobe with this delightful jacquard jacket. With the gorgeous texture of tapestry, this flattering gently shaped jacket is fully lined and finished with patch pockets. it looks wonderful worn with our pima scoopneck jersey top, textured classic trousers, made in easy-care fabric with a hint of stretch and heritage scarf.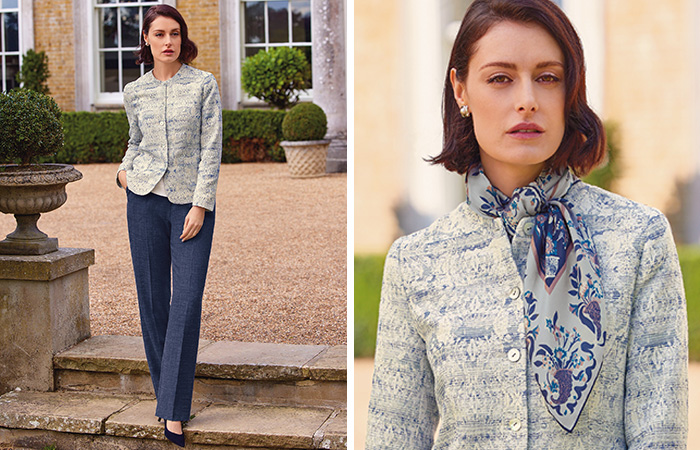 For a head-to-toe look, we have two jacquard jersey tops and skirts designs available in this option. Our navy pieces feature a beautiful leaf design on a three-quarter sleeved notch-neck top with a plain knit collar and a fully lined pull-on skirt styled with four panels with no side seams and an elasticated waistband. Alternatively, our natural separates feature a floral design on a round neck three-quarter sleeved top with deep side slits and a four-panel pull-on fully lined skirt with elasticated waistband.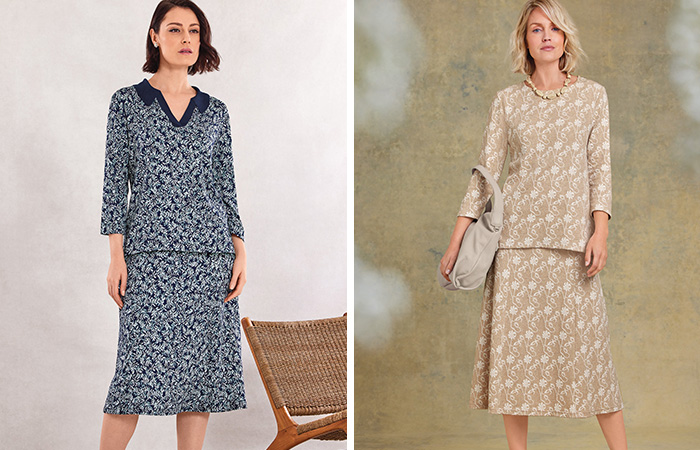 if you're looking for a warm knitted piece, opt for our gorgeous floral jacquard jacket. With the clean lines of edge-to-edge styling, this jacket has a flattering empress high back neckline, patch pockets and tubular trims. Pair it with our combed cotton top and textured trousers.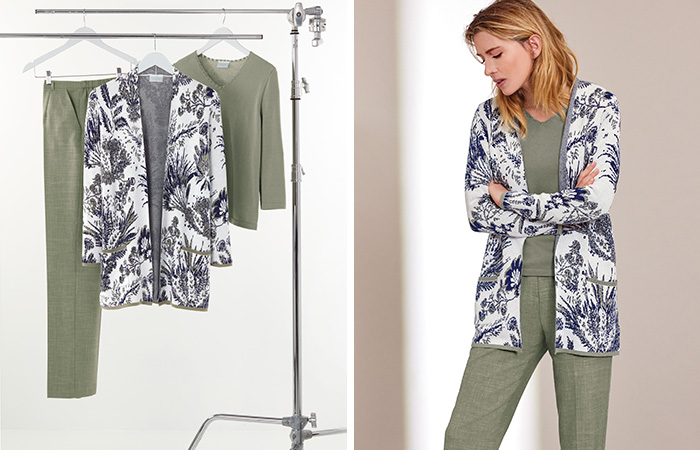 Our charming cardigans with useful welt pockets are ideal for comfortable layering. Choose from the vibrant coloured fully-fashioned floral jacquard design cardigan or our longline knitted cardigan in a clean edge-to-edge style with a flattering raised back neck.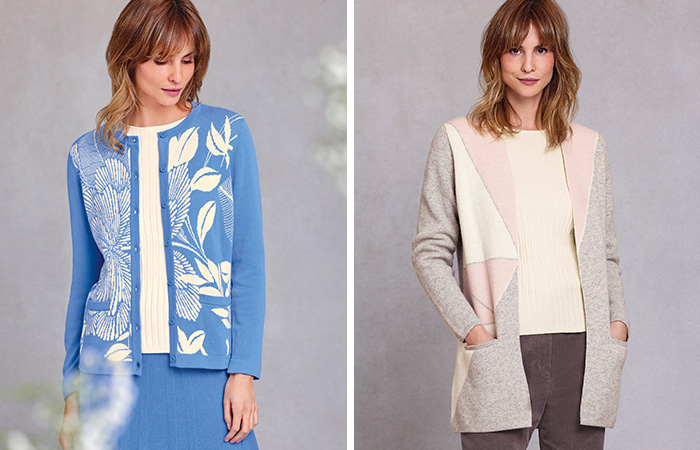 Our lovely tops featuring pure cotton and cotton blend fabrics are perfect for the warmer season. Our short-sleeved top with a scoop neck with coloured textured stripes in the jacquard jersey looks gorgeous paired with our textured trousers. Alternatively, our jacquard knit cotton top with a scoop neck, three-quarter sleeves and a deep hem with side slits looks wonderful worn with our panel skirt.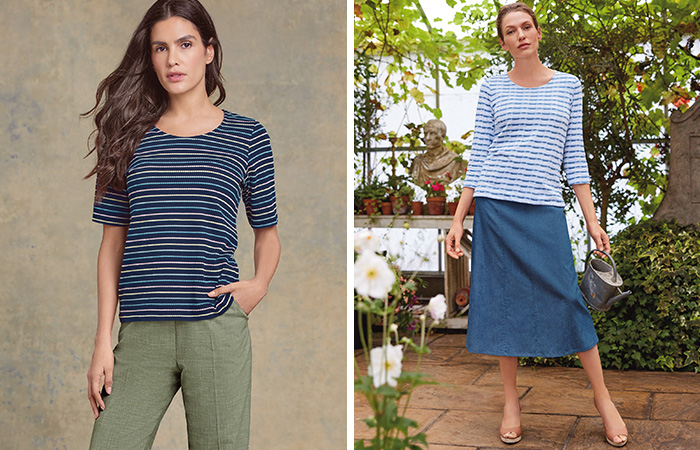 We'd love to hear which is your favourite jacquard piece from our spring collection, let us know in the comments...
For more interesting updates and special offers, sign up for our email newsletters here >