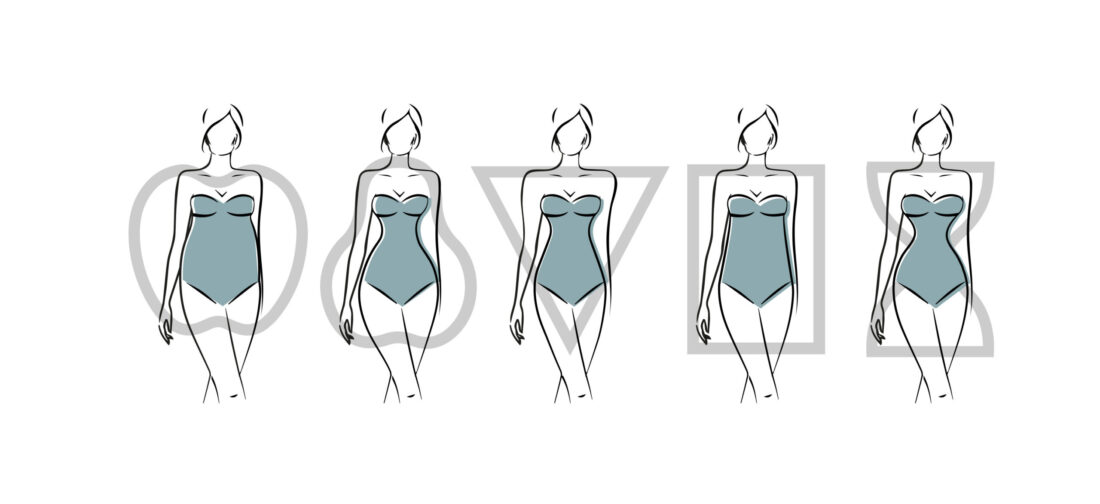 Whilst we understand our clothes are offered in an extensive selection of unique colours, styles, sizes and patterns, we are all individual too. Each of our bodies are wonderfully unique and embracing and accentuating your beautiful features starts with finding garments that fit your frame correctly. A great wardrobe starts with your perfect fit. Our team acknowledges this and carefully considers the fit and shape of each garment to create a classic and timeless piece that complements your body shape. We have put together a style guide to help you discover the different types of clothing that will accentuate your wonderful features.
There are five main sections to the 'body shape' guide, with each having their individual traits: Apple, Pear, Column, Inverted triangle, and Hourglass. Often, we are a combination which means it's valuable to understand the guidelines for each shape to figure out what works for you.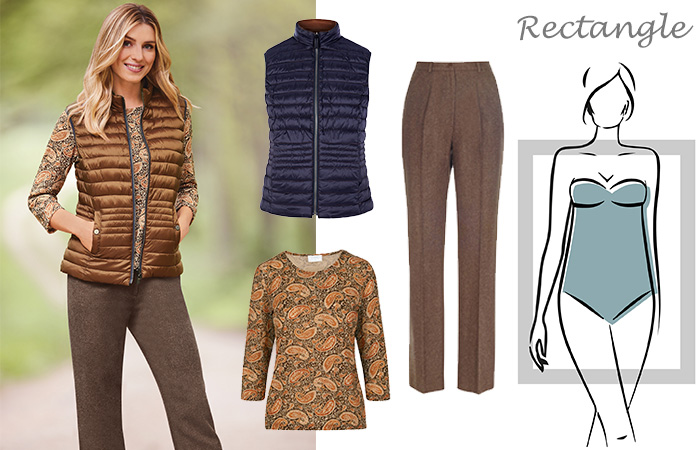 Our reversible gilet with soft quilted padding will perfectly create the illusion of curves and adds shape definition to your silhouette. In a beautiful chestnut colour, which reverses to a navy option, this insulating gilet is an ideal finishing piece for colder weather. Pair it with our paisley brushed jersey top and classic trousers to define the waist.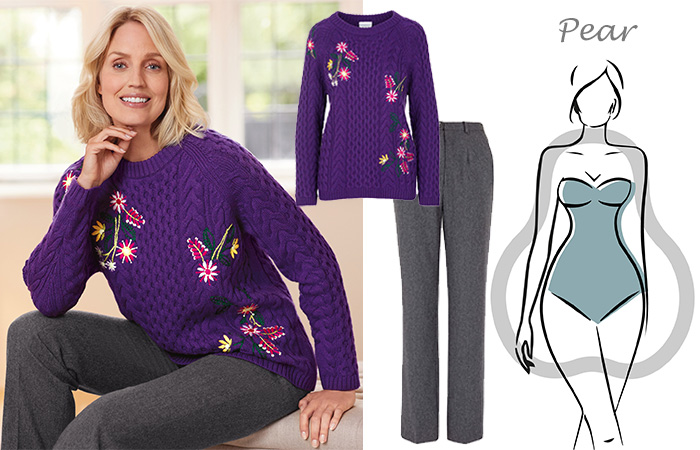 If you love bright colours, our vibrant statement cable knit is the ideal piece to accentuate your top half. This jumper is made in luxuriously warm and soft merino wool and embroidered with colourful floral sprays to draw the eye upwards. It looks wonderful paired with our classic trousers.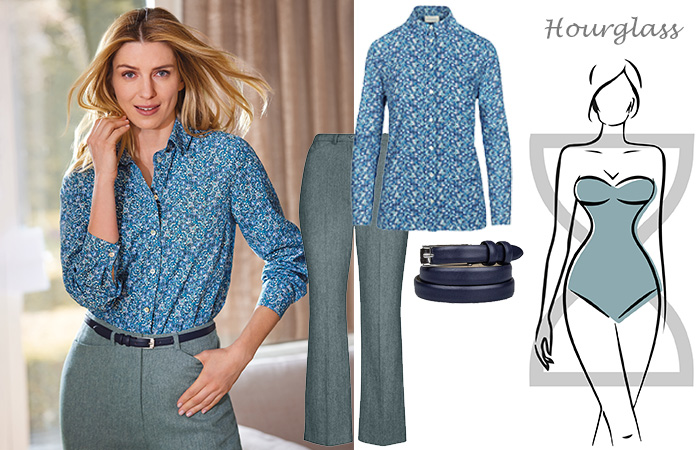 Embrace your curves in body-hugging silhouette pieces. Our blouse featuring a cotton poplin with a vibrant floral print tucked into our classic Donegal trousers are the perfect ensemble. Complete the look with our Italian leather belt to emphasise the waist.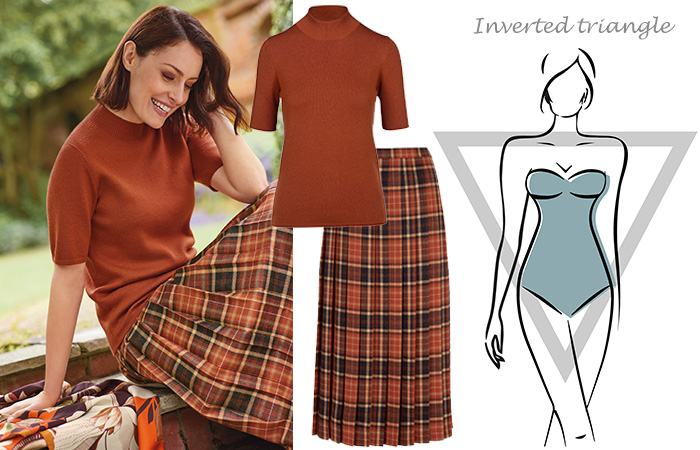 Our fully lined checked pleated skirt with wonderful, seasonal, warm russet colours will beautifully add curves to the hips and bottom whilst defining your waist. Pair it with our total easycare short-sleeved turtleneck to draw the eye downwards to your lower half.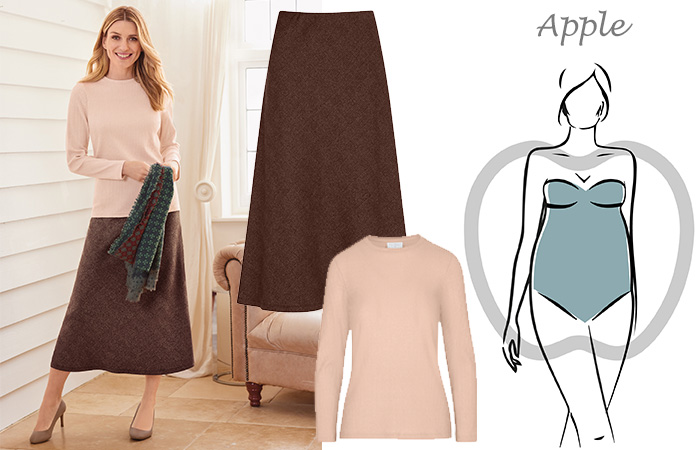 This simply styled bias-cut pull-on skirt featuring a classic check jersey will add curves and fullness to your lower half. Style the fully lined skirt with our rib crewneck jersey top to emphasise your body line and lengthen your upper body.
Dress for your shape with confidence, knowing that all our clothes are expertly designed with you in mind. Made using natural fibres which hold their shape well and are more forgiving than their synthetic counterparts and in premium quality fabrics, our garments are guaranteed to give you a confidence boost for months ahead.
For more interesting updates and special offers, sign up for our email newsletters here >>