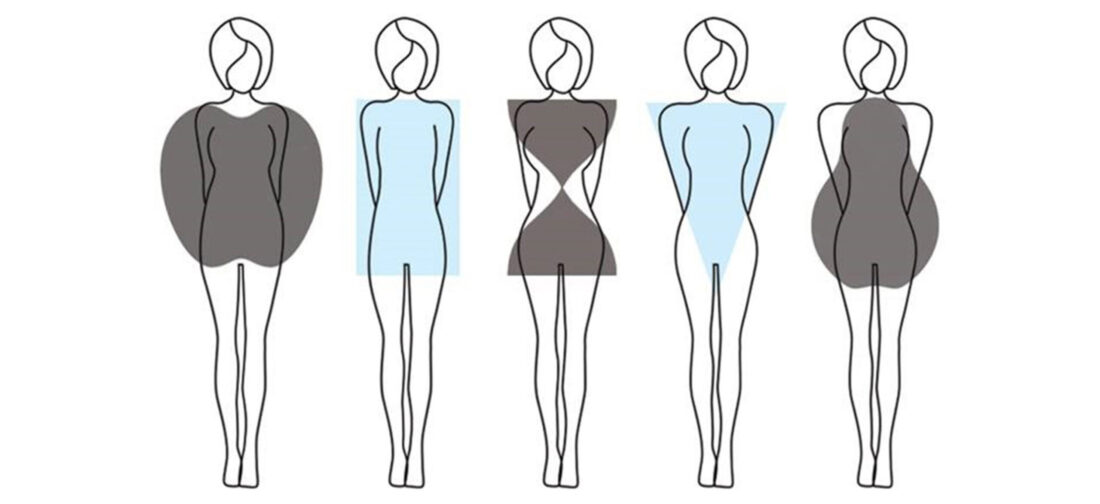 With clothing trends continuously shifting, sometimes it can be challenging to know how to style them to suit our beautiful and unique frames. As a result, our team carefully considers the fit and shape of each garment, to help create a piece that is incredibly comfortable and flatters your figure, in classic timeless styles designed to last a lifetime. We have put together a style guide to help you discover the different types of clothing, how to choose flattering styles for your body shape, and feel confident.
There are five main sections to the 'body shape' guide, each have their individual traits: Apple, Pear, Column, Inverted triangle, and Hourglass. Often, we are a combination which means it's valuable to understand the guidelines for each shape to figure out what works for you.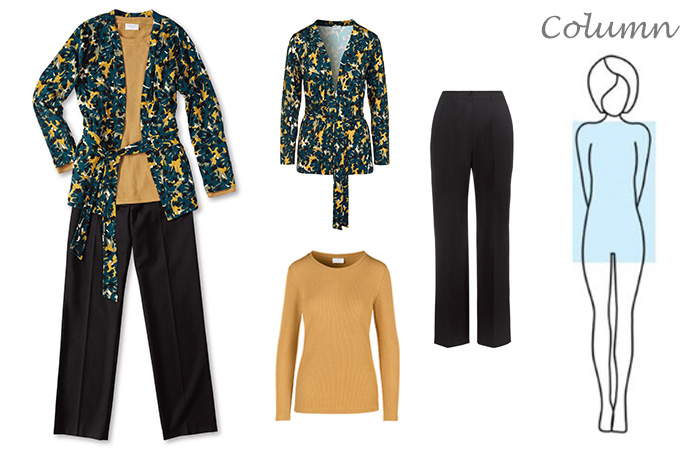 Create the illusion of curves with our edge to edge cardigan in a stunning French printed jersey which comes with a matching belt. This lovely layering piece paired with our relaxed ribbed jersey top and refined classic trousers will create a shapely layered look.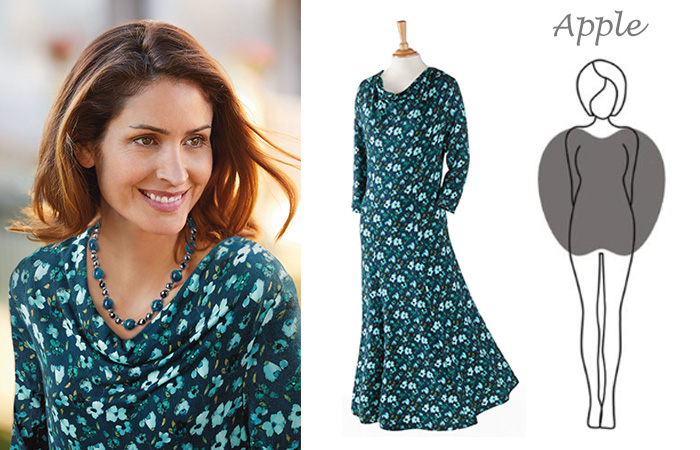 Gracefully accentuate your figure in our beautifully shaped princess line jersey dress with a flattering draped neckline and pretty flared hem. This stunning comfortable dress features a gorgeous Italian water colour print with three-quarter sleeves and is perfect for day to night style with our Venetian glass bead necklace.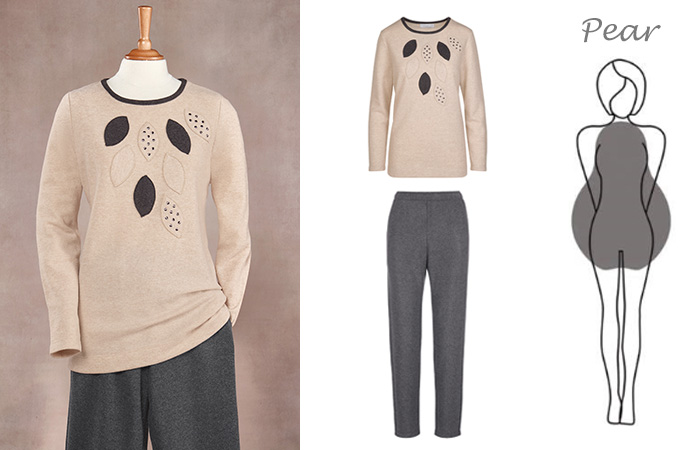 The delightful appliqué falling leaf pattern embellished with delicate tonal studs on a warm brushed jersey top will brilliantly draw the eye upwards. Pair it with our relaxed pull-on jersey trousers for the supreme comfort.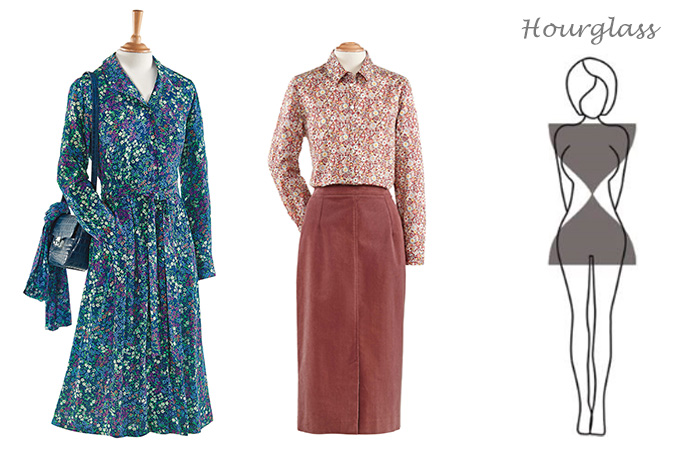 Flatter your figure with these elegant wardrobe additions perfect for now or upcoming seasons. Our versatile dress made in a superb warm crepe with a self-fabric belt or the floral Liberty of London print blouse tucked in with our high-quality cord skirt will effortlessly enhance your natural silhouette.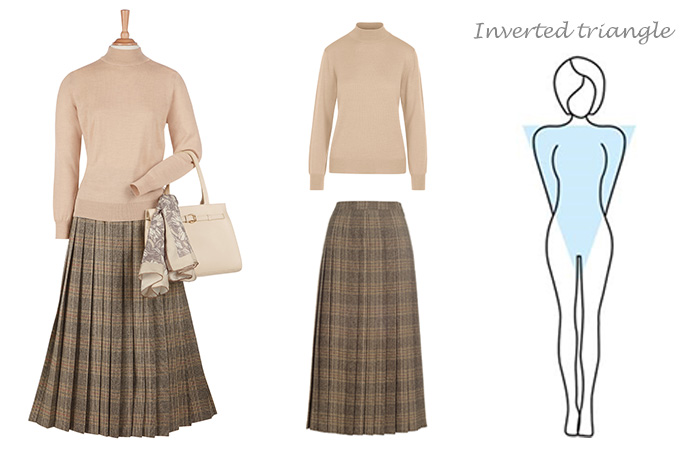 Balance your gorgeous frame with our stunning Italian checked tweed skirt paired with our pebble fully-fashioned easy-care turtleneck, drawing the eye downwards to your lower half.
Dress for your shape with confidence, knowing that all our clothes are expertly designed with you in mind. Made using natural fibres which hold their shape well and are more forgiving than their synthetic counterparts, and in premium quality fabrics, our garments are guaranteed to give you a confidence boost for months ahead.
For more interesting updates and special offers, sign up for our email newsletters here >>