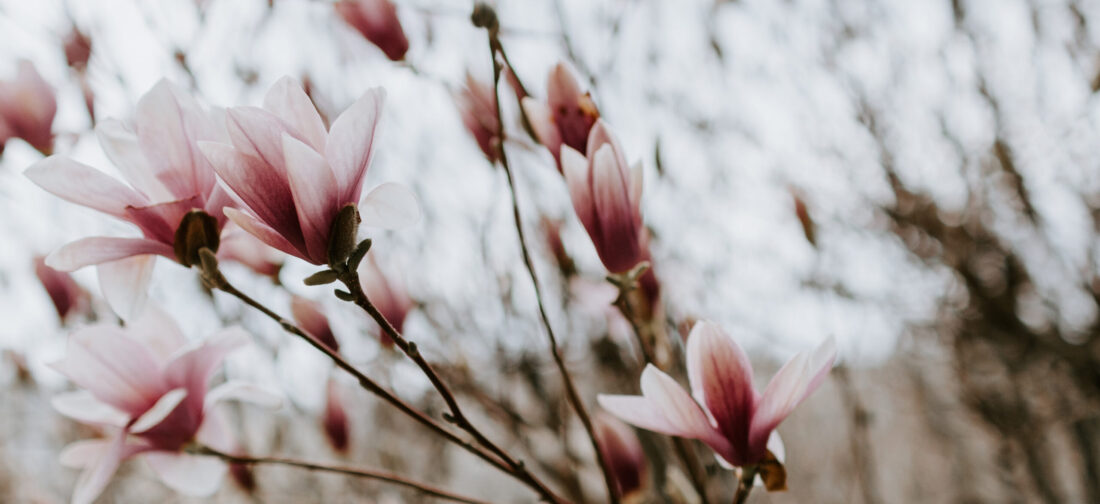 Start the year off by discovering our exceptional selection of skirts. Made to last, these pieces have been crafted to perfection to offer your wardrobe not only the best in quality but the best in effortless styling. From patterns pieces to heritage staples, this journal showcases just a few that we believe belong in your wardrobe this early spring.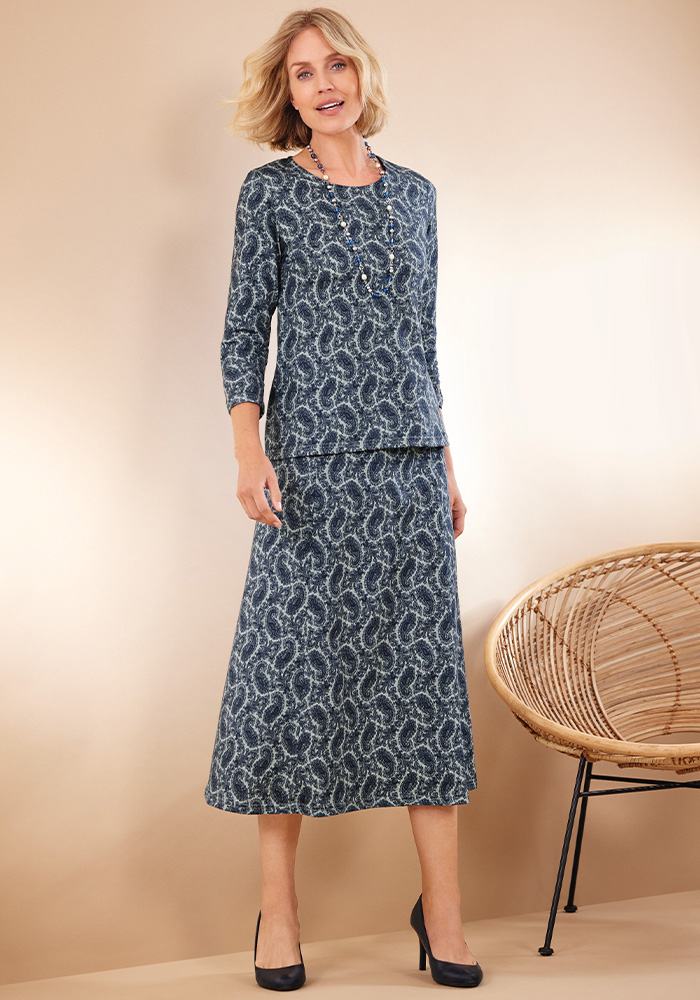 This season we are welcoming jersey into our range of skirts because we understand it's just as important be comfortable. Crafted with the softest fibres, this piece is set enhance your wardrobe with a sophisticated and timeless paisley print. Team with our matching Paisley Jersey Top or even a shirt for a more formal look.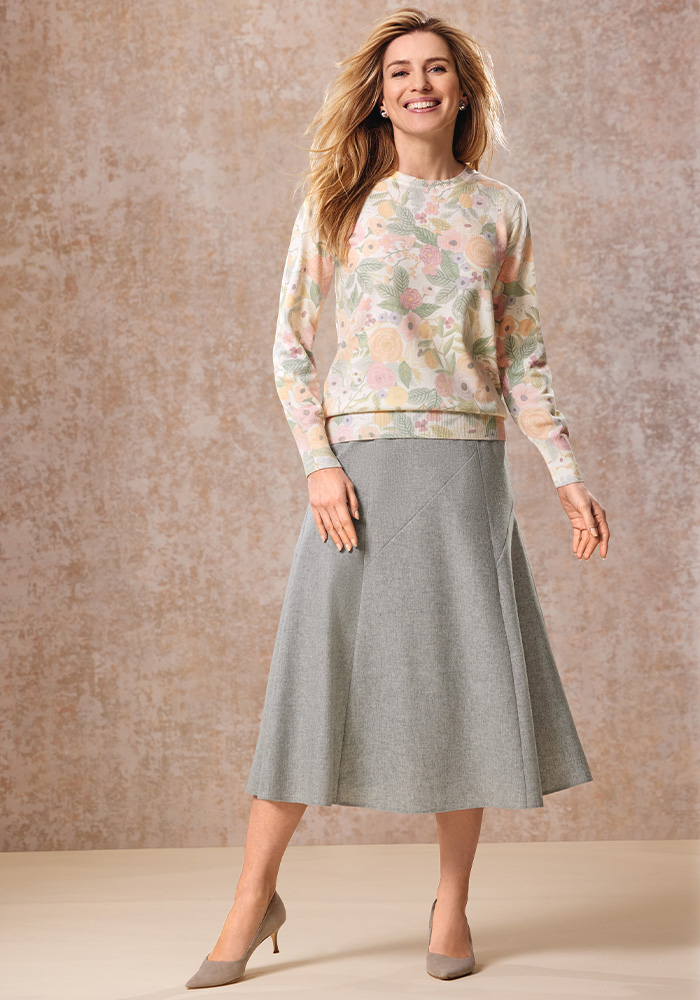 This Panel Skirt was crafted right here in Great Britain and specifically designed to be versatile, complementary and stylish. In a muted tone of silver, this durable piece is the perfect garment to add a little bit of femininity to an everyday look. Team with everything from T-Shirts to jumpers and allow this skirt to become a staple throughout each season.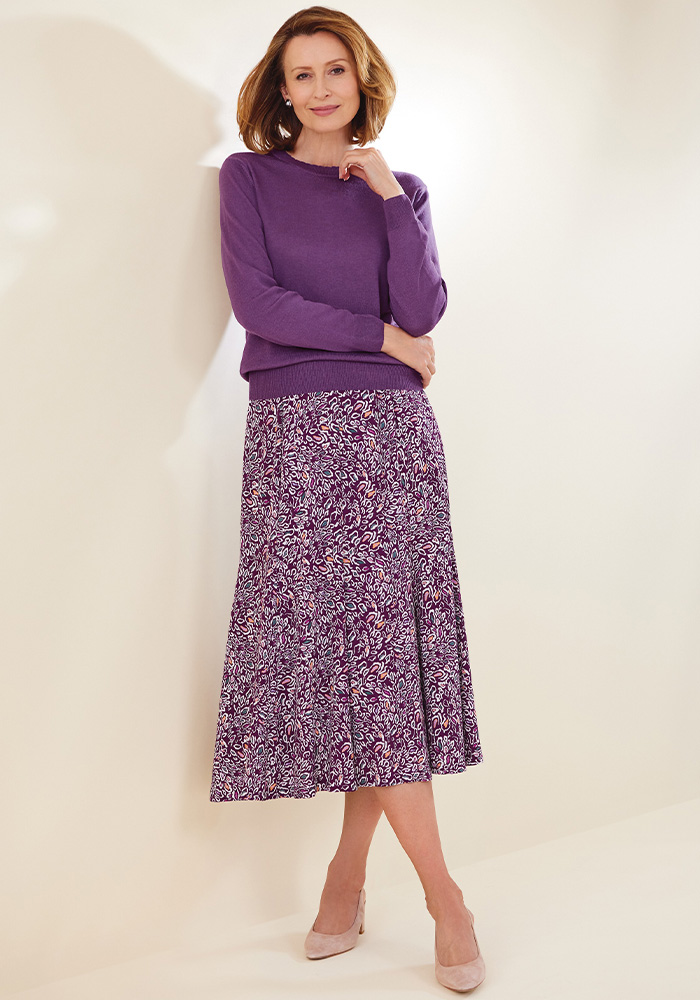 In a warming tone of plum, discover our unique and graceful Printed Skirt this season. This soft crepe piece is set to achieve an elegant flare from above the knee and enhance each look. The stunning print injects a little excitement into your outfits, while the quality ensures it's a piece to enjoy year after year.
Heritage Bias Skirt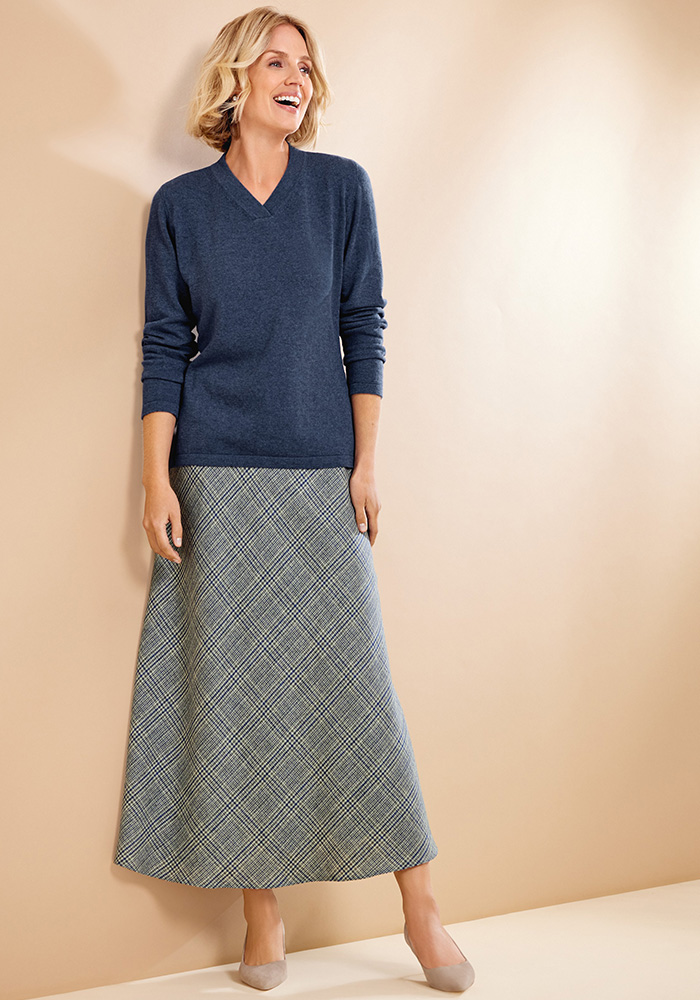 We look forward to creating our heritage pieces each season and our latest Heritage Bias Skirt is one of our most loved pieces to date. The subtle tones of this piece allow it to become effortlessly styled with the rest of your existing wardrobe, while the checked cloth offers a hint of classic British detailing. Crafted in a mill right here in Britain, this piece has supported years of techniques and British manufactures that inspire us each season.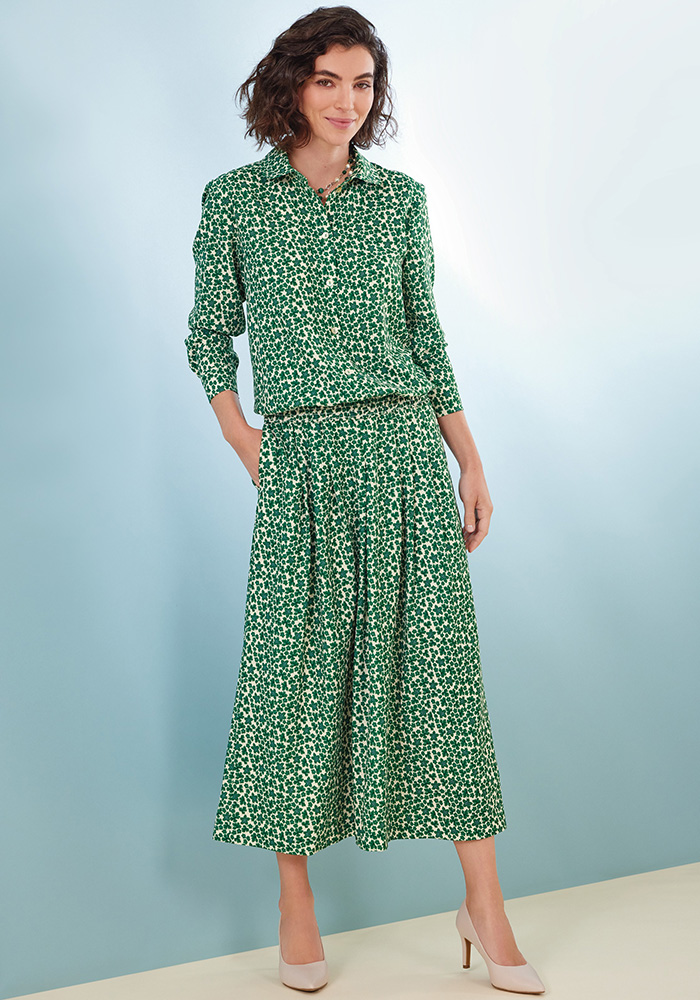 This is one of our best-sellers this Early Spring and we love to see that our customers see the potential in this skirt just as much as we do. In a delicate emerald floral print this piece is a refreshing and exciting garment that creates such an elegant look each time worn. Wear casually, or style for occasion with our matching Printed Blouson and allow it brighten your day this season.
We love to hear our customers comments, let us know what you think in the comments below...