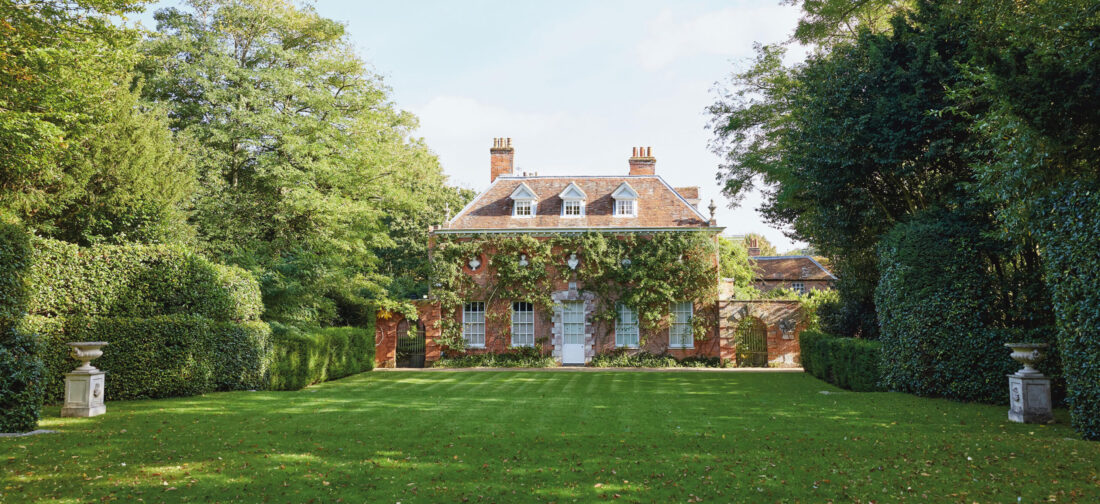 Our latest spring issue was photographed here in England, embracing the local culture and lovely settings. We thought you might be interested in knowing a little more about the stunning location behind some of our gorgeous images. The newest arrivals are inspired by the beautiful West Green House in the heart of the English county in Hampshire, from colourful flowers, topiary and greenery, to striking architecture.
Our beautiful garments were photographed in the spectacular location of this delightful 18th-century house built by General Henry Hawley which is surrounded by a charming restored series of walled gardens. The lovely classical Grade II listed house is well-known for its garden and the English Country House Opera that takes place during summer in the green Theatre.
From 1971, this wonderful house was owned by the National Trust. However, according to the National Trust website;  'In 1993, Marylyn Abbott purchased the 99-year lease of West Green House from the National Trust. Since then, it has been run as a private garden with the National Trust relinquishing all financial and day to day involvement with the estate. The Gardens have been faithfully restored and further developed introducing contemporary design ideas, cascades and features and in 2000 Marylyn initiated the first ever Opera Season. The house remains Marylyn's private home, but the gardens are opened to the public from March to December each year.' It is open to the public Wednesday to Sunday by pre-booking your tickets to visit.
The gorgeous location has many areas to visit including the chinoiserie chicken pavilion, the garden of the five bridges, lake, temple garden, walled garden with a beautiful moon gate where you can find the grand water staircase to the Nymphaeum Fountain designed by architect Quinlan Terry. The site is also filled with elegant berry-filled fruit cages, greenhouses, follies, water features and topiary to discover.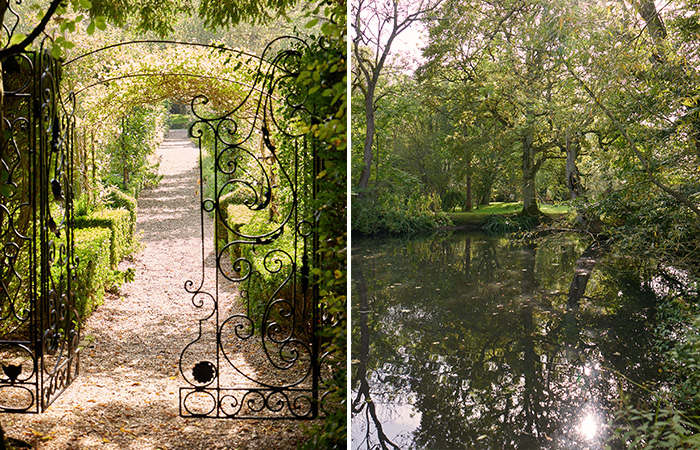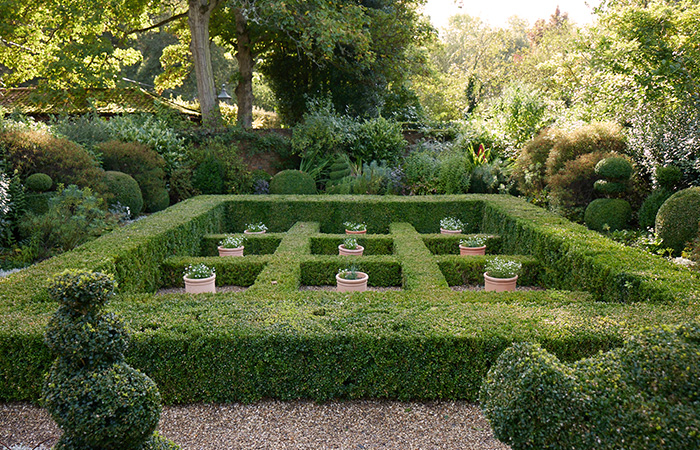 The gardens will be reopening in March. Visit the stunning grounds of the West Green House by taking a stroll around the garden revealing the daffodils and tiny bulbs then having a sumptuous afternoon tea in their greenhouse. Discover their upcoming events here.
Take a look at how we captured our stunning garments in this lovely location.
According to the West Green House website 'West Green House has long been famed for its tulip displays, remarkable for their colour and long lasting in their flowering season.' In April and May, West Green House will be launching its first festival of tulips. We were inspired by the gorgeous tulips and have introduced our jersey top and skirt with a delightful tulip print in our spring issue.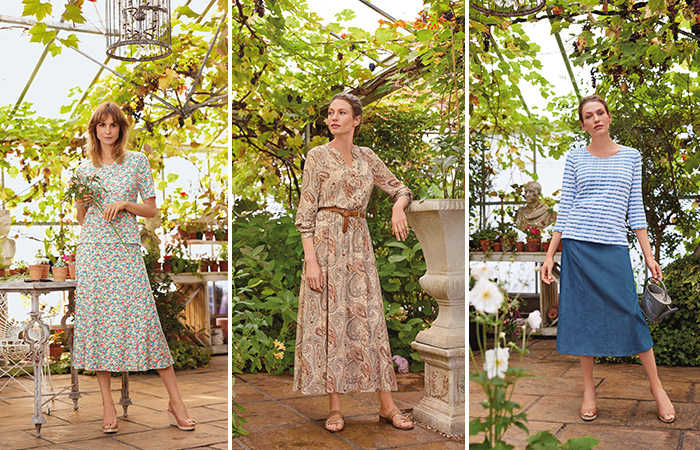 Enjoy our images of the charming West Green House grounds and gorgeous landscapes to brighten your day.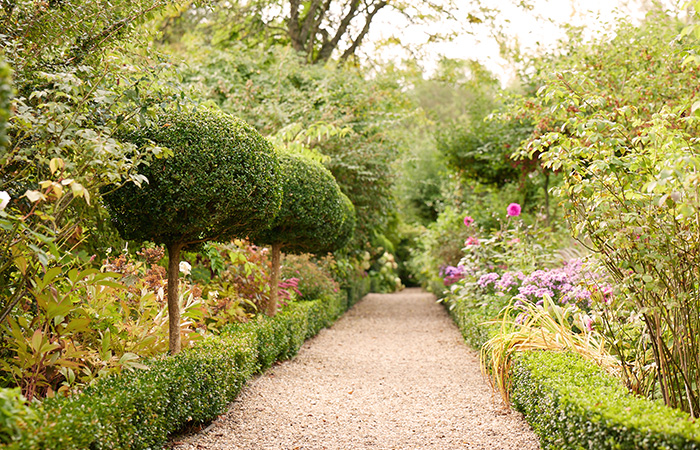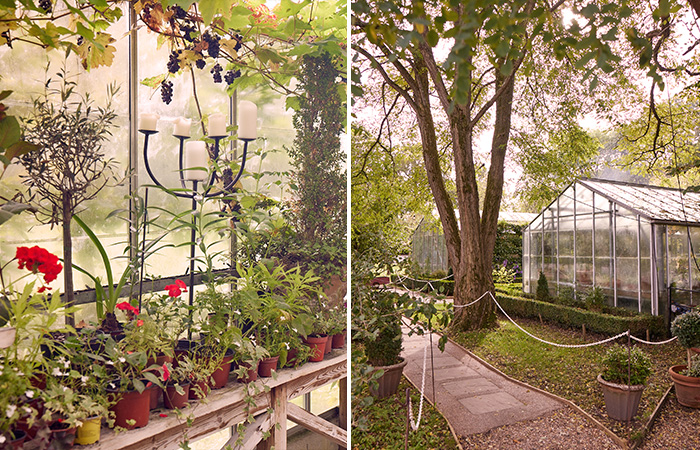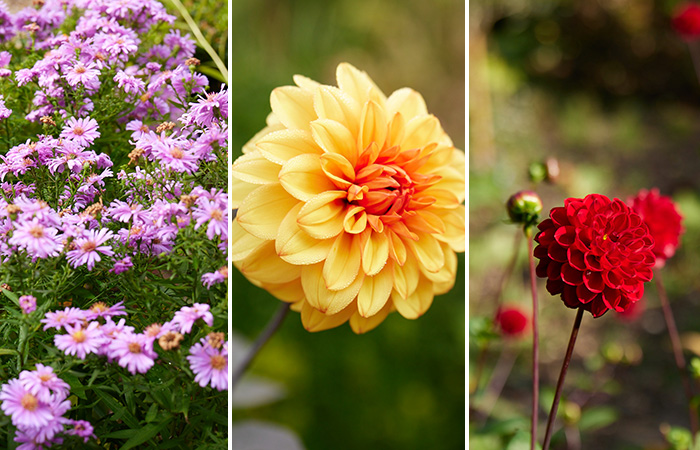 We'd love to hear your thoughts on our new look for the spring 2022 issue are, let us know in the comments...
For more interesting updates and special offers, sign up for our email newsletters here >>