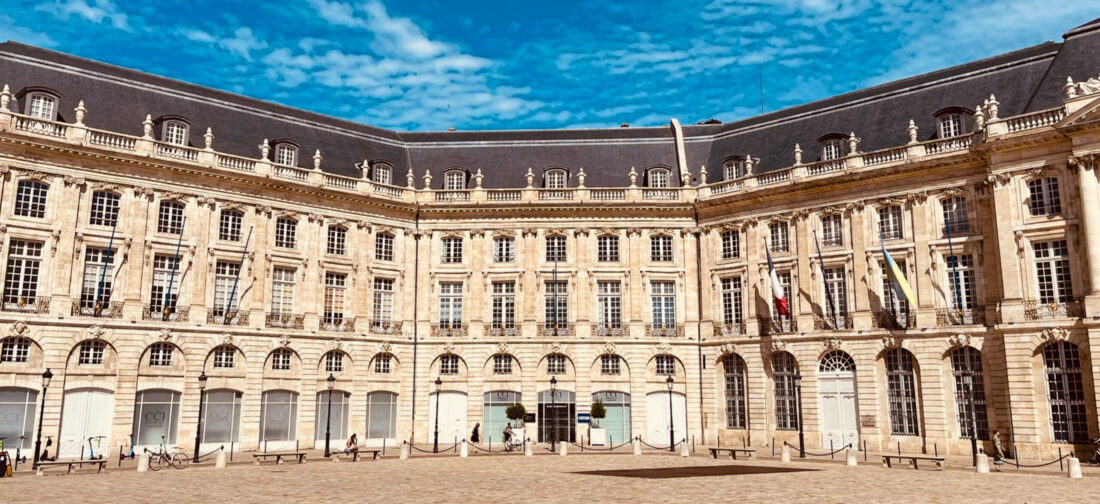 Our Winter Issue 2022 has launched, and with our stunning garments being newly available to you, we wanted to give you the opportunity to discover our latest shoot location. Bordeaux, France was the striking backdrop that has allowed us to present our Winter Collection so beautifully and to release such a fantastic campaign. This journal gives us the chance to celebrate the charm of this timeless place and share some amazing information about the gorgeous city of Bordeaux. So, whether you've seen some of our latest photographs or are looking for some city break inspiration, discover one of the most charming French regions, in this journal…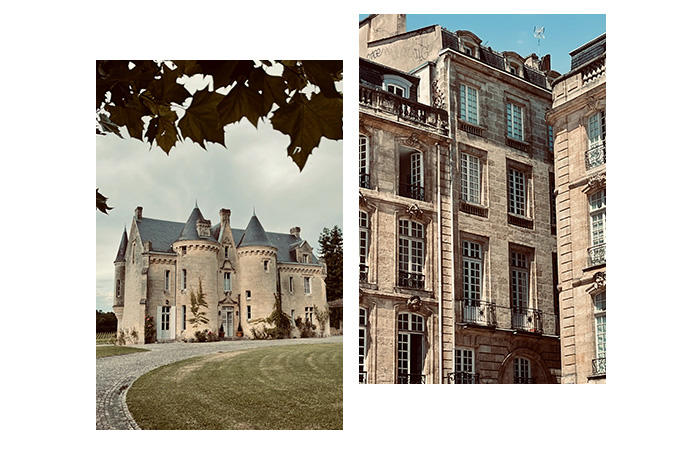 Bordeaux has famously become one of the leading destinations for wine lovers. With the fine wine markets dotted around the streets and the authentic French culture bursting throughout the city, it is irresistible to anyone. This fabulous city doesn't stop at wine; due to its wonderful 18th century architecture, Bordeaux was rightfully gifted the title of 'Little Paris' about 200 years ago.  People from all over the world travel to capture a glimpse of this stunning place, and the city offers not only memory making leisure but exceptional cuisine. Their outstanding buildings, landscapes and culture have effortlessly brought an essence of beauty to our collection and have allowed our pieces to be showcased in such a unique yet timeless way.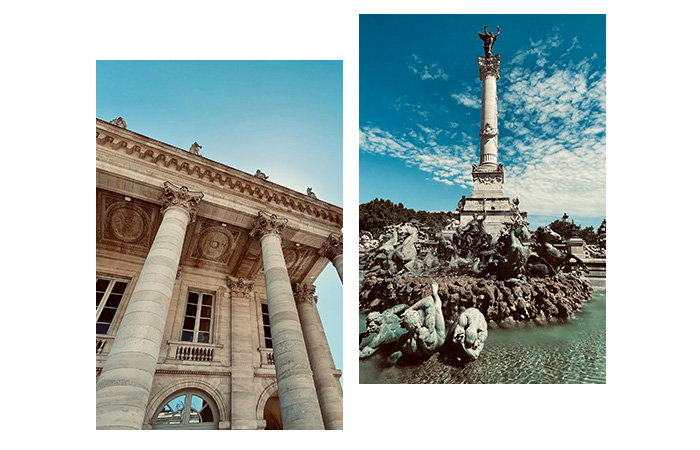 Miroir d'Eau
Similarly, to our collections, one of Bordeaux's main attractions mixes both classic and contemporary styles to create an outstanding outcome. The 'Mirror of Water' or 'Miroir d'Eau' was designed by landscape artist, Micheal Corajoud and he created this picture-perfect installation to capture the drama of the Place de la Bourse. This spectacular pool reflects the surrounding area magnificently and has even become a place where people can leisurely paddle around on a warm summer's day. Being central to Bordeaux, this is where local friends and family meet so they can begin a day of creating memories around the streets of this French city.
Opéra National de Bordeaux
For over two centuries, The Grand-Theatre has taken visitor's breath away, due to its dramatic beauty. This monument is one of the oldest and most iconic theatres in Europe and is still considered one of the most stunning theatres to have ever existed. Victor Louis was the architect behind this grand structure, and this has allowed legends such as Liszt, Cinti-Damoreau and Chaliapine to perform within these walls. Not to mention, the 1.2 tonne chandelier that has been showcasing itself since 1917. This piece is crafted from Bohemia Crystals and contains 400 lights to impress each individual guest.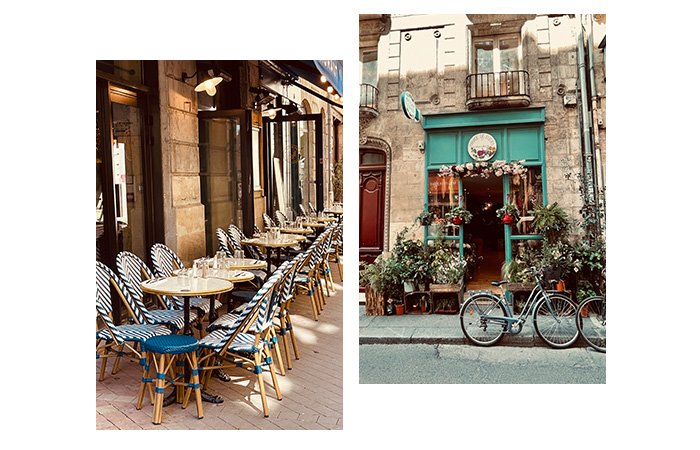 Porte Cailhau
To capture the most the most amazing panoramic views of Bordeaux's River, take a stroll up to Porte Cailhau. This stunning monument dates back to 1494 and has remained almost the same, so visitors can travel back in time to early French culture. The Porte Cailhau stands at thirty-five metres tall, making this not only one of the most iconic buildings in Bordeaux, but one of the most iconic buildings in France. Dine with a view; this attraction is pleasantly surrounded with irresistible cafes and restaurants to experience the taste of delicious French cuisine.
Indulgent Wine
With Bordeaux being the wine capital of the world, this city offers a wide array of wine themed leisure. From wine tasting to tours, this is the prime location to taste some of the world's most exclusive and luxury wines. There is even a collection of workshops where visitors are educated and guided on how to make the most incredible wines. So, if tasting or crafting the most perfect bottle is something that appeals to you, then Bordeaux is the world's leading place to indulge in such a task.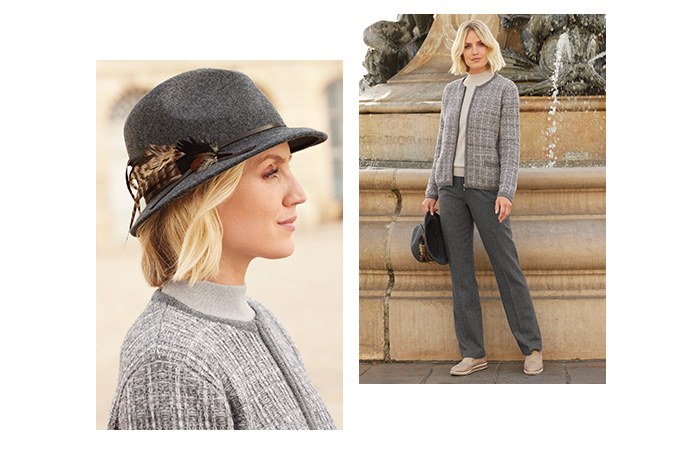 To recreate the timeless style of Bordeaux, our grey Knitted Jacket has a traditional and sophisticated textured tweed effect. This is just right for looking effortlessly stylish. Pair this piece with our Silver-grey Merino Turtleneck and our Grey Classic Trousers to complete the perfect muted look. While our charcoal Wool Felt Hat is the most stunning accessory to elevate this outfit from relaxed to sophisticated.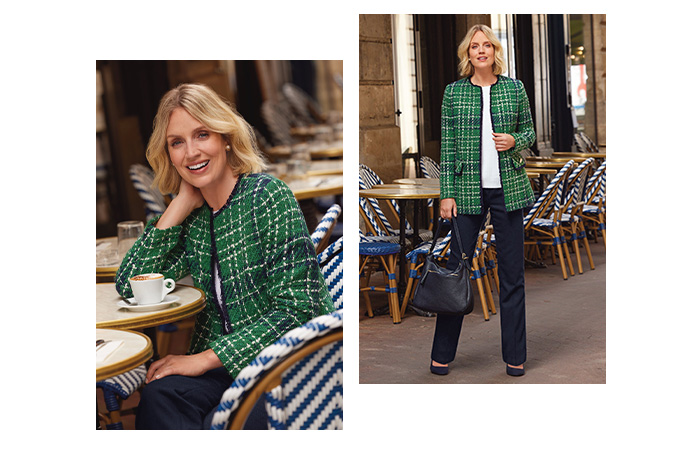 Looking chic is the dress code in France, and our Emerald Tweed Jacket offers the best in fashionable layering. The gorgeous shades create a contrasting colour palette that is charming yet eye catching. Match this jacket with our Navy Classic Trousers and Ivory Rib and Cable Crewneck to create a charming outfit ready for Bordeaux.
We love hearing your feedback. Let us know in the comments below on your thoughts on our beautiful shoot location or even our Winter Issue 2022…