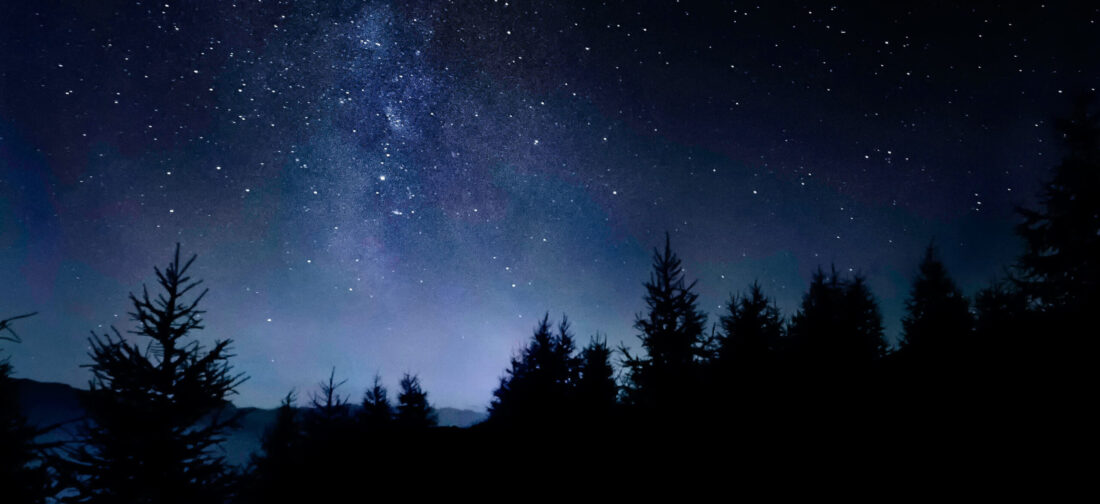 The leaves are turning golden and the nights are drawing in and with the weather getting colder, it's time for having a cosy and luxurious night-in. Why not indulge in a little 'me time' and pamper yourself. Here are some tips for making your evening in more relaxing and comforting.
Whether you are snuggling up with family or friends or have got the sofa to yourself, dim the lights and enjoy your favourite movie or show in our opulent velour loungewear. These luxurious and soft ribbed velour separates, including our belted cardigan, V-neck top and trousers are all designed for relaxed leisure dressing. For extra warmth, just add our fallen leaves wool scarf.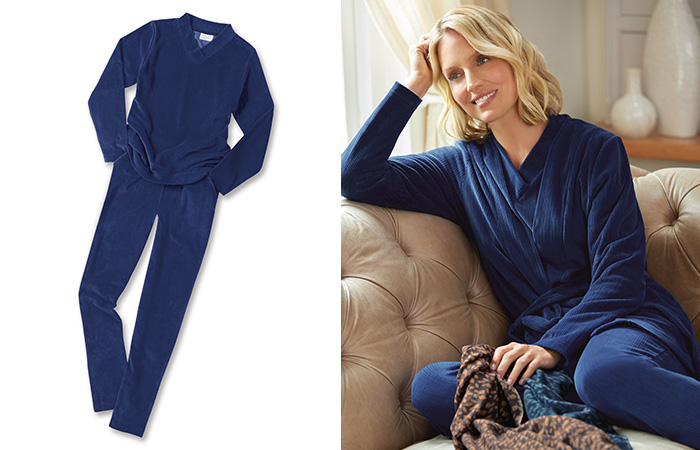 Enjoy an indulgent spa-style experience at home with our lavender and geranium shower and bath wash and soak in a warm bath and relax with your favourite book. Set the mood and help your mind unwind with our Lavender and Geranium diffuser believed to promote relaxation and harmony. The beautiful combination of the lavender fields mixed with aromatic geranium scents and smells can evoke lovely memories while stimulating the senses. Treat yourself to an pampering skin routine so that you wake up feeling fresh with our lavender and geranium lotion and Lavender and Geranium hand cream.
Curl up at the end of the day in our charming pure cotton Austrian jersey nightwear that is breathable for added comfort. Wrap up in our pretty new cosy dressing gown and British handmade suede slippers.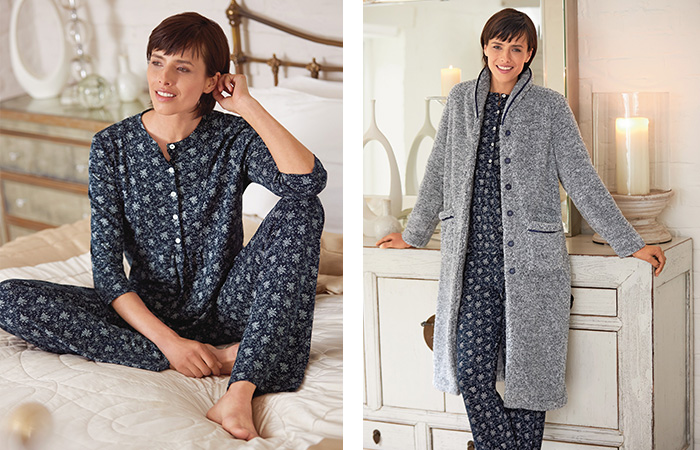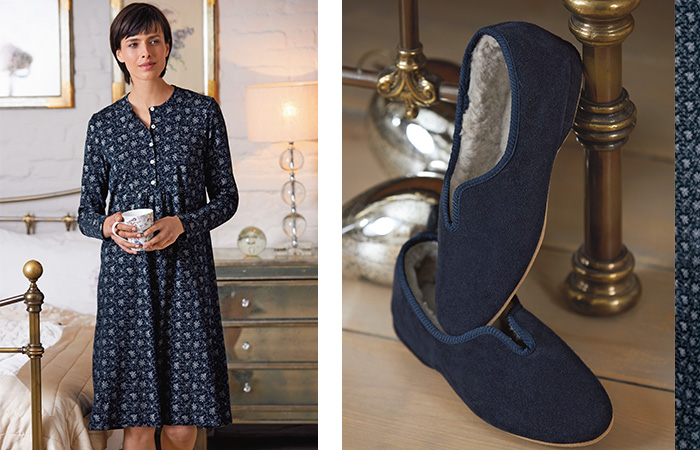 What are your cosy night-in essentials? Let us know by leaving a comment using the box below. For more interesting updates and special offers, sign up for our email newsletters here >
Become the face of Cotswold Collections! Have you been snapped wearing our clothes or accessories? For your chance to be featured on our social media platforms please send your photos to custserv@cotswoldcollections.com
Take a look at our Pinterest to see what inspired our latest collection >>
Follow us on Facebook here >>
Tweet us on Twitter >>
View our Instagram page >>