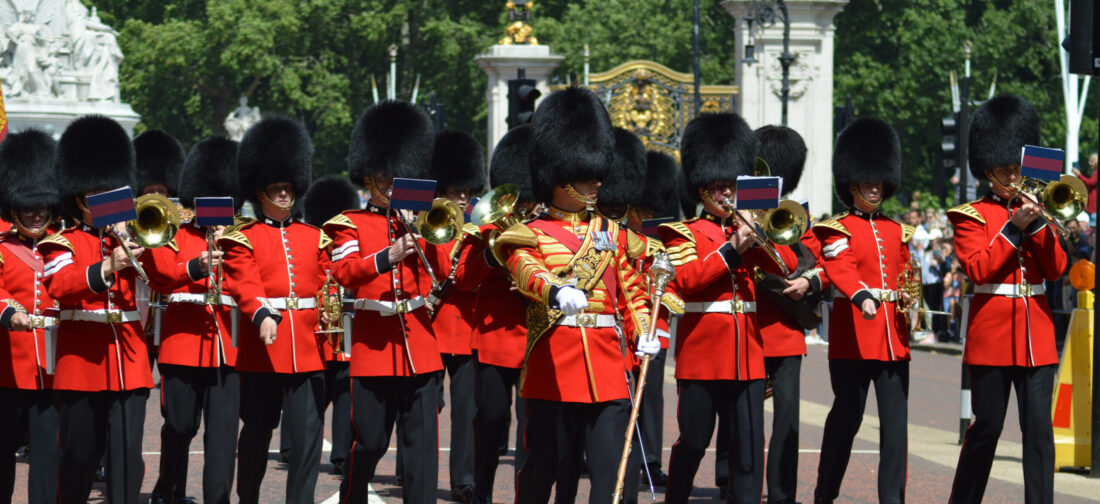 Taking the time celebrate a new monarch taking their place on the throne, is a fantastic excuse to catch-up with family and friends in the delightful spring season sunshine. Whether you're wanting to plan a special event or to simply have a relaxing time, we have the ideas and outfits to ensure your Bank Holiday is spent to its full potential.
Street Party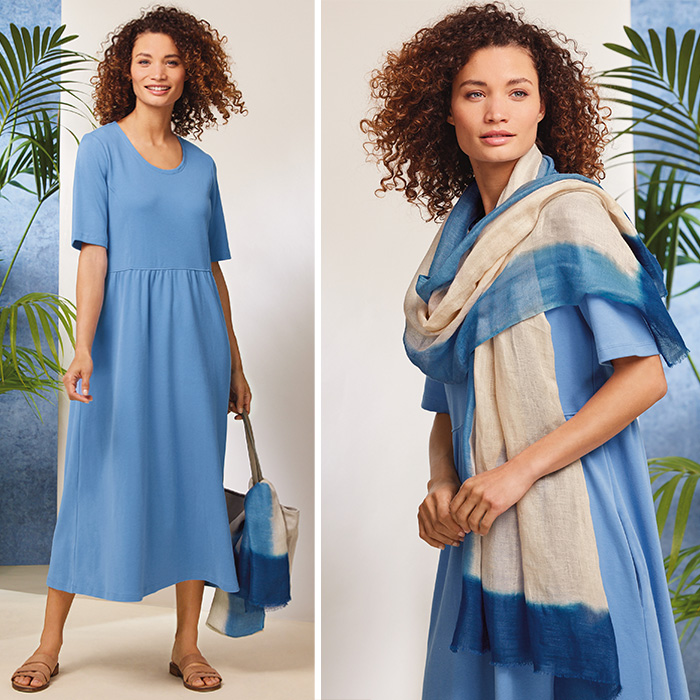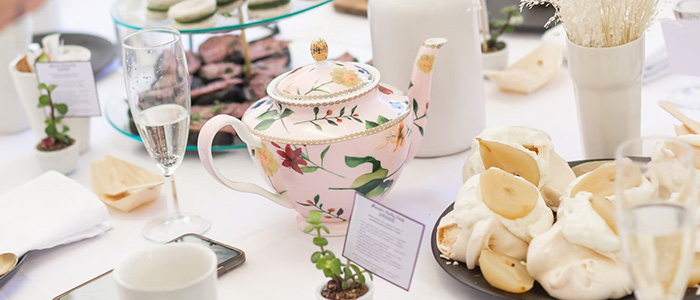 No royal celebration is complete without the streets of Britain filled with neighbours smiling and catching up over a delicious array of drinks and dishes fit for a King. We encourage you to indulge in plates of coronation chicken, delicious salad and homemade cakes throughout the day, along with a continual supply of delicious tea!
Embrace the spring weather with this soft-to-skin luxury bluebell jersey dress, ensuring your day is spent in comfort and in style. Accessorising with enhanced luxury, our cotton-blend scarf placed gracefully around your shoulders, achieves the perfect, complete bank holiday look.
Family Gathering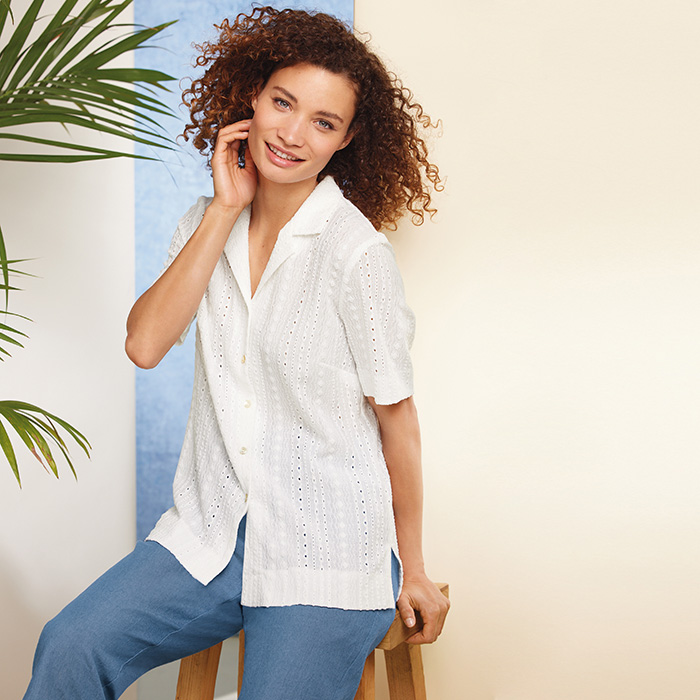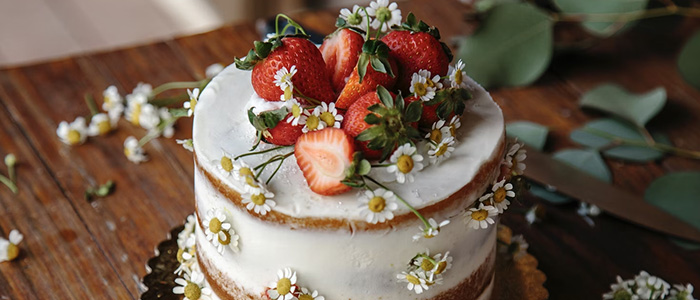 Your plans may consist of surrounding yourself with your nearest and dearest for a day of honouring King Charles III. Whether that is spent indoors over a relaxing hot drink or out for lunch at your favourite spot, it is set to be a special and fun day for all.
Making a subtle nod to the British flag, our intricately embroidered cream blouse, crafted to perfection teams flawlessly with a relaxed pair of beautiful blue chambray trousers; two uplifting pieces to style this Coronation Day. Finish with a pop of colour with our red Italian woven bag.
A day in London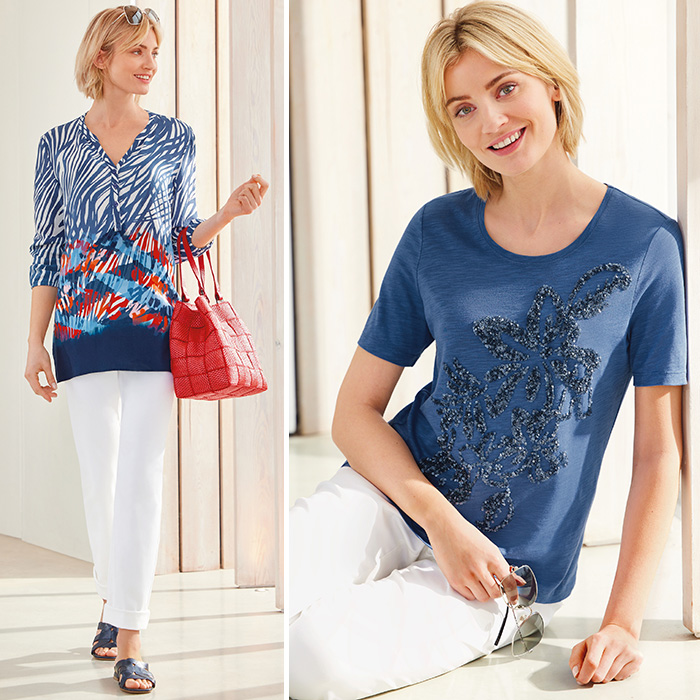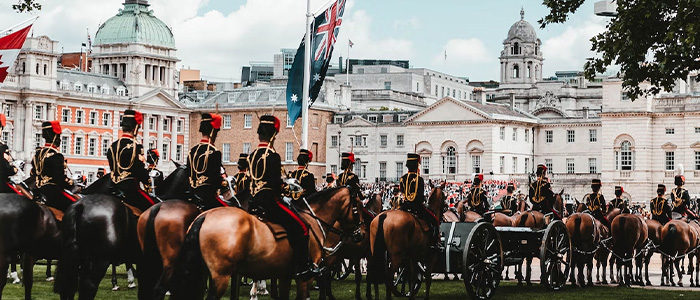 Will you be in London capturing a glimpse of our Royal Family? The capital city is prepared for thousands to attend the streets with flags and good spirits, giving the King a warm welcome.
Our supreme-quality white casual trousers, styled with our blue floral sequin T-shirt or tunic with border, promise a comfortable day spent on foot and outdoors. Completing the colours of the British flag, our red Italian woven bag gives an uplifting and practical look for the anticipated Coronation parade.
Garden Party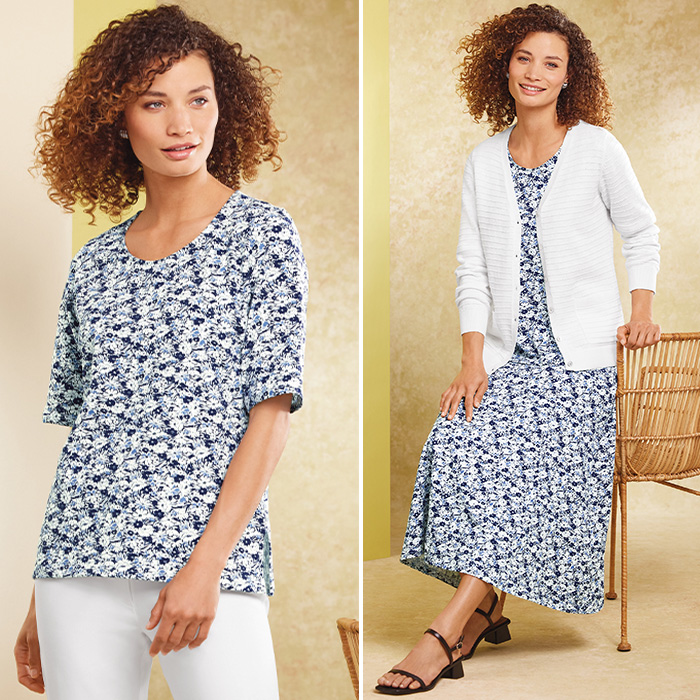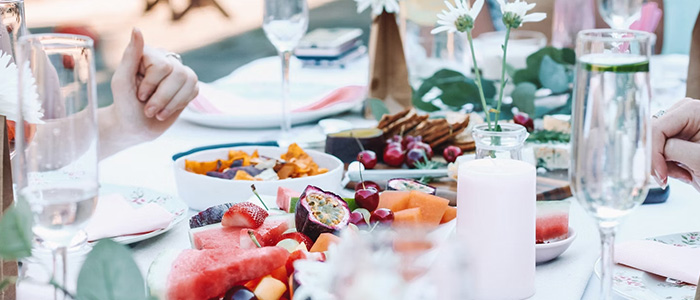 We are hoping that the awaited Coronation Day will be filled with warm weather and sunshine so for many, memories are made and celebrations can be spent in the comfort of our own gardens.
Piecing together a look that feels special is effortless with our stunning floral jersey T-shirt and skirt, achieving a relaxed dress-like style. Celebrate through until the evening, layering up with our high-quality and luxurious white cotton cardigan.