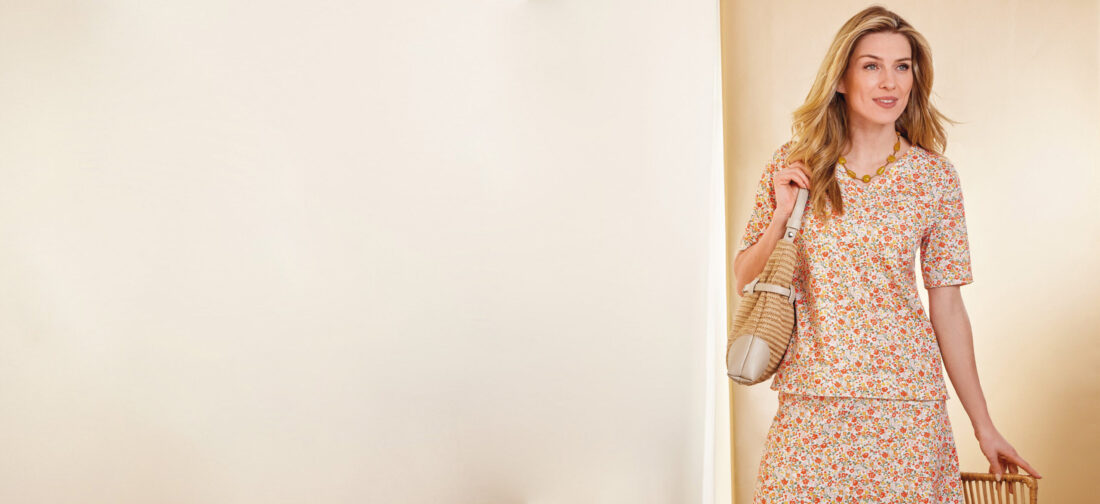 No look is complete without the help of our gorgeous accessories. Luckily, our latest season offers some exceptional pieces to give your outfits that little extra lift. From exceptional handbags to hand-crafted jewellery, you can find inspiration within this journal for your spring wardrobe.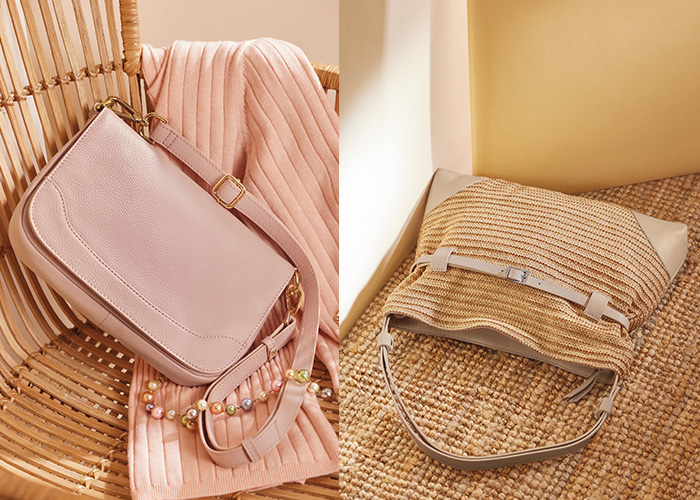 Throughout each collection, we allocate time to craft a perfect collection of bags that are stunning wardrobe staples. Whether it's a practical everyday woven bag or a glamourous leather handbag, our Spring Issue 2023 features beautifully designed accessories for your use year after year. Our high-quality Leather Bag is a piece that comes in tones of sophisticated black and fresh pebble. Creating a style perfect for the months ahead, our Leather Trim Bag features a stylish woven straw effect. This classic style defines true versatility because it is the ideal size for when you're out and about.
Looking for a subtle pop of colour? Our Soft Pink Leather Handbag adds that little bit of elegance to every look, while the slightly smaller size makes this perfect for each occasion you may have lined up.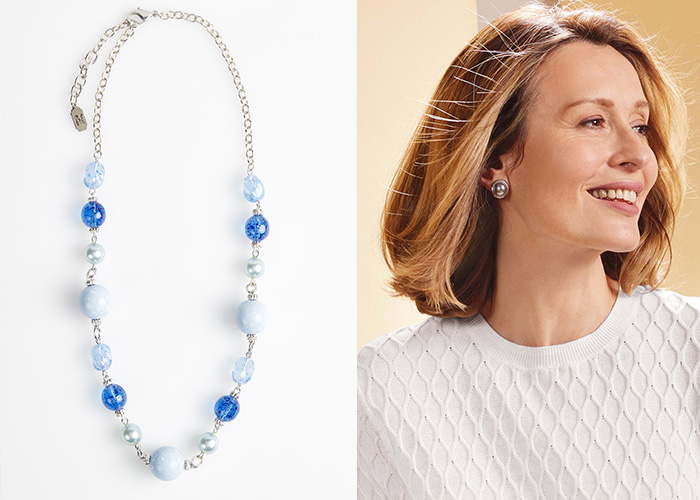 We aim for our customers can feel polished and coordinated whatever outfit they choose. Meanwhile, using a fantastic range of materials, our crafted jewellery this season will allow you to feel either modern or even timeless. Our latest collection includes a range of hand-crafted Venetian bead necklaces that perfectly capture each look's essence. Even our comfortable Clip Earrings offer a subtle sense of sophistication for each outfit.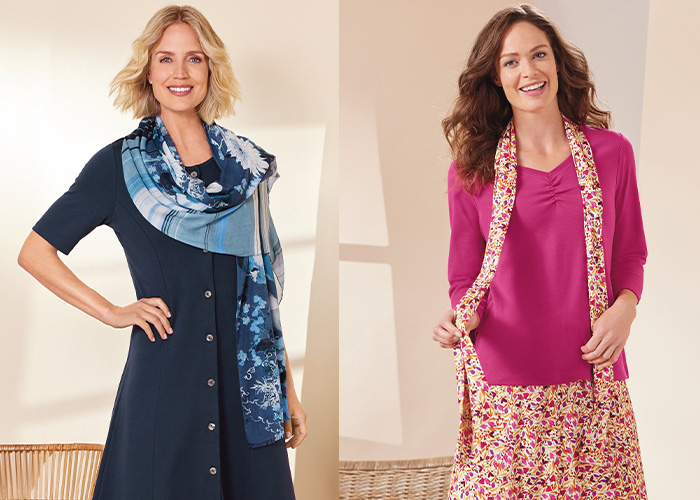 Scarves never fail to complete an outfit with such elegance... Style our latest scarves around the neck, as a shoulder wrap or even a head scarf throughout this spring. Our floral-patterned scarves provide a statement throughout your wardrobe, that could be worn both casually or formally. Matching other jersey pieces within our ranges, our Printed Jersey Scarves aim to achieve the best in comfort while tying each look together perfectly.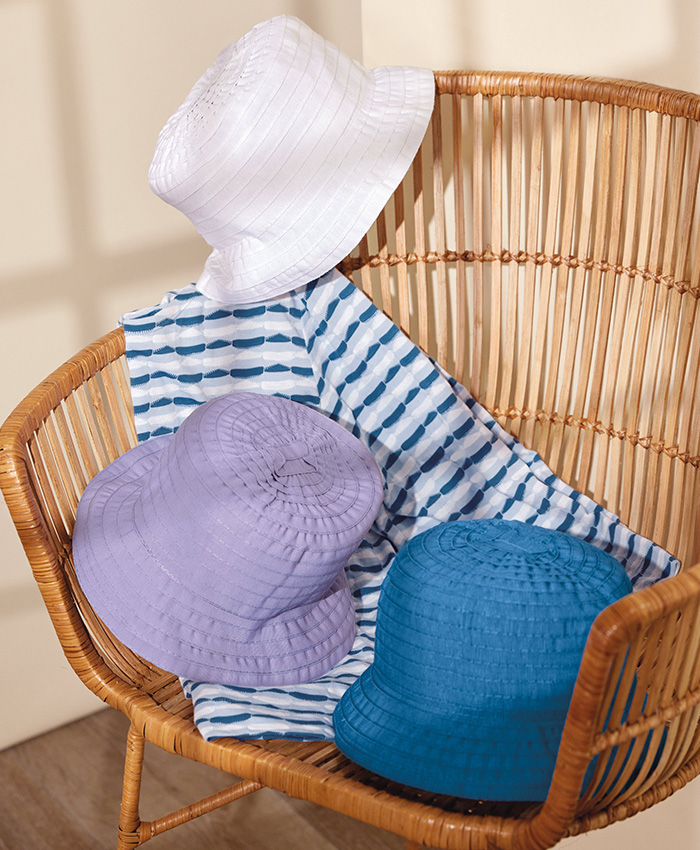 To protect yourself from the sun throughout the year, you can turn to our Italian Woven Hat. Sold in three shades of white, chambray blue and lilac, these colours allow you to pair this hat with everything in your existing wardrobe. Easy to fold, this piece is a fantastic item to carry around with you, even in a small handbag and wear when needed.
We love to hear our customer's comments on our latest accessories. Let us know in the comments below which pieces you would pair these with >>