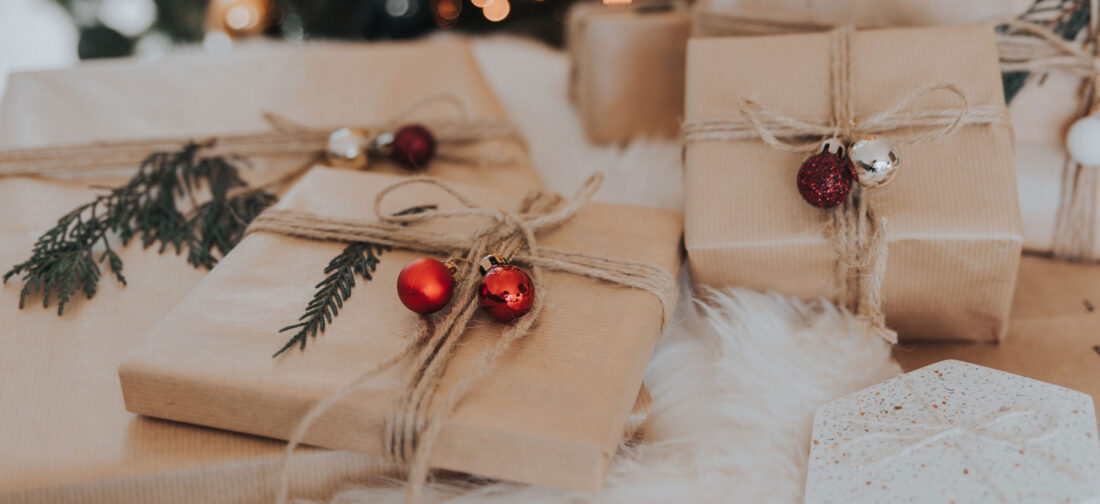 Christmas has arrived at Cotswold Collections with our fantastic selection of gifts. Our ever-popular gift range features everything you could wish for this season, providing ideal present ideas and making your Christmas shopping easy and stress free.
Whether you're looking to spoil yourself or searching for the perfect presents for your friends and loved ones this Christmas, we have our extensive selection of stunning gifts to inspire you. From beautiful handmade jewellery, illustrated stationery, luxurious wellbeing products, warm winter accessories to our exclusive, made with Liberty fabric, Florentine, Celtic, Cotswold lavender, Beefayre, Cherith Harrison and William Morris designs, the list is endless with gift options to suit everyone!
So, take a look below for some inspiration from our selection of gifts to give this Christmas.
Gifts for foodies
Discover our thoughtful gifts range perfect for any foodies. Designed in the Cotswolds featuring a delightful lavender print, the apron, matching oven gloves and tea towels are sure to be a kitchen favourite for the chefs in your life. For getting the ingredients, our shopper designed by Scottish Illustrator Cherith Harrison, in a fabulous butterfly print, is ideal. Alternatively, present them with a lovely William Morris print cushion tray and matching mug or a butterfly mug for their kitchen coffee break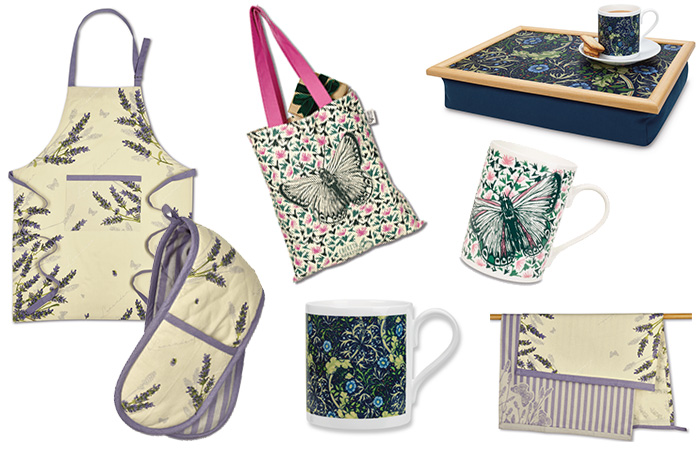 Jewellery & watch
Treat a loved one with a special piece of dazzling jewellery or watch that they will treasure. Choose from pretty earrings, sparkling necklaces, brooch or our magnetic beaded watch. For statement, jewellery opt for our brooch or necklace, beautifully enamelled with a Celtic knot design. If you're looking for a colourful necklace, our semi-precious agate bead necklace with an easy magnetic fastening will make an excellent choice. For floral design jewellery, choose our enamel rose necklace and earrings based on a design by Charles Rennie Mackintosh. Our matching Venetian bead drop earrings and long necklace will be ideal to give as a glamorous matching set. If they prefer something unique, pick our pearl grey jewellery matching set including pearlised clip earrings with crystal and the Venetian glass bead necklace. Our clip earrings with Venetian glass bead and crystal earrings will also make a wonderful choice.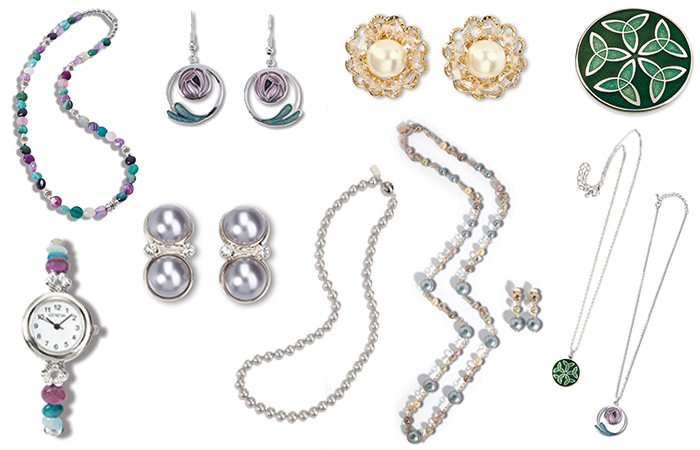 Cosy Accessories
Our botanical print wool scarf and cosy accessories such as our knitted Scottish-made Fairisle pieces including a beret, scarf and gloves or our Aran knit cable hat, scarflet and wrist warmers will keep your friends and loved ones warm.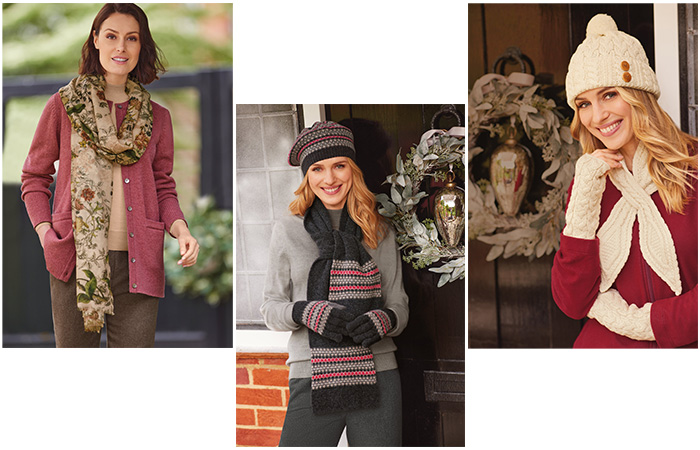 Stationery
Explore our gift ideas for stationery enthusiasts, from butterfly weekly planner, address book, shopping list pad, peacock and butterflies A5 journal, Florentine note block and pen and enamel bookmark. For a matching set, choose our striking coordinating printed notepad and pen in a floral presentation box.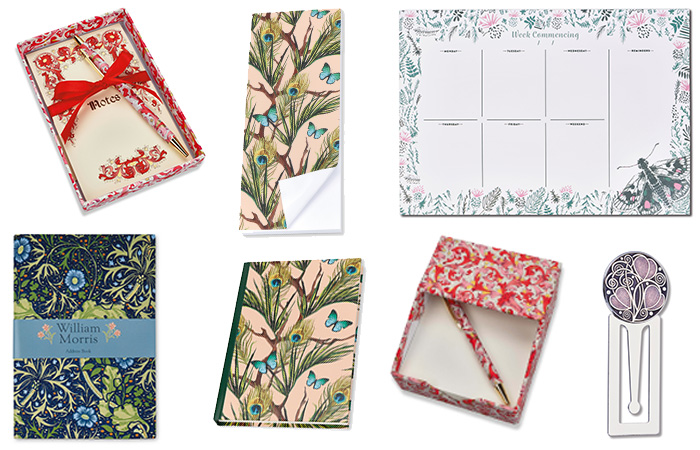 For unique stationery gift sets, pick your favourite from our Daffodil ballpoint pen and bookmark, floral pen and envelope opener set and Florentine stationery set,  Our superb double-ended peacock and butterflies colouring pencils are perfect for those who love colouring. For tech lovers, our stylish floral pen stylus or our plain silver pen for phone and tablet will make a wonderful choice.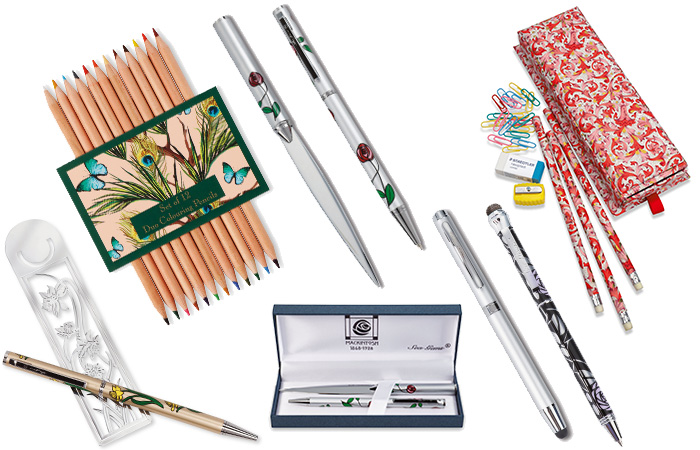 Health and wellness
Our gorgeous hot water bottle made with Liberty fabric and the Cotswold Lavender wheat warmer makes superb cosy gifts. Our floral cane with quilted bag and LED cane lamp is ideal to support those who enjoy a short walk. For someone who is into their health and fitness, our Cotswold lavender muscle rub will make a superb gift to help their everyday aches and pains.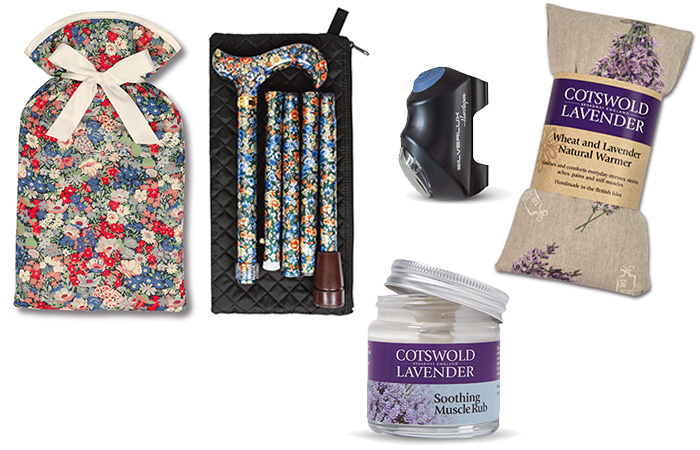 Well-being
Our well-being range is designed to remind your loved ones to look after themselves. Our selection includes a diffuser, eau de toilette, hand and body lotion, organic soap, hand cream and bath and shower wash; with these luxurious and pampering products having been sustainably sourced in the UK, using premium quality essential oils.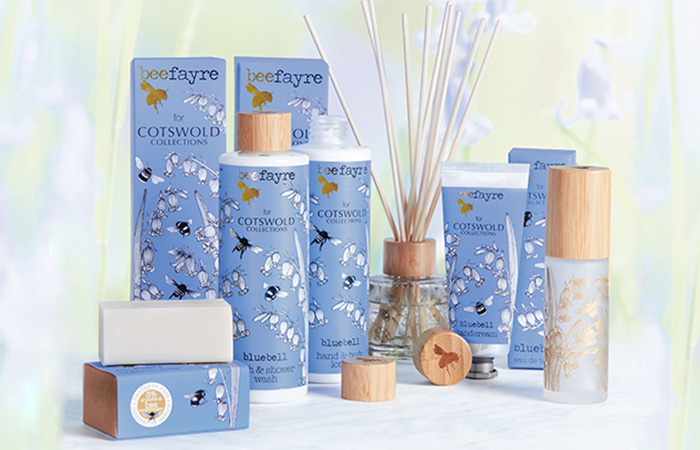 Hobbies and games
For hobbies and games enthusiasts, choose from our pack of 3 activity books or our Bourton on the water or the four bells jigsaw puzzle. Our puzzle roll mat is excellent for storing a jigsaw between sessions and our folding LED magnifier can help to give a clearer view.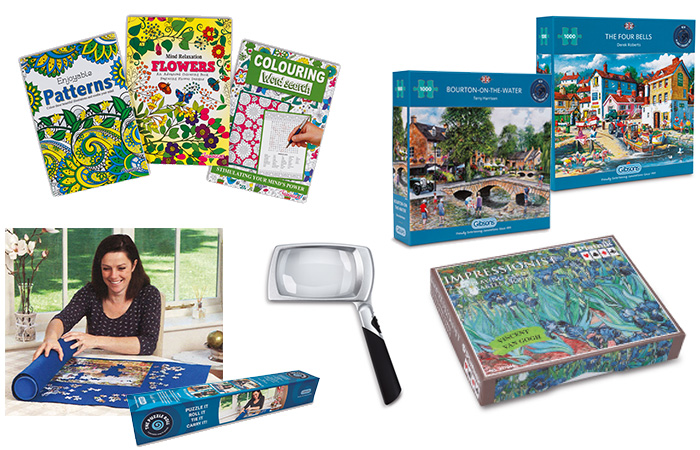 Gifts for him
Discover our Christmas gifts for men and find a gift they will love from our printed tie, shoe care kit in a leather bag, handkerchiefs, slippers, Celtic pen and envelop opener set, accessories and wallets.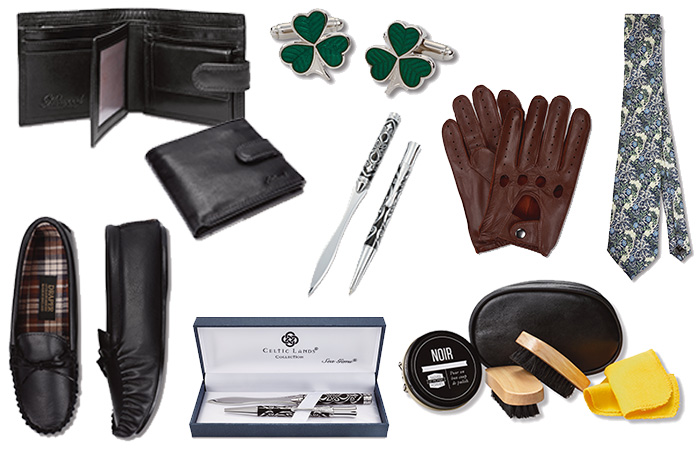 Sleepwear
Our sumptuous pyjamas feature a classic check design on a soft cotton jersey that is breathable for added comfort. These pyjamas are perfect to curl up in at the end of the day. Our dressing gown in indulgently warm fleece and our comforting socks are a must-have gift this Christmas for individuals who love to snuggle up warm throughout the colder months. Alternatively, our charming suede bootie slippers or British handmade suede slippers will help someone put their feet up and relax.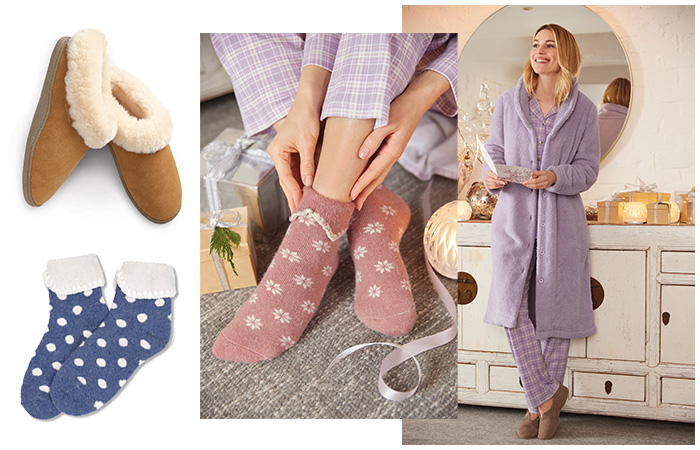 Cards and wrap
Add the final finishing touch for all your gifts with our Laura Stoddart Holly and mistletoe wrapping paper and coordinating gift tags. Write beautiful messages to your loved ones and friends with our Laura Stoddart red berries cards or mistletoe and holly cards.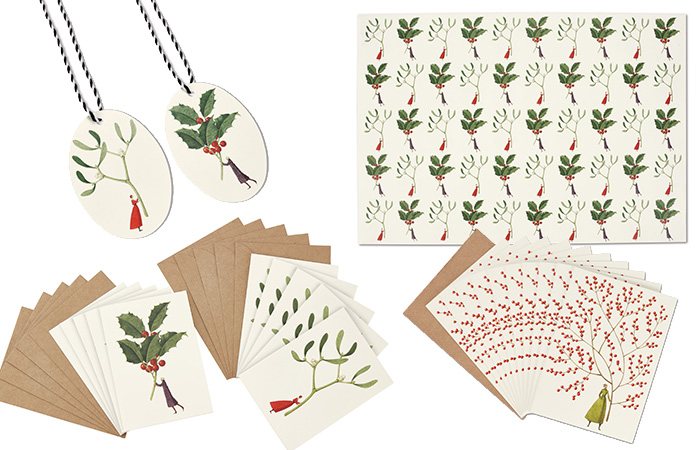 What's your favourite gift from our collection this year? Let us know in the comments below...