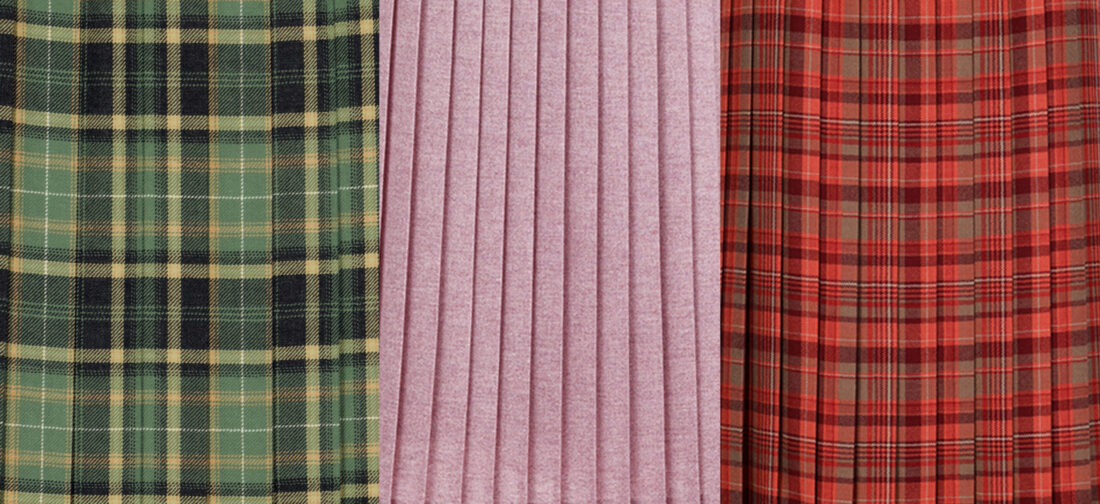 This week, celebrate and support the great British manufactures with us by investing in our must-have timeless, versatile pieces in beautiful colours and styles.
Our great British heritage pieces are made exclusively for us in Britain using heritage mills and small family-run businesses, where techniques are handed down through generations offering exceptional craftsmanship and quality. These exclusive pieces are designed by our buyers in-house and made in partnership with heritage mills. We carefully source premium fabrics from around the world and manufacture more than half our garments in Britain.
Build your classic wardrobe with these classic pieces, made with premium quality fabrics including tweed panel, Donegal and checked pleated skirts; suede slippers and herringbone jacket. These stunning pieces are perfect for when you are wanting a traditional and tailored look that will never go out of fashion.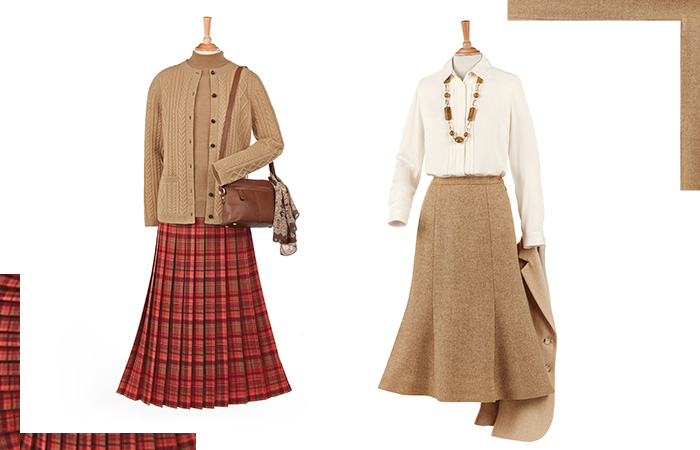 Perfect for the season, these superb pure wool tweed panel and checked pleated skirts are woven in a British heritage mill. These beautiful skirts are fully lined with side-back waistband elastication and side zip. Pair the checked pleated skirt with our merino turtleneck and Aran knit cardigan. Alternatively, pair the tweed panel skirt with our tuck front blouse and contemporary bead necklace.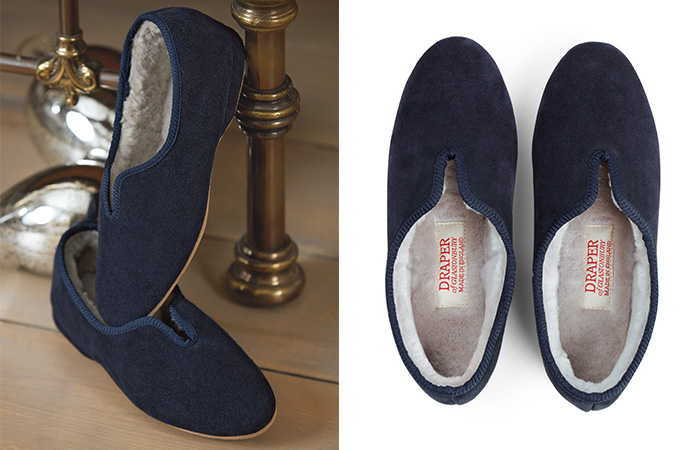 These luxurious suede slippers are handmade by a family-owned shoe company in the traditional shoe-making county of Somerset. These real suede slippers have a suede sole and pale grey sheepskin linings.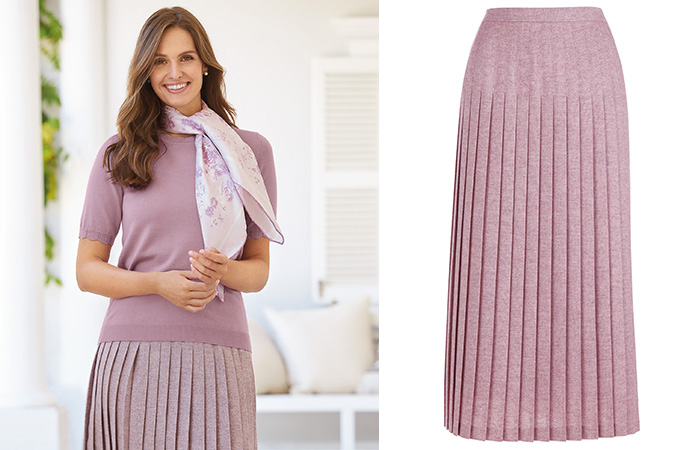 This gorgeous fully lined skirt features a superb Donegal tweed woven in a British heritage mill. Pair the beautiful Donegal pleated skirt with our total easycare merino cardigan and top. Complete the look with our heritage print silk floral scarf, made by our local mill, Beckford Silk. This stunning, fabulous vintage floral design is printed onto a silk twill square and finished with hand rolled hems.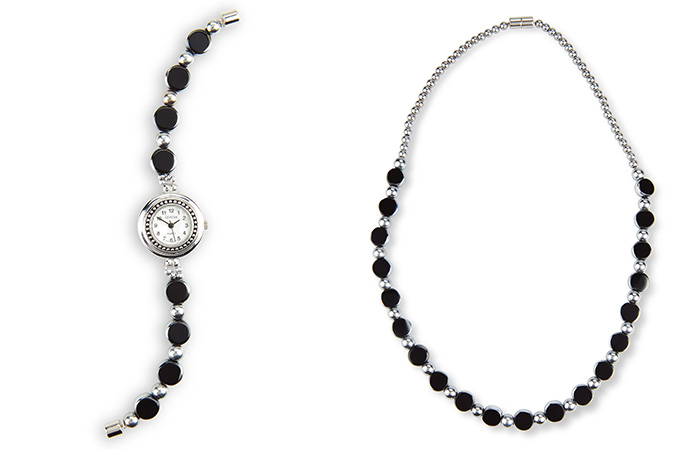 Made with sumptuous glass beads interspersed with silver plated hematite, our watch and necklace are handmade for us in England and finished with a secure magnetic fastening.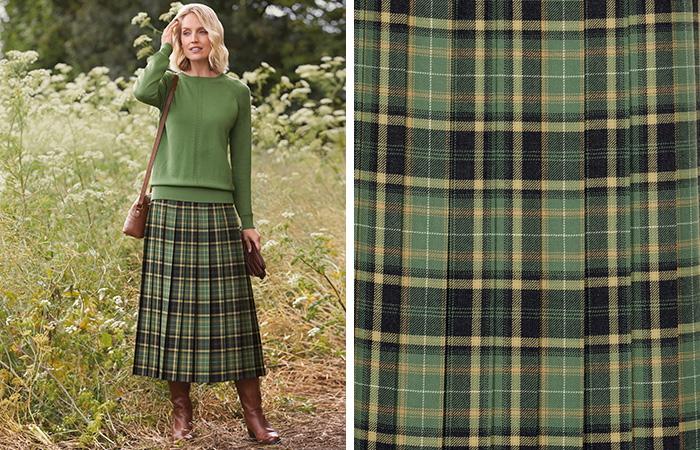 This is a lovely forest green coloured skirt, featuring a superb wool check woven in a British heritage mill. Pair the traditional checked pleated skirt with our complementing merino and cotton blend jumper.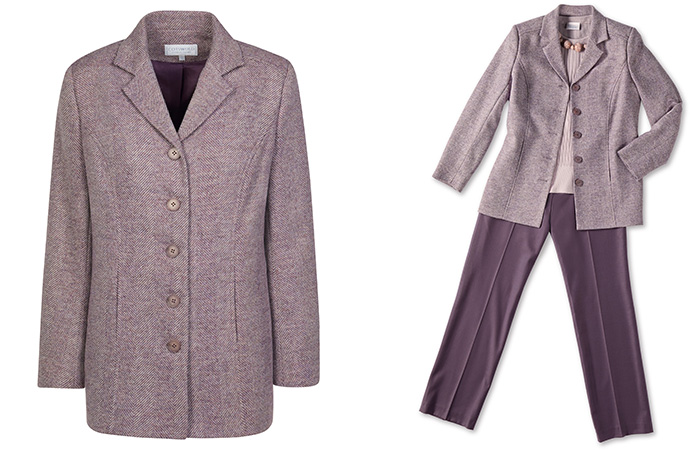 Featuring an elegantly tailored jacket in fabric woven by British heritage mill, Abraham Moon, this fully lined herringbone jacket looks wonderful when paired with our textured merino top and classic trousers.
Which is your favourite piece from our exclusive garments? Let us know in the comments below...
For more interesting updates and special offers, sign up for our email newsletters here >