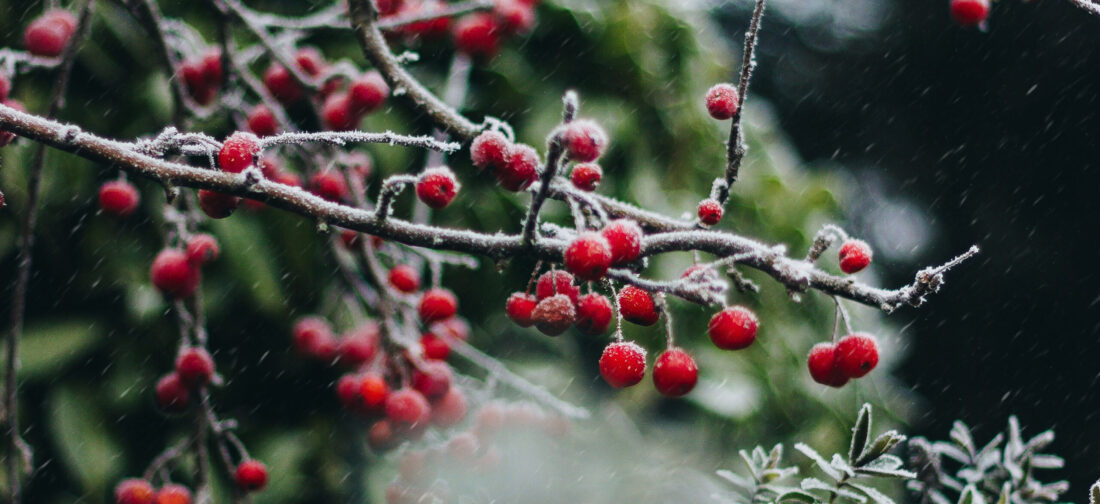 If you're unsure of which items to add to your wardrobe from our Christmas 2021 collection, our buyers have shared their favourites to help you decide...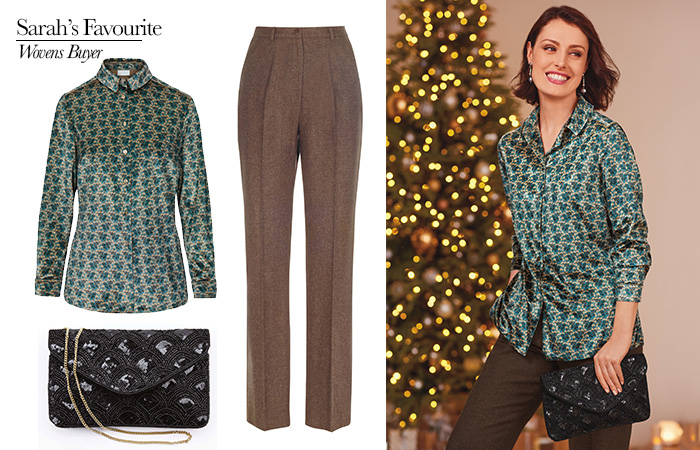 Our floral velour printed blouse is a versatile, fabulous piece that can be dressed up for any special evening event or layered over a top for a casual daytime look. The subtle sheen beautifully adds an element of glamour to the blouse. It looks great teamed up with our classic trousers and beaded evening bag.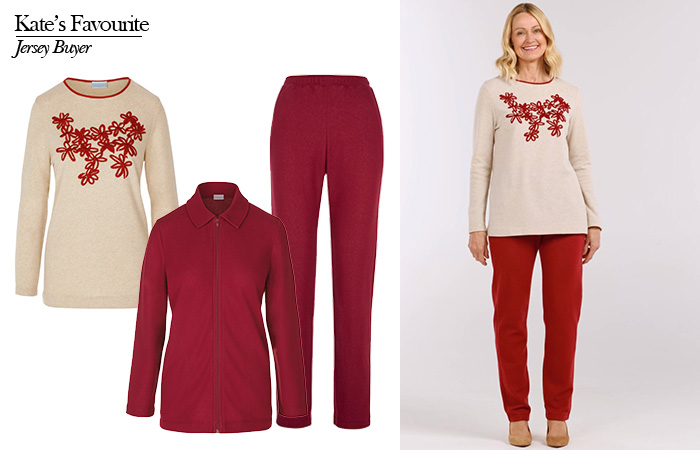 My favourite for the season is our brushed jersey separates in a gorgeous ruby red. They are superbly soft and comfortable, creating an ideal casual outfit. These warm and versatile coordinating pieces can be worn together or teamed up with different trousers or tops you may already have in your wardrobe. The brushed jersey top with a floral contrast embroidery is also perfect for any relaxed evening looks.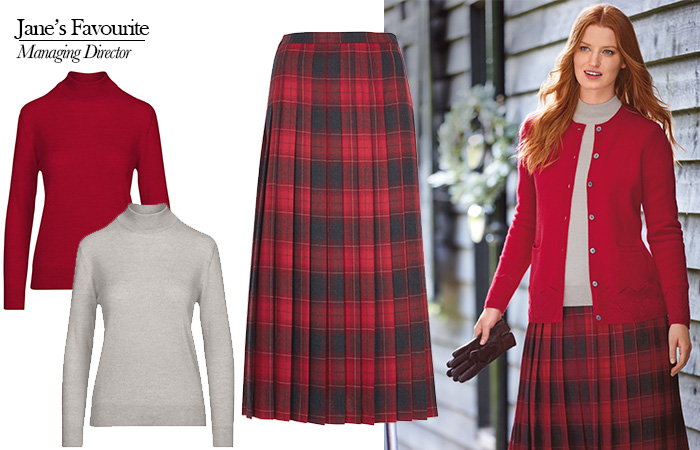 Traditional checks and heritage tartans to me are synonymous with the festive season, always great 'go-to' pieces. We have several in our Christmas collection; my favourite is our heritage checked skirt in a rich ruby red, it makes a great seasonal statement. Such a versatile skirt that goes with many knits and cardigans, we team it with ruby and silver-grey turtleneck sweaters and our cherry red lambswool rich cardigan to finish this graceful and grown-up look.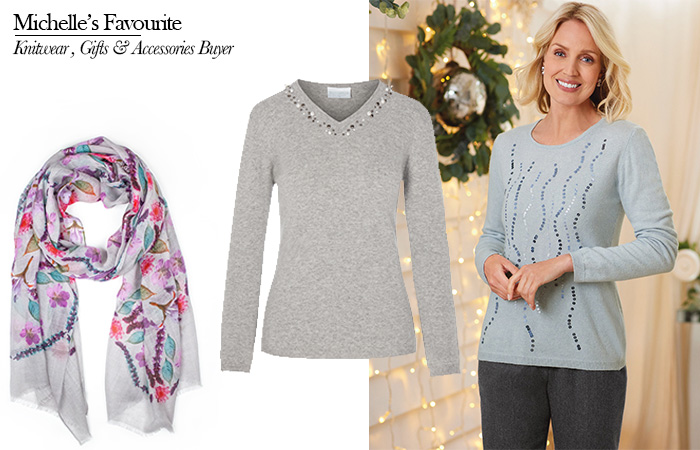 I love the versatility of this grey melange jumper with its gorgeous decorated V-neckline, it's a perfect day into evening piece. Made in Italy with a touch of cashmere, the beads are pearlised and sparkle, so just the right subtle twinkle for your Christmas look.

A gorgeous ice blue colour with a touch of cashmere, I love the pretty waterfall of tonal blue sequins on this jumper that I designed with our Italian knitwear manufacturer.

This beautiful wool and silk-blend scarf is made in Italy and has a jolly coloured floral design perfect to lift an outfit for the season. I love the drape of this scarf and it's also great to wear as a shawl so a lovely layering piece for any outfit.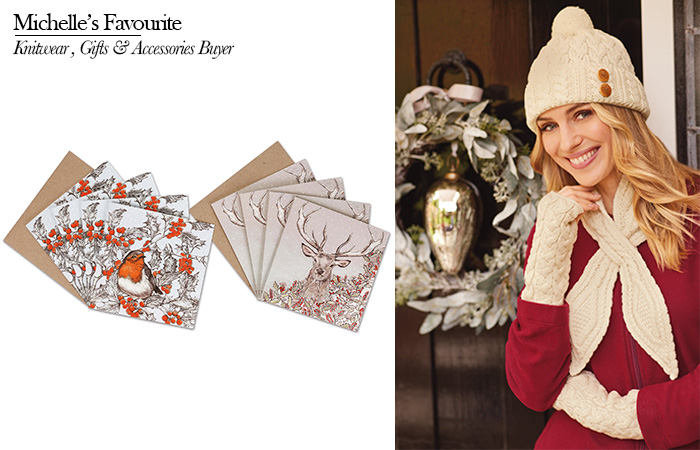 I love these traditional countryside designs produced by an artist who grew up in the Gloucestershire countryside. I have developed many illustrated notecards with the artist and decided to expand into a Christmas themed pack this year, working with Fay we came up with these wonderful designs of a Robin and Stag. I love the foliage in the designs as they have a lovely floral, almost fabric print look to them. You can really feel the warm spirit of the season with these illustrations which will bring a smile to your friends and family.

I've really enjoyed working with this new supplier based in Ireland, who knitted these in a traditional Irish made Aran cable pattern. All three pieces are great as individual items but look fantastic worn as a set. Made in super-soft merino, the traditional cable is on all three pieces. What I love about this set is the scarflet is tied so easily as loops through to fit and the wrist warmers are great as they are perfect to use for a little extra warmth, but not constricted by having your fingers covered, the hat has a lovely knitted pom-pom and button feature, all knitted in one size.
Which is your favourite piece from our Christmas 2021 collection? Let us know in the comments below...