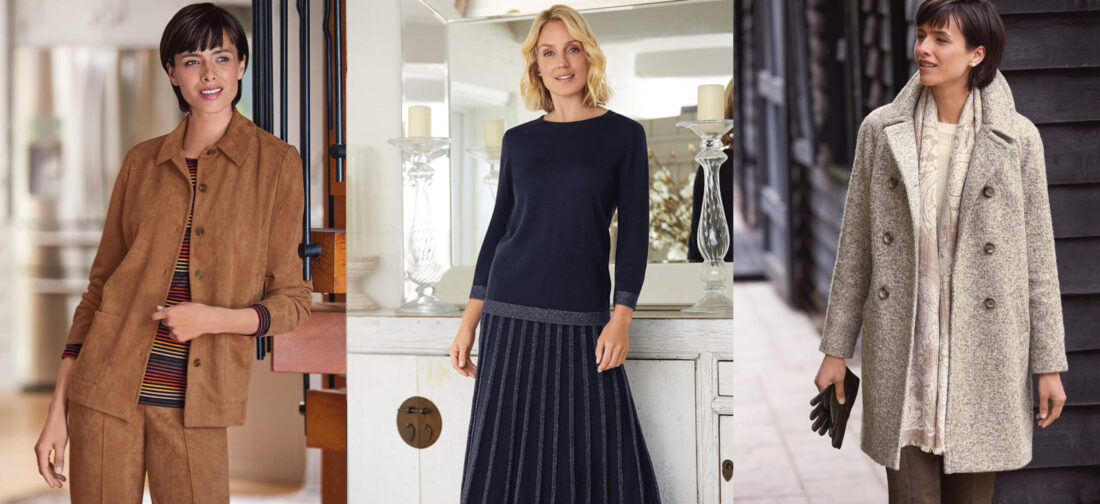 If you're unsure of which items to add to your wardrobe from our winter 2020 collection, our buyers have shared their favourites to help you decide...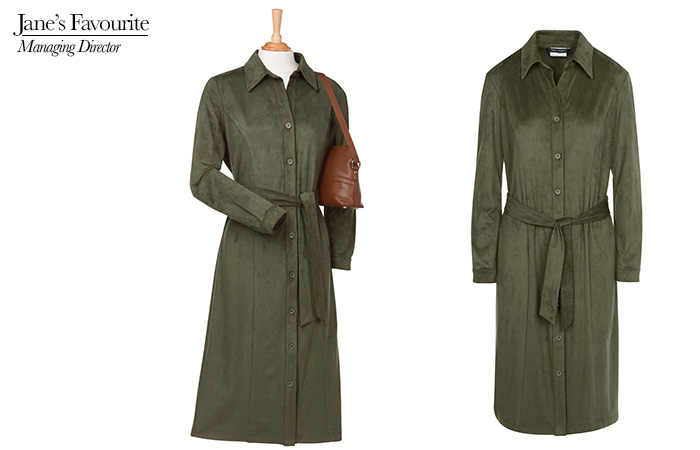 I love the subtle, soft texture of mock suede and we always try to include a piece or two in this versatile cloth in our autumn/winter seasons. This year we have several woven and jersey pieces in this wonderful supple, machine washable and easycare fabric in our winter range. My favourite garment is our moss green coloured mock suede dress. The velvety feel and texture of this material not only adds a richness to the colour but also gives warmth to the wearer, perfect for the winter season.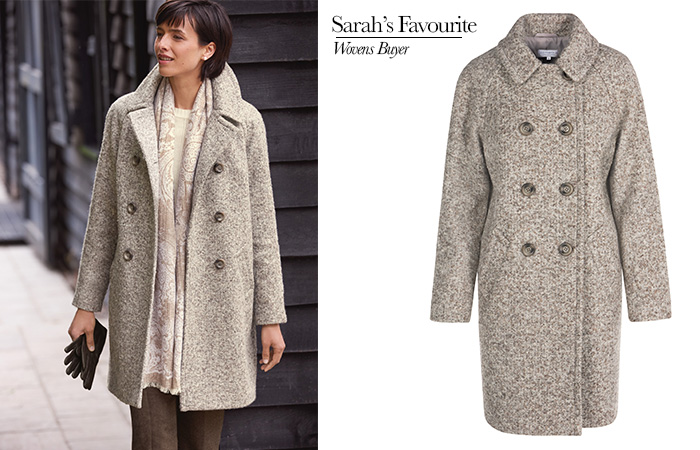 My favourite garment is our textured tailored tweed jacket as it will add a touch of glamour to your everyday casual outfit. This chic double-breasted style jacket is designed to be a winter statement piece with its bright colours. The stunning jacket is versatile, could be worn with navy trousers or an existing piece from your wardrobe.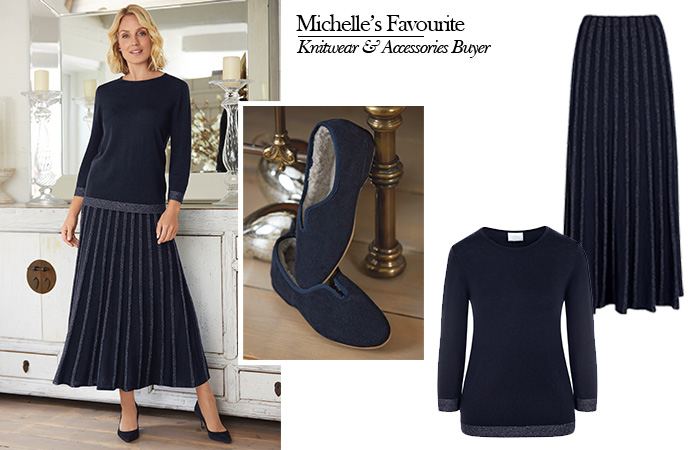 My favourite head-to-toe outfit from the winter collection is our knit top and wool skirt with lurex detail and trim. This beautiful knitted merino wool blend set is a wonderful outfit to bring a subtle bit of glamour when worn. Working on our classic knitted skirt I have introduced soft metallic thread into the risen pleat of the skirt and I have included this on the trim of the three-quarter sleeves top, it makes for a great combination worn together but equally useful worn with other pieces separately.

I also absolutely love our handmade suede slippers lined with soft insulating sheepskin, it is an absolute pleasure to work with this family run business based in Somerset, tapping into their generations of knowledge and skill on this wonderful product, hope you enjoy wearing them.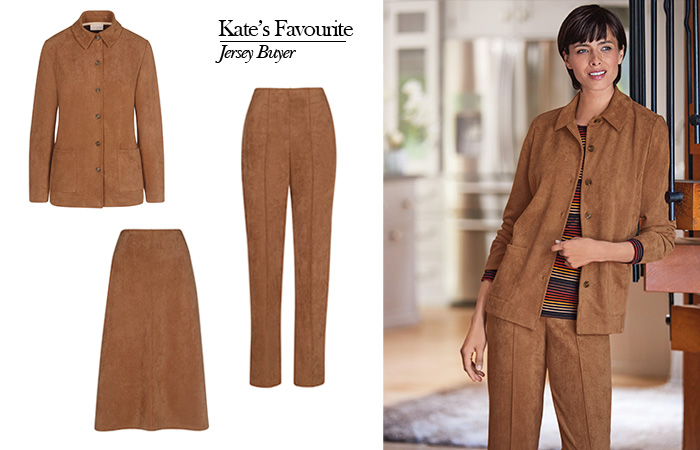 My favourite outfit this season is the suede jersey collection containing the jacket, skirt, and trousers. The rich seasonal tones in these matching separates are perfect for the autumn and winter season. These relaxed and soft jersey ensembles offer an easy-to-wear style and will no doubt become your winter wardrobe's staples.
Which is your favourite piece from our winter collection? Let us know in the comments below...