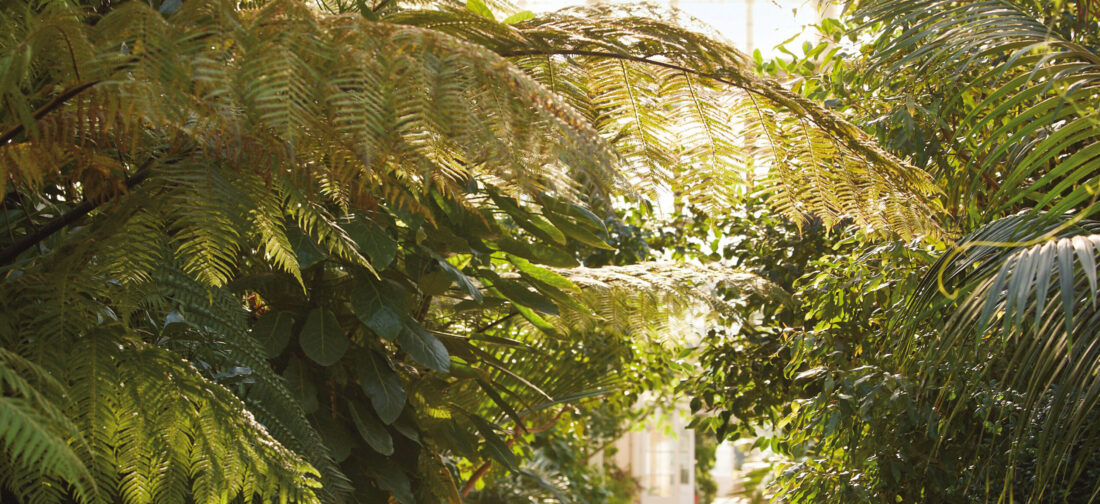 If you're unsure of which items to add to your wardrobe from our Summer 2022 collection, our buyers have shared their favourites to help you decide...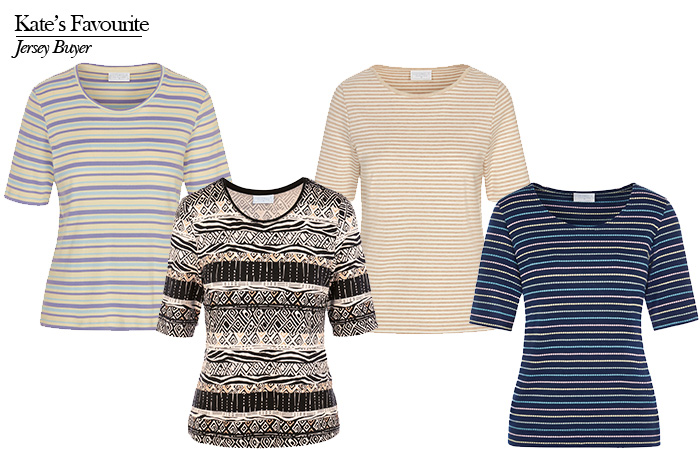 In our summer collection, fresh stripes are on-trend this season. These stylish tops with subtle and bold stripe patterns are perfect to make an impression in. This versatile pattern can be so useful in breaking up an outfit in a simple way. Stripes are a classic wardrobe staple that will never go out of style. We have included many pieces such as our rib striped T-shirt, boat neck T-shirt, batik effect T-shirt or striped jersey top.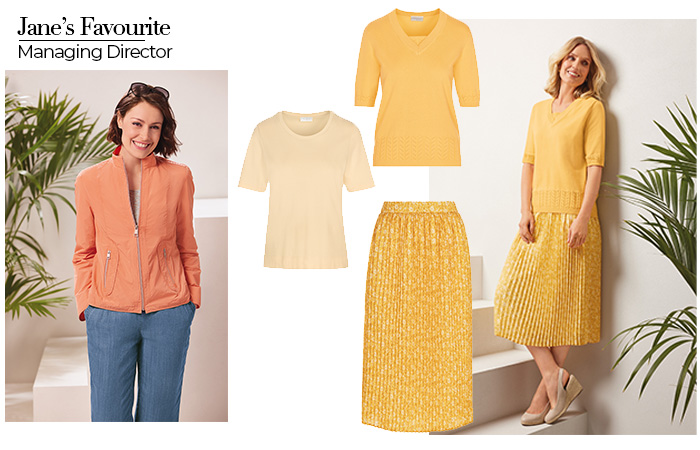 Citrus shades are a strong summer trend this year. Brighten your mood with these zesty hues of yellow in head-to-toe colour, by wearing our pointelle trim top with a pleated skirt. Alternatively, to soften the impact, tone down the yellows by pairing our pale lemon coloured T-shirt with the same zesty yellow pleated skirt.

Warm sunset shades are lovely versatile colours and our summer lightweight jacket in the soft sunset shade of peach is an excellent example of this. It is the perfect finishing layer to highlight blues, browns, and natural-coloured pieces already existing in many of our wardrobes.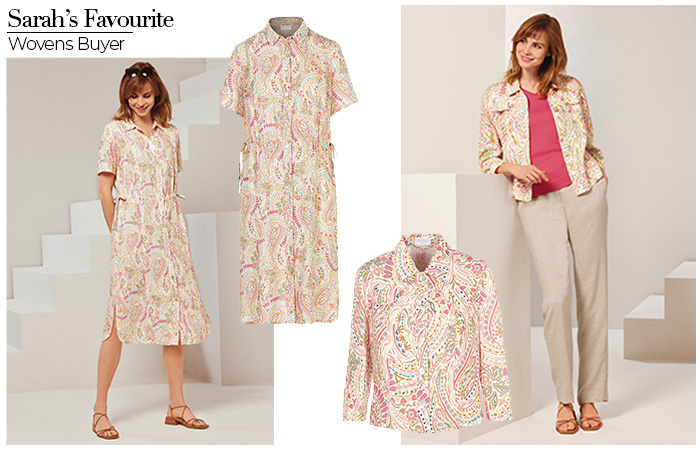 Linen is my favourite fabric to use for summer, it is versatile, durable and a classic. Being breathable and super absorbent, it is one of the best natural clothing fibres. Linen being lightweight, will not take up much space when folded, perfect to take on any holiday. It is the most comfortable and coolest cloth to wear during the warmer months.

My favourites in this timeless fabric are our beautiful jacket and dress in the same paisley print. The fabulous dress is easy-to-wear for casual days out or can be dressed up for special events. The three-quarter jacket designed with mock pocket flaps makes a good layering piece. It works with most colours and can be styled with our V-neck jersey top and textured trousers.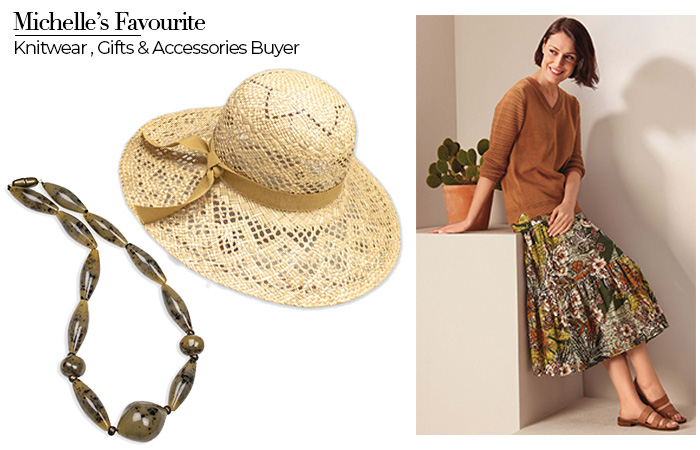 This is such a great mid-weight three quarter sleeved cotton top; it is made for us in Italy and has attractive pointelle detail and rib trim on the sleeves which are echoed on the hemline with side slits. A really good casual to a smart look.

I love this classic tortoiseshell effect necklace which is handmade for us in Venice. It is such a good classic with a twist as it goes with so many of our olive, chocolate, and spice-coloured pieces in our collection. A great necklace that can take you season to season, as would work in the Autumn months too.

This hat is so versatile and lovingly made by a 4th generation family business in the hills overlooking Florence. It has a beautiful lace effect to the weave and a neutral coloured Petersham ribbon to coordinate with many looks. *Stylist tip- you can style the hat with a lightweight scarf to dress the look up a little…
Which is your favourite piece from our Summer 2022 collection? Let us know in the comments below...