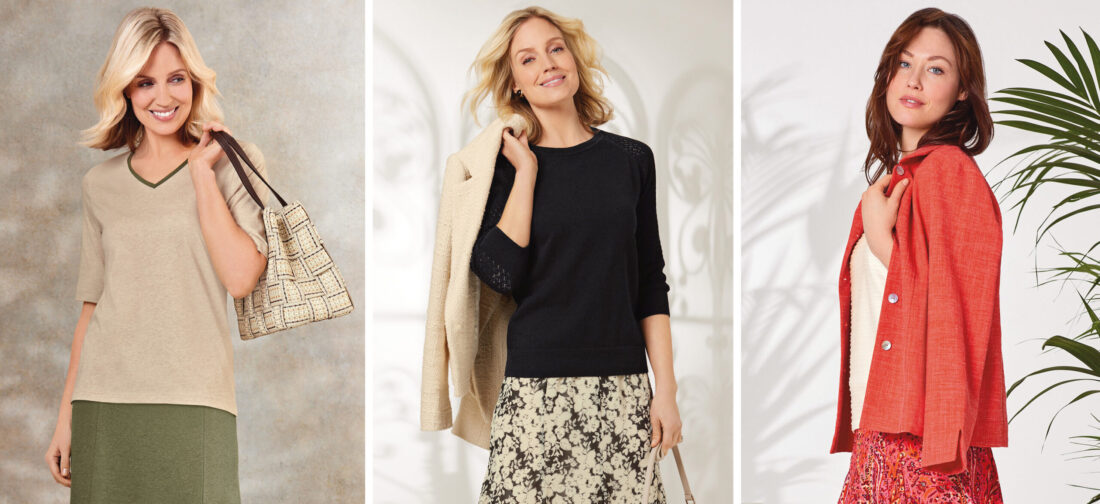 If you're unsure of which items to add to your wardrobe from our Summer 2021 collection, our buyers have shared their favourites to help you decide...
My favourite pieces from the summer range are all about elegantly cut, tailored jackets and floaty skirts. These pieces are ideal to add into your capsule wardrobe looks. Some of our top summer looks are the ones that use simple silhouettes in our high-quality fabrics. One head-to-toe look that caught my eye is our tweed double-breasted jacket and our eight-panel chiffon skirt. These pieces paired together, beautifully mixes the smart with the soft and more casual, forming some of my favourite, versatile summer outfits. The neutral shade of the timeless jacket, made with a Parisian style textured tweed, makes it very versatile allowing it to complement many outfits across the seasons.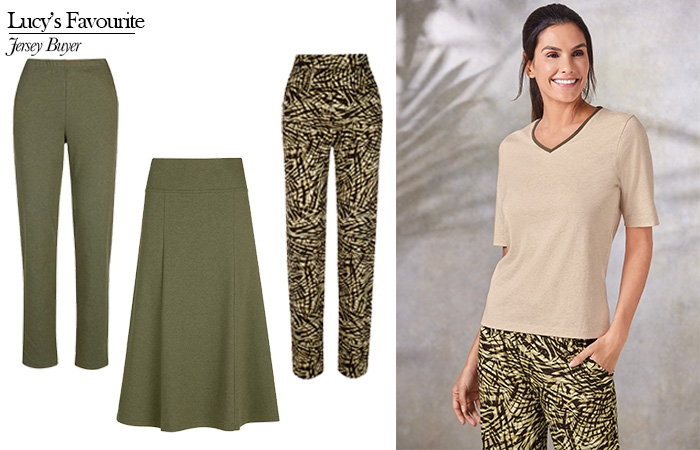 My favourite outfit this season is the khaki collection including the top, skirt, trousers. The versatile natural mélange V-neck Jersey top can be styled in many ways. It looks great paired with our plain khaki mélange trousers or skirt, and even with our jersey printed trousers. These pieces are perfect for those warmer summer days ahead. It can also be dressed up, depending on the occasion.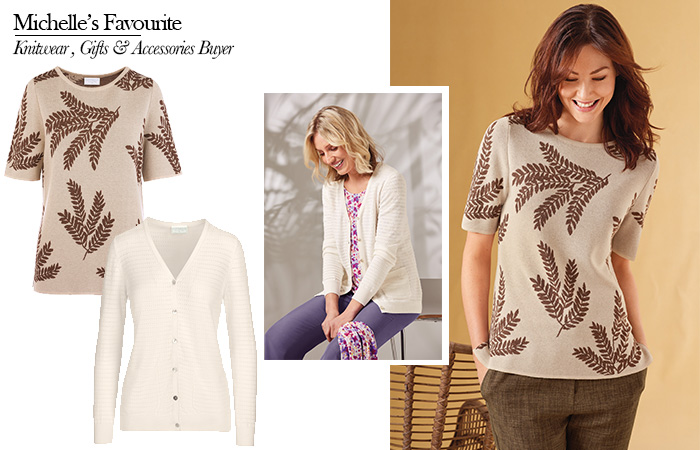 My favourite summer knitwear piece is our Italian Jacquard knit top. I have designed this top in Italy working with my supplier, to create this gorgeous leaf jacquard design. It's an easy new casual shape for Summer and perfect to dress up or down for any get-togethers with friends and family.

Our cotton V-neck cardigan is one of my favourites from our summer collection. I love the all over pointelle texture of this cardigan. It is made in an Ivory colour which will fit into your wardrobe so easily. it will be a true wardrobe essential for the Summer into Autumn.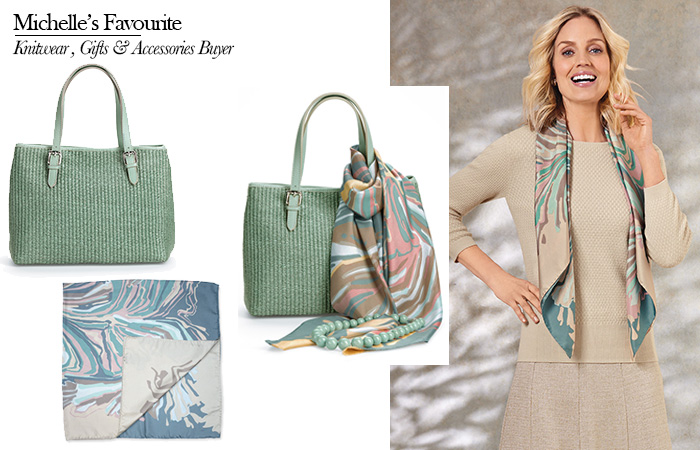 Our Italian woven bag is such a lovely bag, made in a gorgeous faux straw and covered in a fantastic sage green colour. It is a useful size with internal pockets and zips and looks great worn with many outfits in our collection.

As soon as I saw this design, I fell in love with it, it has such a beautiful abstract design on a natural colour base on a silk twill. This lovely scarf is printed by a family business by the shores of Lake Como.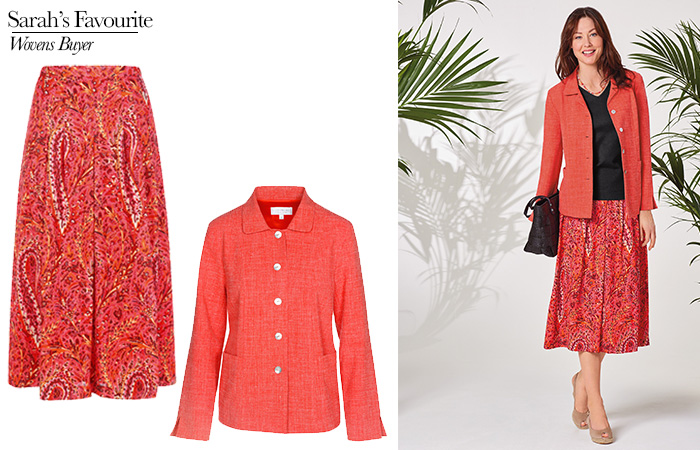 My personal favourites are our striking textured jacket and printed skirt. The stylish jacket is a true investment piece that will last for years. The single-breasted style is designed to create a softly tailored shape worn open or closed. It can be paired with our skirt, featuring a beautiful printed crepe from Italy. You can create lots of different looks with these two pieces. They look good head-to-toe or broken up.
Which is your favourite piece from our Summer 2021 collection? Let us know in the comments below...