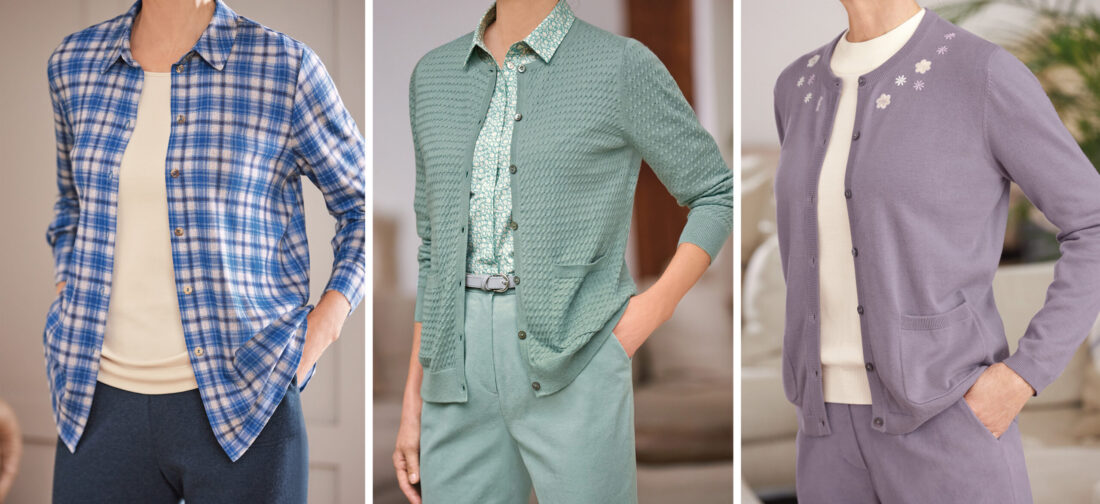 If you're unsure of which items to add to your wardrobe from our spring 2021 collection, our buyers have shared their favourites to help you decide...
Our embroidered cotton top and matching cardigan are one of my favourites this season. I love the beautiful individual colours of the floral embroidery on this combed cotton twinset, it is a perfect set for layering but will also go together with other pieces in your wardrobe. You can wear the cardigan over a plain pima t-shirt too. Both pieces are fully fashioned and finished with rib trims and provide a super ensemble to enjoy.

Our Scottish woven scarf is a lovely Heritage piece from one of Cotswold Collections favourite weavers. Made in a fantastic combination of wool, linen and silk, the colours just sing creating an elegant piece for your wardrobe.  It is also wide enough to use as a wrap in the Summer months.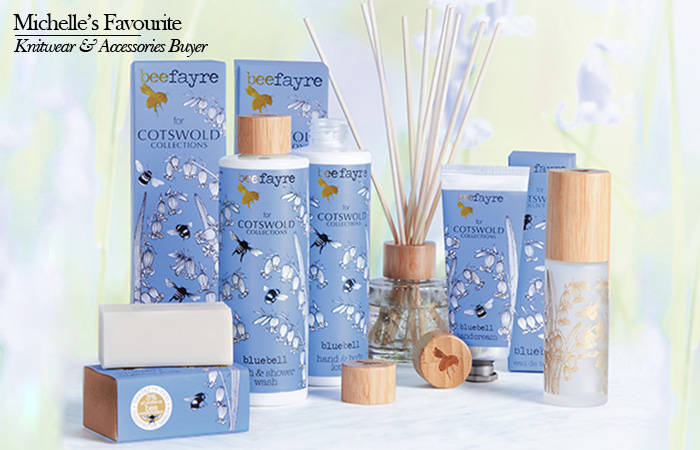 The Bluebell well-being range is also a favourite of mine, growing up as a child I was lucky enough to have a Bluebell wood at the end of my garden, its enchanting colour and fragrance is captured in this new scent. I really enjoyed working with Beefayre on the packaging and my personal favourite is the beautiful design on the frosted glass of the perfume, it is exquisite and designed by Sharon Jervis, the owner of Beefayre. New for this season are the environmentally friendly bamboo lids.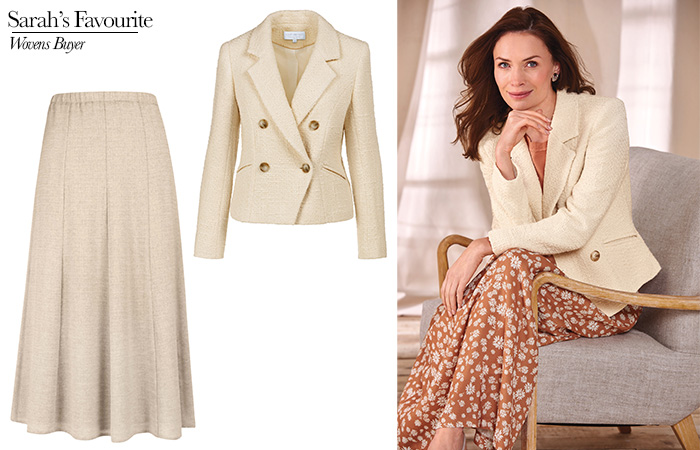 Our tweed double-breasted jacket is a timeless essential piece to add to your wardrobe. It is warm enough to be worn now and perfect for wearing through the spring/summer season because of its soft colour. You can effortlessly pair with trousers for a more casual look or with any skirt for a smart outfit. Our natural-coloured panel skirt with beautiful drape is another must-have staple, the stunning shade of this skirt can be easily matched with any existing items from your wardrobe. It is fully elasticated, so comfort is a given with this one.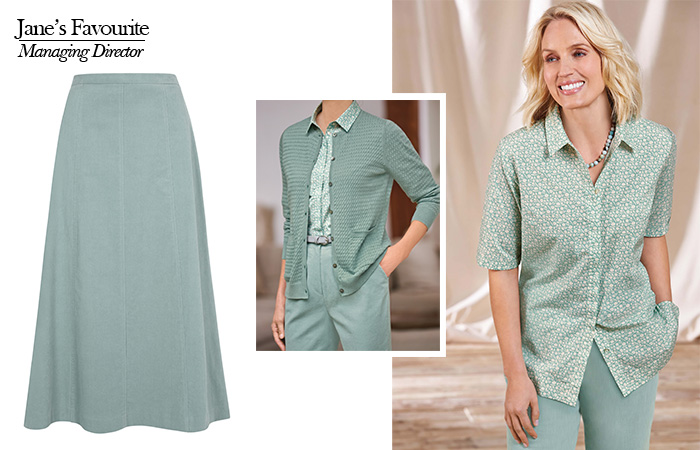 This year, it's all about the head-to-toe colour trend in our spring collection. By adding our mood-boosting colours into your wardrobe, it can immediately uplift and influence your mood. My favourite ensemble in this trend is our soft and warm mint-coloured pieces including a crisp seasonal blouse, textured knit cardigan, skirt and cord trousers. You can mix and match these beautiful pieces together or they can be combined with staples in your current wardrobe too. This calming and refreshing shade is just the right burst of colour we all need.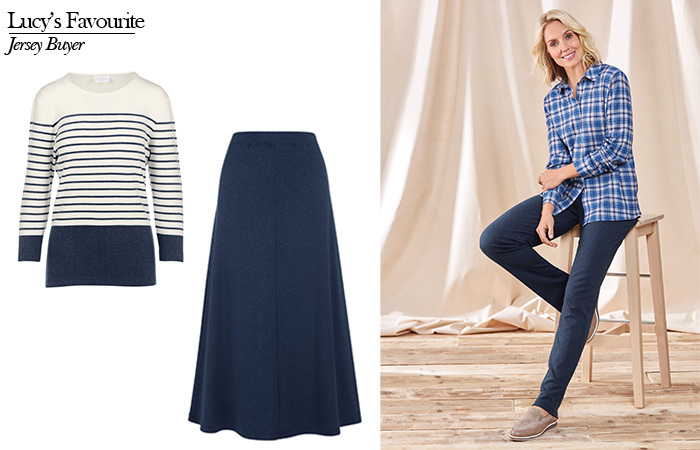 Our navy trousers and skirt are my favourites. The stunning separates are made with soft mélange interlock jersey offering brilliant comfort. Crafted with natural pure cotton, they are perfect to keep you warm and relaxed at home or great to pop out in. The four-panel skirt works wonderfully when paired with our colour block striped top.
Which is your favourite piece from our spring collection? Let us know in the comments below...